23-year-old furniture maker Peter Coolican didn't set out to disrupt modern practices, but his first prototype would display an honest use of materials, well-considered proportions, and a sophisticated use of craft that set him apart from the start. Gaining organic traction online told Coolican he was onto something. That something? A craving for heirloom quality pieces for today's designophile. The original Palmerston stool design would pave the way for additional seating and surfaces, all handcrafted in limited run small batches to ensure quality control throughout the production process. And thus, in 2015 Coolican & Company the brand is born out of Peter's passion and economically minded approach.

Soon after officially hanging their shingle, Coolican & Company won back to back awards at the Interior Design Show in Toronto. The groundswell of industry and media attention led to Design Within Reach picking up their Euclid Mirror in 2018, expanding their reach to the global design market. It was at this time that the team also saw notable growth with the addition of Nathan Clarke, Director of Craft and Production and Stephen Dalrymple, Director of Creative Development. Together, they have launched Coolican & Company to great heights, never losing sight of their maker roots. They now design limited edition furnishings for restaurants, hospitality, retail, and other luxury commercial interiors, including commissions by Chef Matty Matheson, Canada Goose, and Roots.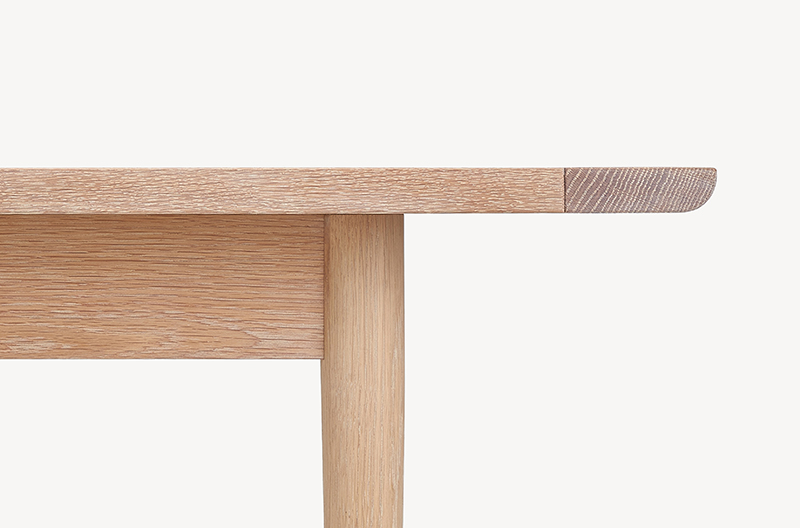 Each design decision is carefully considered with their ethos of leaving the world a better place than they found it always at the forefront. "Our work will stand as the tangible testament to the impact we have on our community, industry, and planet", says Dalrymple. In collaboration with their partners, craftspeople, and clients, Coolican & Company produces thoughtfully designed pieces built to last. Under the expert eye of the master maker, every board is carefully selected for strength and aesthetic, every part is precisely joined so that it can take a beating, and every finish is meticulously hand rubbed. The concept behind their commitment to timelessness, both in durability and design, ensures the energy and resources used to create each piece are not disposable. "Whether it's handmade or mass produced, expensive or cheap, a tremendous amount of energy and resources are consumed in the production of furniture. When you buy it once, you leave more of those resources where they belong."

Coolican & Company is made for people who appreciate the art of furniture making and living with beautiful objects they take pride in with the goal of becoming cherished heirlooms. The aesthetic is defined by clean lines and subtle details like their brass pins and exposed wedged tenon joinery, influenced by Asian, European, and Nordic design styles lending to their timeless look. Produced in Toronto, Canada with materials sourced from Ontario and the Northeast United States, each piece is a celebration of the nature of the region. They release new pieces every 6-12 months, typically in conjunction with design trade shows, such as ICFF or IDS, which gives people an opportunity to experience the work in person. In addition to that, they market the launch of new work primarily on Instagram. The expansion into the commercial space has allowed them to position themselves as a design studio for hire offering a truly collaborative bespoke experience and a wider range of products including larger lounge style seating.
Source Coolican & Company in the StyleRow Marketplace. To find out more, visit their website.