Artist and furniture maker Peter Sandback, the son of renowned minimalist sculptor Fred Sandback, founded his namesake company in Emeryville, CA in 1994. Peter received his Master of Fine Arts degree at the School of the Art Institute of Chicago and has been making furniture one table at a time for almost 30 years.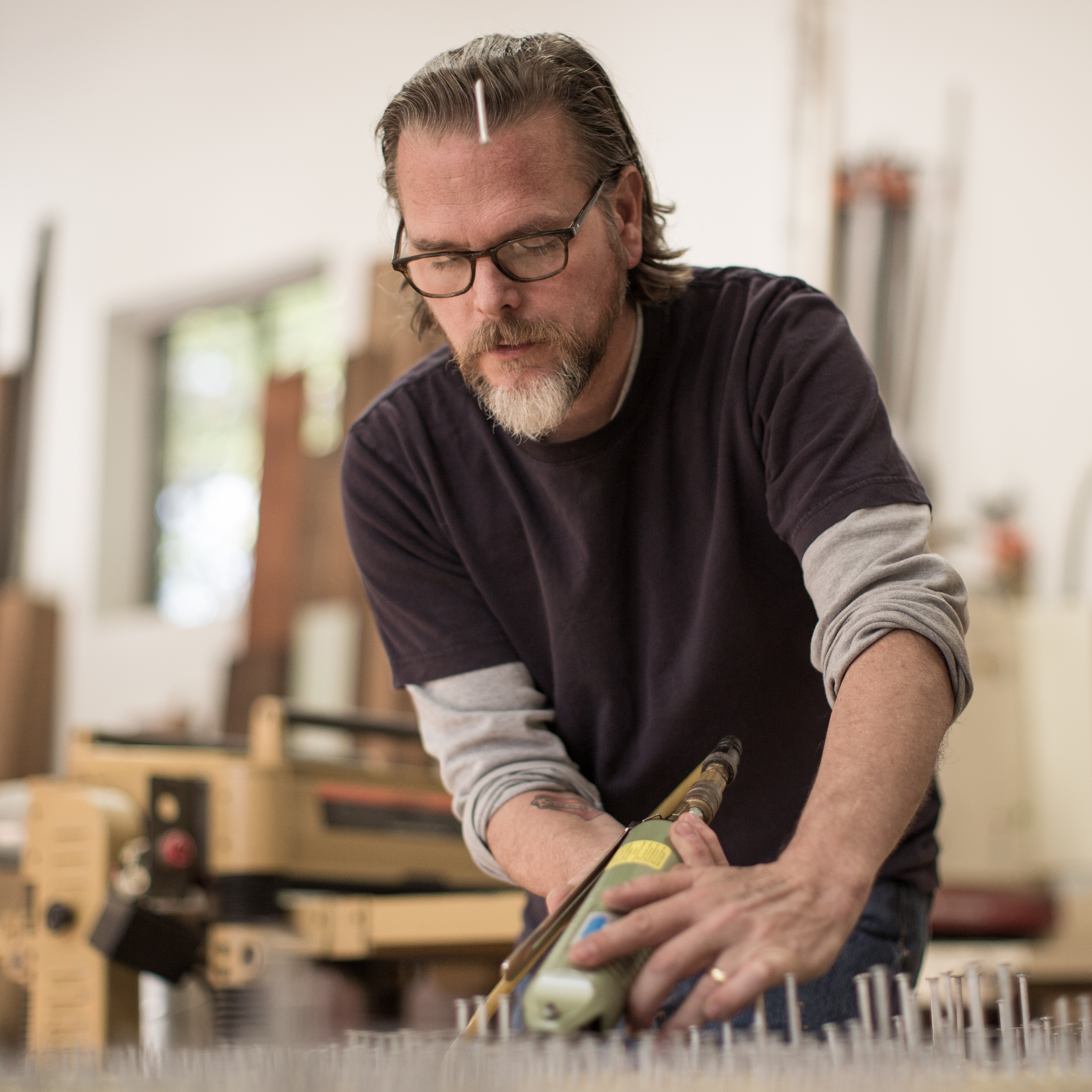 His father's ability to transform everyday materials into something greater provided much inspiration for Peter. "Sandback tables tend to be modern in form and materials, but with highly decorated horizontal surfaces. We have been best known for a number of tables and techniques over the years. Early on we were known for colorful hollow-cast concrete top tables (see "portfolio" section of the website). We were well known after that period for a collection of tables built to highlight the end grain of wood. We produced our own end grain veneer. Finally, we developed the nail inlay technique for which we are best known today," explains Sandback.  

With his distinct technique, Sandback inlays nails into the wood tops of hand-crafted tables turning them into functional art. "The nails, when cut flush and polished create often elaborate patterns of silver dots. The result is a line of tables that are modern in form, but decorated with beautiful and complex patterns," explains Sandback. Laboriously inlayed with as many as 11,000 nails of various diameters," Sandback's designs are influenced by Japanese Katagami fabric stencils and a 19th century fabric pattern production technique called Picotage.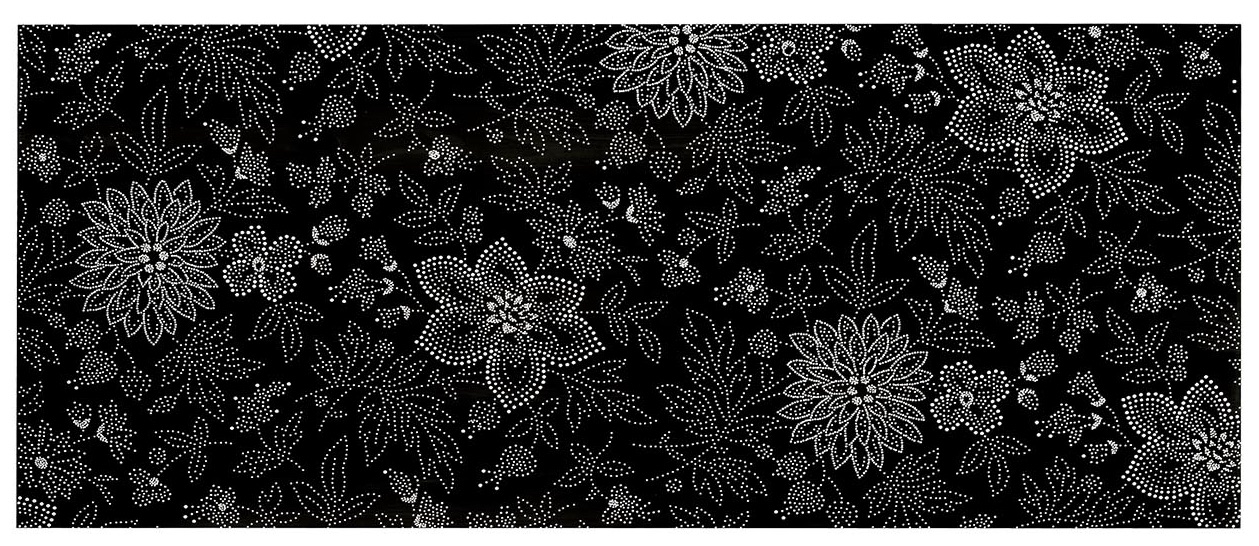 Proud to be a family business for almost 30 years, Sandback tables are produced in Harrisville, NH and are built to last for generations. Most of the hardwoods utilized are sourced from middle Atlantic states. "Craftsmanship is at the center of our business. All pieces are constructed meticulously by hand. We use only solid hardwood that is Forest Stewardship Council certified," explains Sandback. As part of his signature and mark of quality, Sandback sticks a cast pewter piece of chewed up gum on the underside of each table.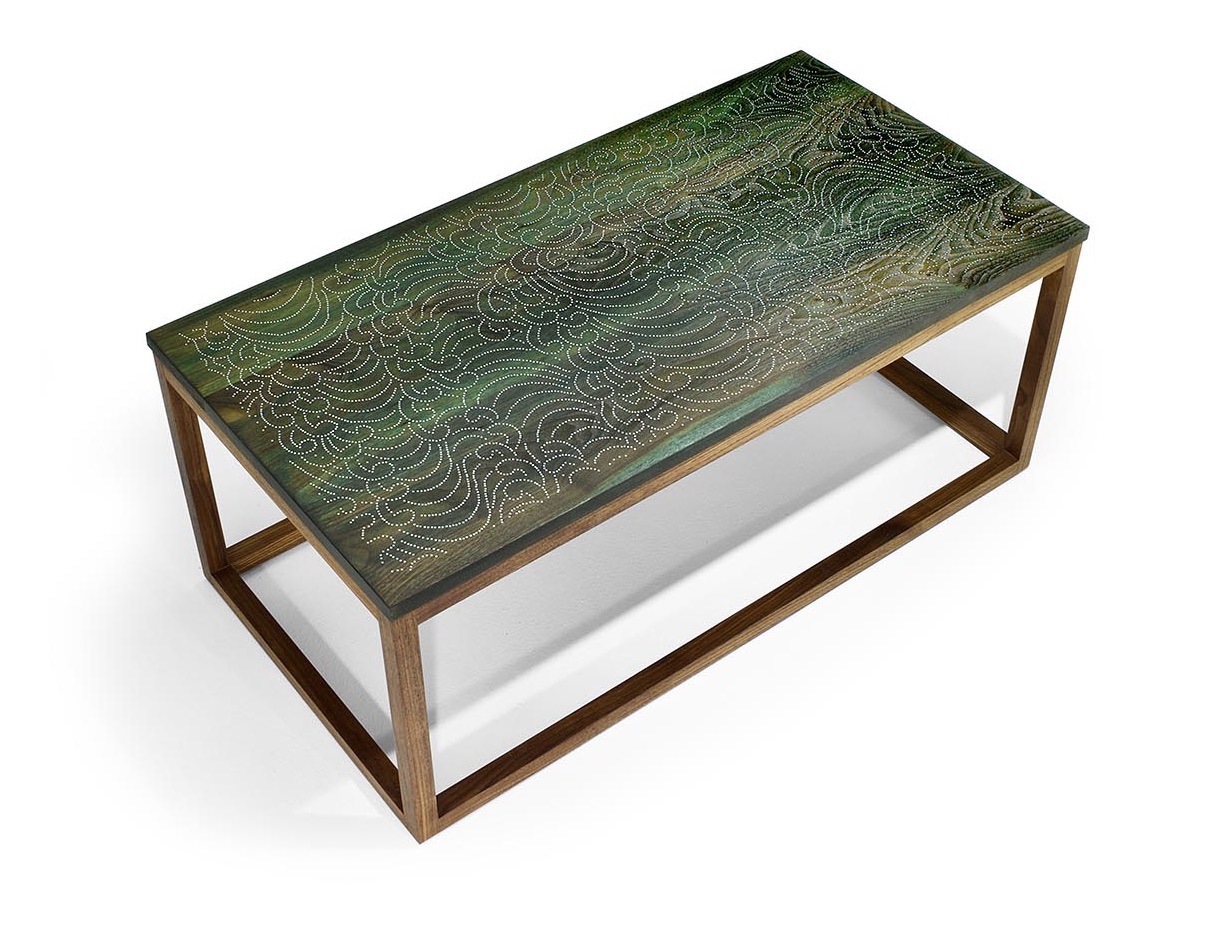 The simply named Nail Table No. 14—constructed from black dyed maple inlaid with 11,000 nails of various diameters—was among its first and remains the brand's most popular tables. Sandback constantly produces new tables, released in batches of roughly 10 at a time. "We are currently making a series of one-of-a-kind pieces.… These tables are a little more adventurous in design and materials. We are looking forward to releasing them and seeing what the people think," explains Sandback. Pieces are made to order with high customization available. Any nail pattern can be used on any size top with any of the base styles and finishes. The brand can often make custom patterns. "We have been making tables for a long enough time to confirm our belief that good design is not subject to the fickle trends of the marketplace. Designers love our process, our professionalism, and our willingness to handle custom projects," explains Sandback.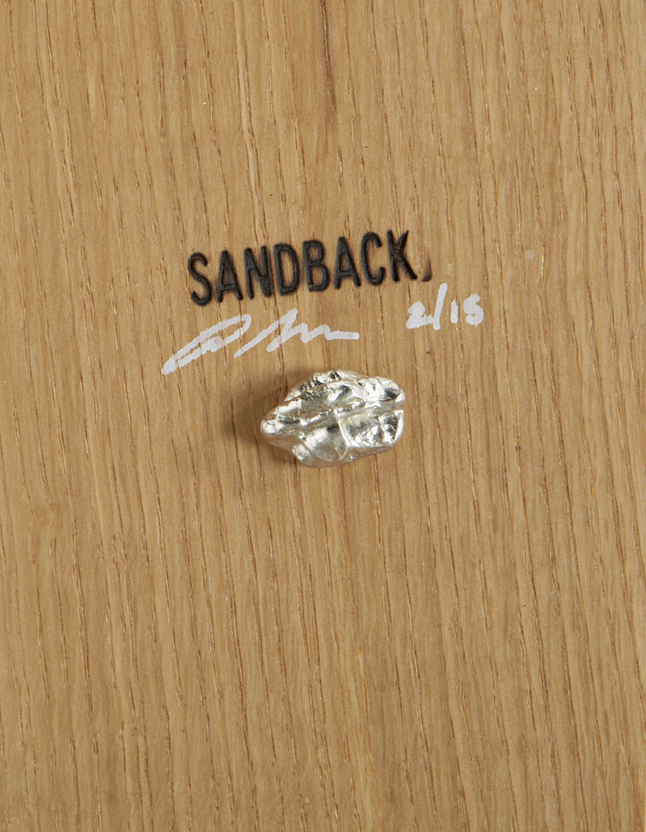 The brand was honored with Martha Stewart's "American Made" award in 2015. "We were chosen from a very large pool. The prize was a generous amount of money and a trip to the ceremony," explains Sandback. Source Sandback in the StyleRow Marketplace. To find out more, visit their website.