Time-honored manual technique meets innovative mechanical precision to transcend time and space. For 40 years, Alfonso Marina has applied these principles to designing furniture that is at once timeless and of the moment. Each piece embodies the art of detail, each with its own unique story to tell. Whether replicating pieces worthy of antiquity or redefining classics, their work is a reinvention through homage. Elegant in its simplicity, beguiling in its intricacy, each piece represents Alfonso Marina's dedication to craftsmanship, precision, patience, and design that endures.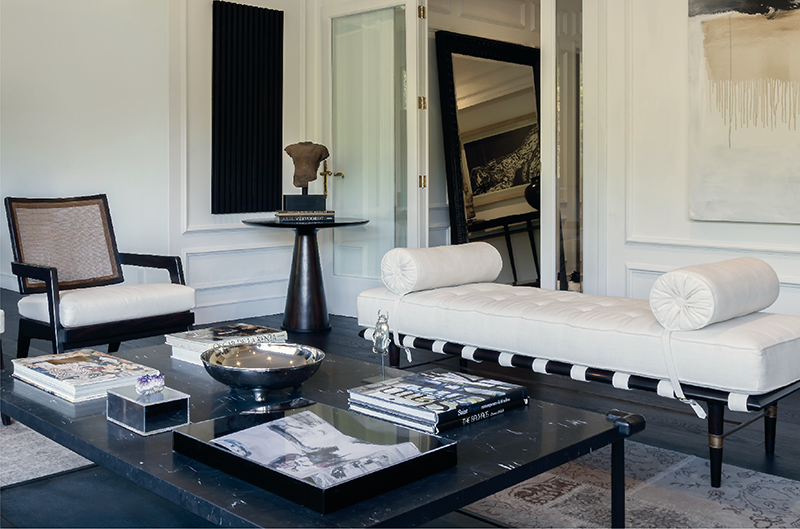 An unwavering appreciation for quality starts with sourcing only the finest materials from around the world. Their production facility, located in Mexico, employs skilled artisans that do most of the work by hand. "Our product design and construction use the best traditional approaches; our joinery is done with mortise and tenons, ingrain moldings, complex veneered faces, marquetry and bone inlays, and paneled solid wood backs, all of which are made on site. Our hardware is sand cast and finished in our shop. We specify only the best materials, all the wood we use is kiln dried and our veneers are carefully chosen to achieve products that will pass gracefully to the next generation," says the brand. "Our painted finishes are based on gesso and then hand-painted and gilded. We do our own turned pieces using hand lathes, and we manufacture our own hardware and metal furniture, which gives us freedom of design."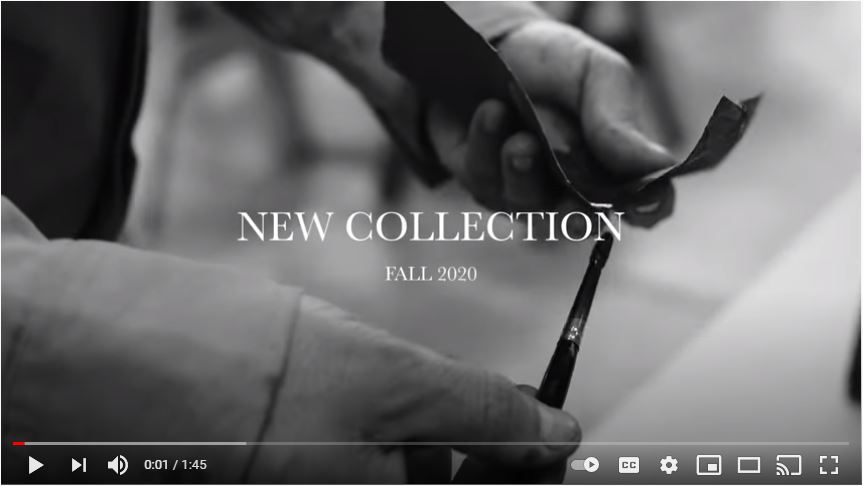 As a company, their goal is to synergize their passion for quality and craftsmanship with the evolution of technology. They apply the use of CAD and machinery sparingly and strategically, as a nod to modernity. Each individual piece must meet their exacting standards and three core elements; an expression of artistry, the caliber of luxury, and timeless style. They are building the "antiques of the future."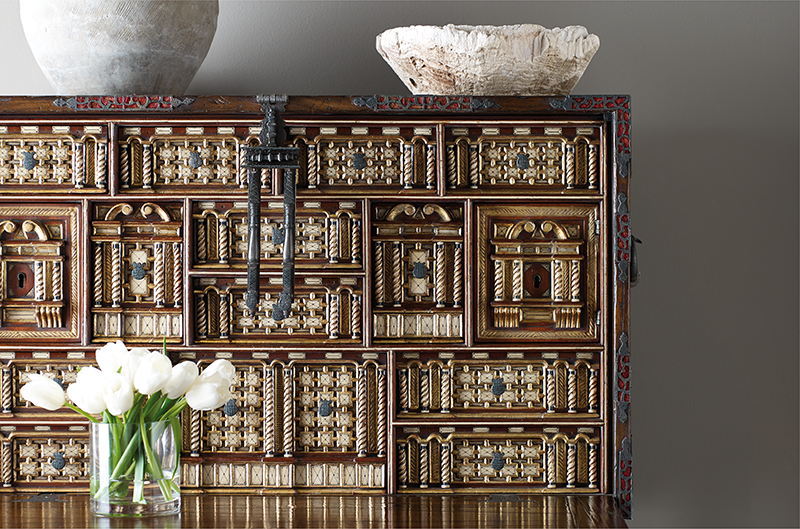 Started by Alfonso Marina several decades ago, his daughter Isabel Marina is now at the helm as Creative Director. Learning and watching alongside him from a very young age, Isabel is poised to carry on her father's legacy. Releasing new collections twice per year in April and October, the brand is also getting ready to launch their firt-ever lighting collection.
Source Alfonso Marina in the StyleRow Marketplace. To find out more, visit their website.