As a third-generation artisan company, L.A.-based Gustav Carroll proudly identifies itself as a hand-crafted, bench-made furniture company. David Grinsztein, who currently runs the company, has a passion that runs deep. (His grandfather originally brought his knowledge of carpentry skills from Europe.) Produced by the brand's own master craftsman using old-world techniques in design and fabrication are the two distinctly different brands: Gustav Carroll and Deux Mondes by Gustav Carroll.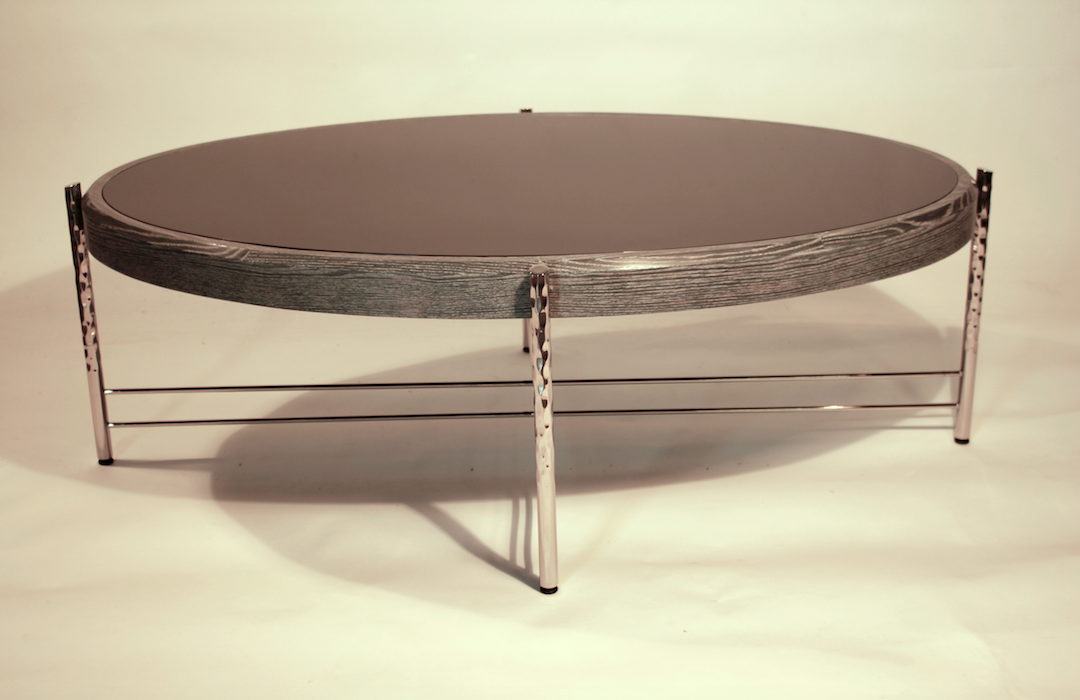 The namesake brand is classic in style and informed by the modern era, as well as antique 18th and 19th century designs. Drawing from the 1930's and 40's is the just-launched line Deux Mondes, meaning "Two Worlds". "It started as an interpretation of new designs based on Asian and Western ideas, all while keeping the experience, knowledge and techniques of the past in order to produce a high-end product that meets today's standards and design concepts,"  Grinsztein says. This unique take on the modern styles and techniques mastered in the Gustav Carroll line is truly two worlds coming together. "One of the signature design elements that you will find in all our pieces is the high-quality selection of wood species," Grinsztein says. "Not only do we use locally sourced woods, but we also search for and import our own veneers from around the world. We have the finest artisans working for us. Therefore we can create and design without limits, and our clients will receive the best and most exclusive products we can provide."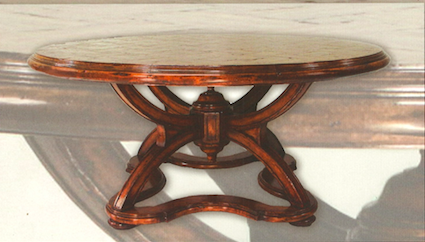 Gustav Carroll, and now Deux Mondes, has called Los Angeles home for more than 35 years. The brand's core values have remained the same since the beginning: manufacturing with only top-quality varieties of wood; constructing all items by hand; and being true to its design. Both collections are 100% locally produced at the brand's manufacturing facility in Los Angeles by woodworkers and finishers who are all masters in their field. 
Crafted with materials sourced only in the United States, designs are detailed with modern artistry inspirations and old-world techniques such as hand-brushed finishes; Verre églomisé/hand-painted glasswork; hand-finished metals (brass, nickel, stainless steel and copper); marquetry; veneering; water gilding with silver; 12K-22K white-gold leafing; hand-painted chinoiserie; and, of course, wood stains and lacquer finishing, too. Both collections are intended to serve as heirloom pieces and functional furniture art that can be passed down from generation to generation.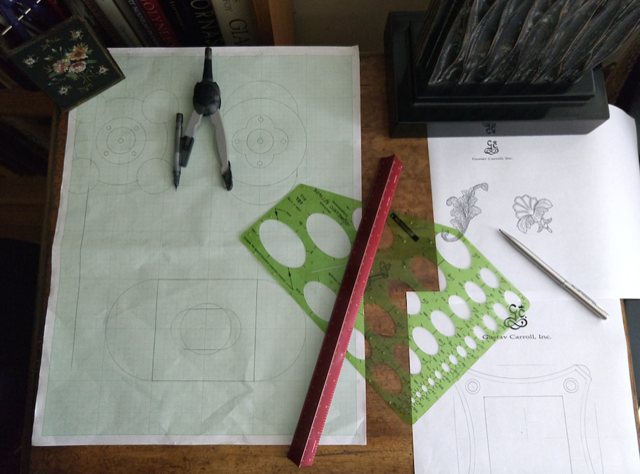 Grinsztein helms the company with a lot of heart, and hard work, of course. Known for custom capabilities and top-notch master finishing, both brands work closely with clients to envision and design their custom pieces to perfection. Grinsztein's commitment to tradition and quality shines through in every piece—he is hands-on every day in design and manufacturing. 
In fact, he says that inspiration is all around him at any given point. "[For example,] walking down a street, the surrounding landscape, a vacation to a foreign land, watching a movie, a shape marking its shadow, or an object in an irregular direction or facing upside down," he says. "All this will enhance my imagination to provide me with inspiration and allow me to add these images from my imagination to create a leg on a console or arm on a chair and so on."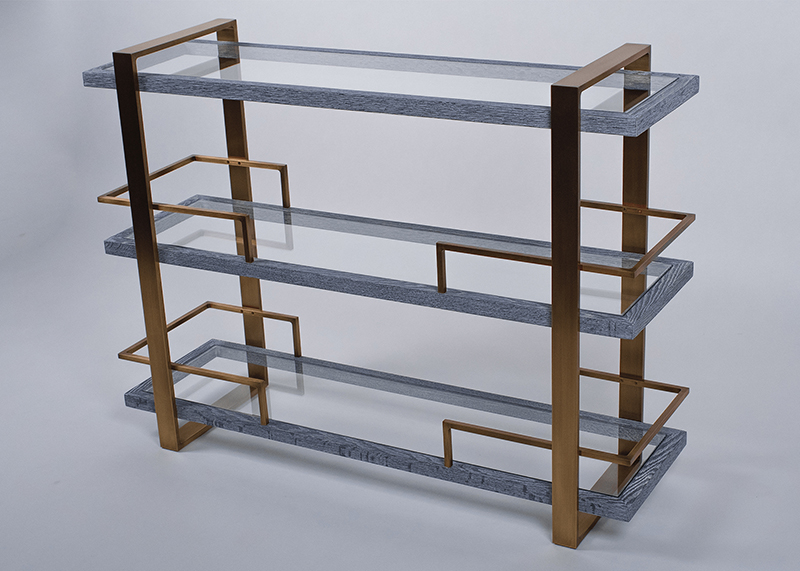 His mission is to make clients smile and make them feel that each item they own is part of their lifestyle, thereby creating functional art furniture in their home. As a third generation furniture designer/manufacturer, the company pays close attention to detail—all while staying true to style. 
In addition to crafting beautiful furnishings, Gustav Carroll also is known for excellence in millwork and custom flooring, as well as refinishing cabinetry and flooring. One of the best-kept secrets in the industry, the company serves as a one-stop shop to the design community for any custom needs. The company does not farm anything out; it has total control over the quality, and it has the ability to offer impressive lead times to satisfy clientele.
New items are released a few times per year, with new collections and lines thoughtfully launched when a niche in the market is missing (and when it's a true fit to the artisan brand). Coming soon are new hand-painted glass tiles, geometric wood veneers and geometric engineered flooring.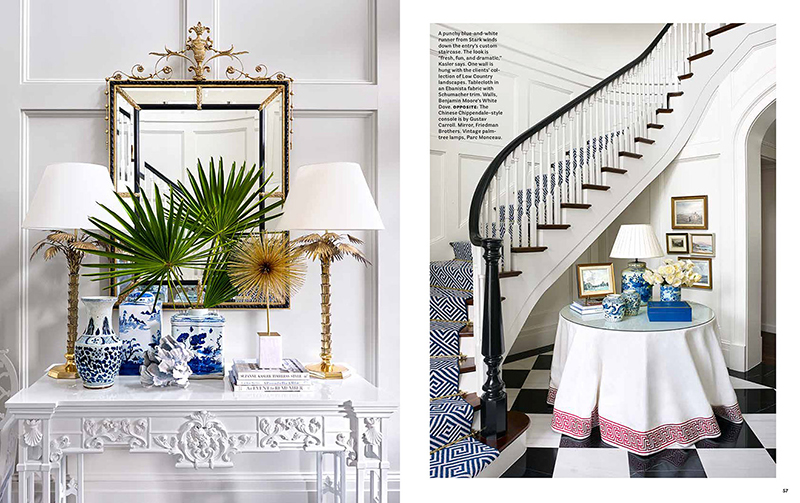 Giving back to the community is important to Gustav Carroll. The company has donated furniture samples for many years to numerous organizations for fundraisers and has supported charities such as AIDS Walk, Habitat for Humanity, Battered Women and Children Safe House.
Source Gustav Carroll and Deux Mondes by Gustav Carroll in the StyleRow Marketplace. To find out more about Gustav Carroll and Deux Mondes by Gustav Carroll, visit the website.