Thanks to the HearthCabinet® Ventless Fireplaces, you can say "yes" to your client's desire for the beauty and comfort of a crackling fireplace—even in spaces (indoors or out) that can't accommodate conventional wood or gas fireplace installations. The patented design of the HearthCabinet  makes it simple to use and since the alcohol burns so cleanly, there's no chimney, gas line, electricity or any other external connection needed, thereby allowing HearthCabinet Ventless Fireplaces to be installed virtually anywhere—with real flames to enjoy sans ash, smoke or soot. "HearthCabinet®  Ventless Fireplaces' unique design features ensure a safe and satisfying fireplace experience that can be custom-tailored to match any project," explains the brand.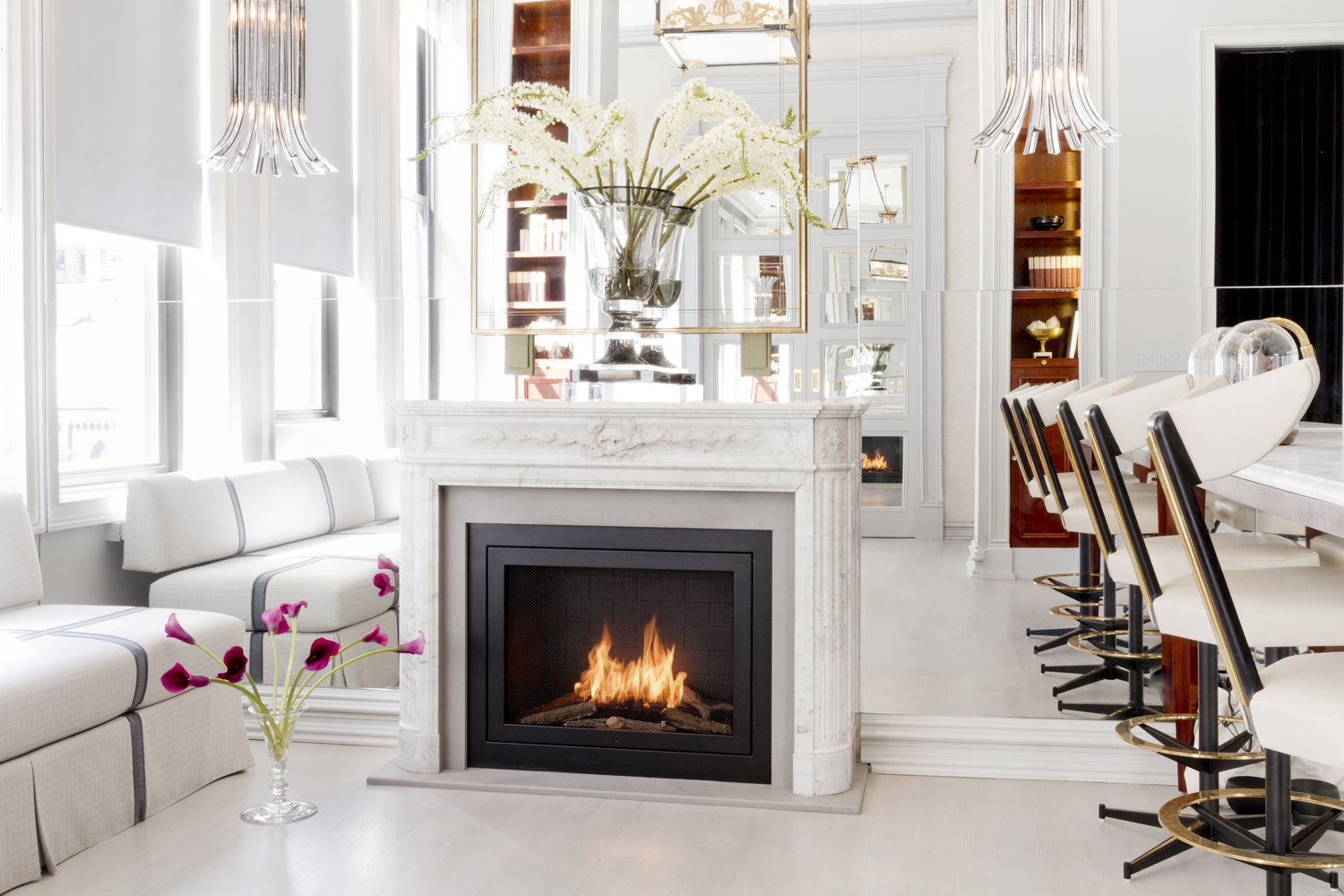 Founded in New York in 2005, HearthCabinet® Ventless Fireplaces is the brainchild of Arthur Lasky, an architect and designer, and Michael Weinberger, an inventor and product liability attorney. The idea came about as the two were working together on a project and were seeking an innovative fireplace solution for a space that wouldn't allow for a conventional wood or gas fireplace. "The company was established by an architect and a product liability attorney—so you know our attention from day one has been focused on beauty and safety. Also, as the "world's safest fireplace," HearthCabinet has eliminated the need to refill or pour fuel with our patented, single use gel cartridges. For additional safety, we also limit access to the flame while burning with our patented locking mesh screen door," explains the brand.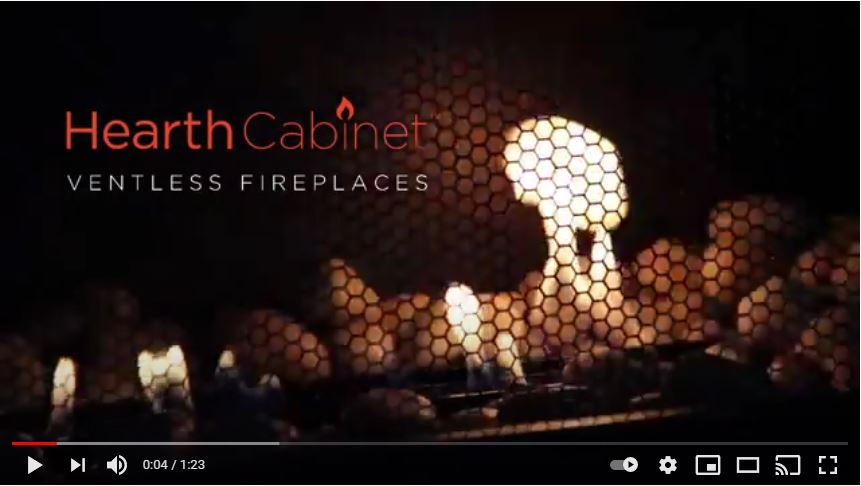 It's the only ventless fireplace approved for use in NYC (to the brand's knowledge) by the NY Fire Department and NY Department of Buildings. The brand's standard ventless fireplace models are ETL tested to UL Standard 1370, the UL standard for unvented alcohol fuel burning decorative appliances. "Because our fireplaces are technically decorative fireplaces, they generally do not require a building permit any more than a refrigerator or a microwave would," explains the brand.
Extremely attentive customer service, a beautifully crafted product and a satisfied customer is the brand's goal with every transaction. Matching its customers' expectations of refined luxury, safety and with attention to detail, the HearthCabinet is intended to be treasured for generations. "Fireplaces have always been central to the idea of home and HearthCabinet is passionate about continuing that heritage with the shared understanding that everyone deserves the pleasure of experiencing the beauty, warmth and comfort that only a real, crackling fire can offer," explains the brand.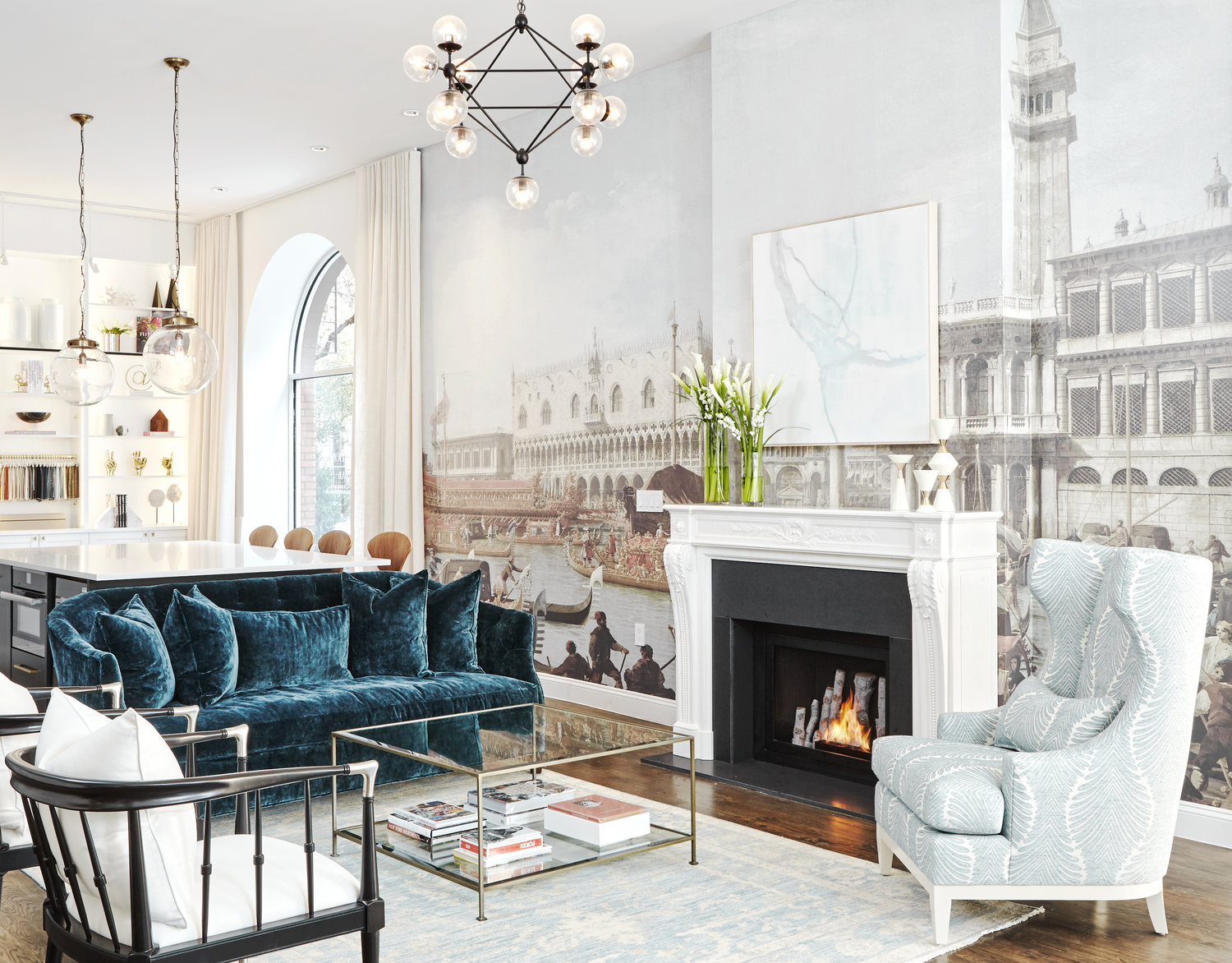 Designed in Manhattan and handcrafted in Brooklyn, HearthCabinet ensures unparalleled quality while contributing to the local economy by employing the best local designers, craftsmen and technicians. The brand offers both custom and standard ventless fireplaces in a range of materials, finishes and sizes for an array of design styles including traditional, transitional and contemporary environments. There's even the Stainless Steel HearthCabinet Ventless Fireplaces, which can be used outdoors.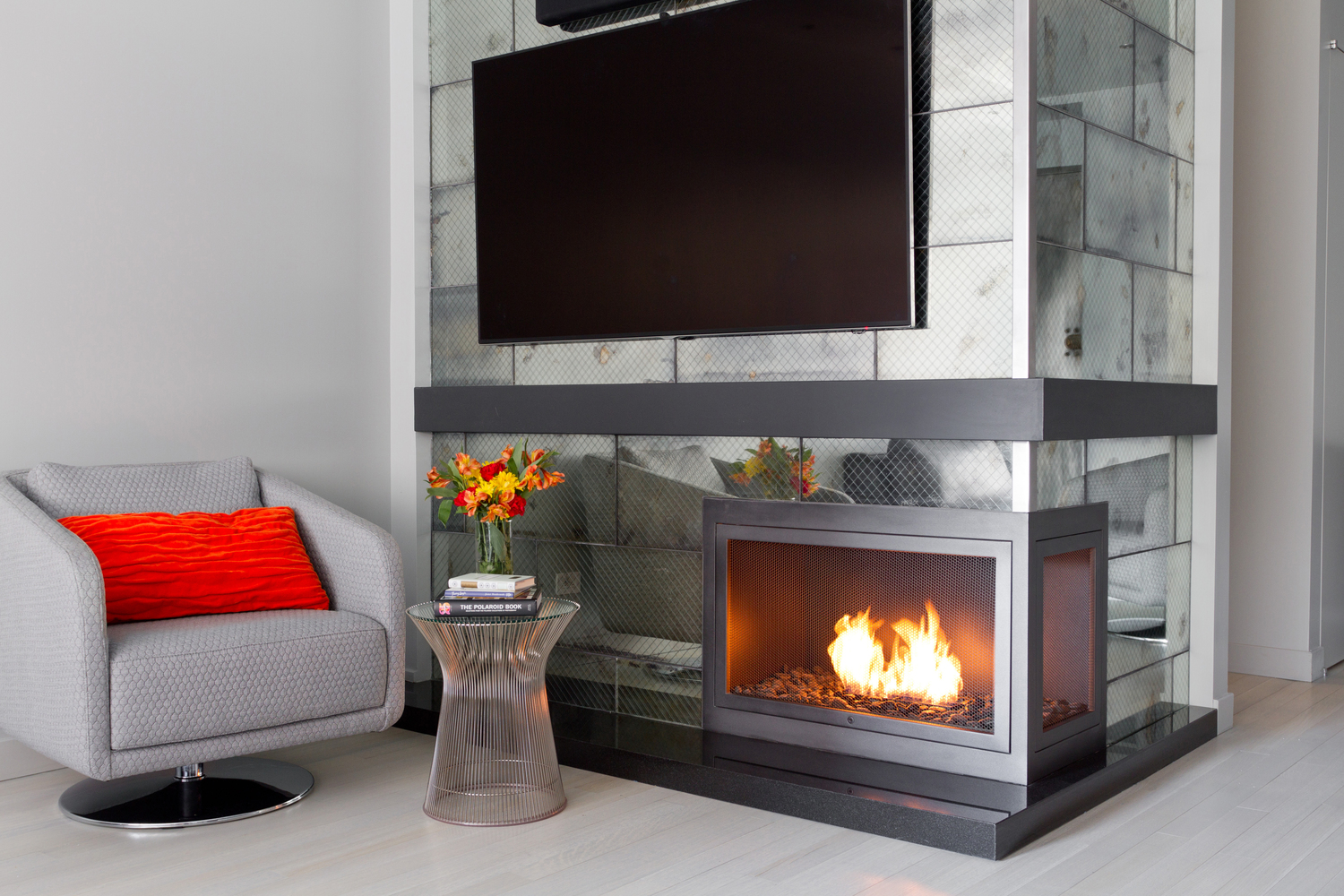 Working closely with designers, the extent of customization offered is impressive—options include size, metal, exterior finishes, interior tiles and decorative elements, HearthCabinet can match virtually any custom molding profile, finish or detail. The brand encourages collaboration and inspiration. "Our team focuses on achieving a higher level of detail and precision than most design clients have come to expect. We vigilantly track and inspect our work throughout the entire process from design through final wrapping. This allows us to take on challenging designs and help make our clients visions come to life," explains the brand.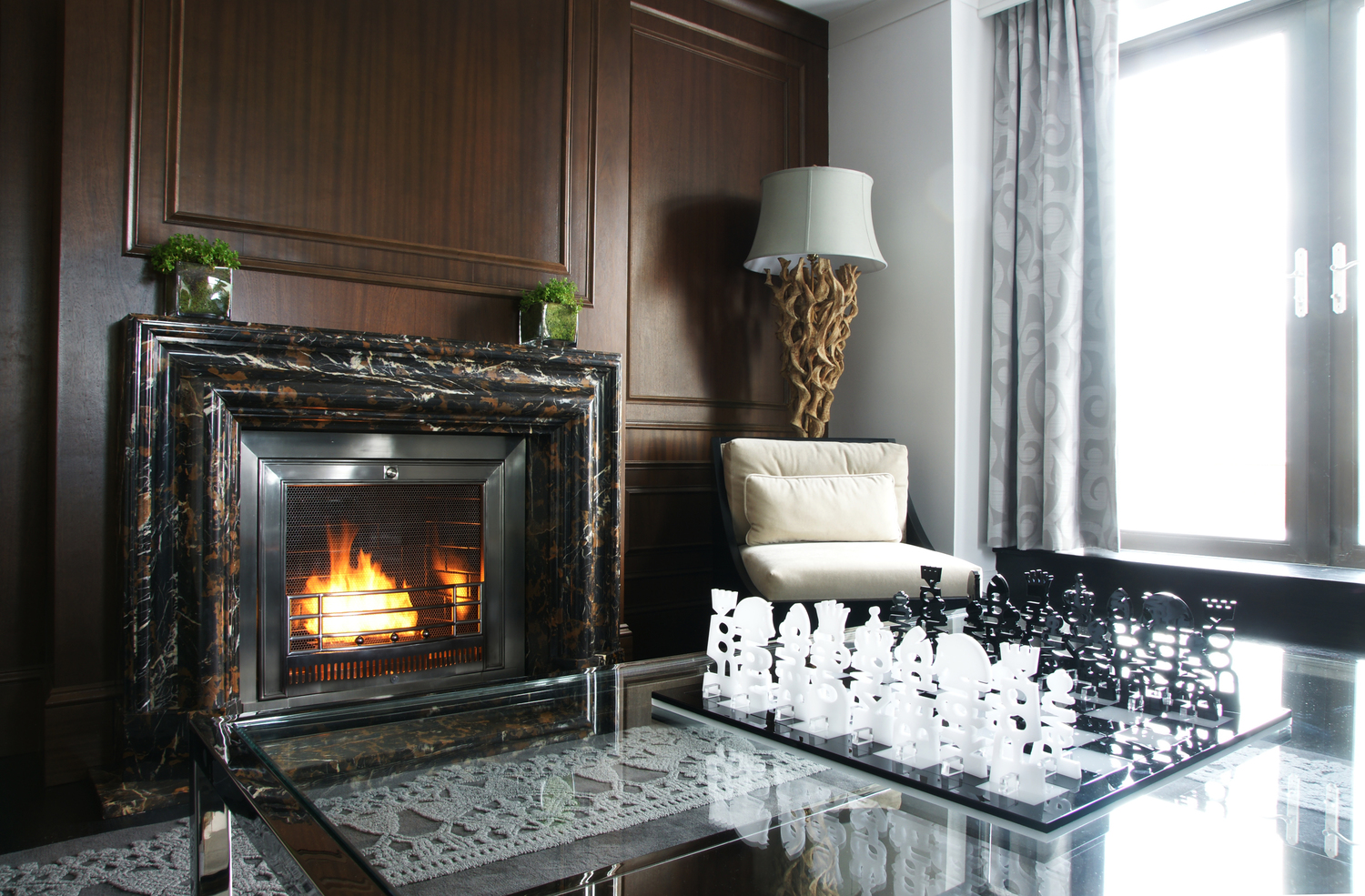 The HearthCabinet Ventless Fireplaces are simple to install—it's as easy as sliding the fireplace into a prepared opening, mantel or space and securing it with four screws through the base of the firebox. And, since the HearthCabinet is secured with just screws, installations don't have to be permanent. "….Our in-house architects and design professionals provide personal collaboration and consultation while offering stunning bespoke solutions for any project. We are dedicated to incomparable quality and service. HearthCabinet gives designers the opportunity to say "yes" to their client's request for a fireplace, in any project and in virtually any space," explains the brand.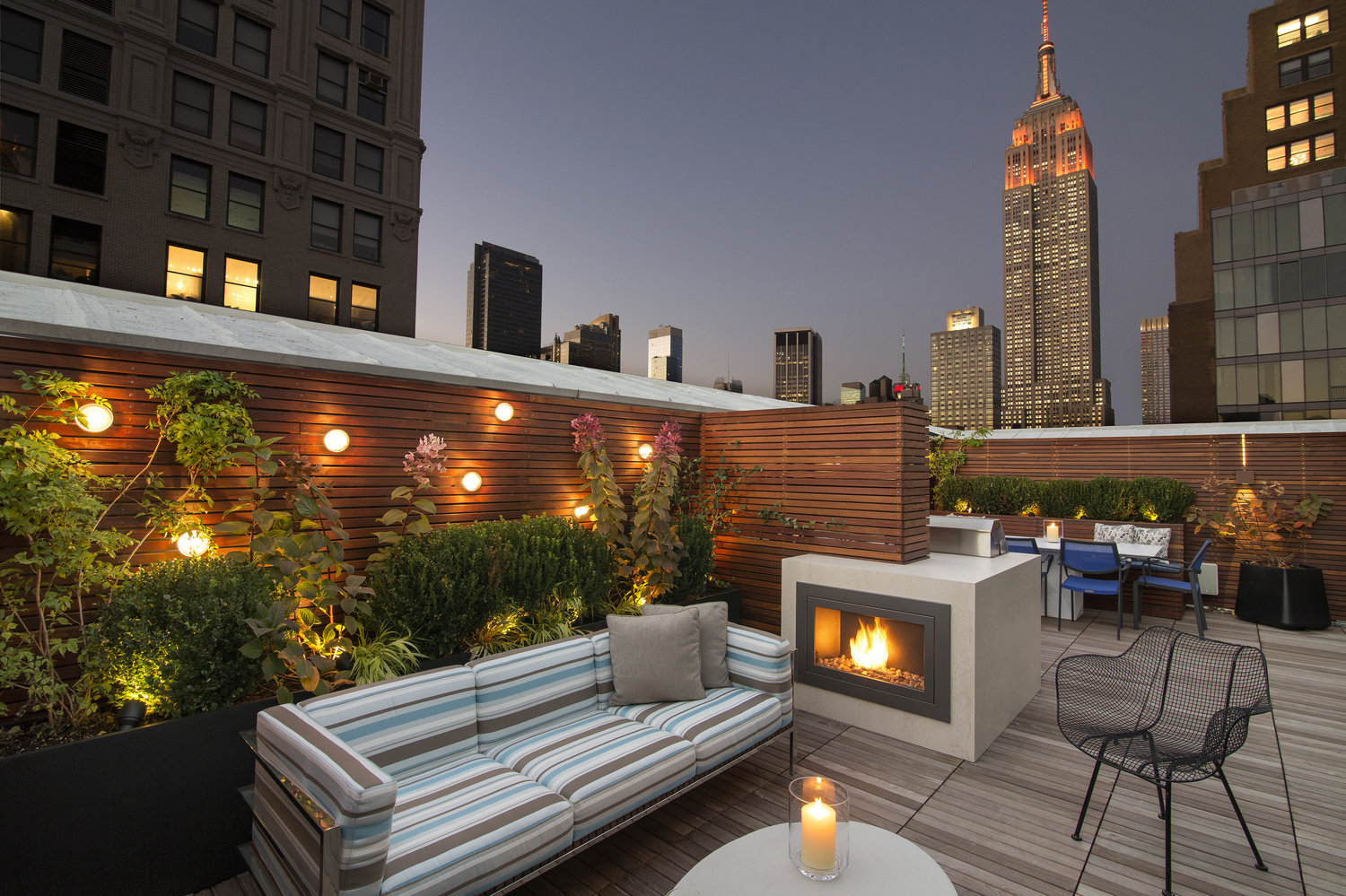 Given its great looks, eco-mindedness and ease of use, it's no surprise that HearthCabinet Ventless Fireplaces are used in some of the finest residential, hospitality and commercial spaces across the country. "Our products are best highlighted in the single-sided design, simulating a traditional built-in vented gas or wood-burning fireplace. That was our most popular in our early days. The desire to have a fireplace in a home, apartment, hotel, restaurant or office space is stronger than ever. HearthCabinet makes it possible in almost any location and situation. We are finding that our customers are drawn increasingly to our multi-sided designs and by our ability to execute custom details, dimensions, colors, shapes, and tiling to match the aesthetics of their project," explains the brand.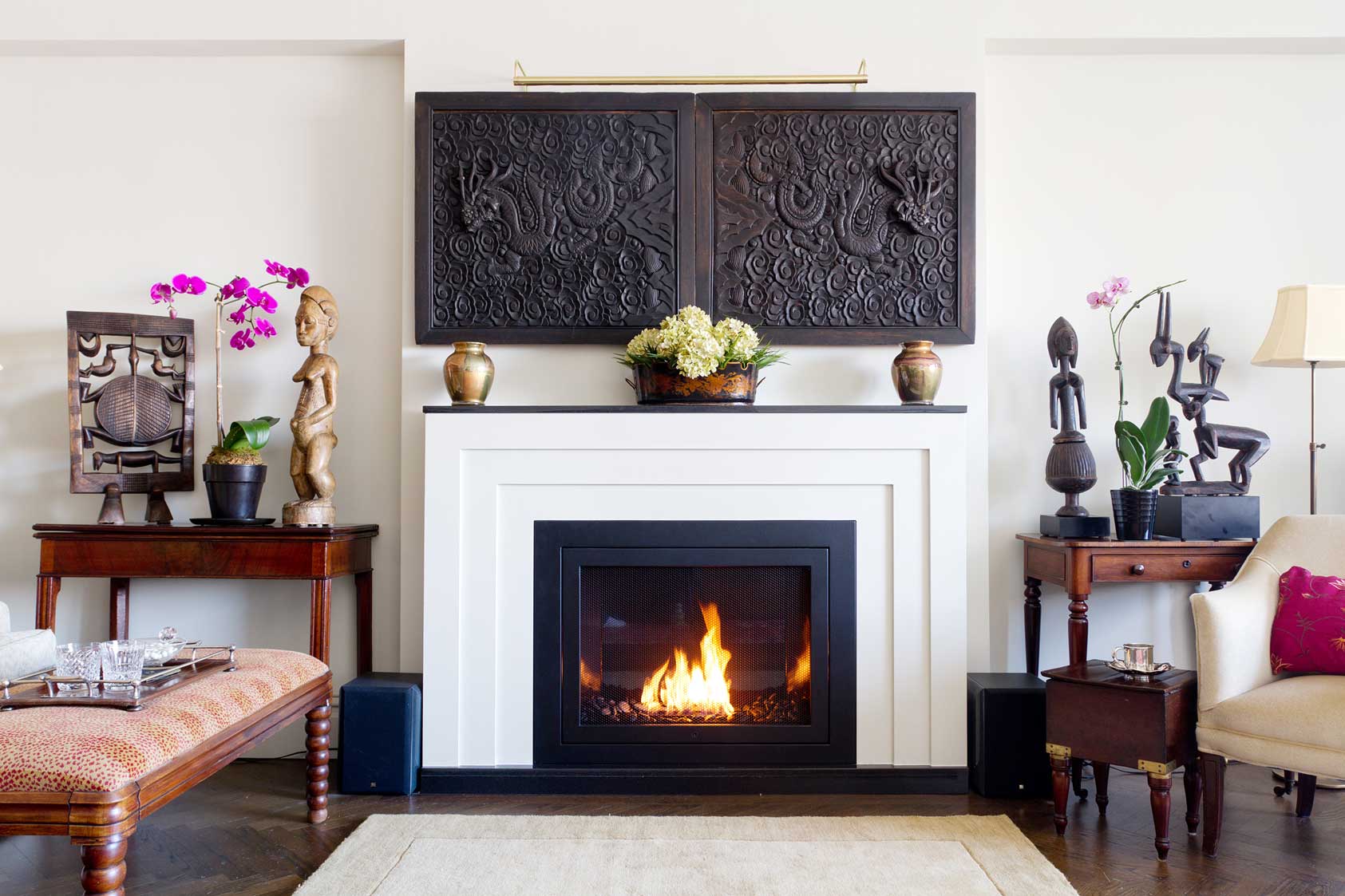 The majority of products and their components comprise materials including cold rolled and stainless steel, brass, ceramic porcelain tile and various decorative media, all sourced from US-based companies. The brand's proprietary nontoxic isopropyl alcohol single use, gel fuel cartridges burn for 2 – 2 1/2 hours. Each is packaged in recyclable aluminum and can be purchased on-line. While not meant to be a primary heating source, the HearthCabinet provides nice ambient heat.
In addition to it's bespoke offerings, the brand adds a few, unique designs with custom details, finishes, colors and shapes each year to its collection. "Everyday offers a new opportunity for bespoke design. We try to let the designer take the lead when designing a unit for that special project. We are currently working on a circular 360-degree design for a distinguished architectural firm specializing in boutique hospitality," explains the brand.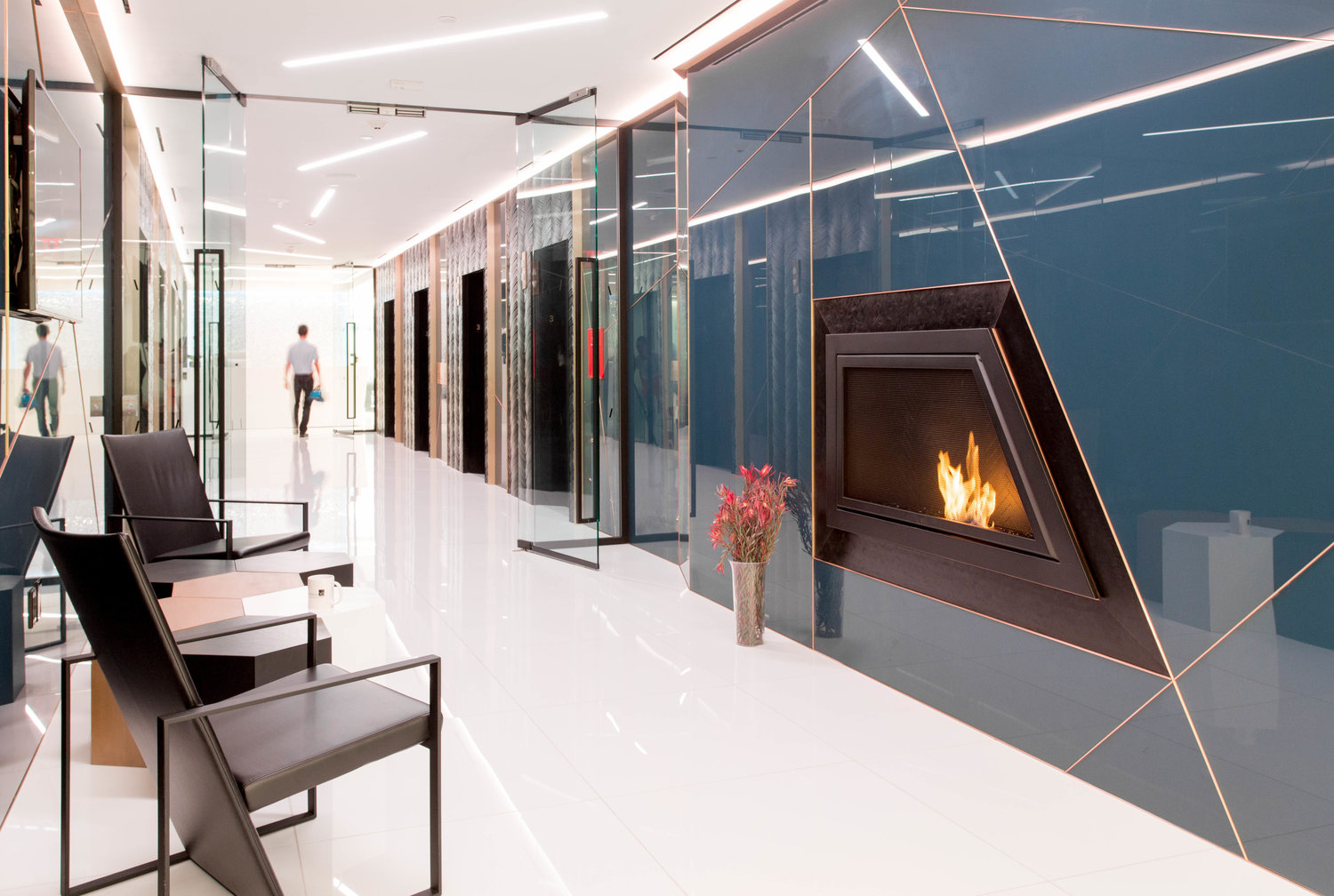 HearthCabinet has been honored with a bevy of awards including Interior Design BOY Awards as well as through various trade shows with product and booth accolades i.e. Architectural Digest, Boutique Design New York and ICFF.  Notable projects and clients include The Surrey Hotel, NYC, The Edition Hotel, NYC, Madison Square Garden, NYC, Rittenhouse Hotel, PA, Tavern on the Green, NYC, Vivint Stadium, UT, 220 Central Park South, NYC, 150 Charles, NYC, 15 Central Park West, NYC, Residence(s) at the Pierre Hotel, NYC, Nassau Coliseum, NYC and many distinguished residential projects throughout the world. 
Source HearthCabinet® Ventless Fireplaces in the StyleRow Marketplace. To find out more, visit their website.