Rhyme Studio Founder and Designer, Claire McGovern is on a mission, powered by an appreciation for her ancestral Irish roots, to breathe new life and sustainable techniques into the traditional art of wool spinning and rug design for a new generation. The multi-disciplinary design and art advisory studio headquartered in New York City also operates a production studio in rural Ireland. Frequently drawing upon the ancient and pervasive traditions of native Irish culture and history, McGovern seeks to bring a sustainable, renewable, and storied sculptural approach to the world of contemporary rug design.
Using a pure blend of traditionally spun and renewable Irish wools, silks and non-toxic dyes in a color palette evoking the nature and landscape of her homeland. The rich cultural history of Irish storytelling is a natural inspiration for design, each represents a piece of one of the most beautiful landscapes in the world. Drawing upon themes such as ancient Irish art or that of a 1600-year-old "tree alphabet", the wool is sourced from Galway sheep farms, sent to be traditionally processed by a 300-year-old historic woolen mill and hand-dyed by a 200-year-old woolen mill. The yarns are then carefully tufted by hand by a master craftsman to exact specifications in the company's Irish studio. Their tufter is highly experienced in re-creating each design with an incredible level of skill and attention to detail. Unlike machine-made, mass-produced, low-grade, and synthetic tufted rugs, one rug may take many days to complete and is most importantly, made to last.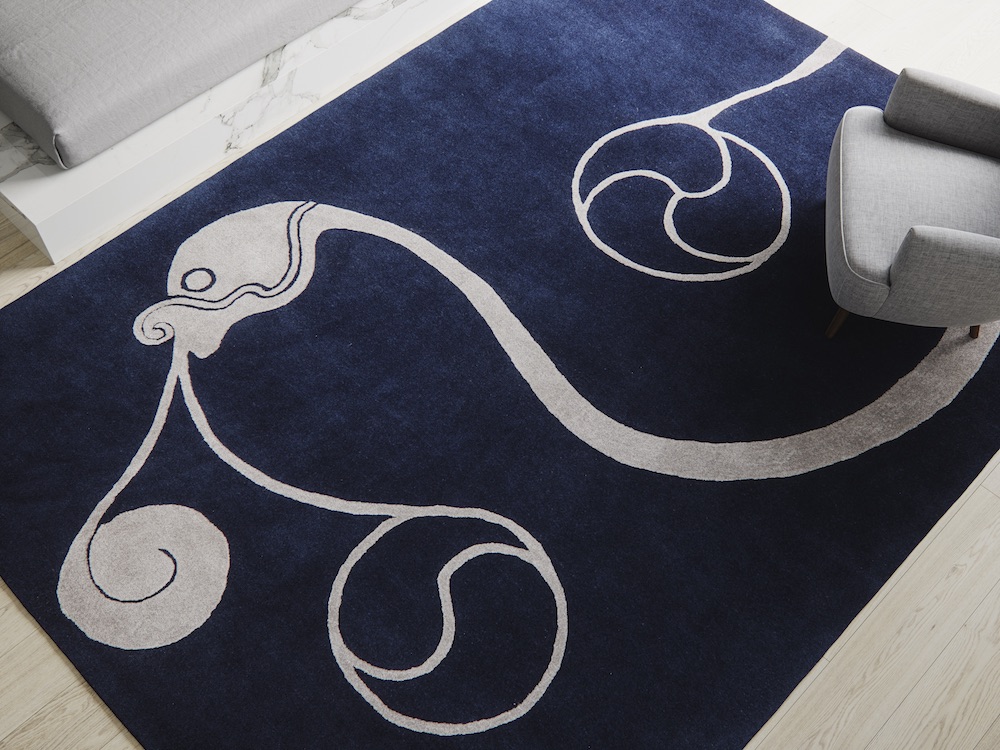 Rhyme Studio is a proud member of the Sustainable Furnishings Council. After years of research into raw materials in Ireland with sustainability and authenticity as the primary motivation, McGovern discovered that the market for Irish wool has become inexplicably devalued despite its incredibly hardy and durable properties. By salvaging this precious resource and transforming it into an heirloom-worthy carpet or tapestry, this renewable and carbon-friendly fiber is given a new life. The industry for Irish wool and the sheep farmers who comprise it are facing an economic and sustainability crisis; the international market for Irish fleece has degraded in recent years. Sheep farmers can now barely justify the expense of the annual shearing season, forced instead to collect the wool and destroy it in many cases. Rhyme Studio is the only rug design manufacturer prioritizing this incredible fiber and attempting to save as much as possible from landfills by transforming it into sustainable and customizable carpeting or wall hangings.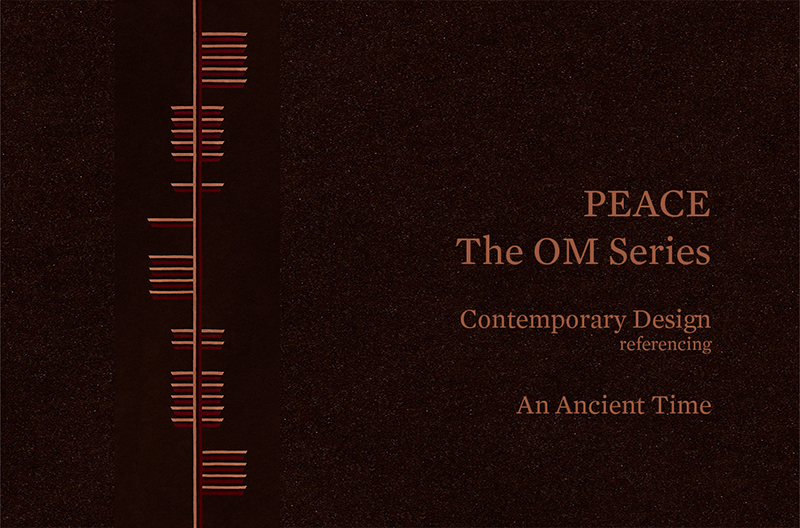 In addition to their commitment to quality materials, their time-honored process is as much a part of their DNA. Unlike hand-knotting, tufting by hand permits an increased saturation of color and a more seamless, uniform surface and pile height. Tufting also offers excellent commercial durability provided cleaning and maintenance guidelines are followed and a much shorter lead time with an average ranging between 7-9 weeks depending on size and complexity. The final step of the craft once the tufted design is achieved is to apply an all-natural latex backing to the rug which not only binds the wool together but eliminates any need for a carpet pad underneath.
"Architects & Designers love what they describe as sculptural Irish wool rug design, our willingness to customize with this beautiful fiber and that all our creations are made lovingly by hand in Ireland," says McGovern. "Our interest in sustainability and our journey toward ultimately achieving a completely circular manufacturing process is a top priority."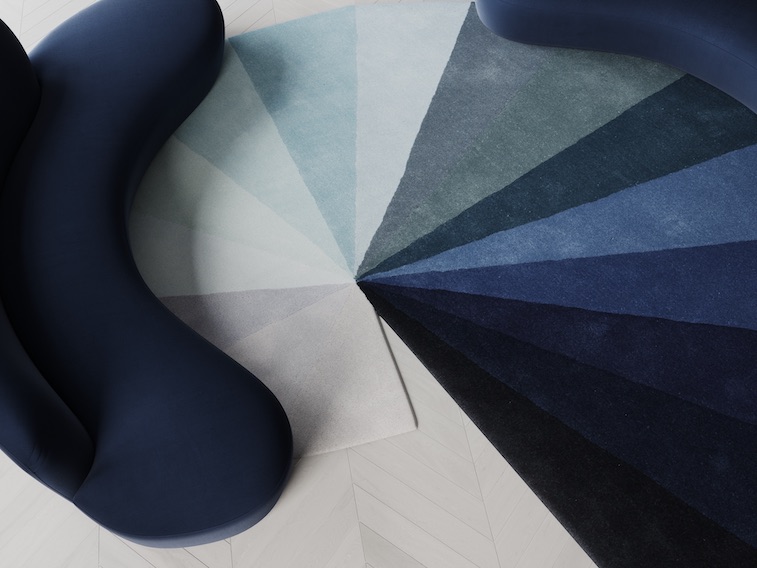 New variations are typically released every quarter, with new design collections or lines at least once or twice a year. Next up from Rhyme Studio will be the rug & tapestry collection Modernity debuting in early 2021. "We are very excited to see the market for sustainable and thoughtful quality carpet design grow and to eventually expand our design collection into unique lighting and furniture concepts."
Source Rhyme Studio in the StyleRow Marketplace. To find out more, visit their website.