For over 30 years, Christopher Farr has been crafting bespoke rugs with a dedication to quality and uncompromising commitment to beauty. He and his business partner, Matthew Bourne have revolutionized the contemporary rug-making industry, elevating their process to an art form. Applying traditional weaving techniques with a modern twist, the results push the boundaries of design. Alongside Christopher's own work, they collaborate with an impressive roster of international artists, architects, fashion designers, and other visionaries to produce a selection of designs that remains unrivaled in its creative scope.
Woven inextricably into the Christopher Farr brand are their ethical practices. "Traditional rug making by hand is an endangered craft, a heritage artisanal practice often based in parts of the world where war, political instability or economic uncertainty threaten the livelihoods and wellbeing of rug makers and their families. Since our inception, Christopher Farr has been determined to both preserve historic craft traditions and to support the communities that rely on them." They work closely with a number of organizations who have made it their mission to champion the welfare of rug makers and their families, and to implement ethical practices and fair-trade principles in the industry. Those organizations include LabelSTEP – Fair Trade in Handmade Carpets, Care & Fair – Education and Health for Carpet Knotting Families, and Turquoise Mountain – Reviving Afghan Tradition Arts.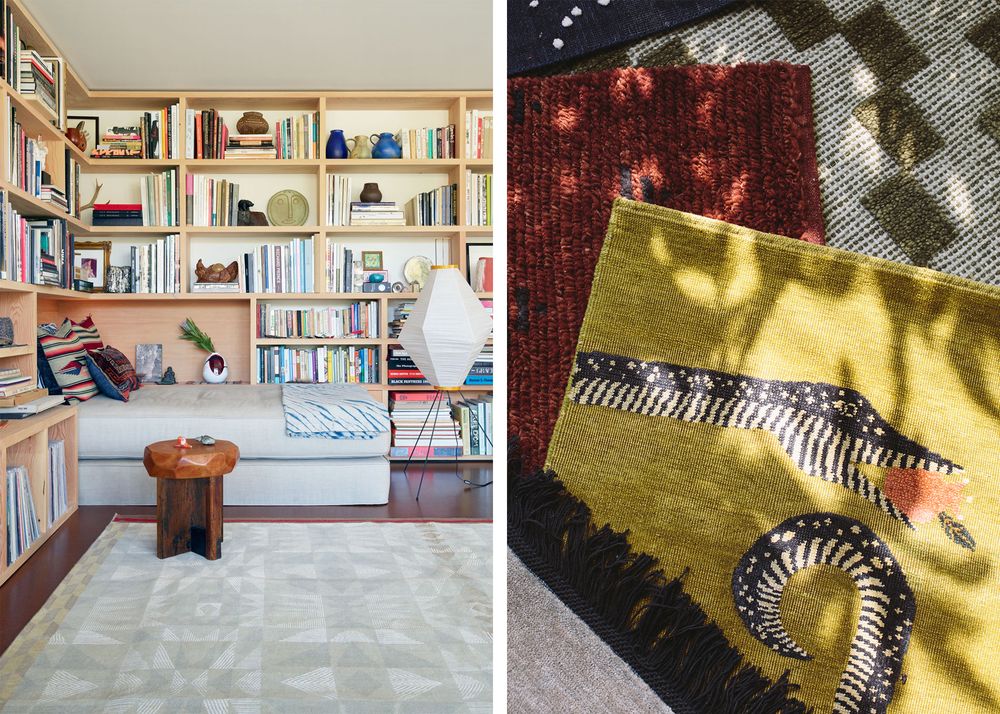 The hand-making of a rug is a slow and complex process, demanding a wealth of craft skills and great patience. For thousands of years, the weavers of the world have been transforming raw fibers, first into yarn, then into art. In the great rug-making cultures of the world, such as those found in Afghanistan, India, and Turkey, talents are passed down between generations of craftspeople, each artisan specializing in a different stage in the rug's journey to existence. At Christopher Farr, every one of these steps is equally important, ensuring that no corners are cut in the process. Every rug takes as long as it needs to.
The quality of materials and appreciation for their natural, raw form is celebrated in each Christopher Farr rug. "For over 30 years, we have endeavored not only to source the finest quality wools, silks, jutes, and other natural fibers [such as hemp, cotton and linen], but also taking their material possibilities in new aesthetic directions." It begins with the fiber which gets handspun into yarns, then hand-dyed in small batches before it reaches the loom. Once they've achieved the ideal textural finish, the weavers knot or weave the yarn through a stretched mesh of warp threads, giving form to the rug and life to its design. Once trimmed, finished, washed, and dried, the rug is complete – the final chapter in an age-old story of craftsmanship and collaboration. In addition to experimental blends and finishes, the company is increasingly investigating the potential of recycled and sustainable fibers, so they can combine the highest material quality with the lowest ecological impact.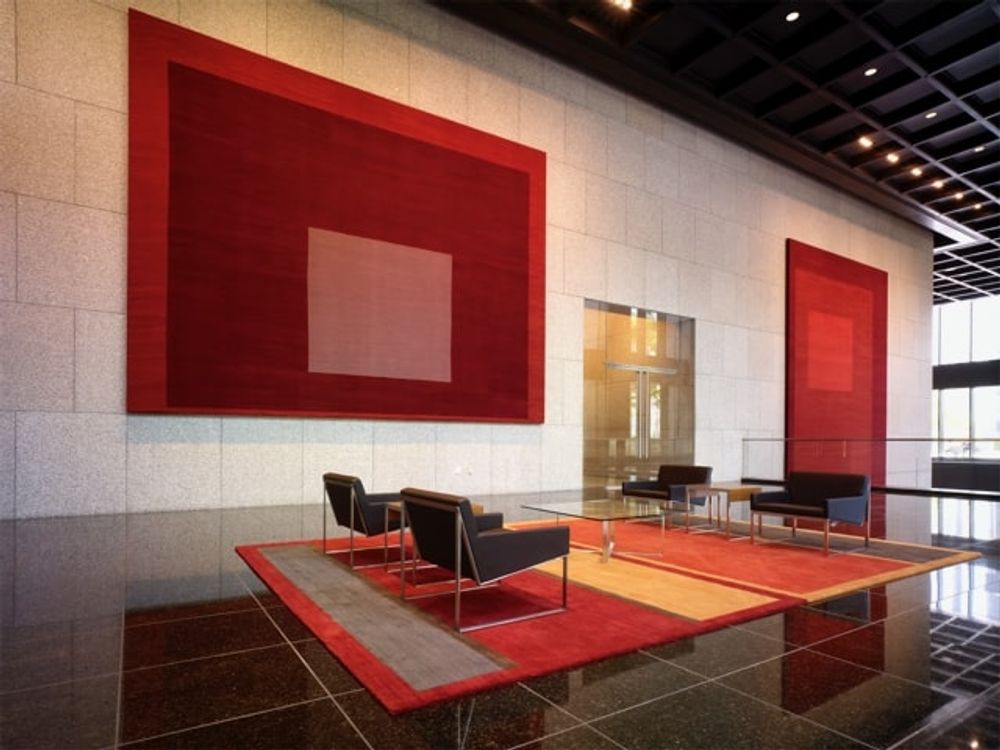 The highly customizable process is truly a collaboration with their clients with the goal of creating something infused with individuality and soul. The grounding element of any space, rugs have the power to express personality and exude style, setting the tone for the room. All Christopher Farr rugs are made to order with the ability to modify size or shape; or develop a new bespoke design specifically to fit the intended space.
Source Christopher Farr in the StyleRow Marketplace. To find out more, visit their website.