As an adolescent, Ernesto Duran was fascinated with tumbled stones leading him to develop a prized collection of treasures formed within the earth—an assemblage of gems, minerals, precious stones and fossils. In 2008, drawing upon his passion, knowledge and dedication toward these natural elements, Duran established Pietra Gallery based in Mexico City. Starting with collectors' pieces such as rare crystals and fossils, Pietra Gallery garnered a reputation as a leading global dealer in fossils and minerals. "Representing an elite group of international artists and designers, Pietra Gallery has become a pioneer in redefining how Earth's formations can be repurposed into functional items and artworks for a contemporary home," explains Tatiana Romero, marketing for Pietra Gallery.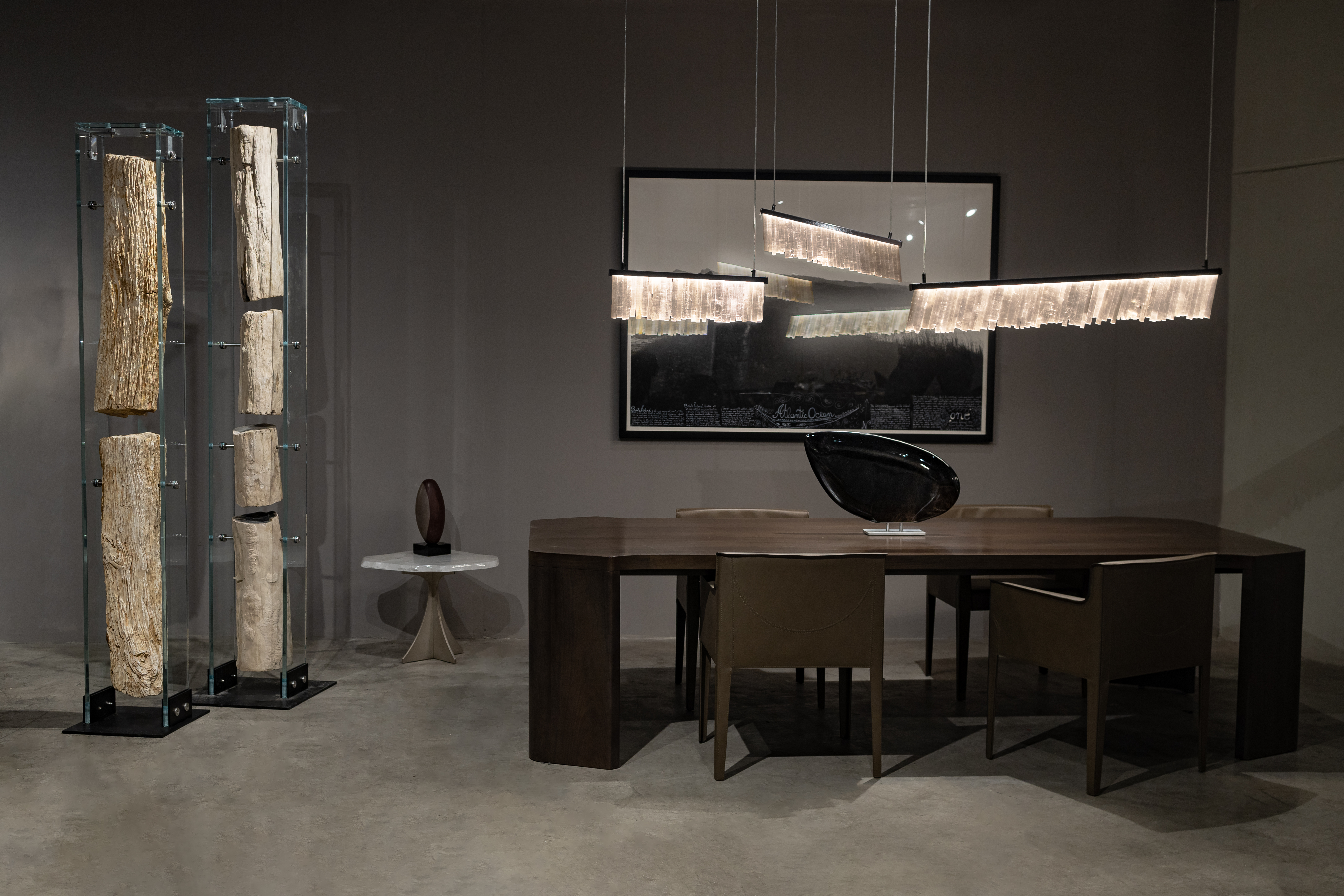 Relying upon innovation as a tool for growth, over the years the brand developed functional lines incorporating unconventional elements and rare discoveries sourced from uninhabitable deserts, tropical islands, snow-capped mountaintops and Nordic forests into unique pieces of furniture, lighting, art objects, homeware and exclusive artworks. Today the brand offers highly sought-after collectible-design and art pieces for the home. "Celebrating the work of the hand, where stones are meticulously engraved, cut, carved, faceted and polished by master craftsmen, the gallery's collection simultaneously pays homage to nature, with each limited-edition product and objet d'art, amplified by the gentle transparency, intricate geometry and seductive color palette of its gems, being a modern representation of the ancient minerals' geological origins," explains Romero.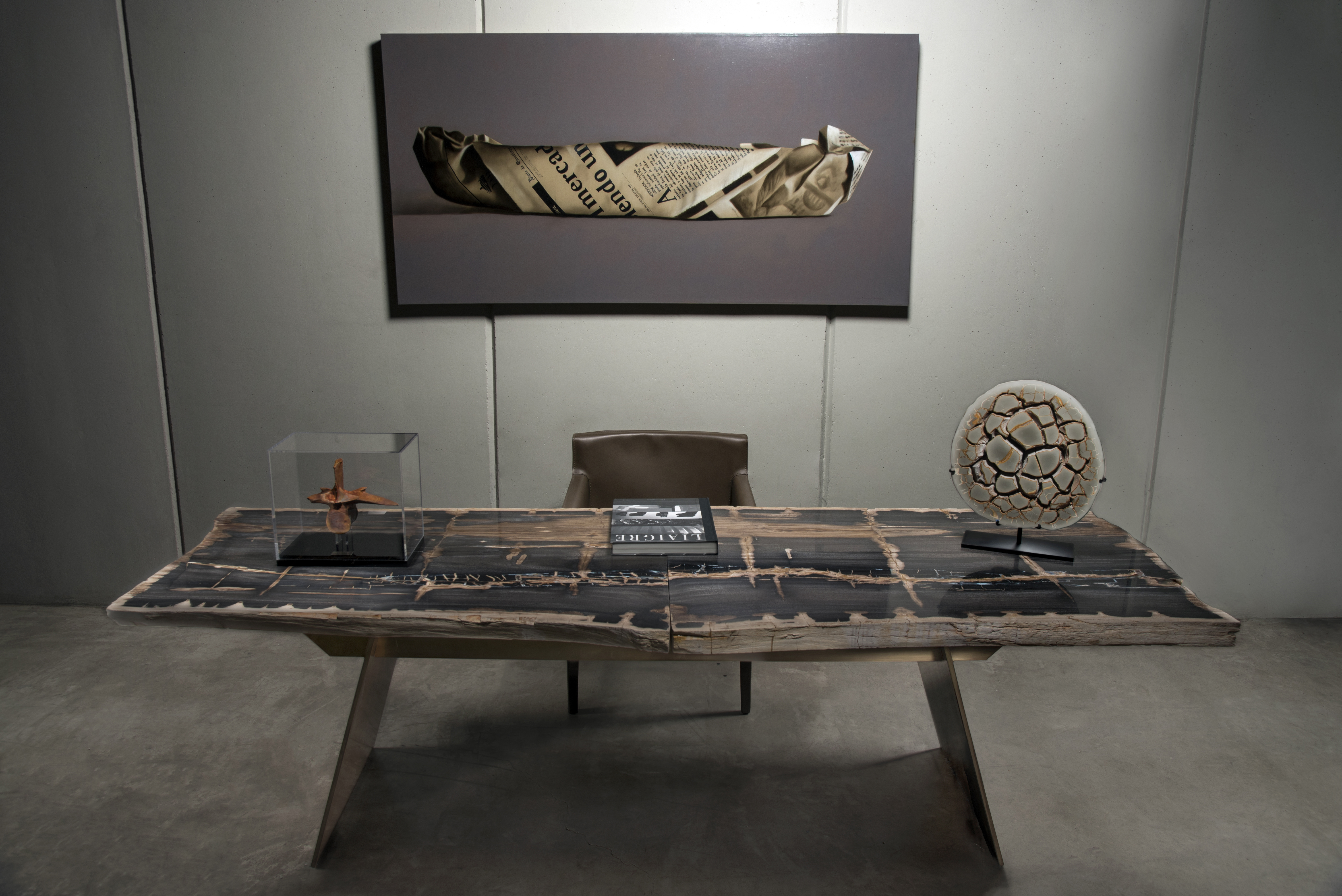 Produced in Mexico City with materials sourced from all over the world including Petrified Wood from Indonesia, quartz from Brazil and Amethyst from Uruguay among the brand's popular collections include Mohawk (inspired by the unique hairstyle believed to originate from the Mohawk Tribe and made out of handpicked, hand placed Moroccan selenite stripes set in metal) and Back to Normal ("inspired by nature´s behavior during the 2020 worldwide lockdown due to the Covid 19 virus; nature taking back what has been taken from her by human civilization…featur[ing] carbonized American ash wood, using the 300-year-old Japanese technique 'Shou Sugi Ban,' as a simulation of human development (buildings, cities, etc); with the use of natural stones inclusions…"]. Also intriguing is Duran's "Space Box," designed with a floating meteorite displayed inside an acrylic box with an inlay magnet allowing the meteorite to float and spin the same way it did in outer space before making its way to Earth. "Space Box is not only a beautiful display, but also a link between our world and the biggest unknown "SPACE," explains the brand.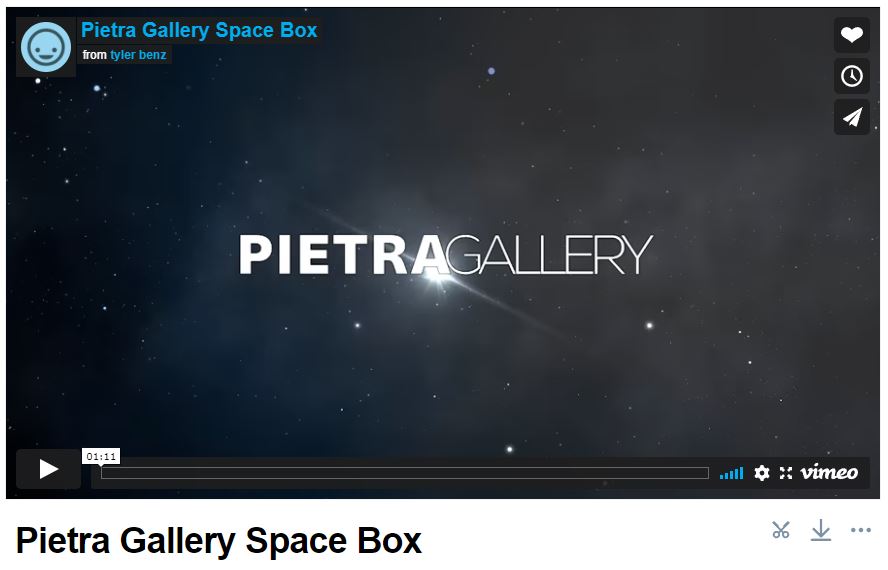 Based upon the materials found by the brand, it releases 2 or 3 new collections per year. "The work of the craftsmen is vital for our products. Every material is rare and different to work with so each of our pieces is one of a kind art," says Romero. Customer service is also of fundamental importance to the brand. Pietra Gallery is the proud recipient of the IFDA Best in Show Art/Accessories for a piece of its TYME Collection, a collaboration it has with glass artist Orfeo Quagliata, at the High Point Market. Source Pietra Gallery in the StyleRow Marketplace. To find out more, visit their website.