Founded in 2005 in Lisbon, Portugal by Rute Martins and Sérgio Rebola, Greenapple specializes in luxury furniture and bespoke projects for exclusive customers in Europe, Asia and North America. "From turnkey interior design projects, including delivery and installation, to luxury furniture design customization, we cover a wide range of solutions for all kinds of spaces. Our in-house team of architects, designers and craftsmen is fully dedicated to deliver successful punctual projects and meet any design or procurement requirement to the highest quality standards," explains co-founder/owner Rebola.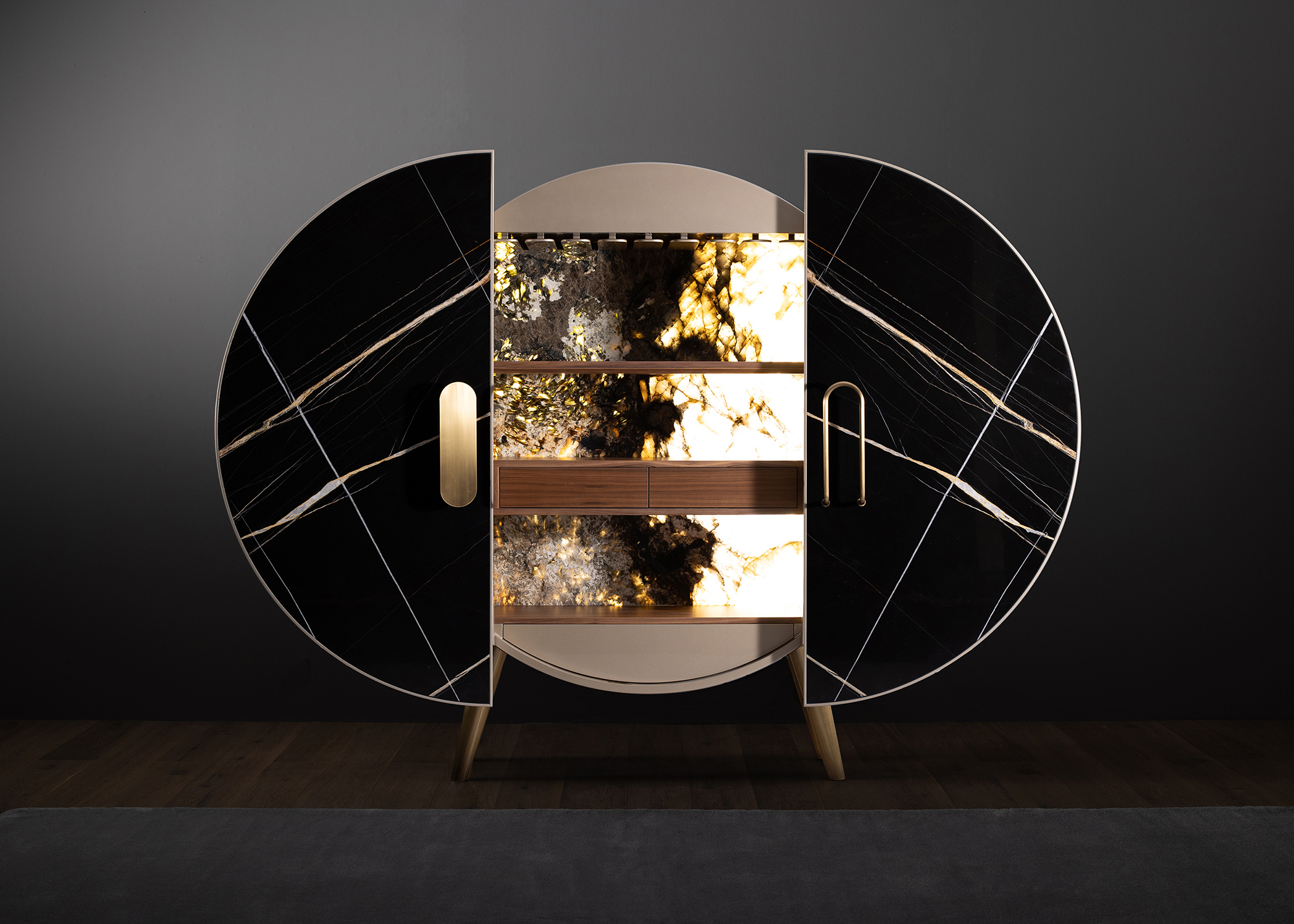 Blending design with the latest technological developments, inside Greenapple's state-of-the-art workshop is a constant flow of innovative creative ideas and material application methods. "Conceiving new concepts from scratch is our lifeblood, and we have unthinkable challenges written all over our DNA," explains Rebola. Constantly working with interior designers, architects, artists and creative people to whom the brand provides a full range of services, Greenapple continues to develop and integrate IoT technology in its products and pursue new ways of minimizing environmental impact while maintaining quality and delivering unique, luxurious and innovative sensory experiences. "Fine craftsmanship, whether perfected by experienced hands or state-of-the-art machinery, is equally quintessential in delivering top quality interior experiences," explains Rebola.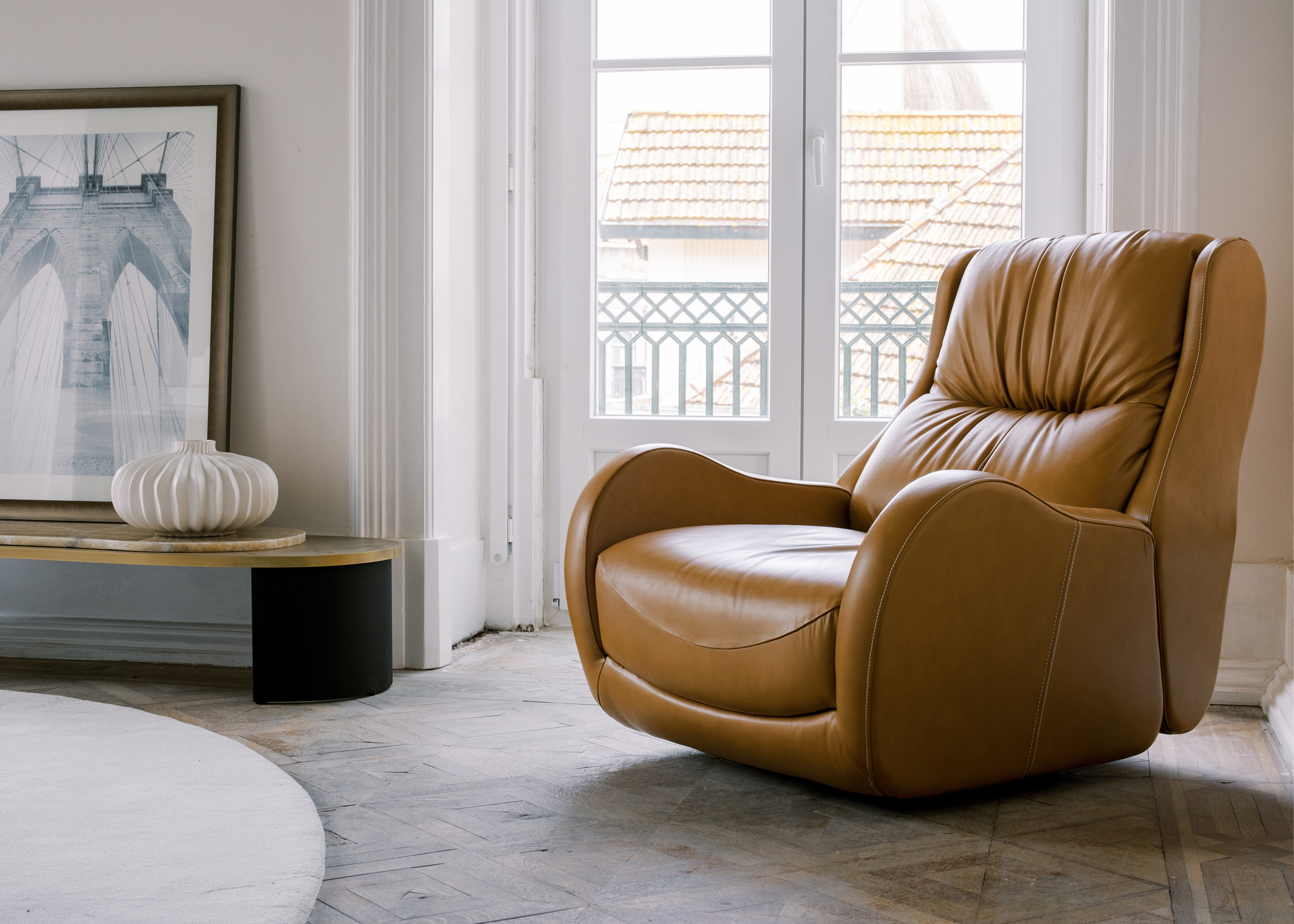 Every aspect of Greenapple product design, from initial sketch phase through design and production techniques to on-site installation and delivery is controlled in-house. "Craftsmanship gives birth to uniqueness. Uniqueness lives at the holistic intersection of creative fields such as art, design, architecture, craftsmanship, and its physical manifestation through form, materials, colour and texture in the three-dimensional space. The way to go about it is to create a continuous brainstorming atmosphere between designers, master carpenters, upholsterers, stonemasons, where valuable information is cross-checked between all major key players in the project. The importance of superior craftsmanship lies in a committed mindset in reducing the creative gap by allowing a close exchange of information between key areas such as, material sourcing, creative design, expert craftsmanship, mechanical processing and undoubtedly environmental project sustainability," explains Rebola.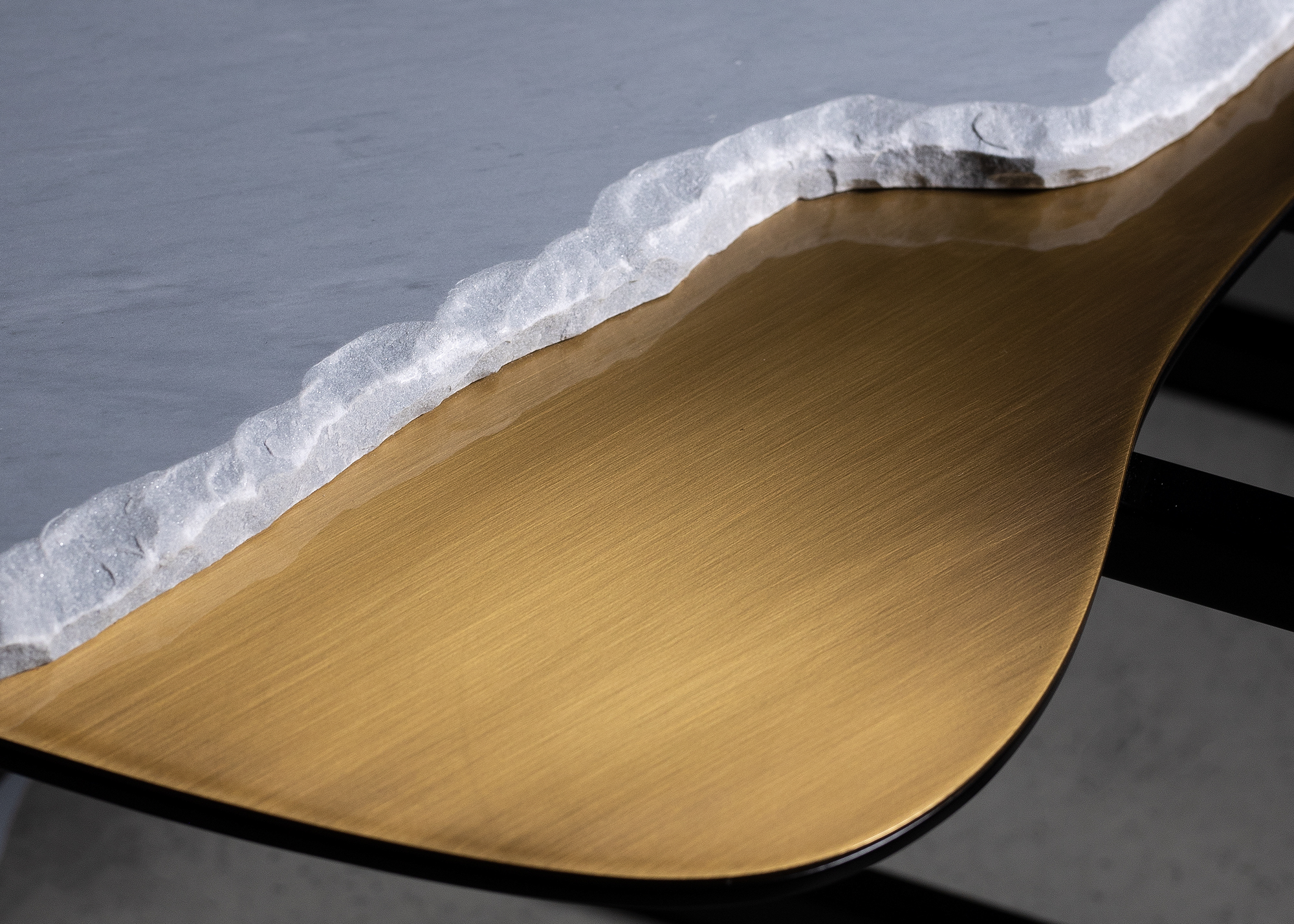 The brand places an emphasis on personal involvement throughout its entire process. "People are at the beginning, middle and end of the furniture and interiors we design. We are not anti-mass-production, but we find that personal touches are essential in every creation….For us a chair is never just a chair and an interior is much more than four walls. Both are stories inspired and told by top-quality materials, meticulous attention to detail and unique craftsmanship work," explains Rebola.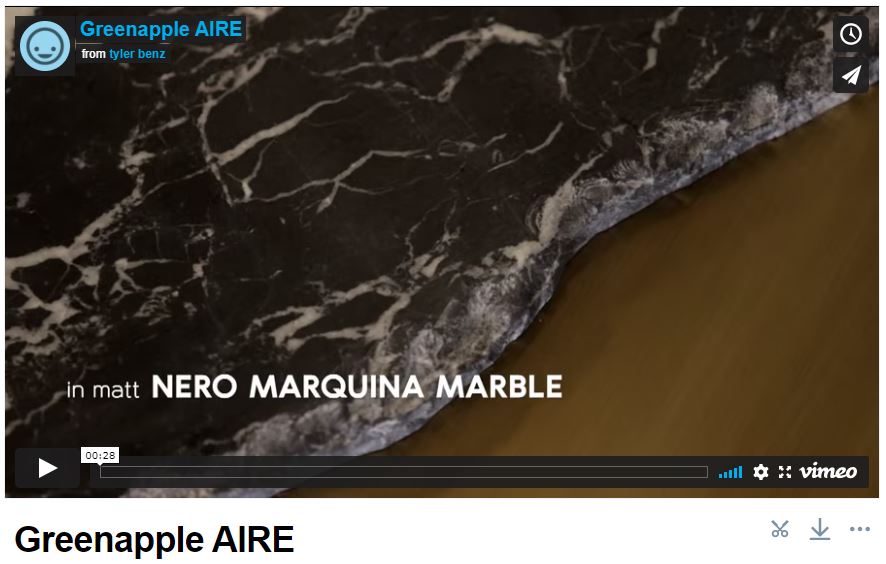 Greenapple lets nature shape creation. "It's all about placing natural materials, used in simple shaped and forms, at the core of creativity, design and style," explains Rebola. Influenced by Portuguese art and architecture "with a slight touch of sensual irreverence and an imposing iconographic presence," the brand's aesthetic is distinct. "Noble materials and luxurious attention-grabbing interiors, not only revealed in the design excellence of its style, but also in the meticulous attention to detail and perfect finishing quality of the final product, represent our brand ethos. Here we source our wood, stone, design, make, dedication and distribute the entire Greenapple's product range," explains Rebola.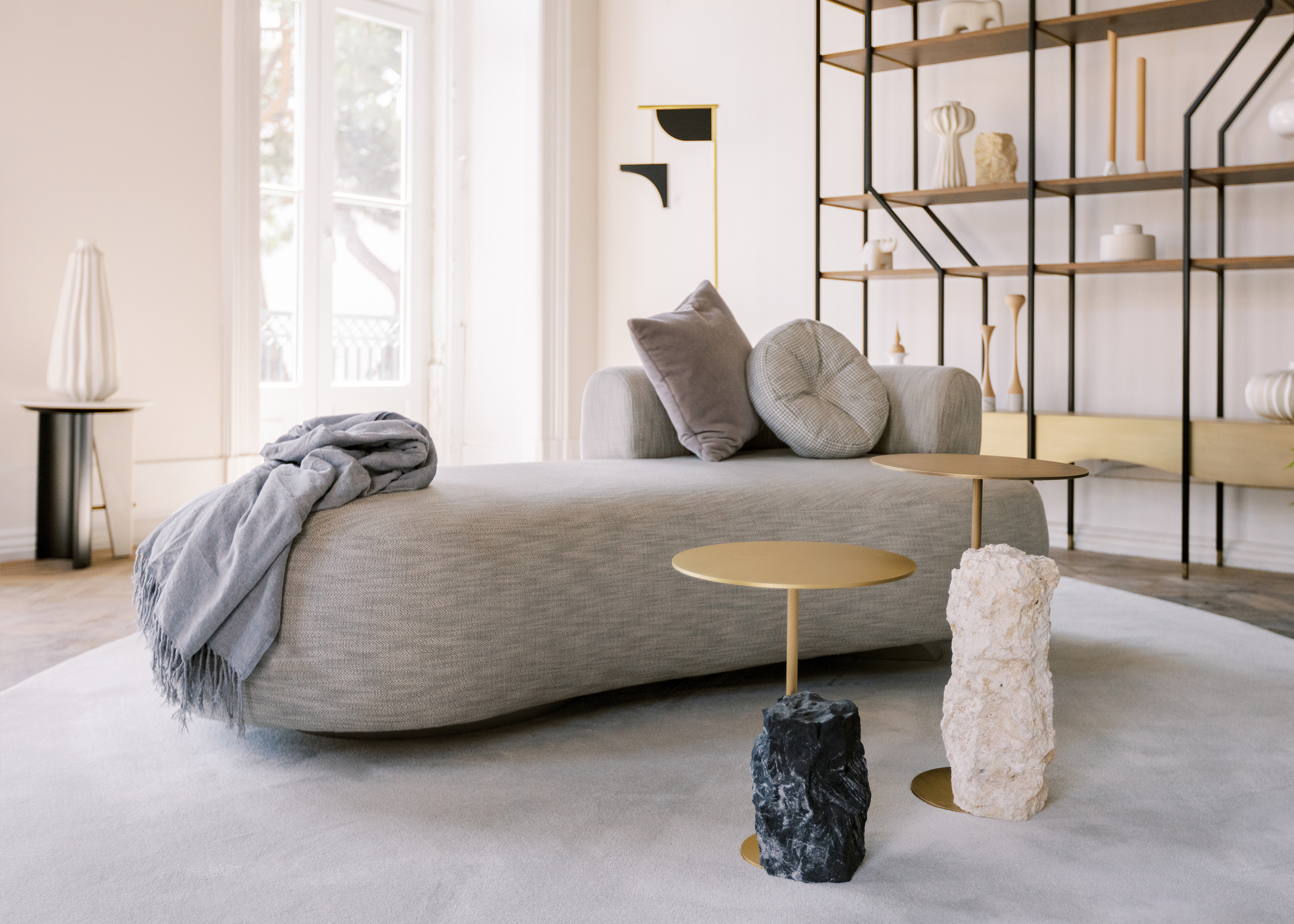 As part of its bespoke design culture, the brand is very much invested in providing superior customer service. "Designing a customer experience is like creating a continuous event that establishes a strong dialogue between our brand and the customer, by placing [them] emotionally in the process, long before any object interaction takes place," Rute Martins, creative director at Greenapple. From planning, design, execution and installation, Greenapple clients enjoy a full bespoke interior project that includes limitless interactions between designers and makers. "First, we are all ears, as our customers drop hints about their dream homes and projects, we pick them up and go straight to the drawing board. Then we are all minds, brainstorming ideas back and forth between customer, designers, master carpenters, upholsters and stonemasons. Initial drawings are produced along with visual and tactile mood boards that can be shipped anywhere in the world. At some point we invite our clients to pay us a visit and witness at our production centre unit their unique creation taking place. Skilled and talented hands at work, that are essential to deliver that bespoke expertise (and personality) to every detail of their finished piece," explains Rebola.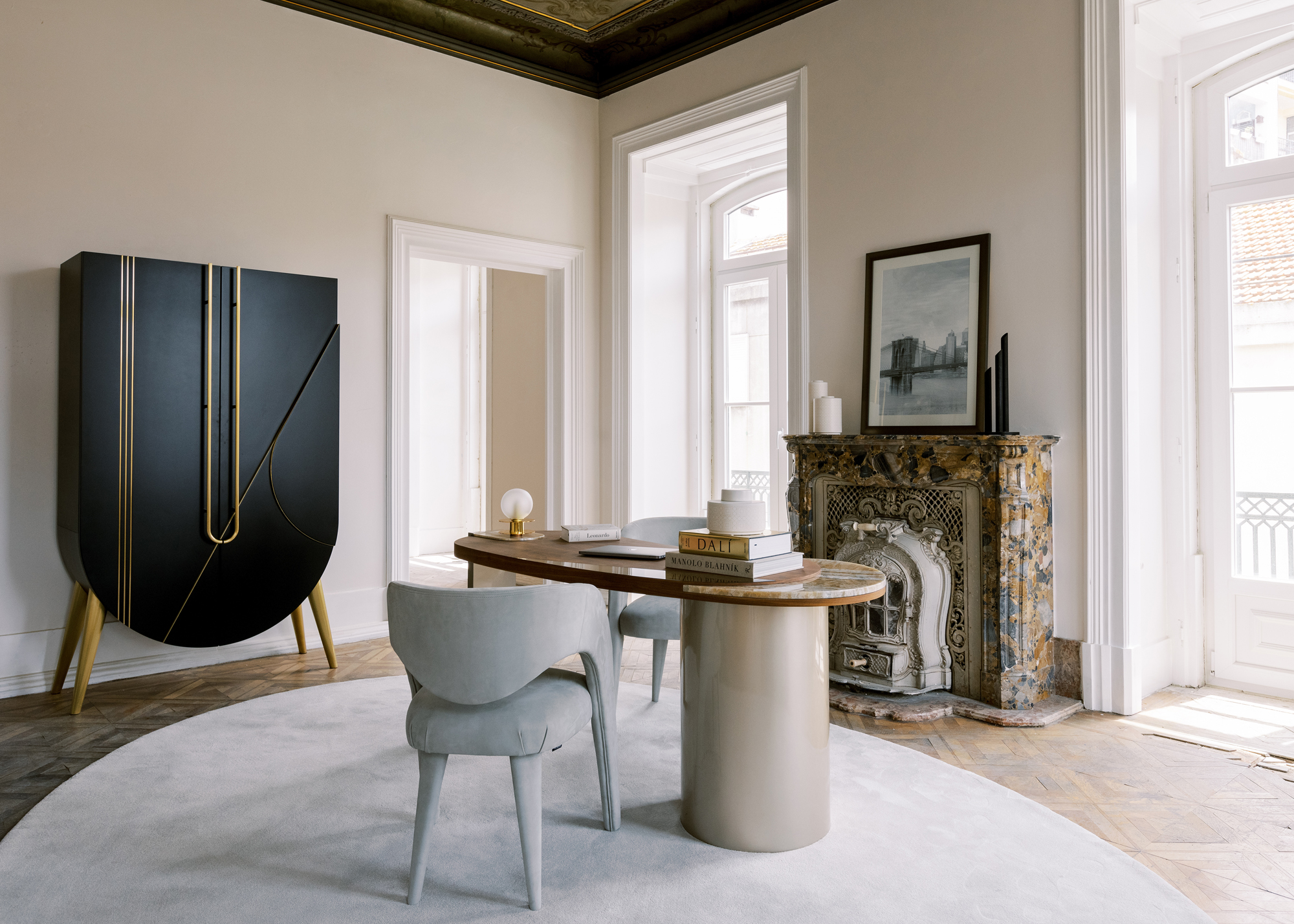 Environmental responsibility is also a priority for Greenapple. "By improving all stages of design, optimizing all production processes and working environment, we are fully committed in becoming more and more environmentally responsible as possible," explains Rebola. Among the measures applied everyday by the brand in becoming more eco-friendly are the following:
Reducing the energy consumption on each product or project life cycle;

Sourcing local materials and ensuring ethical manufacture, both by Greenapple and its partners;

Upcycling noble materials and granting them with a new life in your living space; and

Removing all hazardous substances from the work environment, namely material finishings that so often obscure the true tactile and visual origin of the material.
When it comes to hero designs, the brand considers its Bongó bar cabinet as the most significant product its worked on. "Firstly because of its exclusive materials and innovative applications (light weight Sahara Noir marble doors) and also because it is a clear example of a smart furniture product that keeps on being updated and perfected. Its special state of the art sliding door mechanism, tailored specifically for holding its beautiful Sahara Noir marble doors, can be either automatically open when movement or touch is detected, or with an optional wireless remote control," explains Rebola.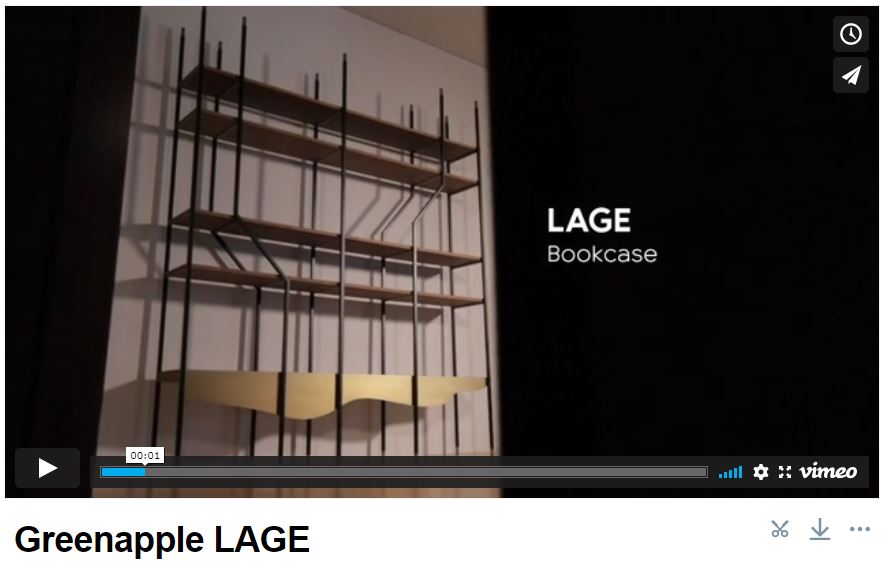 Greenapple regularly launches a new collection of products every year. "Seasonally, we present unique collections with a variety of product typologies. We welcome you to explore our collections: Perfect Raw and The Grand collections," explains Rebola.
For the next 5 years the brand will continue to develop its IoT technology integration on consumer goods. "This strategy involves solidifying our position in the bespoke high-end furniture and interior design luxury market, in which the savoir-faire of ancient Portuguese craftsmanship goes hand-in-hand with a restless tendency to innovate using cutting-edge technology and design thinking. This synergy results in a luxurious, innovative and environmentally sustainable end product. The next step is to add even more value by enhancing the end product with a unique sensory experience, thus turning it into the hero or protagonist," explains Rebola.
Source Greenapple in the StyleRow Marketplace. To find out more, visit their website.