The brainchild of founder and brand director Jamie Adler, Circa Wallcovering specializes in beautifully designed, statement-making wallcoverings. Each distinct creation draws in ones eye with its compelling visual texture. The daughter of famed interior designer Phyllis Morris, creativity runs in the family. Jamie grew up in Beverly Hills surrounded by her mother's celebrity clientele and over the top houses. It's no surprise that she has always subscribed to the "More is More" approach to decor.
Also drawing influence from California's imaginative culture, in creating and curating Circa's collection of high style designs, Adler's motto is "if the spaces are the sets we live our lives in, walls are our most important backdrops, and they should say something…Bold designs for today's most stylish spaces." 
Staying true to her family's philosophy of local production and made-to-order, all printing is done in Los Angeles and is sold by the yard. Custom colorations are available upon request. "Each and every order is handheld from the time of inquiry to the arrival at your door. We understand the importance of quality control, color matching, and delivery times and take pride in our finished product and feel honored knowing our patterns are becoming part of special spaces," says Adler.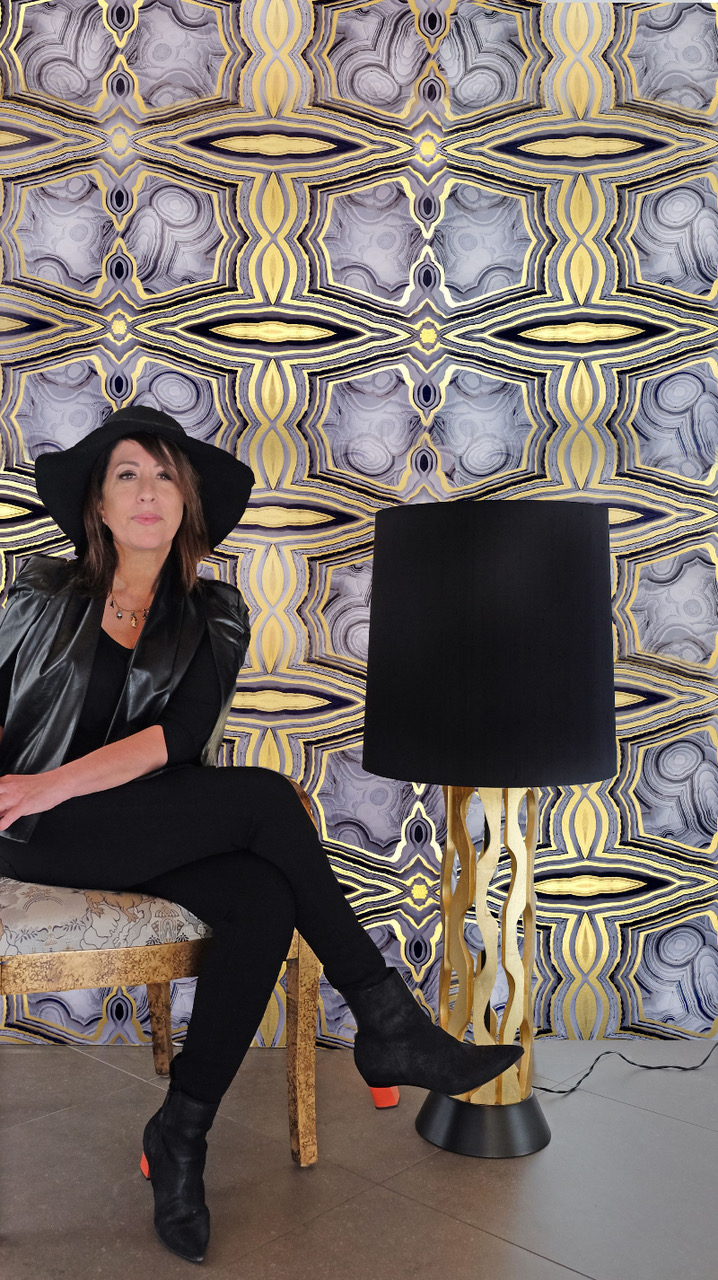 While immersed in the L.A. Design culture, Circa pulls references from the past and the undiscovered. Metallic, colorful and large-scaled designs are continuously being added to its dynamic collection. The allure of Circa Wallcovering is seen in private residences, hotels, specialty restaurants, retail boutiques and beyond. "As every order is printed individually, we can control color, scale, and the size of panels to meet [a client's] specifications. We are always happy to work through the CFA process as many times as necessary to make sure everything is just the way [it was] envision[ed]," says Adler.
From patterns illuminating nature's beauty to Hollywood glam, Circa's current collection includes eye-catching designs by jewelry designer, Kimberly McDonald, featuring dramatic marbles and agate on rich metallic grounds as well as brilliant patterns by Adler herself showcasing over-scaled butterflies, pop art graphics, photo-realistic roses and new metallic botanicals.
Also of note is the SuperStar!, which was introduced in the 1960s by Morris. "The enigmatic face was created by Los Angeles artist Robert Pritchard who was uniquely talented for his depiction of the female form. His work was exclusively exhibited by Ms. Morris during the '60s and '70s and today SuperStar! retains its timeless appeal with its bold graphic imagery which makes a dramatic statement wherever it is used—from residential to hospitality to retail settings," as described by the brand.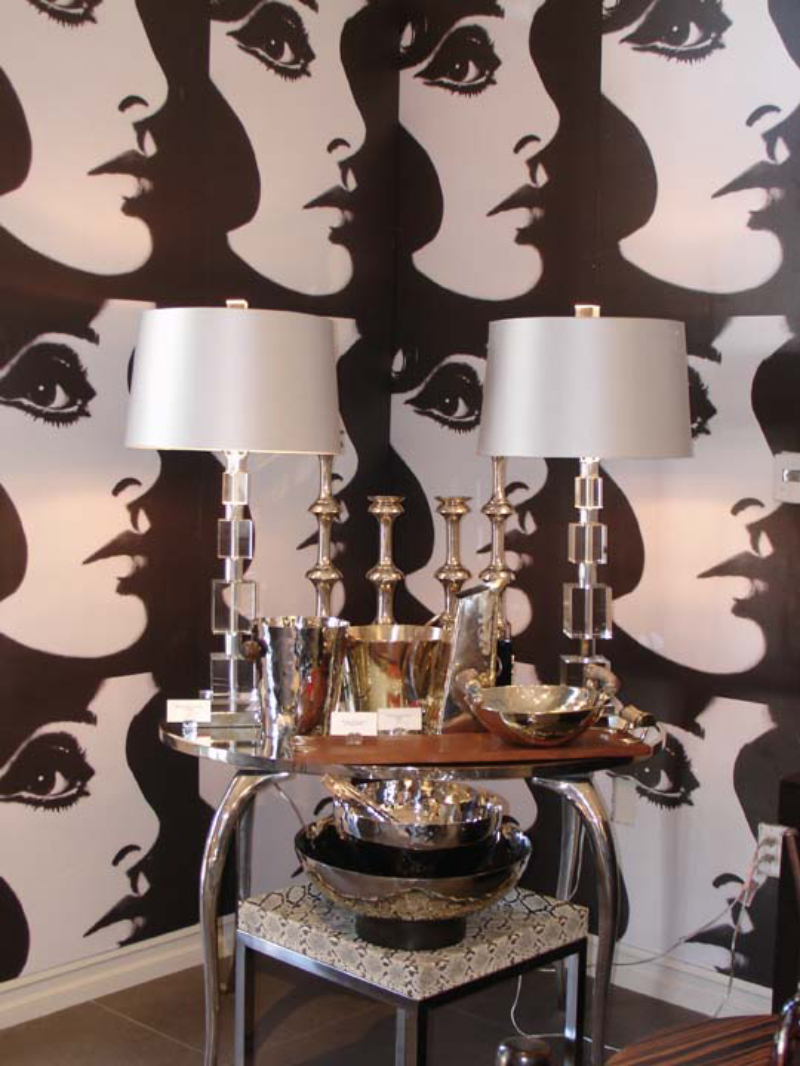 Every 6 months Circa brings in and take out new patterns, which can be seen via press, Instagram and here on StyleRow. Circa's designs are crafted with the highest quality materials and printed utilizing a zero VOC UV process with non-toxic inks.
Source Circa Wallcoverings in the StyleRow Marketplace. To find out more, visit their website.