Blurring the line between art and design, Portugal-based design company Dooq combines delicate craftsmanship with creativity in producing distinct pieces with an "uncensored aesthetic." Inspired by the unexpected meeting of opposites, Dooq celebrates the luxury of living through its conceptual approach to design which serves to stimulate the senses. "Dooq creates luxury design pieces where opposites meet in balance, beautifully produced by experienced craftsman," explains the brand. Pieces such as the Dooq Stick & Stone Center Table skillfully mix materials—a hard and raw travertine with a soft and warm oak—to create "a visual dichotomy that projects perfect balance."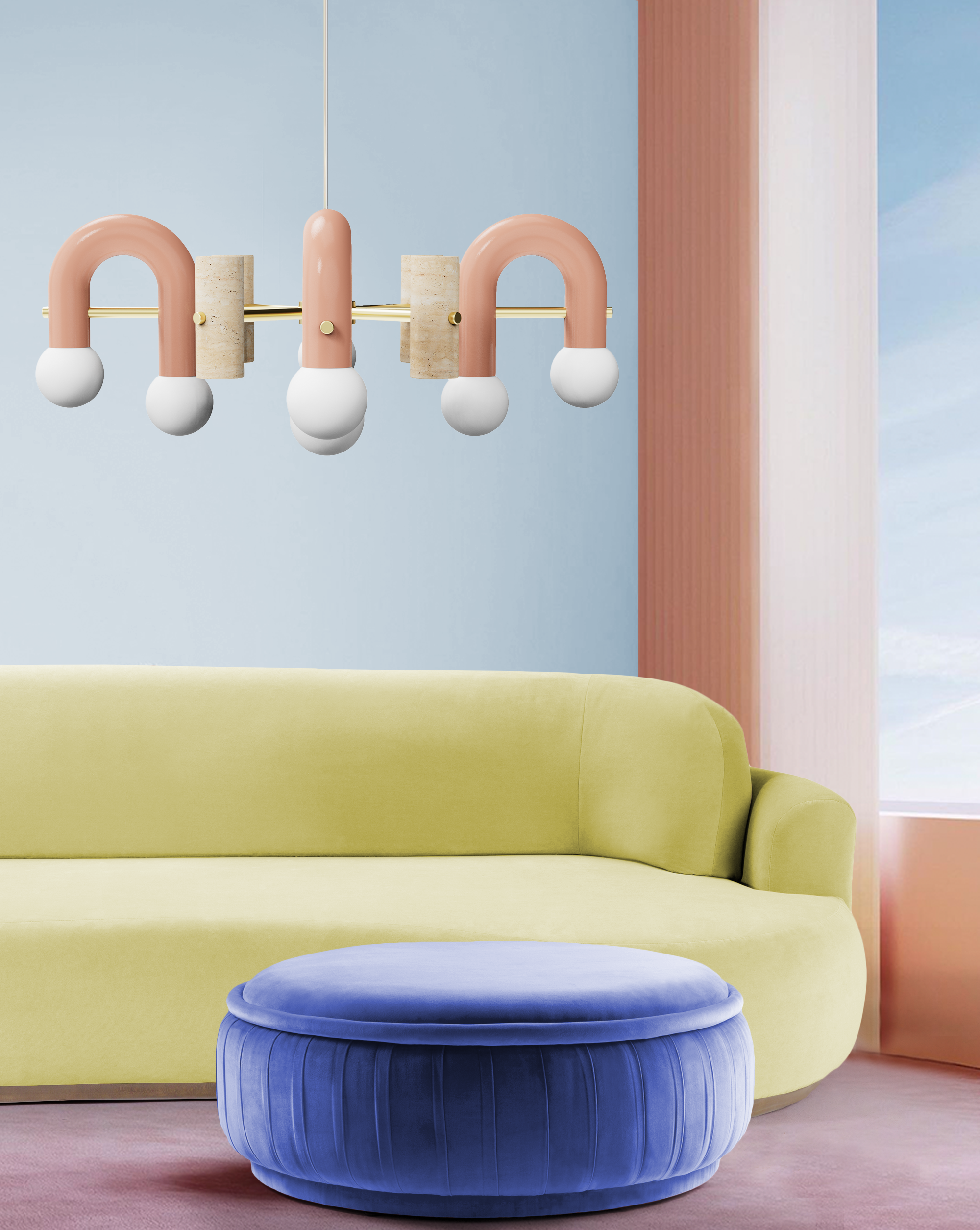 All strongly rooted in Portuguese craftsmanship, Dooq is part of the Mambo Factory family of innovative brands which also includes Mambo Unlimited Ideas furniture, Utu lighting and Theia wall tiles. The multidimensional offerings in furniture and upholstery, lighting and ceramic tiles are all designed and handmade in Portugal for the architecture and interior design markets. 
Embracing the many facets and long tradition of Portuguese craftsmanship, the Mambo family of brands push boundaries through innovation and creativity. "What makes our approach unique is that we incorporate the craftsmanship knowledge in our design process while designing creative shapes that challenge to our craftsmen. The production is closely followed by the design team, evaluating every detail "in loco" and improving the design towards the perfection of each piece," explains the brand.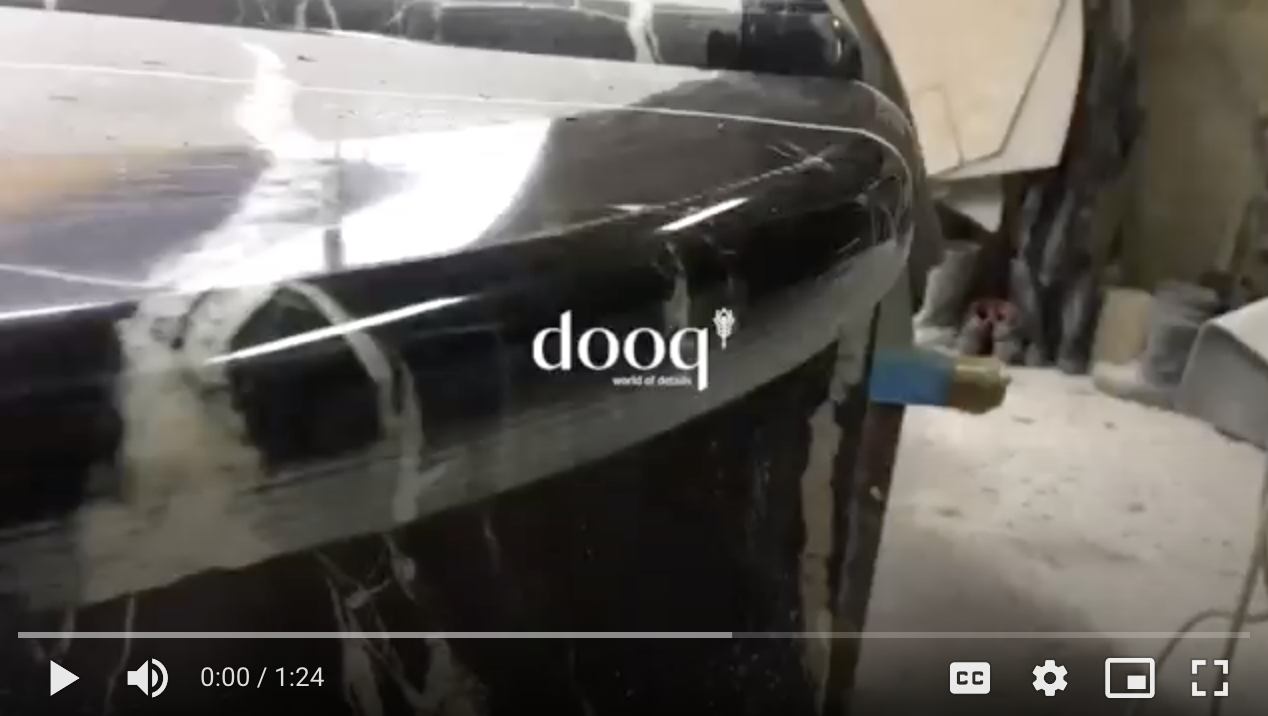 Also of paramount importance is the mindful selection of materials featured in the brands' collections. "Most of the natural marbles presented are sourced in Portugal for their rich and particular nature, while woods used are carefully sourced among the most beautiful and responsibly harvested, following and exceeding European standards. Metals used in our collections are compliant with best practices and, specially in the cases of copper and brass, are eternal materials that can be transformed over and over again," explains the brand.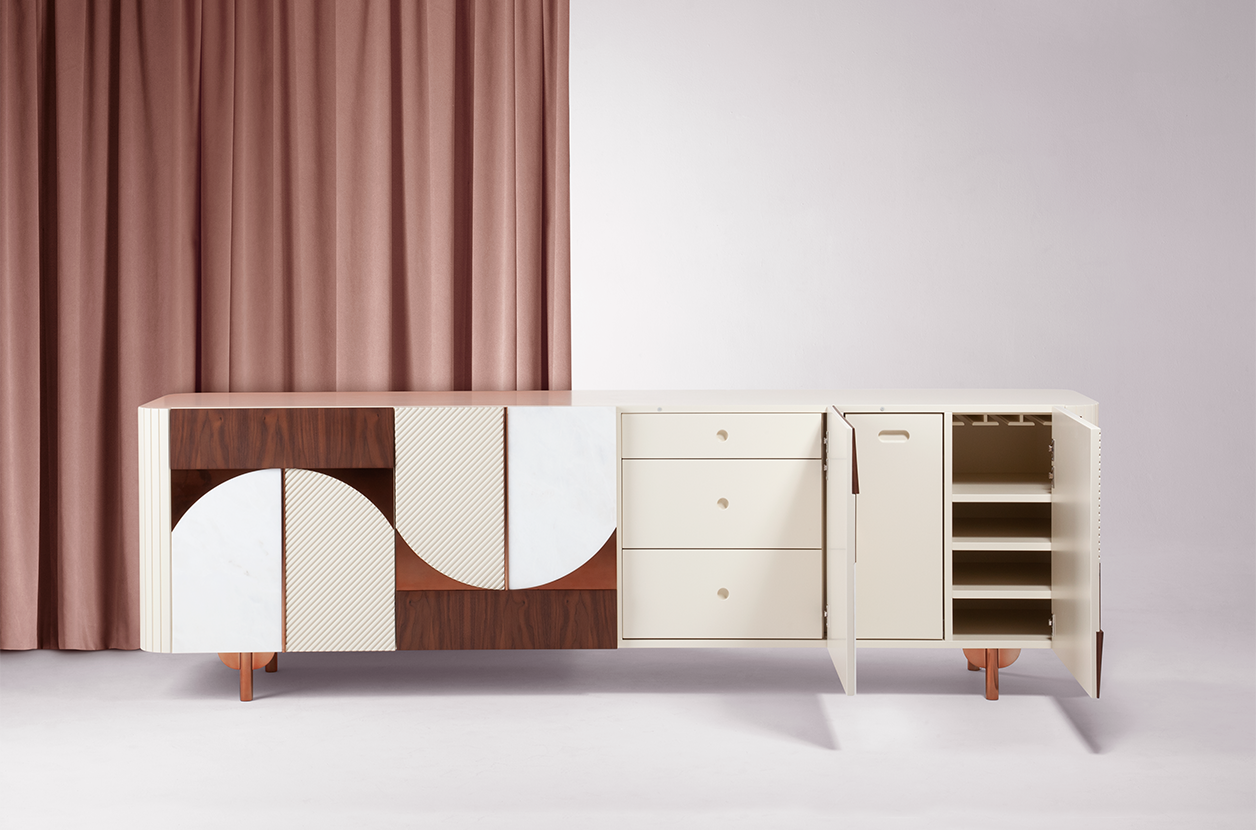 Mambo Unlimited Ideas offers a range of customizable furniture and upholstery as well as custom solutions dedicated to the contract (hospitality, restoration and workspaces) and retail segments. Also offering a high level of customization and creativity is the brand's Utu lighting line of luminaries. "Mambo Unlimited Ideas and Utu collections present original pieces where many different crafts and materials are creatively joined together in balance, for surprising, fresh and functional results," explains the brand. Rounding out its offerings is the Theia collection of sophisticated handmade wall tiles, made one by one with ancestral techniques. "Mambo Factory's brands are distinguished by their strong sense of balance, while presenting innovative materials, color and texture combinations. Our group has been known for its boldness presenting unexpected design proposals where unusual materials find themselves combined and daring color proposals that set new trends," explains the brand.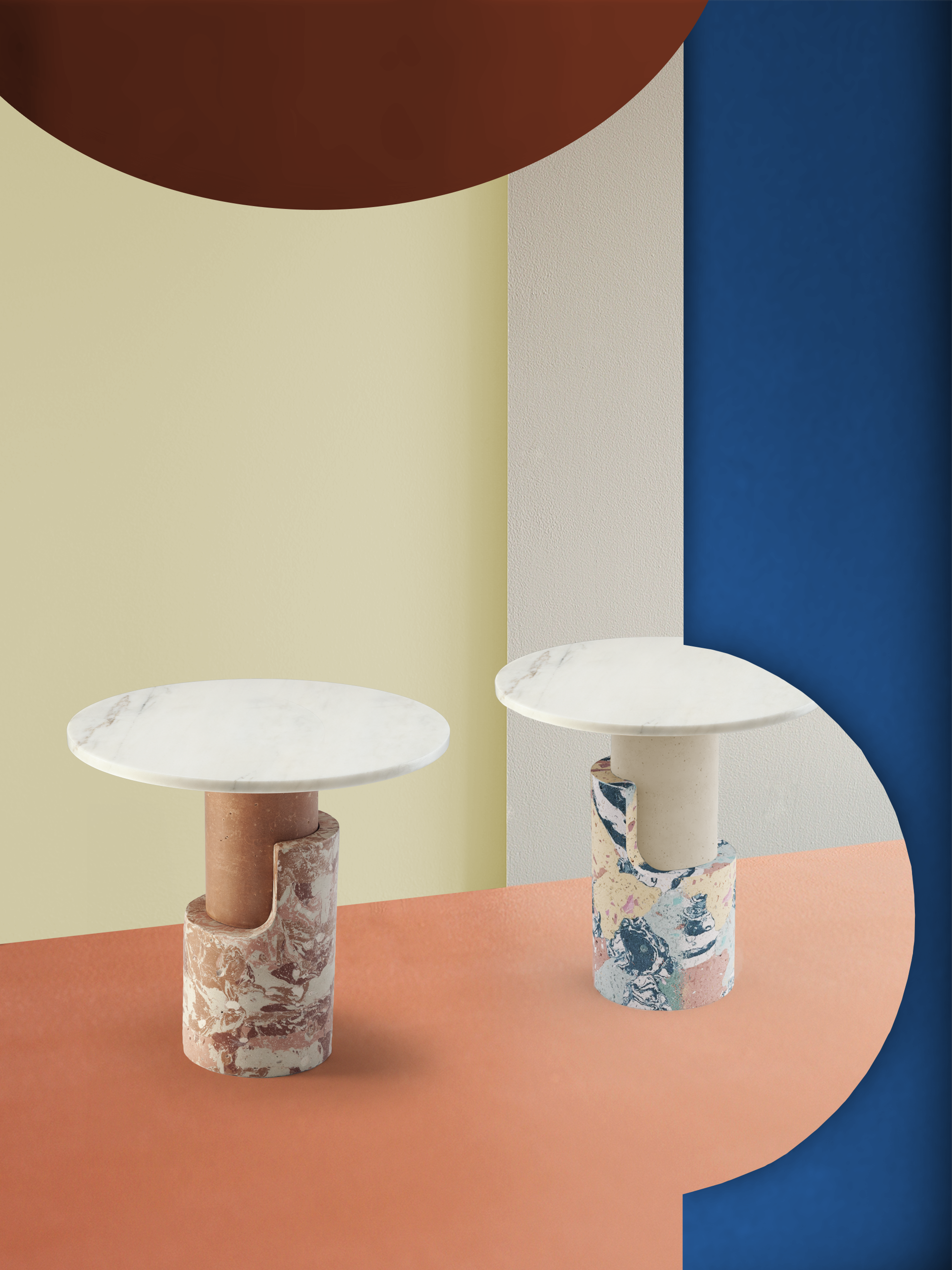 Launching new pieces for all four brands once or twice a year, the team stays in constant research of new materials, shapes and ideas. "At monthly brainstorms our designers share their research and discoveries, contributing to a vivid, ebullient creative state of mind," shares the brand.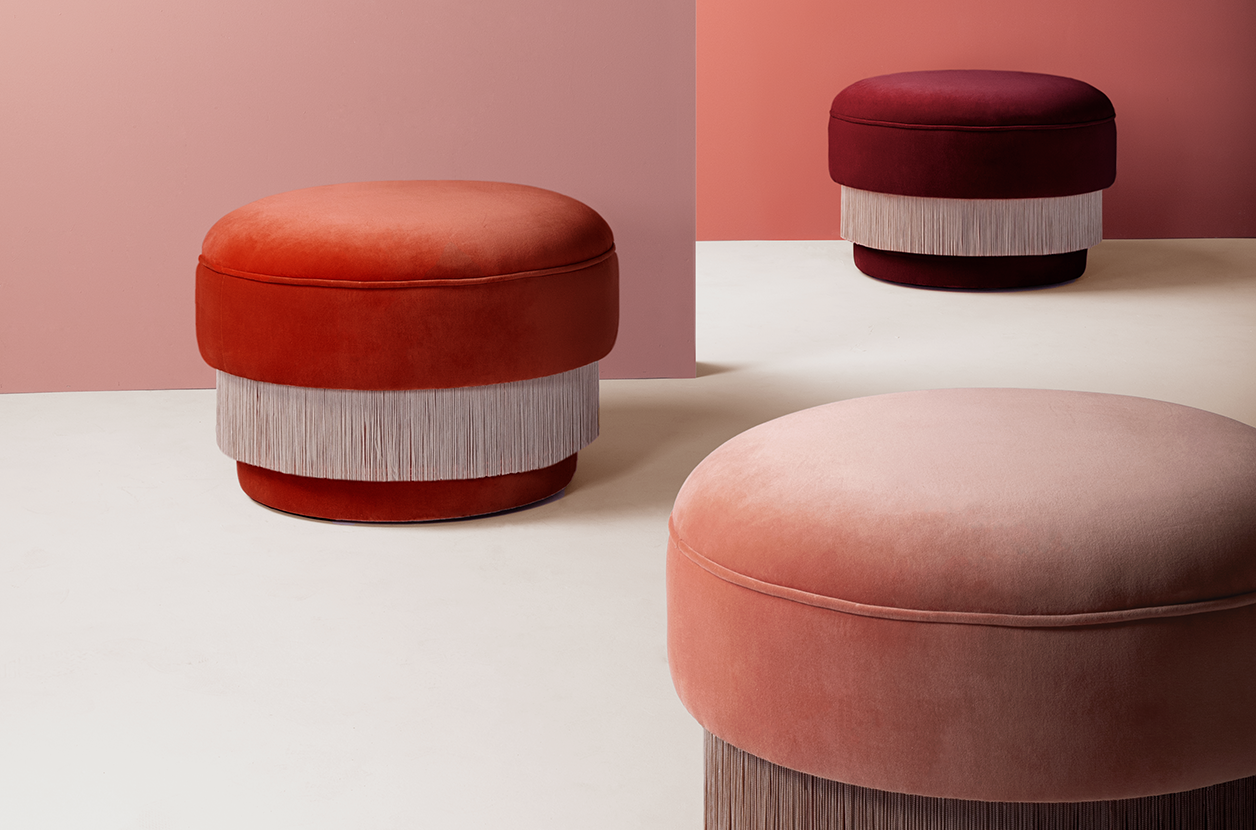 The elegant balance of different styles combined with the versatility of the brands' offerings allows for the adaptation of its products to meet a specific project's needs, while allowing for use in different projects and concepts with unique results.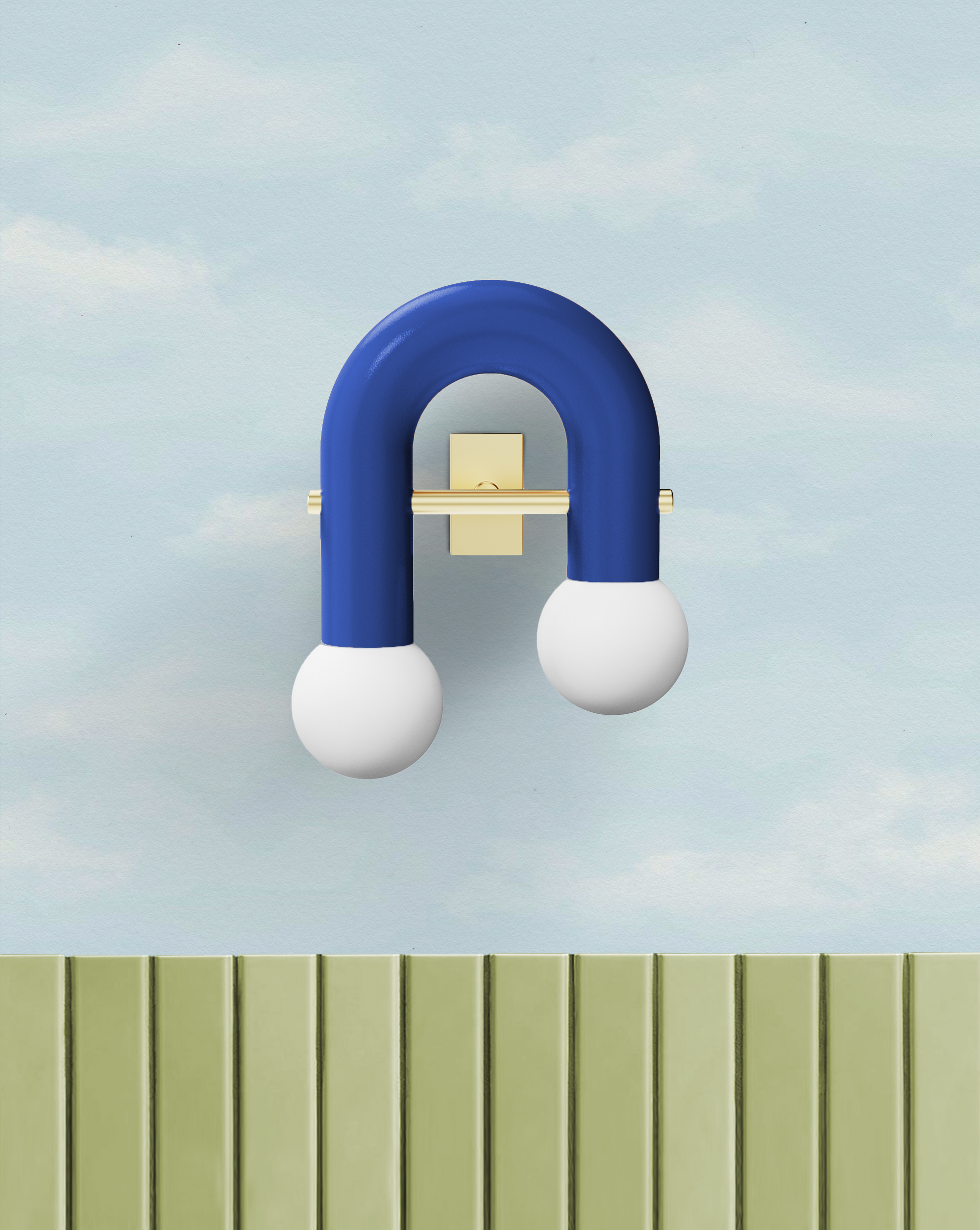 Source Dooq, Mambo Unlimited Ideas furniture, Utu lighting and Theia in the StyleRow Marketplace. To find out more, visit their website.