Since its inception in 1984, the German-based Schotten & Hansen's guiding principles comprise a deep respect for nature, a fascination with wood as a material and a dedication to innovation in producing authentic products. "Schotten & Hansen has a deep rooted commitment to create incomparable products of distinction. That contribution to quality of life is a critical part of our mission: we are a business that aims to help build a better society. We want to make products that make a difference and quite simply, products that make sense," explains the brand on its website.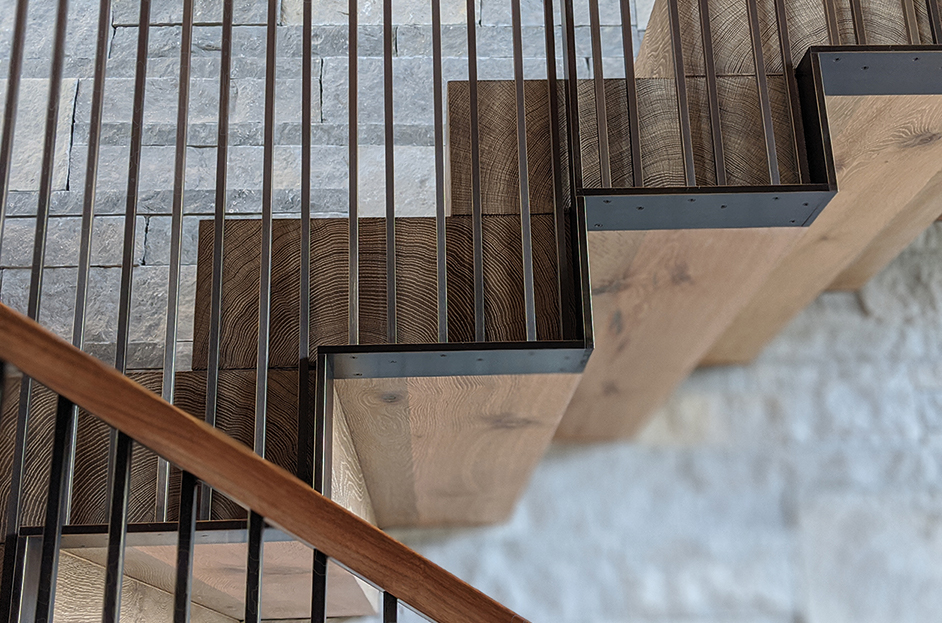 Combining traditional German woodworking techniques with modern technology, Schotten & Hansen creates products for healthy living, tailored to its customer's wishes. Manufactured to the highest possible standards with great care and special finishing, Schotten & Hansen products are crafted to last for generations. "Just like the trees we transform, we aim to harness and channel as much positive energy as possible into everything we do by applying our processing methods with passion and expertise. Only then can we realize 100 percent of the potential in all our activities," explains the brand on its website.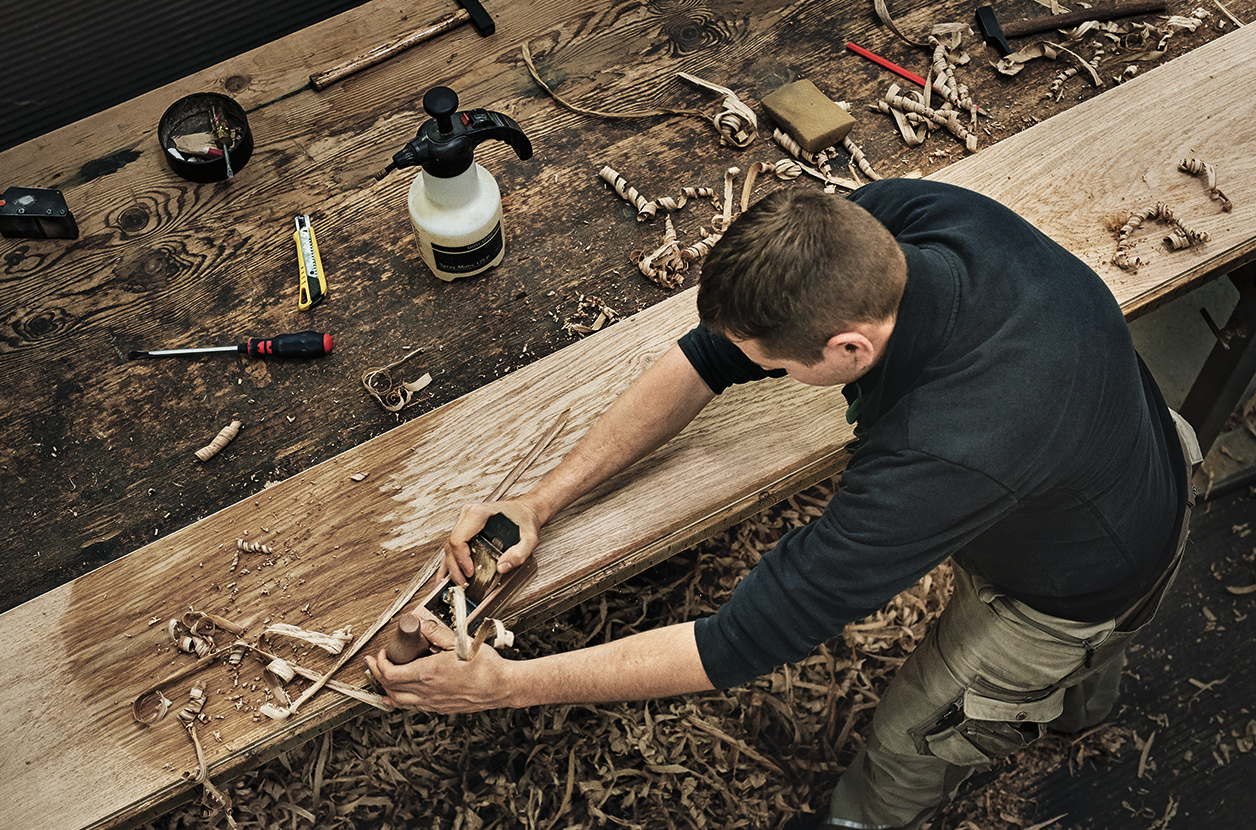 Developing and manufacturing work in timber for "every conceivable interior application," ranging from private homes and hotels to public buildings and the yacht-building industry, the brand's main material is wood from Europe harvested according to sustainable forestry. "Wood is both our metier and ideology. When we refine it into floorboards and interior design elements, we are aware that it is a gift of nature requiring careful handling and gentle treatment. Just as nature urges all living things to the full flowering of their potential, so we too strive to improve our products in harmony with the bigger picture and the greater good," explains the brand on its website. Available in a broad range of colors, the brand's offers surface-finished solutions, handcrafted wooden flooring, care products and services. "Each item is finished by hand: it is hand planed, brushed, smoked and colored by our master craftsmen before being assessed by the most exacting equipment of all…the human eye. All the materials we use to finish and care for our products are developed, produced and tested by us, refining and preserving the inherent beauty of the natural wood we use," explains the brand on its website.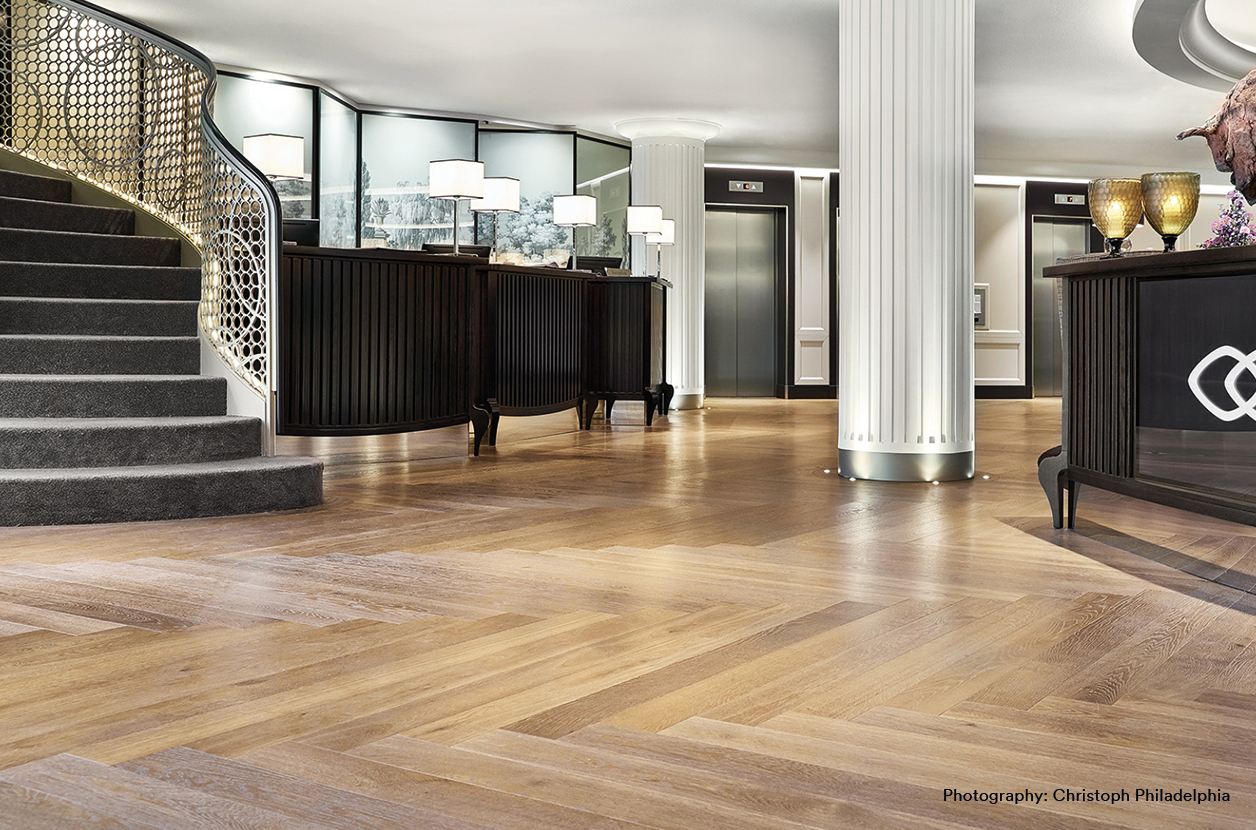 Among the many reasons for the brand's success is the quality and depth of its wood surface, which can easily be renewed without sanding and is not susceptible to changes in climate, and exceptional customer service. Making each product to order per customer preferences for the wood, color, character, texture and the finish along with accommodating any construction requirements for substrate materials, the brand can accomplish just about any project.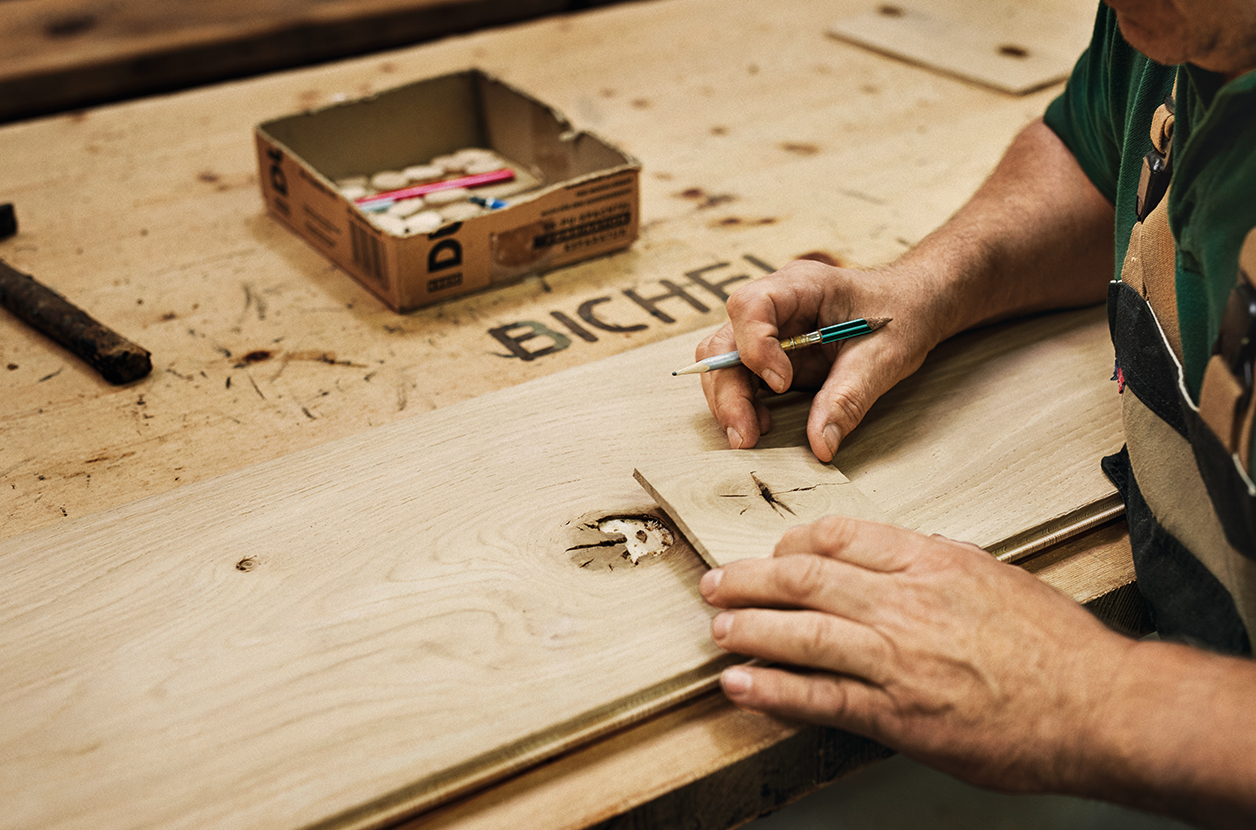 Schotten & Hansen's emphasis on producing products that help create a healthy environment adds even more to its allure. "We consider human health to be a valuable good. That's why we work with natural materials, the kind you come into contact with every day in body care products or in the foods you eat. Our products appeal to all of your senses, providing open, breathing surfaces that help you create attractive and healthy indoor spaces. There's no place for solvent-based paints or glues in our floorboards, parquet flooring, doors, and panels," explains the brand on its website.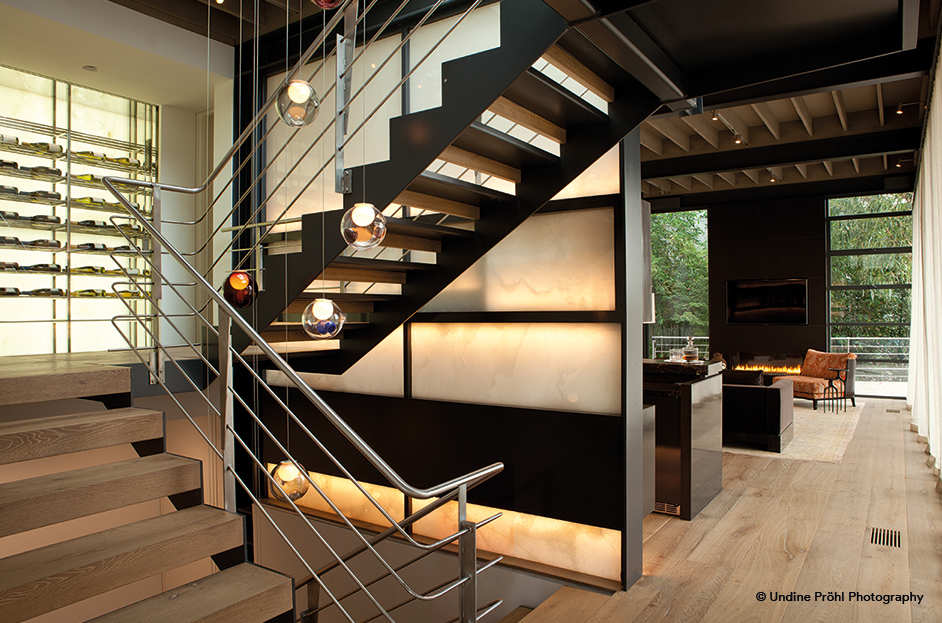 Schotten & Hansen works in close collaboration with an international network of architects, designers, craftsmen and suppliers. The brand is very much accustomed to satisfying high demands and specific requirements in both quality and aesthetics—and supports its customers throughout the entire process as well as after purchase.
Source Schotten & Hansen in the StyleRow Marketplace. To find out more, visit their website.