Jeff Cohn's devotion for his family's esteemed third-generation artisan company, Decorative Crafts, runs deep. Founded in 1928 by his grandfather, Milton Cohn who began by wholesale selling imports from Italy—small leather goods, ceramics and wood. The business caught on quickly, and it didn't take long before Cohn expanded his offerings and gained an exceptional reputation as the go-to source for fine Italian designer furniture and lighting. Milton's son Richard joined the company in the 50s, helping to manage the continued growth and eventually taking the reigns upon Milton's retirement. Under Richard's tutelage, the company continued to expand its product lines to include a selection from the Orient as well as grow its focus on increasing its designer clientele. Richard recently passed the torch to his son Jeff, who helms Decorative Crafts as president, where he's leading the company into the future with the next generation in mind as it nears its Centurion anniversary.

The business remains as committed to Milton's high standards of exemplary quality, design and customer service as the day it began. Decorative Crafts employees have all been there for years, with many celebrating 30+ years with the company. 
Relying on the finest materials, the brand's valued visionary designers and master craftsman create distinctive products designed for today's lifestyle. With a wide range and ever expanding inventory of personally selected pieces, Decorative Crafts is synonymous with exquisite, hand-crafted lighting (table and floor lamps; sconces, ceiling lights and chandeliers), mirrors (in a wide array of shapes and sizes) and hand-carved designer Italian furniture (chairs and benches; chests and cabinets; consoles and tables).  "We had always been known for our classic pieces but now we have expanded to include a whole contemporary section with gorgeous one-of-a-kind pieces," says Jeff.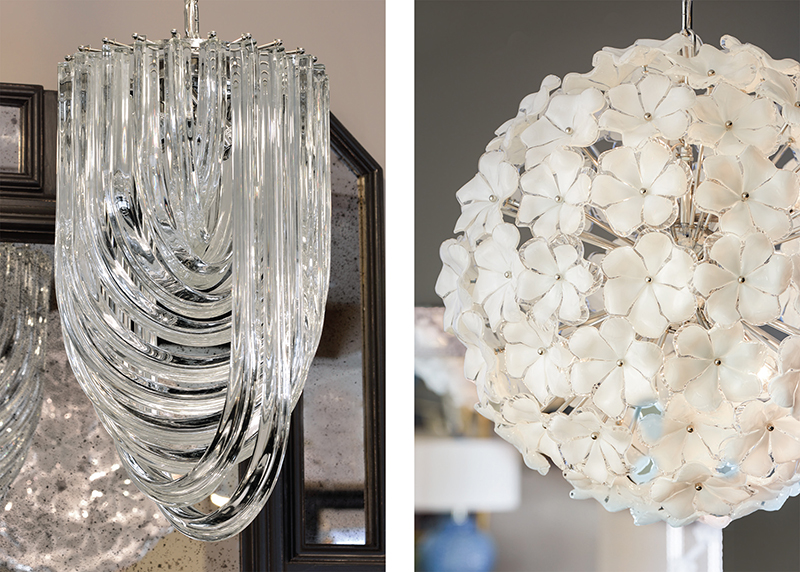 As a trusted family company, Decorative Crafts deals with like-minded family businesses, many of whom they have worked alongside for decades. "We value our long term trusted suppliers and hope they feel the same way about us," says Jeff. "Many such businesses are hundreds of years old and have had the same generational passing down of skills, camaraderie and knowledge. We know their quality and dependability, and are confident dealing with them," says Jeff. Sourcing from all over Italy, "we look forward to visiting our long term suppliers, many of whom remember my grandfather and father and always send their regards to him," says Jeff.
Relying upon old-world techniques to create modern day marvels, skilled artisans craft each piece of furniture and lighting by hand, producing beautiful results. Accent pieces to grand statement-makers, the level of detail in each design is distinct and impressive. With majority of its offerings hand crafted in Italy, the brand is especially known for its hand-carved furniture and Venetian glass chandeliers, mirrors, sconces and lamps, all beautifully detailed and the very highest quality.
"Our glass pieces are made by the finest maestros in Murano, using the same tools and skills from hundreds of years ago. They train as apprentices for many years before they are trusted to make a piece and it is fascinating to watch them in action," says Jeff.  In a similar regard "our wood pieces are made in the north of Italy. Furniture carvers also train for many years, as well, before they are given the task of creating a beautiful piece of furniture. We love to watch the process of creating a hand carved wooden piece, first the design is sketched, then it is made in wax, then in clay and finally it is carved in wood," explains Jeff. The brand's line of Venetian mirrors are also made in Murano with hand-blown Venetian glass.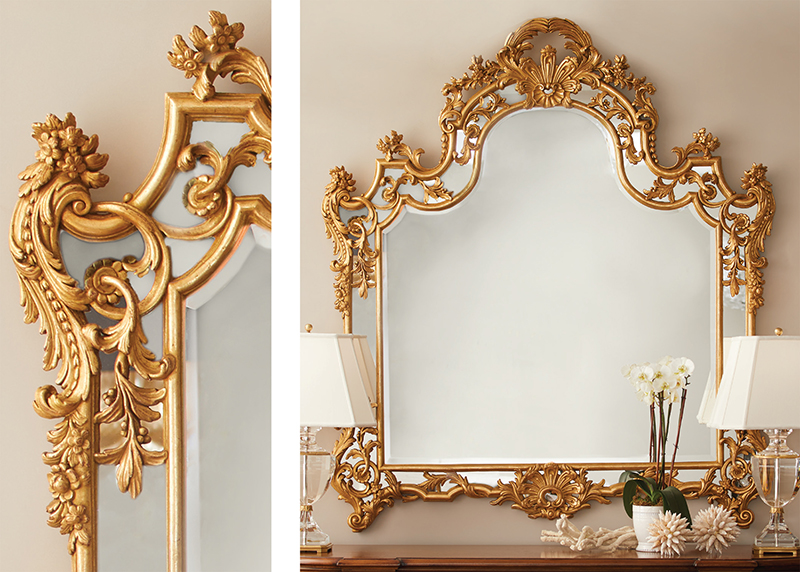 Taking exceptional care of its customers is of the utmost importance to Decorative Crafts. The industry brand leader is a trusted source for the world's top interior designers and their discerning clients. "We have the very best reputation for the highest quality, outstanding design and wonderful customer service. One designer from one of the most well known design firms told me very kindly that 'DC is my go to source for great design, quality and customer service. I never have a problem, you make it easy for me!,'" shares Jeff. From high-end residential to luxury hospitality projects, pieces are fully customizable to accommodate the need of any project.
Throughout its almost ten decades in business, Decorative Crafts has never sold to big retailers. The brand displays its ever changing array of arrivals in its large luxury showroom in Greenwich, Connecticut as well as at showrooms across the country and via catalog. Focusing on assortment and quality of the product, with 90% + of Decorative Crafts business to the trade, designers have come to rely on the brand to provide them with the finest quality available to suit their client's tastes.
As Decorative Crafts continues to move forward with an eye towards the future, Jeff and his team look forward to getting back to Italy (as they typically do throughout the year) to source new pieces and lines—the brand is constantly releasing new items. Growing its line of Venetian glass pieces and expanding its contemporary collections are a focus for 2021. "We like the fact we have something for both classic and contemporary customers and those that like a little of both," says Jeff. The brand's newly redesigned, easy to navigate website and Instagram account features its latest and newest pieces as they arrive. All in-stock items are available for rush shipping with no additional charge.
Source Decorative Crafts in the StyleRow Marketplace. To find out more, visit their website.