Exhibiting in finer galleries and designer showrooms for the past two decades, gallerists, collectors, interior designers and architects alike know master artist Edward Lentsch for his bold vision in painting. Working in widely mixed media on canvas, Lentsch's refined surfaces and singular style have him in high demand with many of today's most distinguished collectors and designers. "I appreciate most the impact of the moment in painting, the magical place where sparks fly. This is the point where we experience the awesome potential of the Chi in painting. The Chinese describe Chi as a life force; it is through this intentional force of spirit combined with a moment in time that our soul emerges in the gesture itself," explains Lentsch.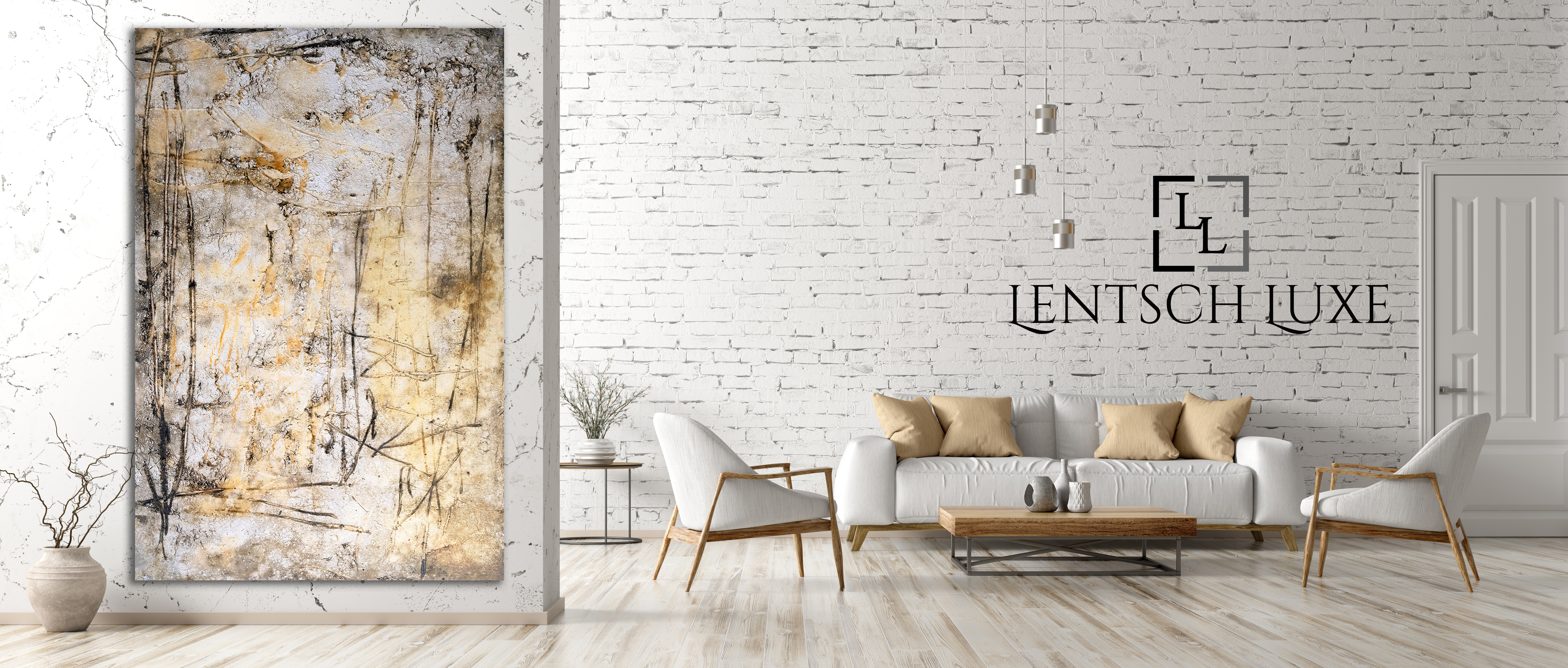 After years of being entrusted with complex commissions both residential and commercial, and turning the corner on fifty years as a painter, builder and "artrepreneur," Lentsch embarks on his most ambitious venture yet—creating a luxury lifestyle brand, Lentsch Luxe, based on his original paintings, style and philosophy to produce a progressive mix of design in luxury home décor and apparel.

With a vision that reimagines all possibilities, commissions and custom work is Lentsch Luxe's wheelhouse. "Our shop is fully equipped and self-contained to provide a broad range of production techniques efficient and cost-effective logistical support, shipping worldwide. Our team of professionals are detail oriented and fixated on exceeding your expectations," explains Lentsch. In addition to custom fine art styling by commission, Lentsch Luxe offers a large inventory of unique one-of-a-kind original paintings and sculpture.

We sat down for a one-on-one with Edward Lentsch to learn more… 
StyleRow: When and where did you start your early career?
Edward Lentsch: I started drawing at age 10 and by the time I was 12 I rode my bike to a small atelier to show my work to the instructor. A lady named Eliza Ellard to ask if I could get painting lessons. She laughed at first saying, "This is an adult painting class…" I was persistent and she agreed to look at my work. What was to follow was my first sponsor and mentorship. I had a single mother, and we were very poor, so they not only paid for all my materials but brought me to my first art fairs where I sold my work. By age sixteen I was producing and selling work with my first studio in my mother's basement. The first car we owned I bought with money from my drawing and painting sales.
StyleRow: What prompted you to start your own brand?
Lentsch: Many years ago there was a fork in the road: one road was a part of academia and the other entrepreneurial. I chose the road of the entrepreneur. One was about grants and the boilerplate resumes of other artists, the other was bootstrapping and self-reliance. I saw one as dependency and the other as autonomy. I chose autonomy.
StyleRow: Define your brand—the aesthetic, the mission.
Lentsch: My mission is about redefining the role of the 21st century artist as the rainmakers who will change the world of humanitarianism through bold initiatives with a philanthropic component. My brand is about aesthetics that combine elegant mathematics with innovative applications of materials and processes.
StyleRow: How has your early work differed from current?
Lentsch: There has always been a common thread in my work relating to an energy of intention. The work is manifested from techniques that exploit materials in a way that leverages intuitive processes for outcomes that push the boundaries of traditional approaches to painting, textiles and design.
StyleRow: What are your design influences?
Lentsch: Armani Casa was a game changer for me. When I saw this icon of style follow suit with Ralph Lauren to expand beyond haute couture toward a lifestyle brand, it was like a lightbulb. I saw my singular style as having many more applications beyond the traditional approach to the "art object."
StyleRow: How do you work with the design trade? Custom commissions?
Lentsch: I have been working with the trade for almost forty years. Commissions are my wheelhouse. I've done everything from residential turnkey homes to large commercial and hospitality work.
StyleRow: What do you want designers to know about your brand?
Lentsch: My credo is to exceed my clients' expectations by always doing more than what's required of me. I approach every job, large or small, with the same enthusiasm and commitment to excellence. It's my job to deliver the "wow factor" in everything I do.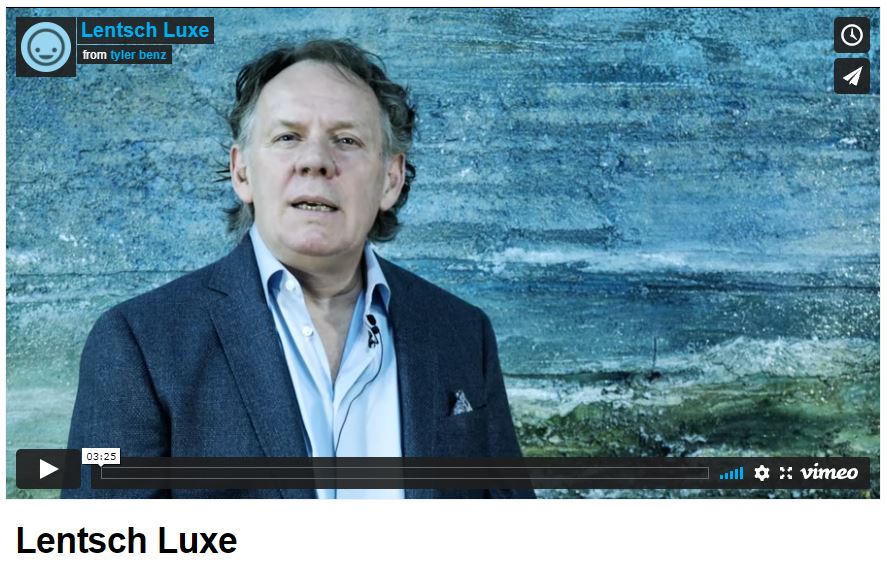 In addition to his work as a master artist, Lentsch is the founder of the Artist Giving Pledge Movement, his personal initiative to fund humanitarian response organizations worldwide through art donations. To date, Lentsch's donations have raised more than $400,000. Organizations include: William Shatner's Hollywood Charity Auction, Giving Back Fund, Big Brothers and Sisters of America, American Cancer Society, Perspectives, Courtney's House, Bridging, Greater Minneapolis Crisis Center Nursery, Hess Center for Science and Medicine Mount Sinai NYC, Minneapolis Heart Foundation, DINFFA, MOCA, Minneapolis Institute of Arts.
Source Lentsch Luxe in the StyleRow Marketplace. To find out more, visit the brand's website.