As a fourth-generation family business, Lutyens Furniture & Lighting has been offering world-class custom manufacturing for 32 years. Candia Lutyens and her late husband, architect Paul Peterson, founded the company to honor and promote the work of Candia's grandfather, Sir Edwin Lutyens (1869-1944). An architect and prolific builder of houses, public buildings, and war memorials in New Delhi, Sir Edwin set an extraordinary legacy of design and vision upon which they were able to build.
The Lutyens Furniture & Lighting collection embraces the mission of three generations of the Lutyens family: Sir Edwin himself, whose work is the basis for the majority of pieces; his son Robert, a talented architect, decorator and furniture designer in his own right; and Robert's daughter, Candia, now at the helm of the company who contributes new designs and adaptations of her own.
Candia and Paul started the company with the iconic Napoleon Chair, which remains as classically timeless as it was when Sir Edwin designed it for his own home in 1919. The couple followed the Napoleon Chair with a small portfolio of eight or nine key pieces. In the early 1990s, they added lighting to their collection and became a fully online brand.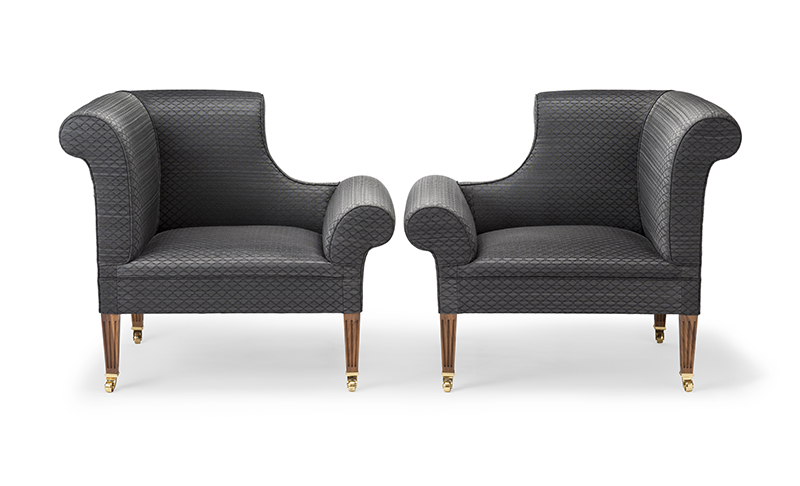 Today, Lutyens Furniture & Lighting offers nearly 100 different products, ranging from classic to contemporary styles. The family also continues to create new pieces from Sir Edwin's original drawings, from the designs of his son Robert and from an in-house design team. Candia also now works with her son, Robert Lutyens Peterson, who is the fourth generation of the Lutyens family to be involved in the business of furniture design.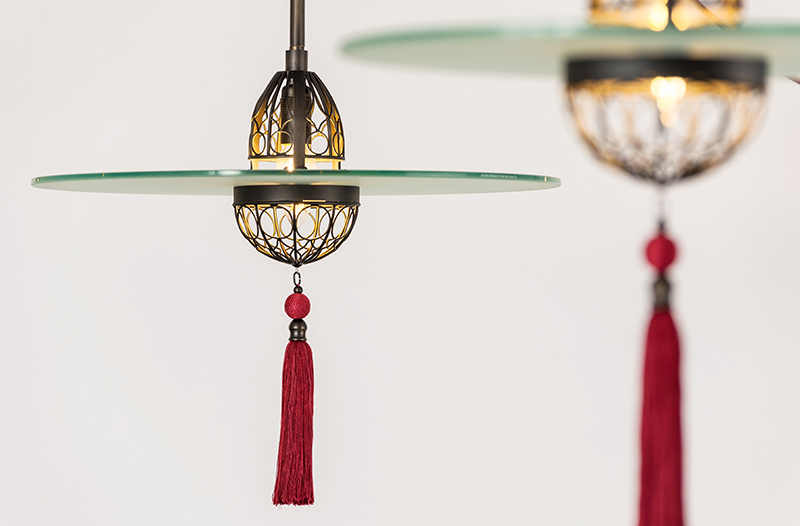 At the core of the company's ethos is the quality of design from conception and execution, and meticulous attention to detail. The design aesthetic must adhere to one that Sir Edwin would have approved of—whether or not the design is derived from one of his original drawings. The furniture line is predominantly made from timber in a wide range of species, and the company prefers to use sustainable timber when able. Other materials include Valchromat, acrylic, fabric, and leather.
All products are made in the U.K. by craftsmen who are leaders in their given trade. Lutyens Furniture & Lighting regularly inspect works in progress to ensure unmatched quality control. The resulting products—whether reproductions of Sir Edwin's designs, adaptations for modern times, or new designs—exemplify exacting standards. Originality is a must, leading to the company's look of timeless design.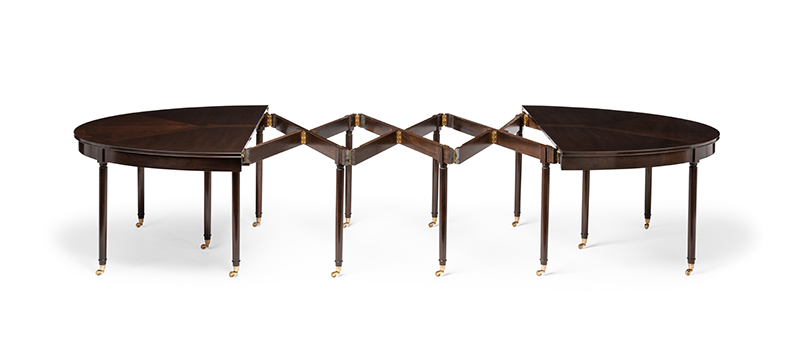 While Lutyens Furniture & Lighting specializes in fully bespoke and made-to-order pieces, it tends to release new pieces as they are commissioned. The company also adapts its collection by subtly modifying some of Sir Edwin's own designs, as well as those of Robert. Additionally, Lutyens Furniture & Lighting also has at its disposal an archive of Sir Edwin's original drawings for furniture, including several dozens of designs that have yet to be produced. They have also moved into both accessories and new materials.
View Lutyens Furniture & Lighting offerings in the StyleRow Marketplace. To find out more about Lutyens Furniture & Lighting, visit the website.