Born in 1959 in Sfax, Tunisia, Tom Dixon spent his early years in North Africa (Tunisia, Morocco, Egypt and Suez) before moving to Huddersfield in northern England. It was there at Holland Park Comprehensive school, while taking pottery classes, that he discovered the transformational nature of design. Although he was too young to take the life drawing classes, he would sneak in and sketch. This early education in learning proportion and balance still informs his work today. It also kicked off his initial obsession with materiality, manufacturing and form. Today, transforming materials into something more precious is Dixon's tour de force. 
Dixon attended Chelsea School of Art in 1979, but he left after six months following a motorcycle accident that left him with a broken leg. Not sure what to do next, he decided to join a band as a bass guitarist. The funk-disco group known as Funkapolitan went on to get a record deal and open for acts like Simple Minds, The Clash and Ziggy Marley. After a second accident that left him with a broken arm and unable to strum, Dixon spent two years in the nightclub business. Through music, and his exposure to different types of people in nightclubs, he learned the fundamentals of independence, creativity and commerce. 
His accidental foray into the world of design came in 1983 with a newfound passion for oxy-acetylene welding. He learned he could make tough metal structures pretty quickly using found objects. That year, he created more than 100 chairs. He quickly found a client base, and Dixon himself transformed from welder to craftsman to designer. In 1986, Dixon designed the now iconic S-Chair—which began, surprisingly, as a doodle of a chicken. The S-Chair went on to show at international exhibitions and soon gained the attention of Italian luxury furnishing manufacturers. The unusually sculptural seat took Dixon from self-production into the permanent collection of the Museum of Modern Art in New York. The S-Chair is molded in an industrial hard/soft foam on a steering-wheel inspired cast iron base. It is available in a bevy of colors, and in fabric or in leather.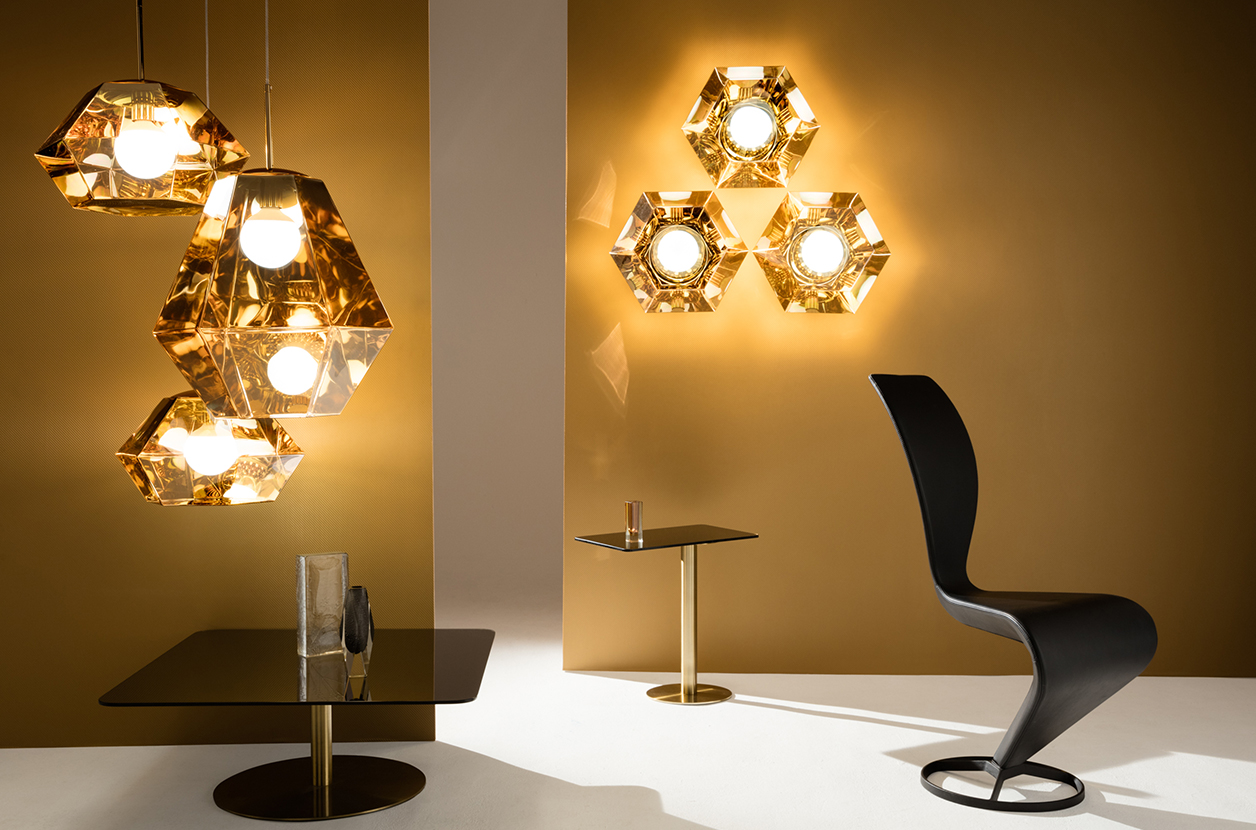 Dixon then took a stab at lighting with the Spiral Light in 1988. The coiled form was a way to play with lighting, making it active rather than static. His enduring passion for lighting objects has grown to include stunning works of art such as the Spring Pendant and the Cut Surface Light.
In 1998, Dixon landed a job as the Head of Design, then as Creative Director, at Habitat. He also worked as Creative Director at Artek. In 2002, Dixon founded his eponymous company in London and started production on a line of extruded plastic products, dubbed Fresh Fat. The collection was made from hot, fat polymer that was then manipulated and woven by hand into primitive shapes.
In a natural evolution from design to interior design, Dixon started the Design Research Studio in 2007, the design and innovations agency at the heart of Tom Dixon, delivering high-concept interiors, architectural design and large-scale installations. Shortly thereafter, he designed the infamous Mirror Ball pendant—meant to be splashy and ultra-visible. In 2005, he explored a fascination with the high-tech process of vacuum metallization (commonly used to make sunglasses) and designed the Copper Shade. That same year, he orchestrated the Polystyrene Chair Grab in London—giving away hundreds of chairs as a way to make design accessible to all.
Around the same time, Dixon played more with his fascination for lighting by creating the Beat Light. It was born from an initiative in Jaipur to create alternative possibilities for rapidly vanishing craftsmen and their skills. The light, which bears the beaten marks of its making—spun brass, braised and beaten by hand—is unique and a testament to a time-consuming and centuries-old process by renowned artisan craftsmen of Moradabad in Northern India. The production of the Beat Light, imitating the basic proportions and techniques of the traditional brass work, keeps part of the craft alive.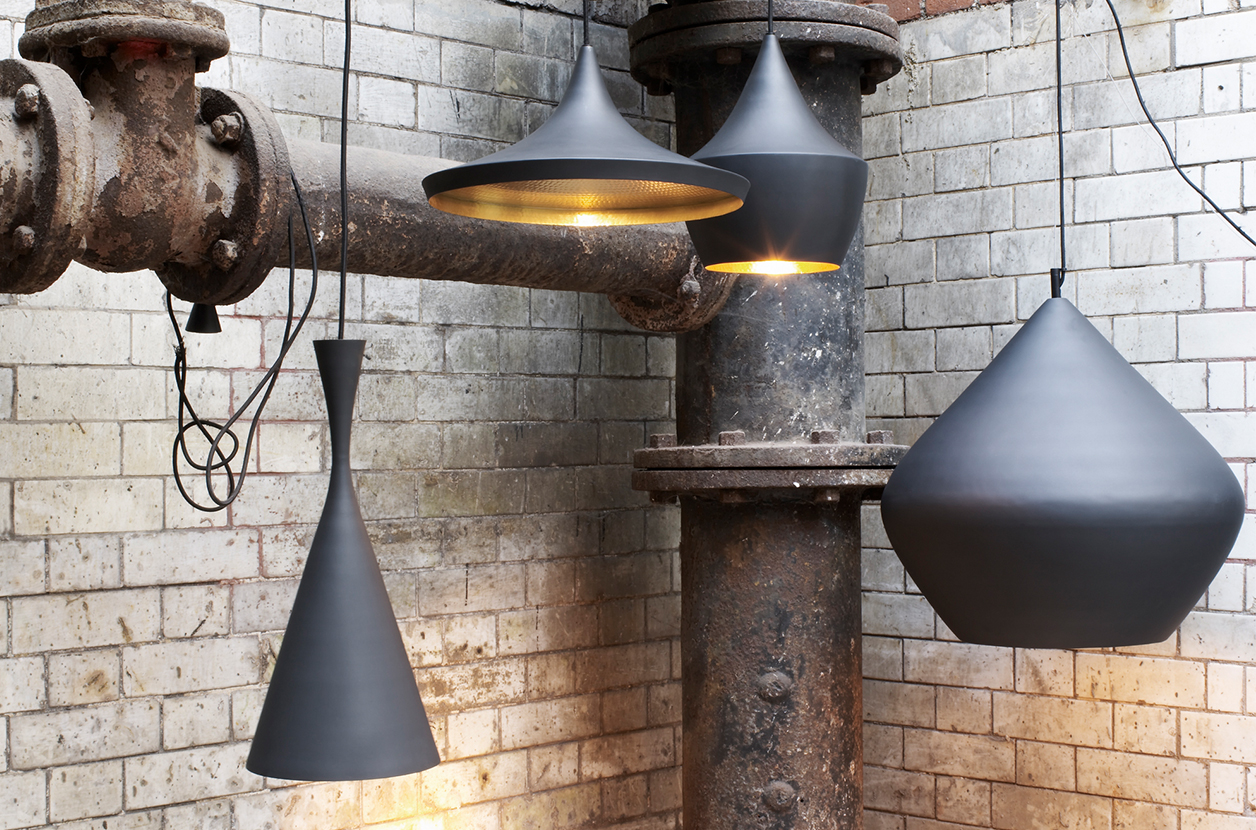 In 2007, Dixon crossed the pond with the opening of a New York office and distribution center. This move kick-started a global ambition that was soon to follow. Over the next few years, Dixon experimented with heavyweight materials in his Flame-Cut collection, as well as an underwater furniture farm (growing chairs and tables from coral) in the Bahamas called BIOROCK. 
Continually on the cutting-edge of design, Dixon collaborated with Adidas in 2013 to launch a unisex collection of apparel, footwear and luggage. This project, which debuted at Milan's Salone Del Mobile, allowed Dixon to enter a new universe of design. For example, the collection included items like padded parkas that convert to sleeping bags and a five-in-one design that converts to a coat, jacket, pants, skirt or shorts.
In 2015, Dixon took his experimentation with vacuum metallization to a new level with his Melt collection of lighting. The beautiful distortion created by a melting, blown-glass effect is reminiscent of the interior of a melting glacier or images of deep space. The Melt collection has since been further enhanced with a custom-made Tom Dixon LED ring integrated into the fitting.
A couple years later, Dixon made his first foray into weaving, sewing and embellishing with Super Texture—a collection involving velvets, boules and knits—designed to be stacked and combined. The same year, Dixon opened a shop in Hong Kong. Then, in 2018, he partnered with IKEA to create the DELAKTIG (a bed that can transform into a sofa). Hacks (accessories) include heavy-weight task lamps, coffee tables and magazine racks that could be clamped, slotted or bolted on to transform the bed into a work or entertainment space. Another collaboration with Bemz produced three luxe covers from stripes to an Icelandic sheepskin mono-cover known as The Beast.
Never one to sit still, Dixon opened The Coal Office in 2018—a new home for his latest experiments, innovations and collaborations in Kings Cross, London. At the same time, his New York hub—one of three headquarters spanning three continents—grew to a three-story showroom acting as an epicenter for design in the Big Apple.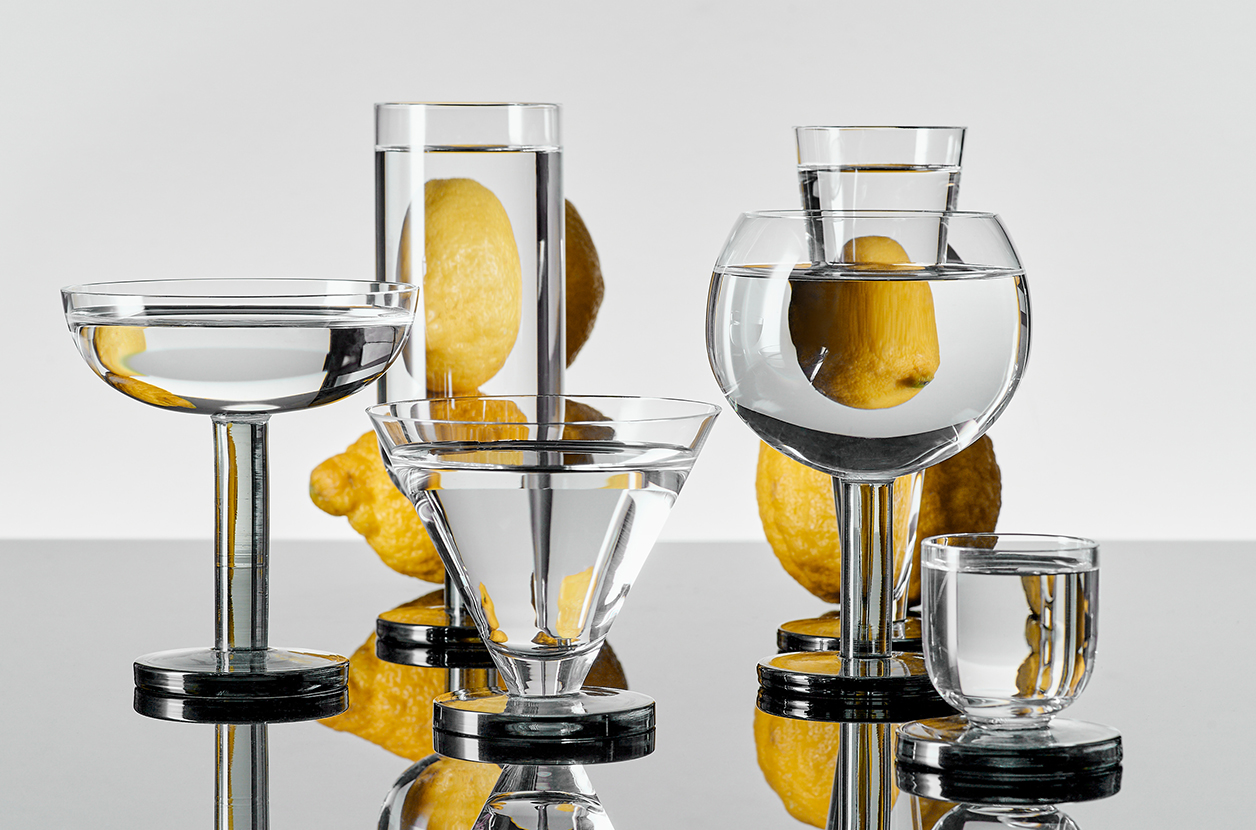 The following year, Dixon won the London Design Award and opened The Manzoni in Milan. The 100-seat restaurant created by Design Research Studio debuted at Milan Design Week and re-opened after Salone as a permanent restaurant and showroom. Also in 2019, Dixon designed an entire house in Monaco called Cactus Dorée. The spectacular 11,000-square-foot home features a zinc-covered retractable dome, concrete cladding and a spartan profile. It took nearly five years to finish.
This year, Dixon started the Tomorrow Channel, a full visualization and CGI platform as part of the Coal Office and Design Research Studio that allows the team to explore different materials and design concepts in the digital world. Dixon also opened his first shop in Beijing. 
A global force in the world of design, Dixon is now represented in 90 countries with eight hubs (in London, Milan, Hong Kong, London, Los Angeles, New York, Tokyo and Hangzhou). More than 600 products range from lighting and furniture to tableware and fragrances. Design Research Studio, meanwhile, conceives the interiors and exteriors of tomorrow with a growing international portfolio that ranges from hospitality and retail to co–working spaces and monumental complexes. 
Tom Dixon offerings in the StyleRow Marketplace. To find out more about Tom Dixon, visit the website.