Chrissy Crawford Corredor founded Artstar in 2010 with a mission: bridging the gap between poster-based wall decor and blue-chip fine art. Artstar functions as a platform, connecting international artists to a widespread audience while still maintaining museum-quality treatment, right down to the quality of the prints themselves, which are authenticated, signed, and numbered by the artist. As well, each piece is exclusive to Artstar, and cannot be found elsewhere, further elevating the exclusive customer experience. In its first decade of existence, Artstar has expanded to offer pieces from some 100+ artists. Join us for a deep dive into the works that comprise the tightly curated constellation that is Artstar, and 6 of the superbly talented artists behind them.
Carla Sutera Sardo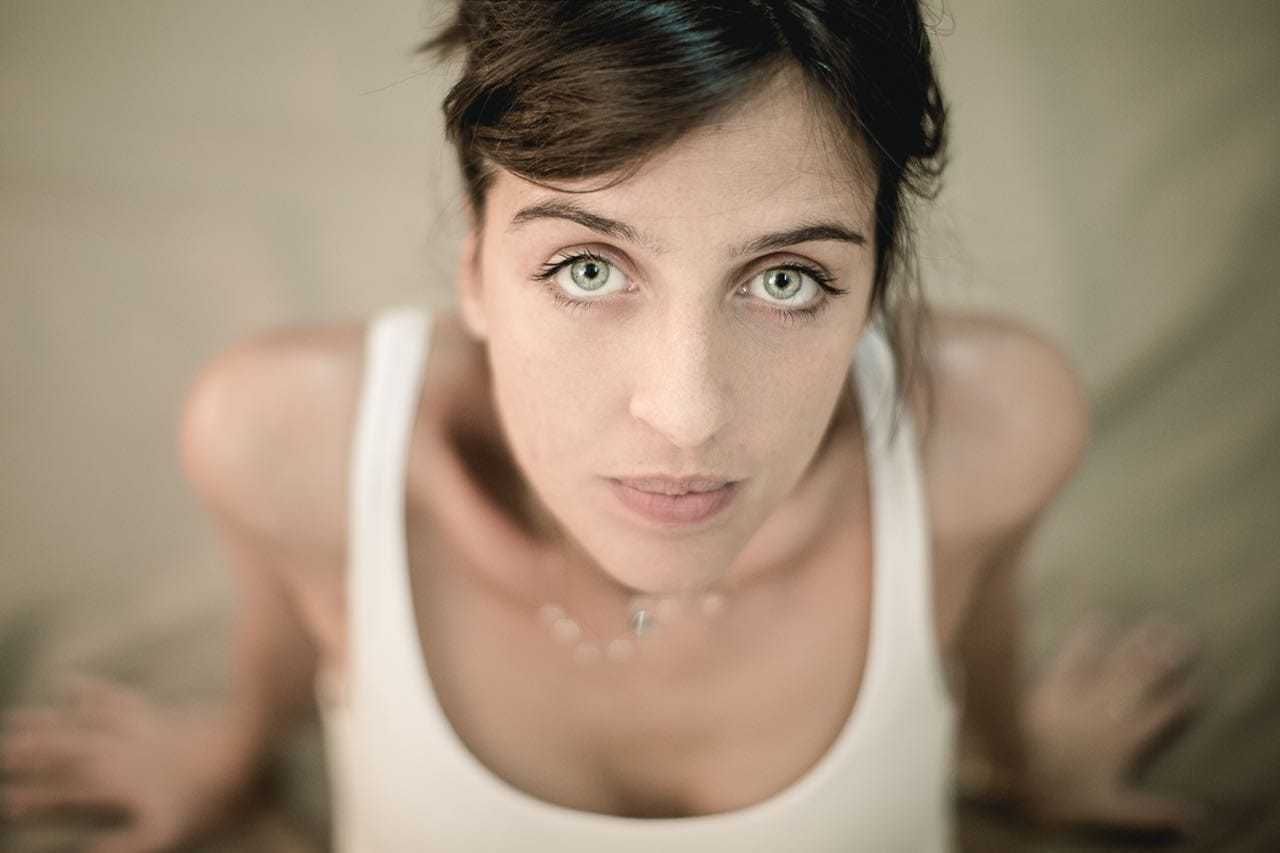 Born in Sicily, Carla Sutera Sardo began her journey with art during her college years. Simple materials found themselves in her starter's toolbox: light, a camera, and women. Her works have a commonality between them – depicting fellow women at leisure. Her favorite piece, Souer I, almost didn't happen. She says of her experience creating it, "It was a fun day, I was with two friends and we went to this place to shoot, but there was a keeper and he said to us that we couldn't take pictures, we asked please so much that he was convinced. So the girls quickly took off their pants and were left with the leotards and immediately the guardian thought it was something inappropriate and then immediately said we had to leave. I took three quick shots. One was beautiful." The resulting image, two seated, leotard-clad women wearing retro helmets amongst stadium-style seating in a complimentary combination of pink and white, evokes relaxed feelings of summers of decades past. For Ms. Sutera Sardo, this is right in line with how she wants the audience to feel when they experience her work, which is simple: happy and fun.
Souer I by Carla Sutera Sardo
Johan Van Oeckel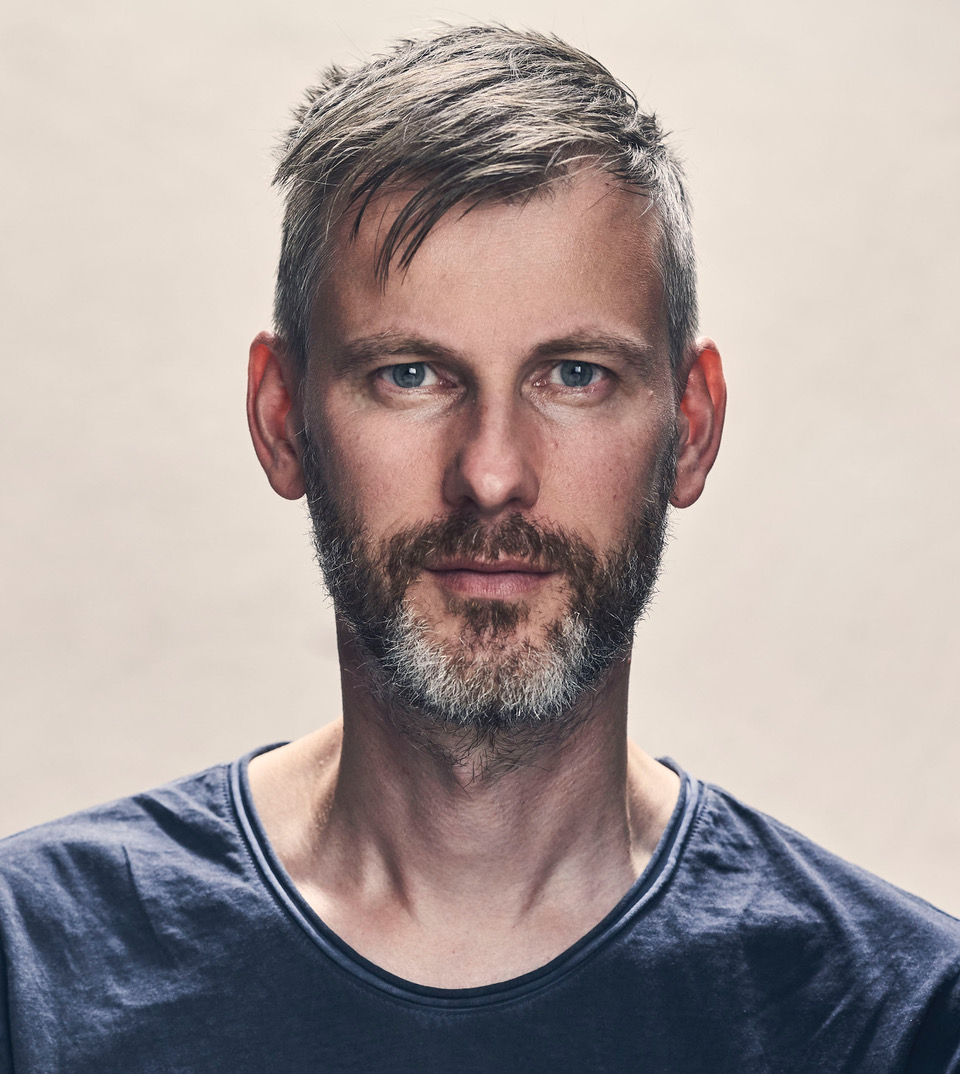 Hailing from Leuven, Belgium, Johan van Oeckel takes inspiration from fellow Belgians, such as George Vantongerloo, Jo Delahaut, and Raoul De Keyser. His medium is paintings and silkscreens, through which he conveys his minimalistic aesthetic. He says of his work, "I am interested in 'time' anchored in form and colour because they can carry a certain time frame or age." Van Oeckel's process is come-full-circle, as he sketches his works from pieces of his immediate environment, develops it further digitally, and then completes the crafting manually. He aims for his work to have an effect of what he calls a "soft reboot" for the viewer, relieving the constant and omnipresent stimulation of our daily lives. An avid art collector himself, Johan van Oeckel encourages the presence of art in the home, saying, "I think it is important to live with art because more than giving your interior a personal touch, art will make you happy and takes away stress."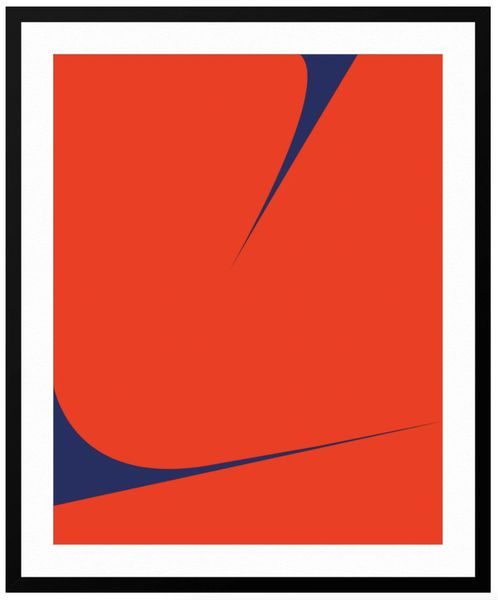 Untitled (Red on Blue 1) by Johan van Oeckel
Meike Legler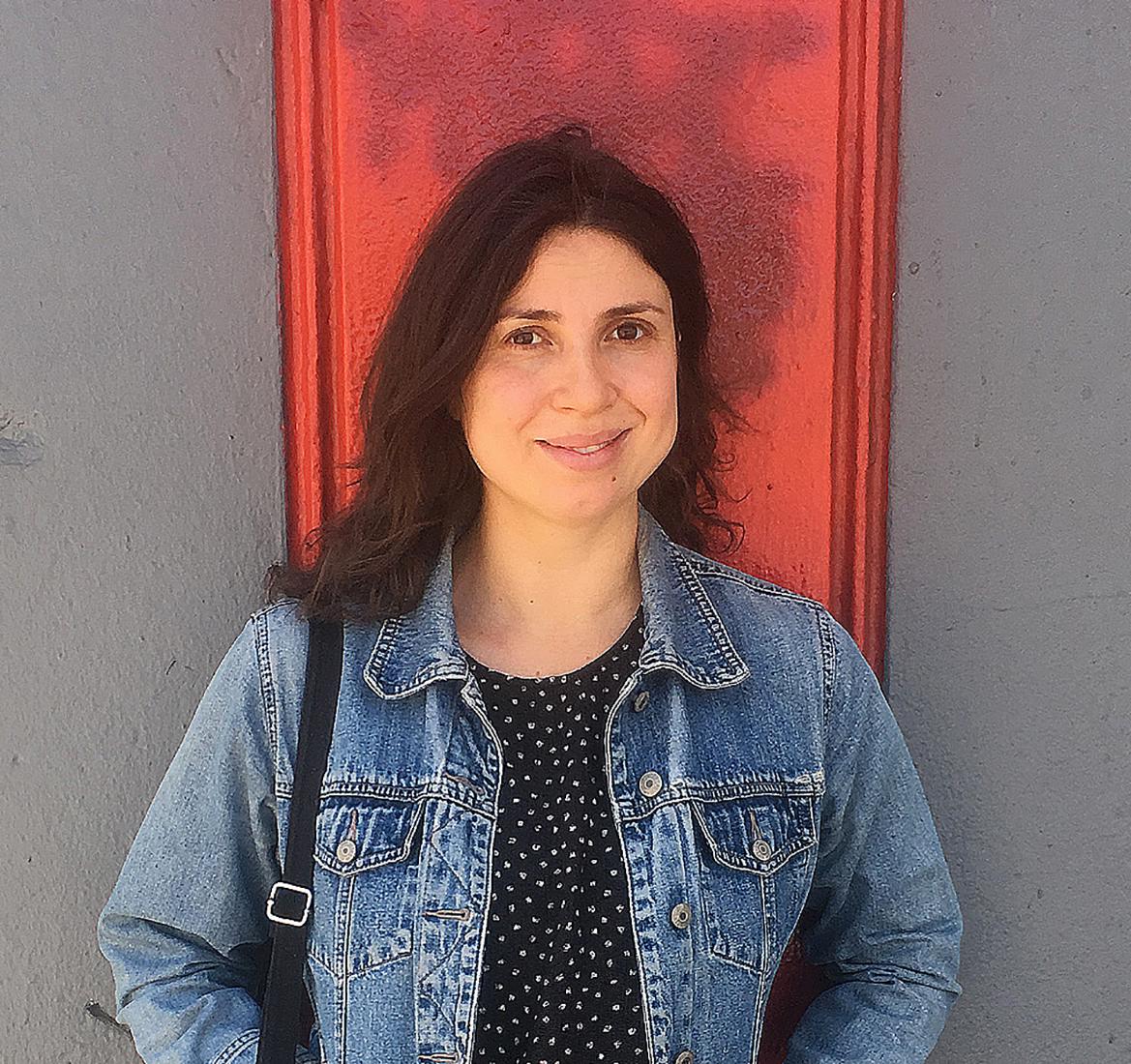 "I ultimately want to create beauty in this complicated time we're living in. I wish that people can find some kind of peace of mind when they see my work or to be reminded of the good things that happen in the world and in their lives.", Meike Legler says of her work. The Alzenau, Germany native uses simple, classic tools to create her aesthetic, including a pen, paper, scissors, and thread – a sewing machine being the most complex of them. These materials, combined with her unique style, bring forth asymmetrical, color-blocked pieces that harken back to the classic stained glass windows of churches we've all admired. Before she made her foray into art, Legler was no stranger to creativity, as she had a prior career in fashion design, even owning her own line of homegoods, including throw pillows, shower curtains, and bed linens. A spontaneous decision to stitch together a tiny piece of wall art in 2016 was the first step on the staircase that led to Artstar today, and we are very eager to see where and how she continues to grow in the future.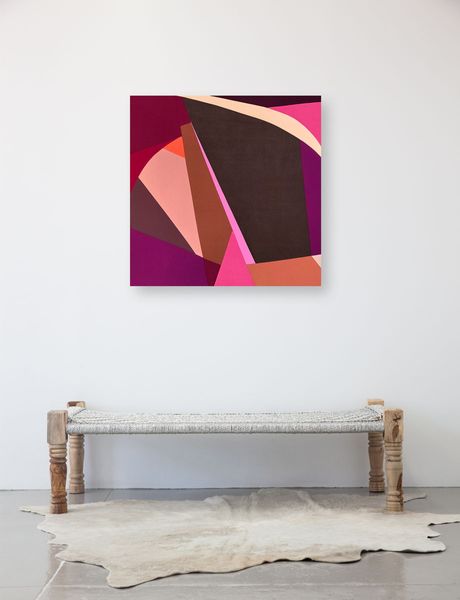 Only Love Is Real by Meike Legler
Jordan Tiberio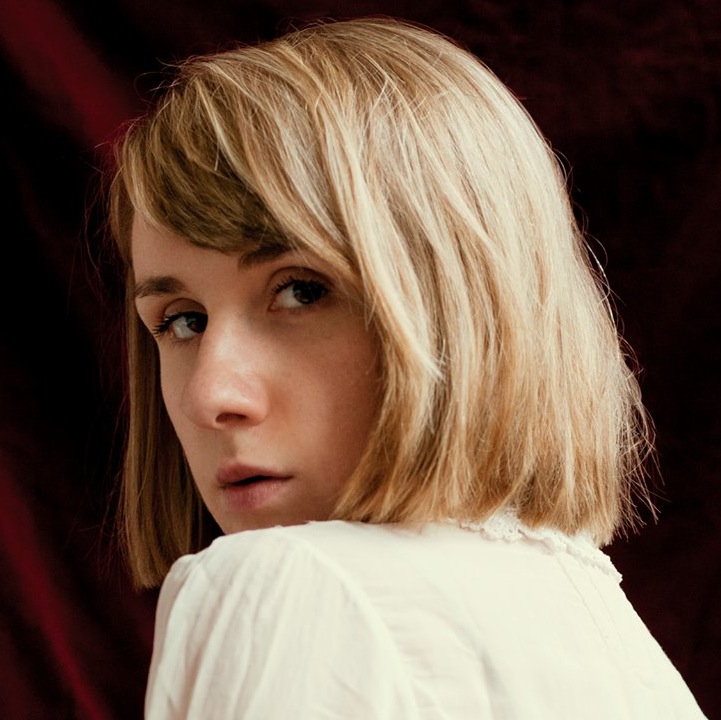 Jordan Tiberio's signature method of floral photography came to fruition by quite literally being in the right place at the right time. She says of the experience, "It was a rainy day in Manhattan and I was heading to the studio of a florist I had long admired, BRRCH by Brittany Asch. A mentor of mine had gifted me my first piece of mylar, which I kept tacked to the wall in my dorm room, and I brought it along with me just in case. When I arrived at Brittany's studio, it was full of left over flowers from a weekend of jobs. I stuck the mylar to a wall in her studio, she placed a random bucket of flowers in front of it, and the rest is history." Tiberio's favorite pieces, Liquid Mirrors 6-9, are an ideal representation of her work as a whole, depicting floral bouquets reflected off of mylar film, creating an underwater-meets-funhouse effect for the viewer. Though her process is repeatable, no product of it is ever identical, as the same reflection can never be exactly replicated. She grew up in a very artistic home – Tiberio's grandmother was an artist, and her mother placed that art, along with works by others all throughout her childhood home, creating a supportive environment for anything Jordan created to be celebrated in kind. Art throughout the home has not only served as the catalyst that sparked her creative journey, but also as what she hopes to accomplish with her work. She states, "I would love for my art to play a role in someone's life where it is something that reminds them of their home, or their family, and for it to become an object passed down and held onto. There are images I've seen hanging for almost 30 years in my parent's and my Nana's home that are synonymous with them and my love for them. The idea of being able to keep them for 30 plus more years and always think of them when I see it hanging on the wall, is a beautiful thing. If my art can be that for just one person, I'll be happy."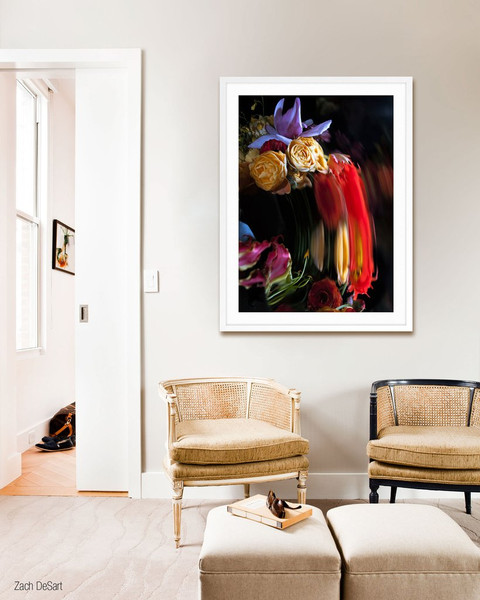 LIQUID MIRRORS 6 By Jordan Tiberio
Niall Staines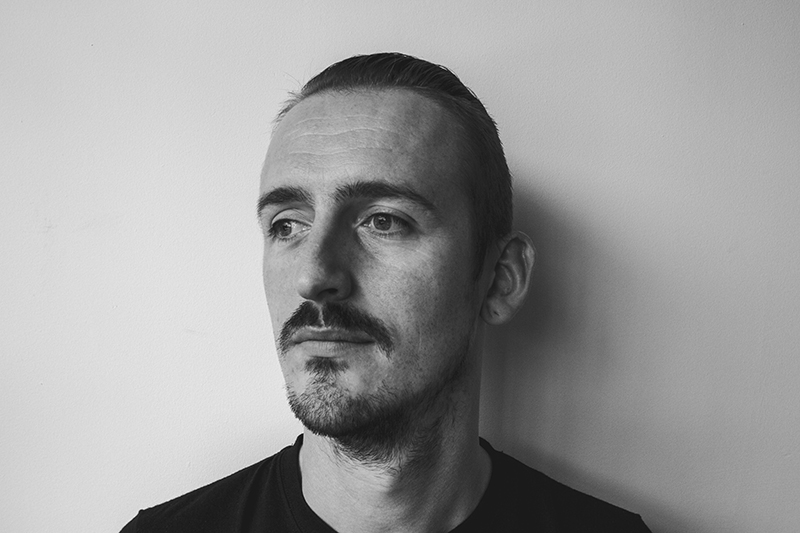 "A home isn't a home until you've put your framed art up. It really does make that much of a difference… It's really just a space until that happens and when it does everything clicks into place.", says Ireland-born Niall Staines on the role of art in the home. His piece, Acid Raindrops, a StyleRow favorite and Artstar bestseller, evokes dreamy feelings of relaxation and inspiration – quite literally perfect fit to be hung in the home. Staines' process to create Acid Raindrops and its creative siblings is a lengthy, investigative one – he will start a new work, then step away from it for weeks at a time, in order to return to it with a pair of fresh eyes, eager to tweak and refine wherever possible. He is a one-man team, employing Photoshop to create works that border on hallucinogenic, manipulating elements of every day life into unusual combinations, all to create his signature surreal aesthetic.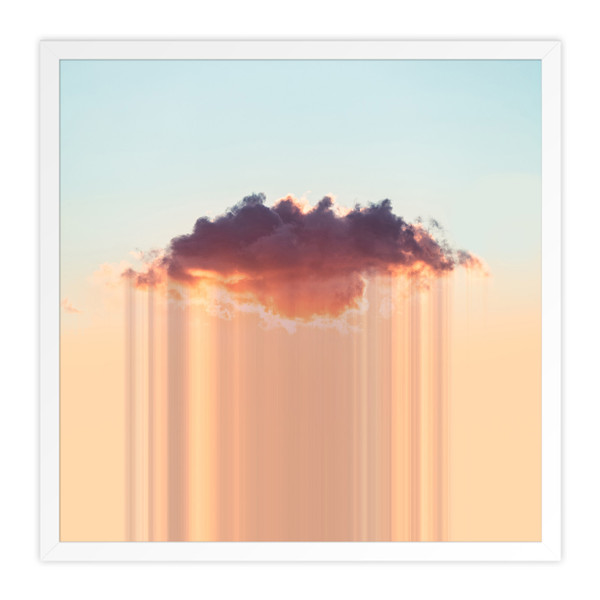 Acid Raindrops by Niall Staines
José Duacastella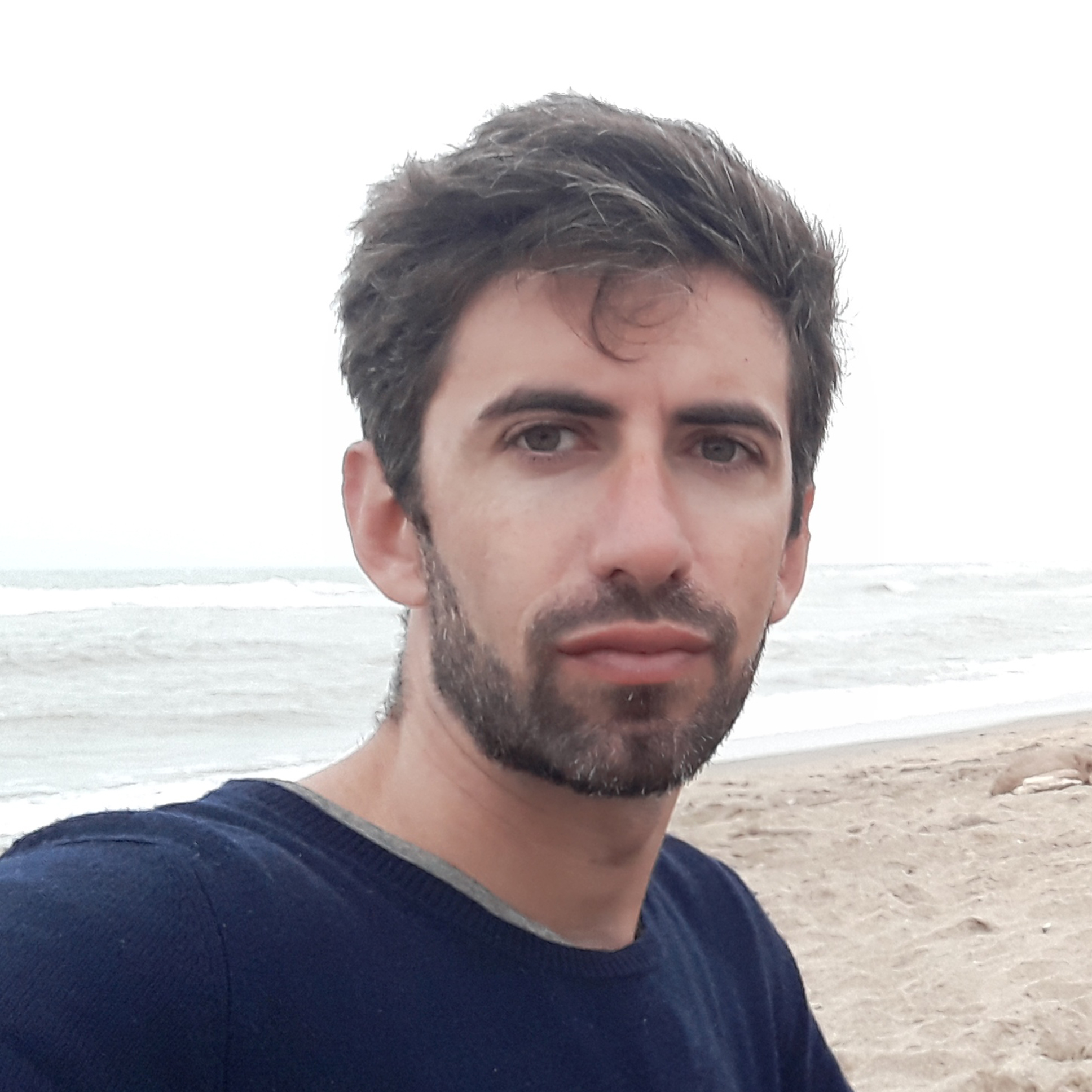 Buenos Aires native José Duacastella is a newcomer to the Artstar fray, and to the art world at large – he got his start in 2019 by superimposing two images, and has flourished into his ethereal works, such as High Door, which incorporate multiple, reflected images of a cloudy sky, accompanied by a lone bird. This piece, in particular, happens to be his favorite, of which he says, "I managed with few elements to create a surreal and mysterious scenario. A door that we do not know where it leads to and a bird as the only witness, who looks at it without giving it any importance. I even find it funny." Duacastella cites comedy as an inspiration for his work, and it's clearly found its way through for a guest appearance in High Door. His love for and involvement in art is also shared by his wife Carola, of which he shared the sentiment "Art is our work, and our greatest luxury."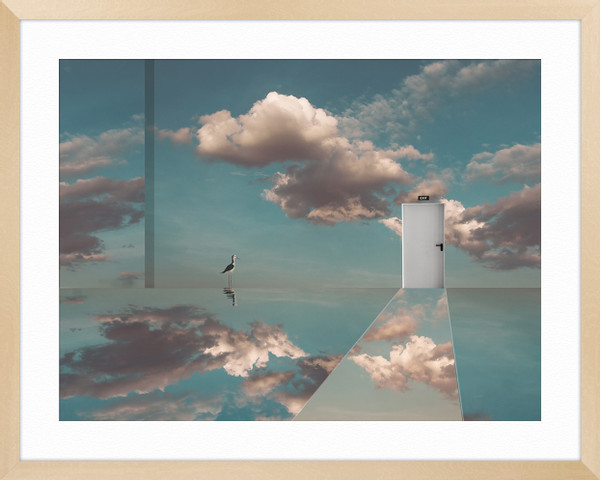 High Door by Jose Duacastella
Discover more of our favorite works by each featured artist below, and head over to Artstar's digital storefront, if you find yourself wanting more. #SourceHappy!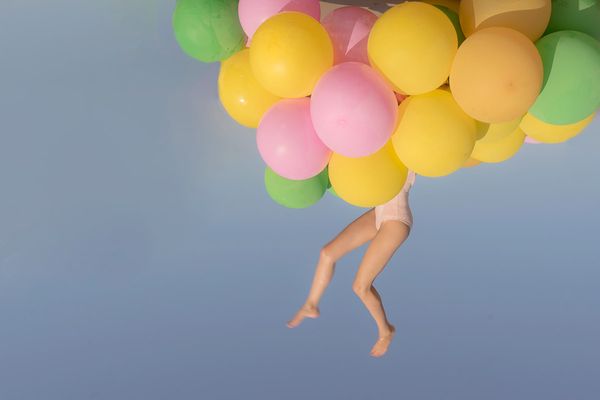 Balloon Portrait 2 by Carla Sutera Sardo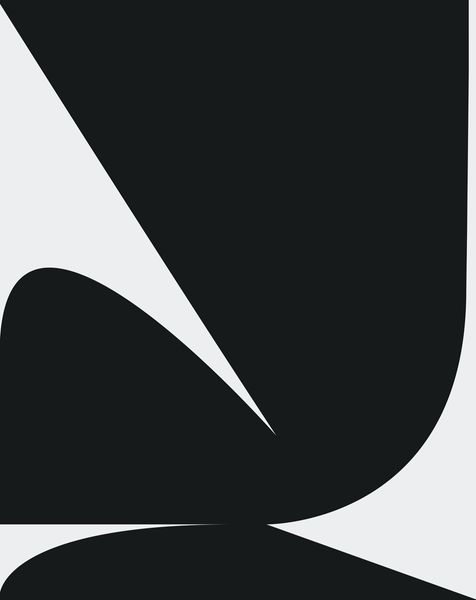 Untitled (Black on Light Grey) by Johan van Oeckel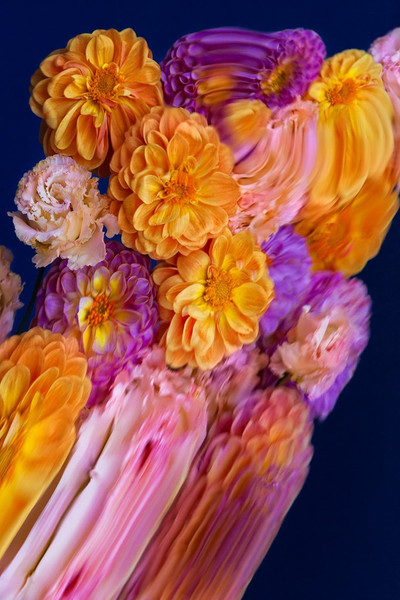 Dusk 1 by Jordan Tiberio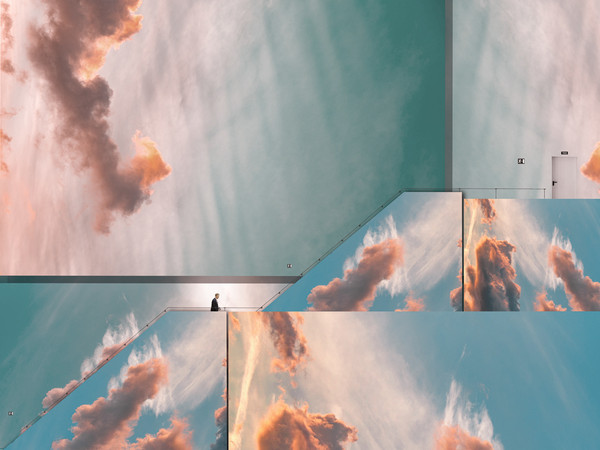 Long Exit by Jose Duacastella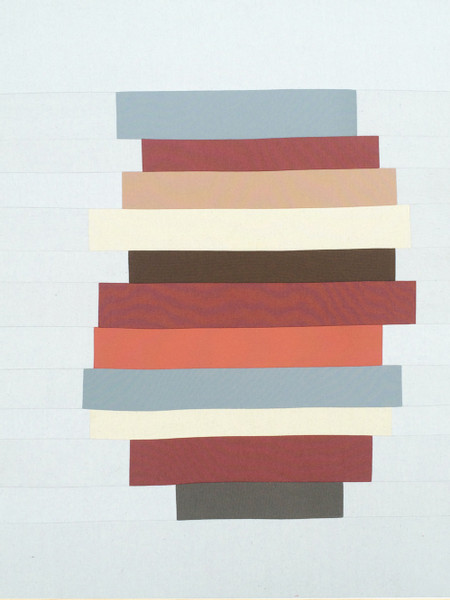 Semi Detached by Meike Legler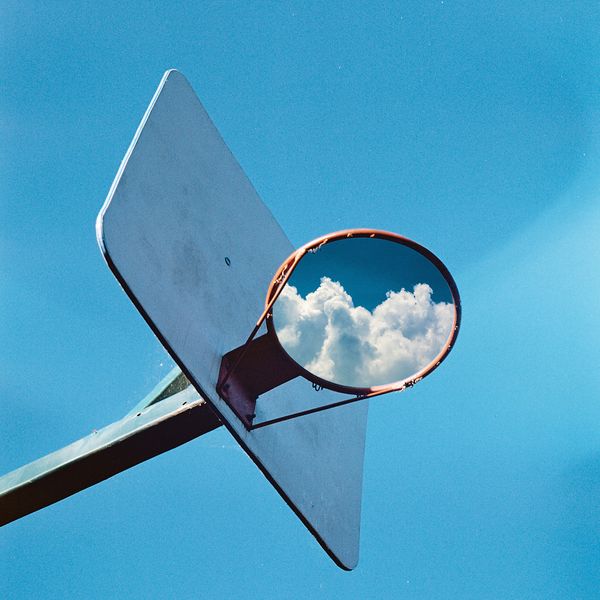 Hoop Dreams by Niall Staines