Drawing from more than a 450 year lineage in England's weaving and woolen trades, Kearsley founder and lead designer Heather Kearsley Wolf learned much about sewing, fine craftsmanship, design and textiles from her parents starting at a very young age. Growing up, Wolf's father was a menswear buyer and founder of a Munich-based bespoke suit making company and her mother, a third-generation high end seamstress with her own couture dressmaking business; it's not surprising that Wolf too would be captivated by fabric.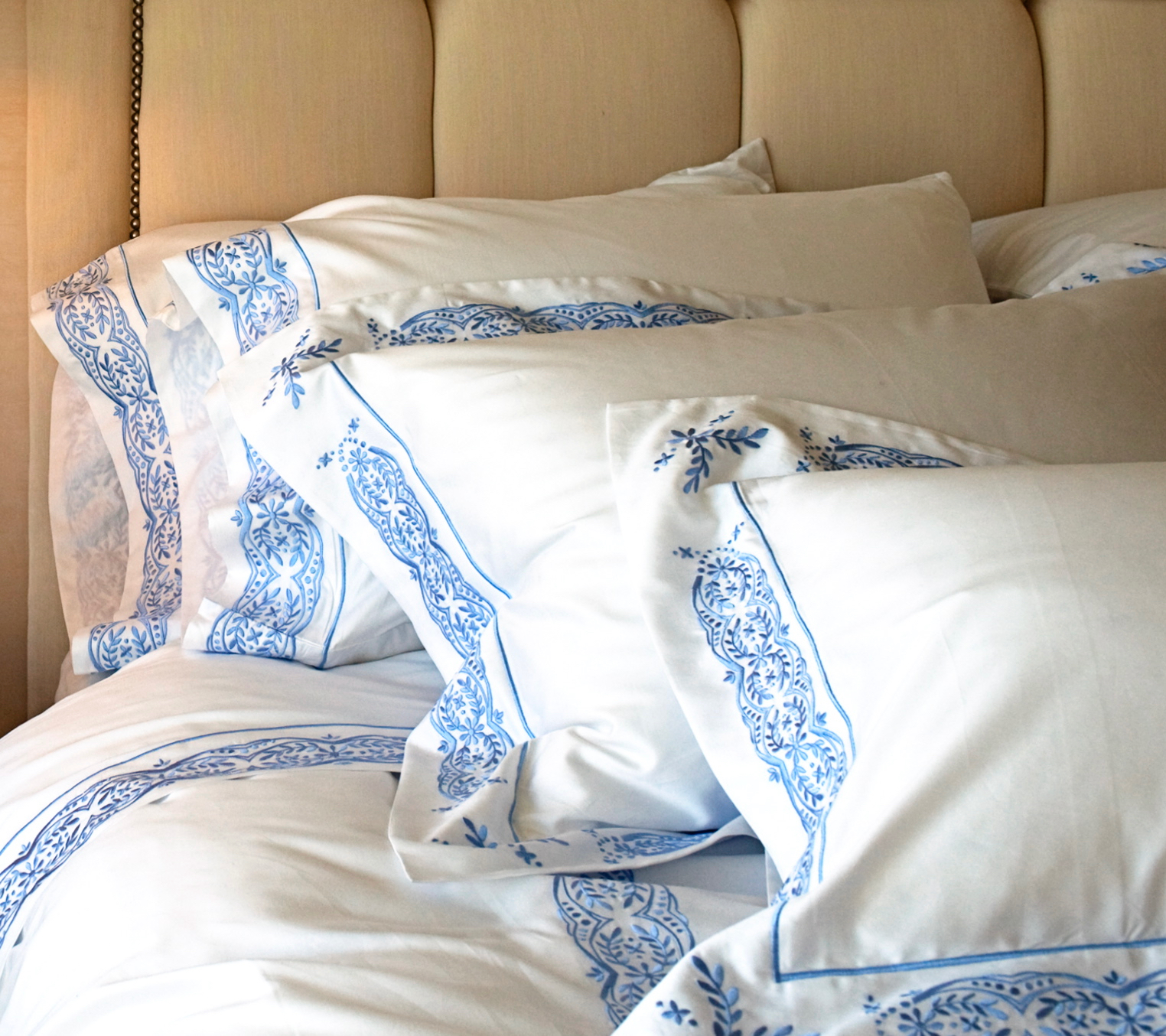 During the time she was operating her own interior design firm in the 1990s, Wolf realized the challenges presented by many of the beautiful designer fabrics she was sourcing for duvets, coverlets and shams—they were "too heavy, did not breathe well and required dry cleaning," explains Wolf. It was this experience coupled with her life's learnings that inspired her to launch Kearsley Couture in 2001 with her mother, Gail. "The name Kearsley, like the wool trade itself, is endemic to the north of England, particularly Yorkshire and Lancashire where it has thrived since the late middle ages. The name evolved through various different spellings during that time, but even as far back as 1262 the fabric of Kersey, which was first made in Andover, Hampshire, is recorded as an exclusively English wool product," she explains.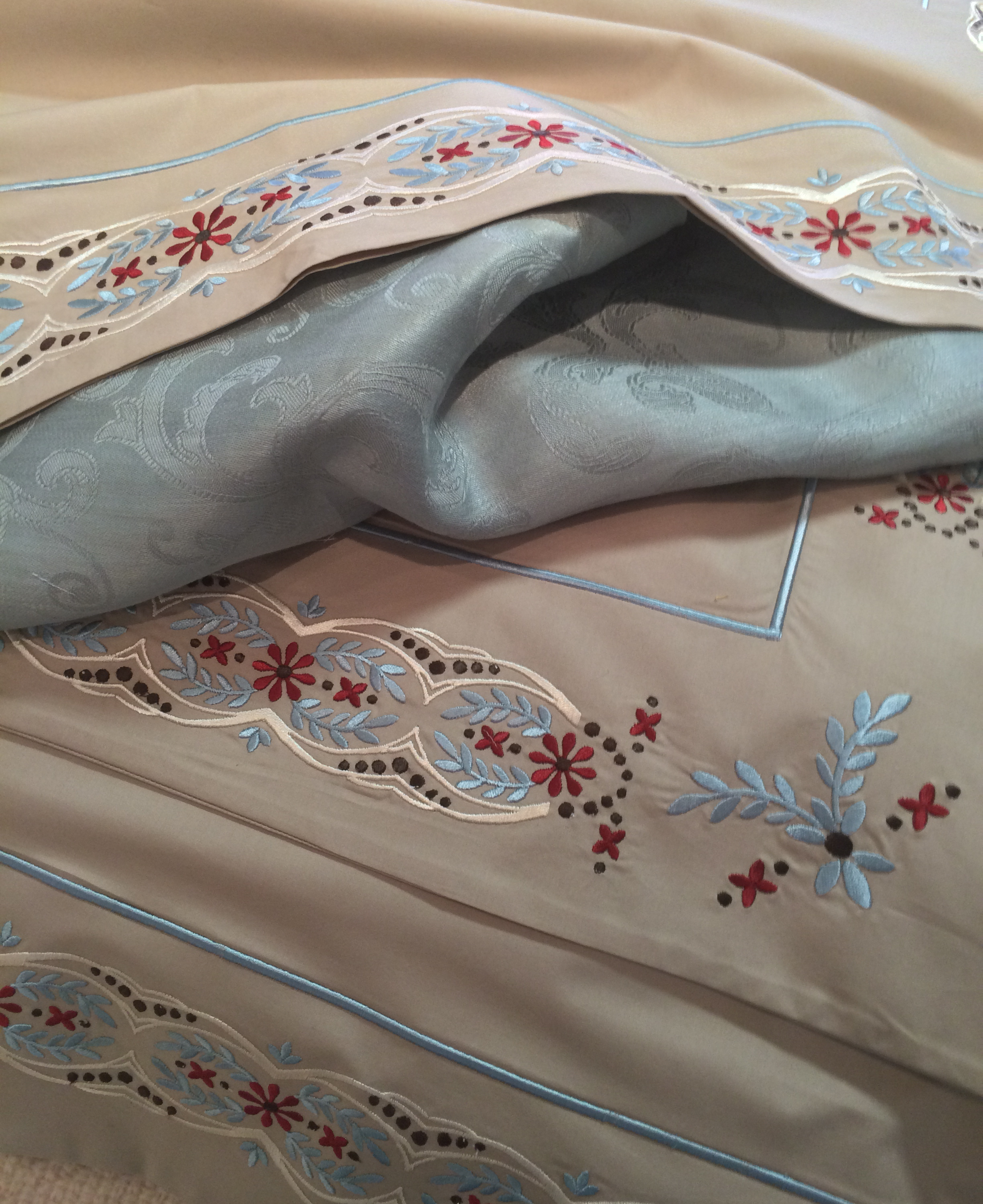 Wolf's direct ancestors owned a number of textile mills in Lancashire and Yorkshire, prior to emigrating to America in the late 19th century. "While the industry was notorious for its poor working conditions, Heather was struck by her discovery of one of her great, great grandfather's efforts to improve and standardize conditions for the workers in his mill. This legacy continues to inform Kearsley's emphasis on artisanship and sustainability. Kearsley linens are created by paying fair wages to a small group we care about greatly," explains the brand.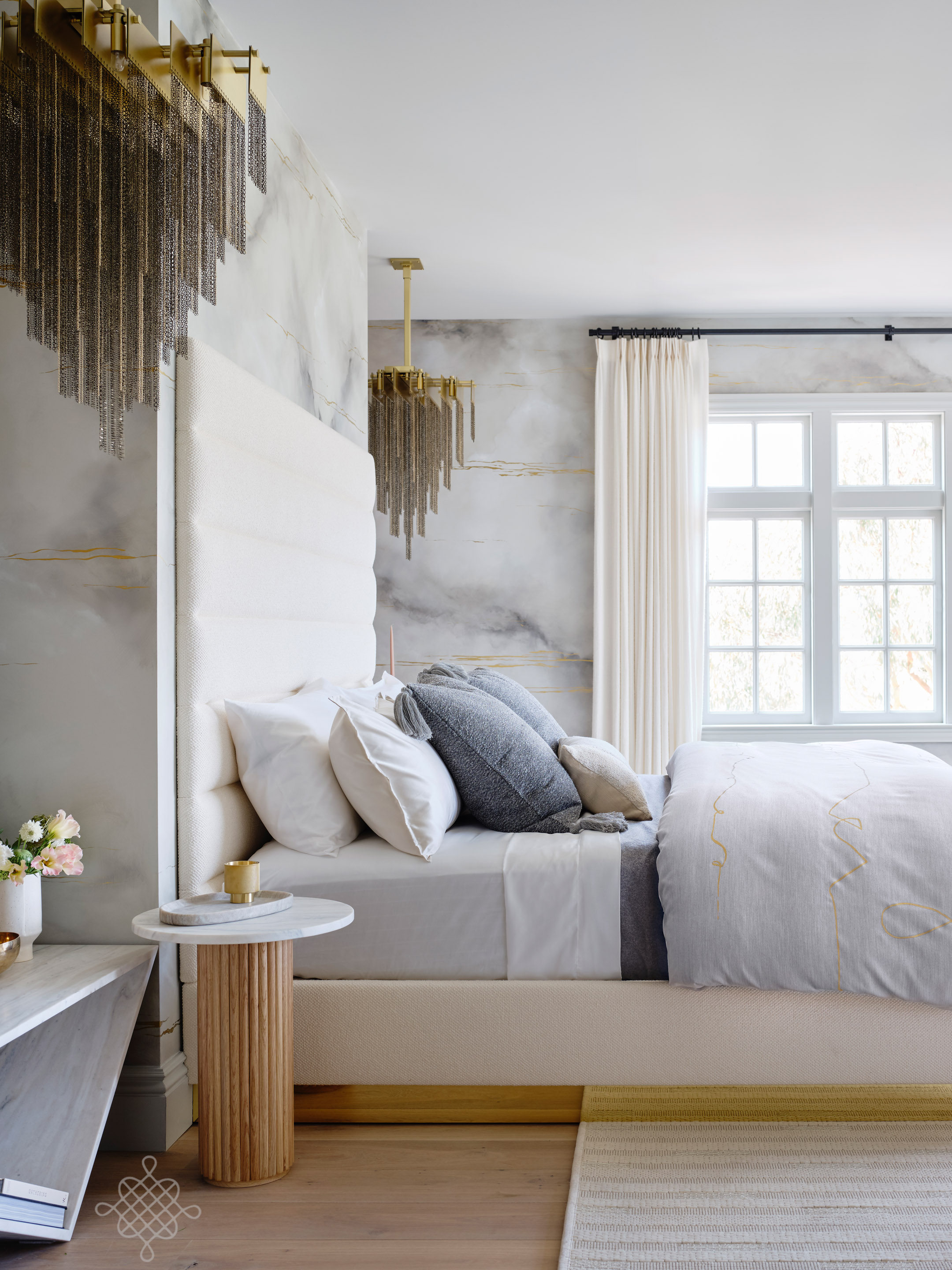 Setting out "to create bed linens with a level of luxury and hand craftsmanship that have all but disappeared in the modern industry," Wolf journeyed to Northern Italy with her ideas, and today, she is able to source—or in many cases create—fabrics that bring the Kearsley experience and excellence to life—always ethically and sustainably crafted with attention paid to the artisans who bring their expertise and passion to each item they create. "Luxury linens should enhance the lives of those who are fortunate enough to enjoy them and be truly responsible to the earth and the people making them," explains Wolf.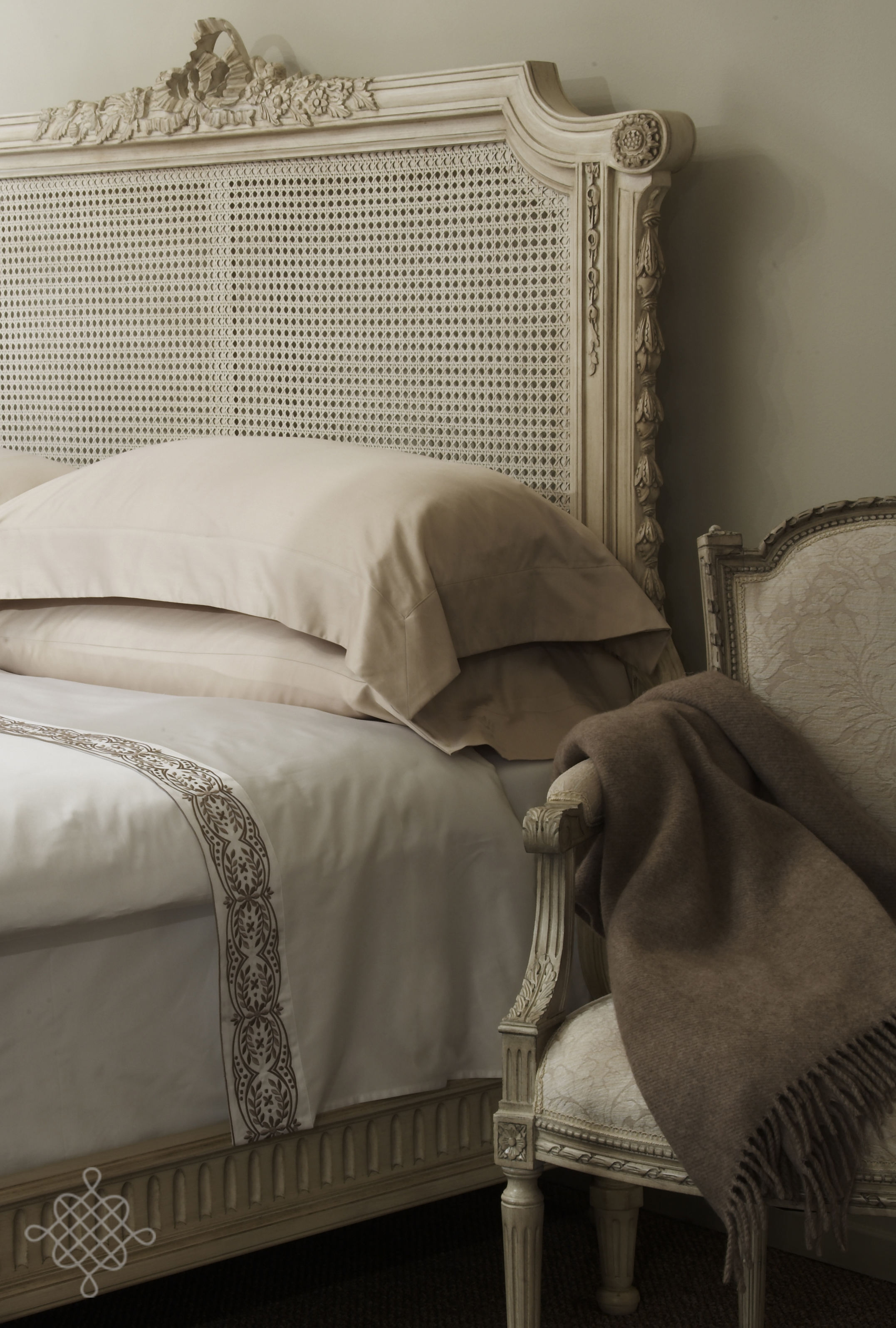 Kearsley prides itself on partnering with the very best weavers and only using the very best fibers for each category. The brand's coveted fabrics are produced by highly experienced artisans in Italy, Belgium, and Scotland to the highest environmental standard of the EU. The brand's sewing and embroidery is done in Lombardia, Italy and Sonoma, California.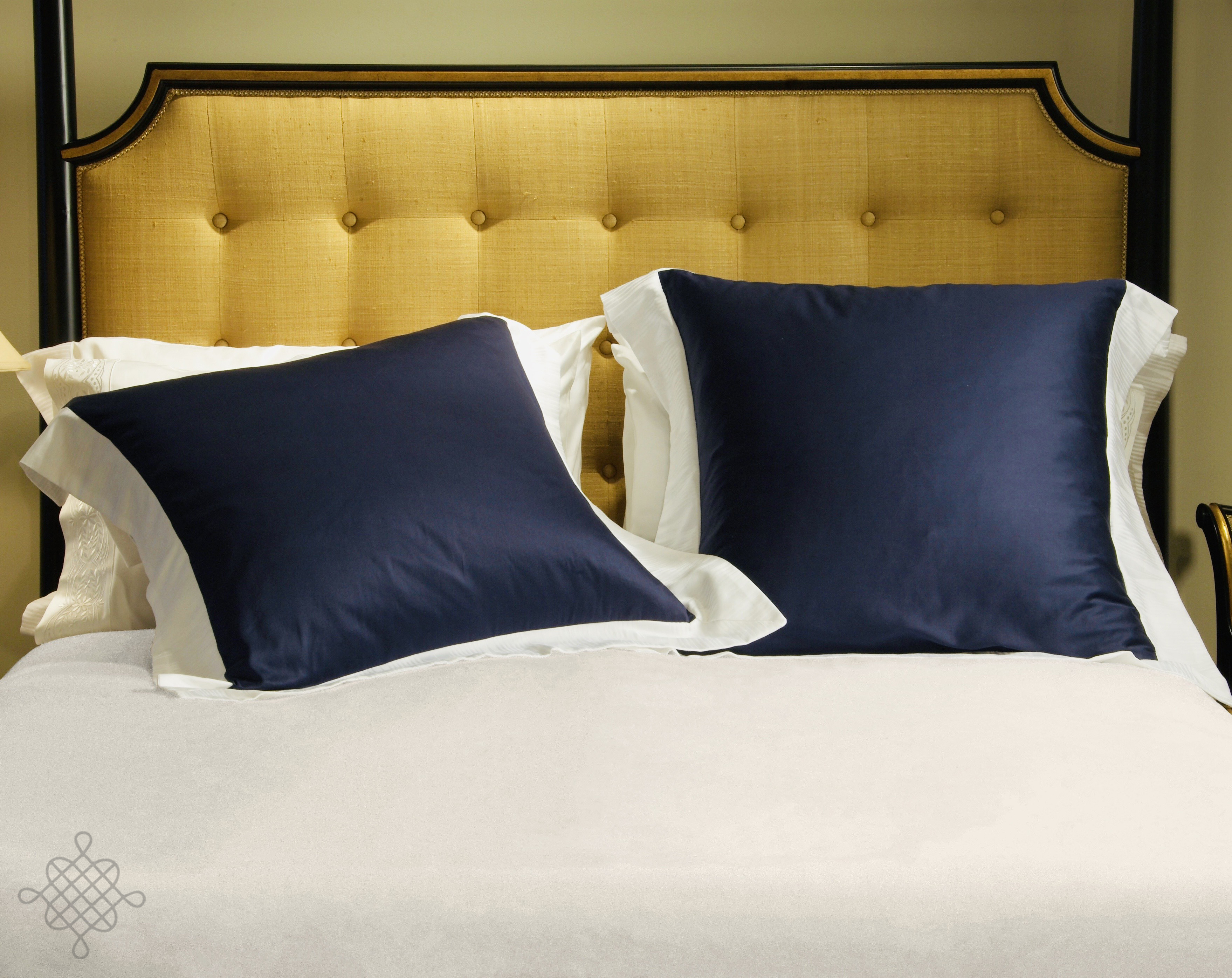 "Fanatical" about perfection in sewing and insuring longevity, the Kearsley team creates strong, long-lasting sheets. "Our flax we use to make our linen is the finest grown in Belgium. Our cotton—especially the Giza 87—is literally the finest cotton on earth. It is the finest, longest and strongest and we are honored to be able to weave with it. Our cashmere is 100% cashmere and is of the finest of quality and woven in Italy and Scotland. Fabrics like our Lenzing™ Modal are made with the environment in mind with natural, low environmental impact materials that are also biodegradable and compostable like the rest of our fibers. None of our fabrics require finishing with chemicals. Because of the quality of our fibers, spinning, and weaving our fabrics are healthier and only get softer with time," explains Wolf. Kearsley products are also incredibly colorfast. "As you can see in some of our photos, you can put our white or ivory next to our black or navy and the colors do not run and they stay true," explains Wolf.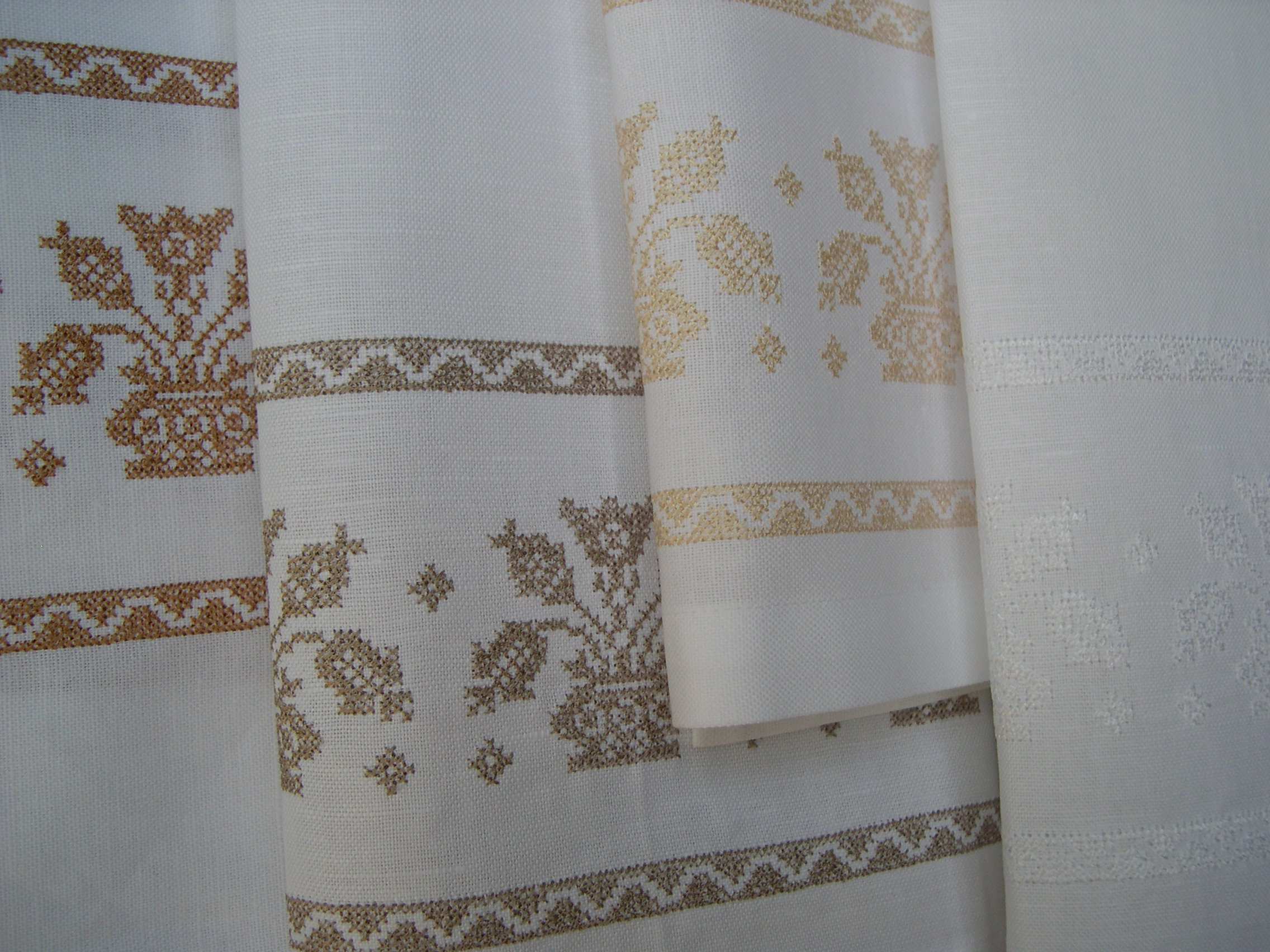 As part of the brand's Bespoke/Couture program, Wolf is available to collaborate with designers to select and design the best linens to meet both the needs of the client as well achieving the desired look for any given space. "We start our custom design process by considering the ideal temperature of the sleepers. We account for local climate, whether the sleepers are sharing a bed, air conditioning and season. Special considerations, including laundry, are also factored….Above all, we prioritize the senses of our clients. The feel of perfect sheets is tailored to their preferences and the benefits to their hair and skin," shares Wolf.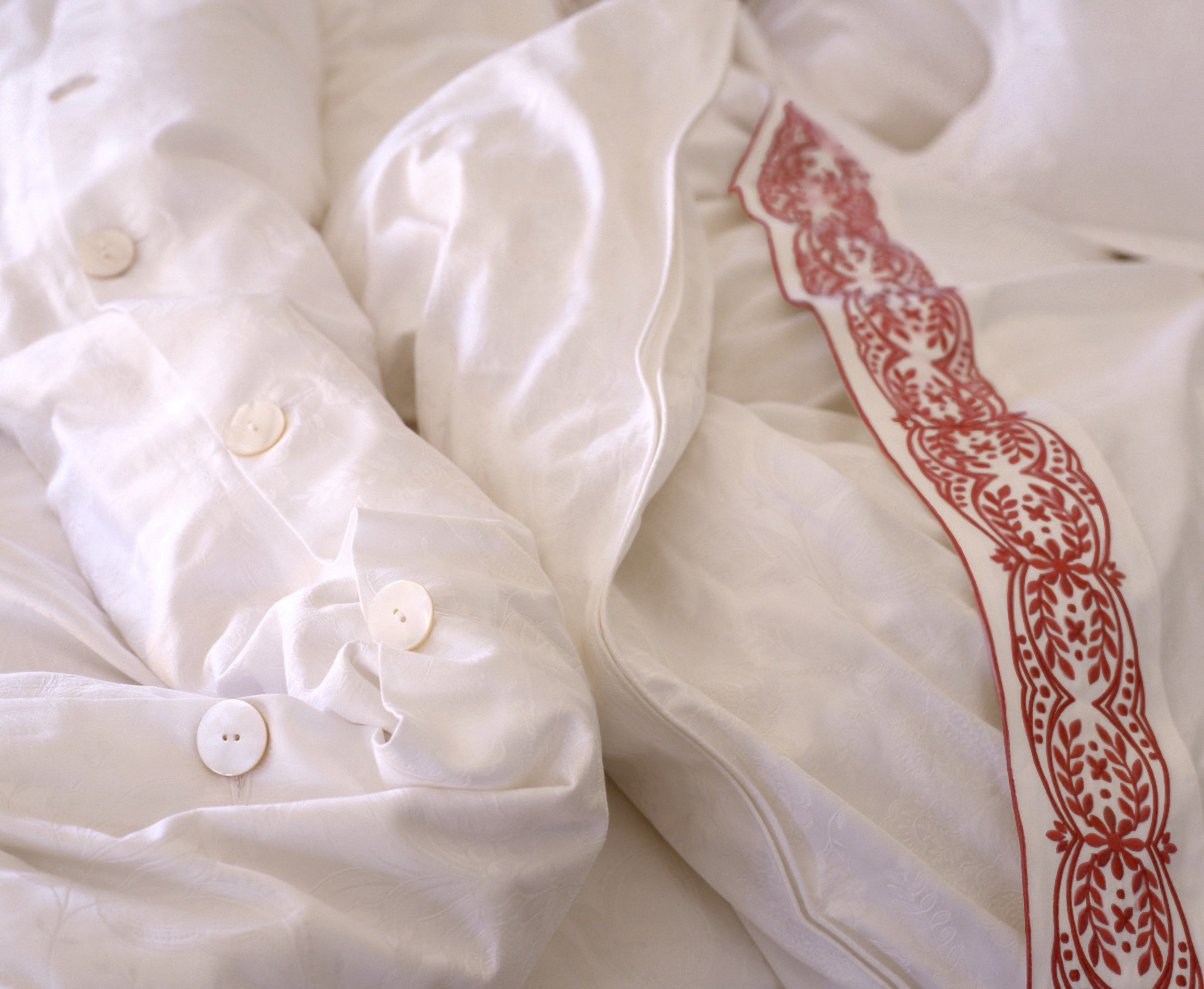 Kearsley's creations are enjoyed in homes, hospitality, yachts and aircraft—they also make for exceptionally special gifts.
Source Kearsley in the StyleRow Marketplace. To find out more, visit their website.