From quality and variety to value and customer service, Fame Hardwood nails it. Helmed by Page Nazarian, based in Los Angeles, the high-end flooring innovator manufactures hardwood floors sourced from around the world for an array of project types including residential, hospitality and retail. Its seven collections offer an impressive variety of wood types, widths, stains, colors, styles, lead times and budgets. Many models are available for shipping within 24 hours of ordering.
"Fame Hardwood was founded on the belief the wood flooring trade needed a complete upgrade. From the way wood was harvested, milled, manufactured, stained and finished to cutting down lead times, production costs and eliminating the word 'can't' from our vocabulary," explains Nazarian. It's this philosophy that has made the business as successful as it is today and an industry go-to.
"Fame Hardwood has oversight over the full chain of production so that quality is attained at the highest levels. Our lumber mills, milling facilities, and finishing lines in the USA, Canada, Asia, and Europe give our clientele the assurance they need when it comes to purchasing the best product at the best value. Each spec is tailor-made to ensure satisfaction from the architect, designer and developer," says Nazarian. This allows for a great amount of flexibility with client requests "from sourcing the raw materials in Europe and the Appalachians to determining what type of finish best accommodates the amount of expected traffic on the floors," says Nazarian.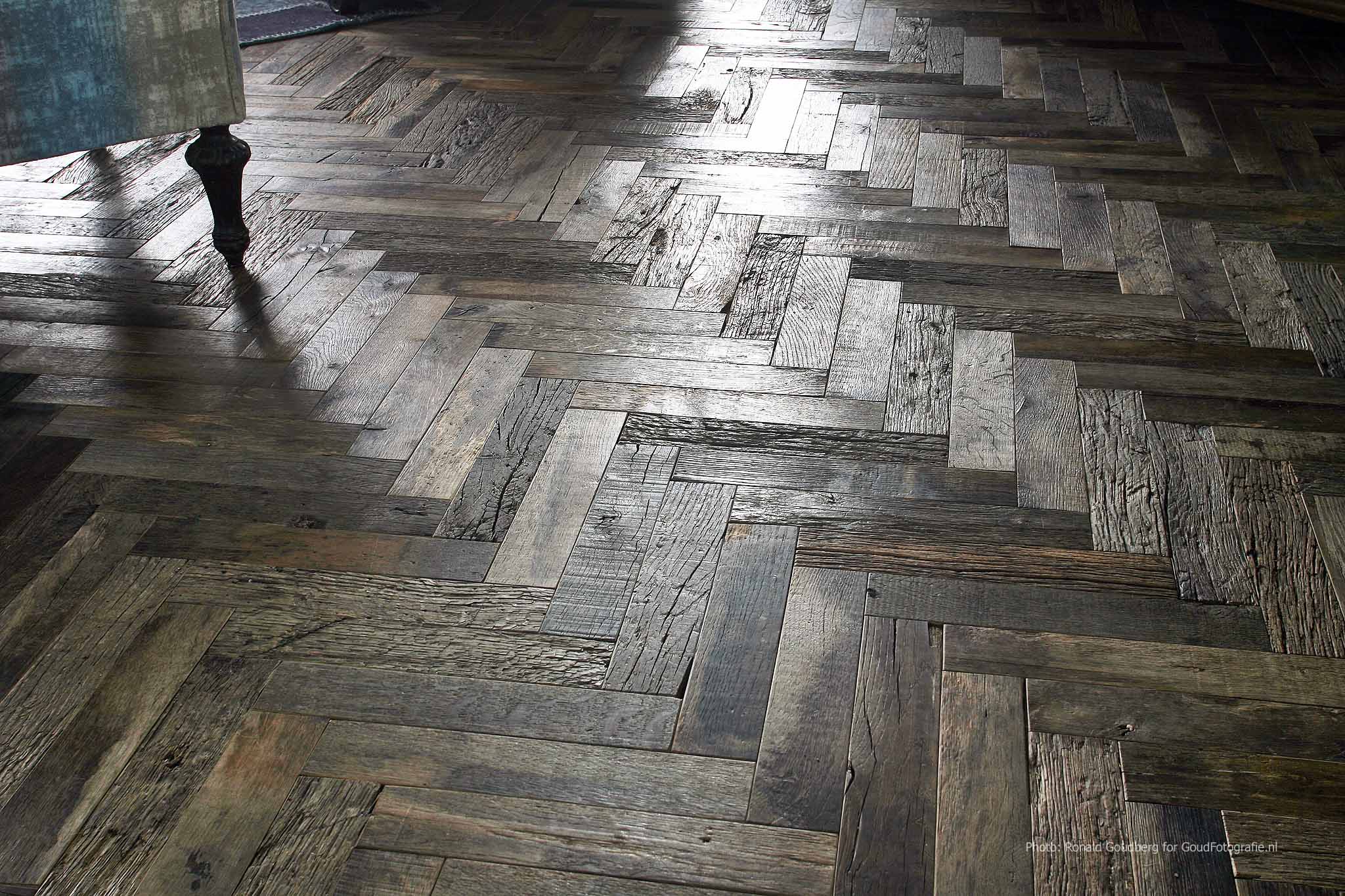 Aesthetically earthy, current and chic, Fame Hardwood's exquisite designs are made in state-of-the-art facilities. "We produce superb floors that are futuristic yet timeless," says Nazarian.  
Fame Hardwood is committed to the finest-quality materials from certified, responsibly managed forests. Through a combination of design, technology and research, Fame Hardwood ensures its products are meticulously crafted.
More than 150 examples are on display in Fame Hardwood's Los Angeles showroom, many of which can be customized to create the exact flooring desired. From the Superbe Collection that features 7" French Oak floors to the Century Club Collection with 7 ½" or 9" wide European Oak floors with an ultra-thick 6MM top layer that, according to the company, is expected to last more than a hundred years, a multitude of options awaits. Known for its truly unique stains and colors as well as custom finishing methods, constantly connected and in contact with an elite team of trendsetting top designers and architects, "We stay relevant by actually setting trends by listening to what our clients are looking for," says Nazarian.
There are no limits to creativity with Fame Hardwood's custom parquet, herringbone, chevron and laser print design department. "Whether your ideas are sketched on a napkin or rendered with the most advanced software, our state-of-the-art facility and talented team of craftspeople can turn them into reality. From basic geometrical patterns to complex digitally-cut curves, to stunning metal inlay with a wide variety of textures, colors and coatings, we can bring just about any vision to life in wood," says Nazarian. "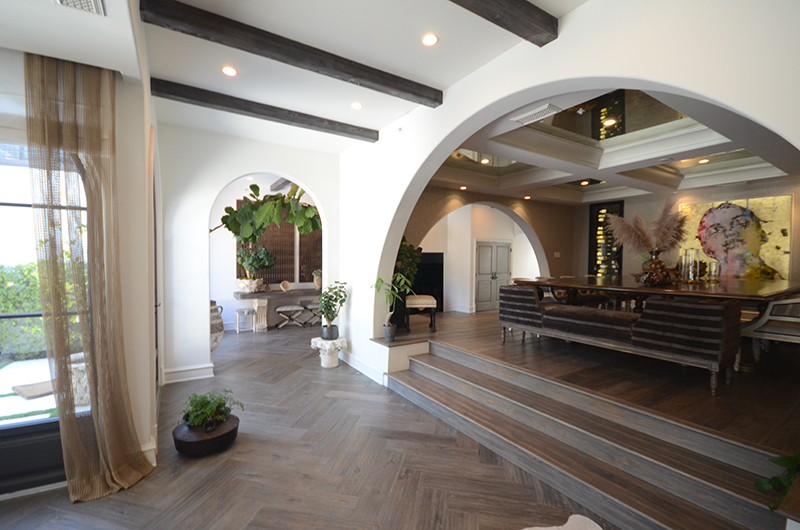 It's not just hardwood that the company is known for, "we are the only hardwood flooring manufacturer in the world able to offer a complete assembly of hardwood, rubber underlayment, wood adhesive, and commercial finishes under one banner with Veneklasen-approved sounds tests….Through strategic global alliances, Fame Hardwood has become the preeminent supplier for hardwood, vinyl and rubber underlayment in the multi-family and hospitality sector," explains Nazarian.
Paying attention to client needs is of paramount importance to Fame Hardwood. "We give the same care and customer service to large multi-family projects as we do our high-end custom homes and are available for tenants after they move in to answer any questions that might arise. These attributes coupled with our U.S. made branded rubber underlayment give an unparalleled edge in the sector….No email, text or phone call goes without correspondence past one business day," says Nazarian.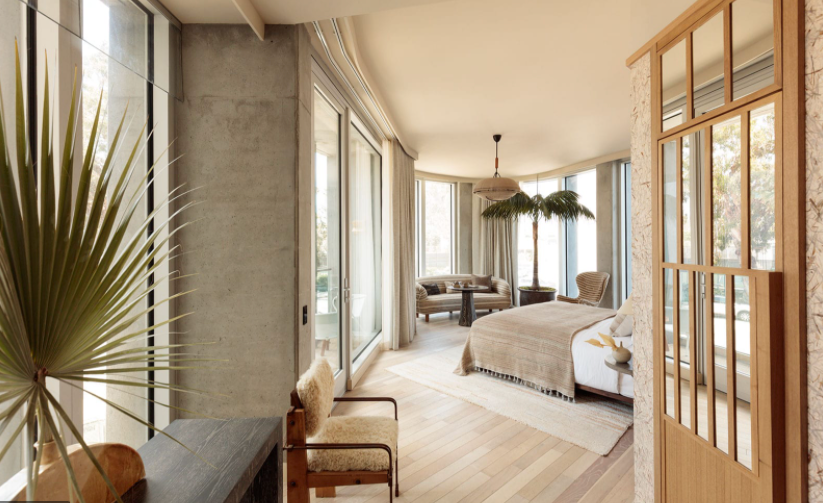 Fame Hardwood also takes social responsibility seriously and is a proud partner with the National Forest Foundation, supporting the protection and expansion of America's forests. "With our financial backing, National Forest Foundation will plant an acre of trees for each acre of wood flooring Fame Hardwood sells, essentially giving back to the planet by a multiple of 100. Wood is a naturally renewable resource and the forests thrive when proper management practices are employed. The harvesting is extremely important to the health of the forest and it is essential to note that after the trees have been cut down, the forest renews itself through a combination of natural seeding and the maturation of younger trees receiving more sun and water. Our core products and finishes, which are made in the USA, are 100%formaldehyde-free with zero volatile organic compounds (V.O.C), Carb 2 compliant, Lacey Act compliant, FSC Certified, and qualifies for LEED credits (MR 7, EQ 4.4, MR 6)," explains Nazarian," 
Fame Hardwood releases new products about once a year. Next on the horizon is the brand's Rivoak line—"by far the most exclusive Reclaimed Oak offered in the world and is strictly for the most discerning of clients," explains Nazarian. The rare line is "made from trees that have been buried in peat bogs and preserved from decay by the acidic and anaerobic bog conditions, sometimes for hundreds or even thousands of years. The wood is usually stained brown by tannins dissolved in the acidic water. Deprived of oxygen, the wood undergoes the process of fossilization and morta formation. Water flow and depth play a special role in the creation of morta. Currents bind the minerals and iron in the water with tannins in the wood, naturally staining the wood in the process. This centuries-long process, often termed "maturation," turns the wood from golden-brown to completely black, while increasing its hardness to such a level that it can only be carved with the use of specialty cutting tools," explains Nazarian. A special floor indeed!
Source Fame Hardwood in the StyleRow Marketplace. To find out more, visit their website.