Drawing upon three decades of experience designing and manufacturing custom furniture for her interior design projects, interior designer, Jeannie Brown founded Casa Marrón in 2007. "In the Spanish tradition, houses are given names which are displayed on decorative plaques by the entrance. Jeannie Brown's home has a plaque that says Casa Marrón – the brown house, as in her last name, Brown. When she started CM it seemed the perfect name for the line. The original plaque can be found on the Casa Marrón website under Our Story," explains the brand.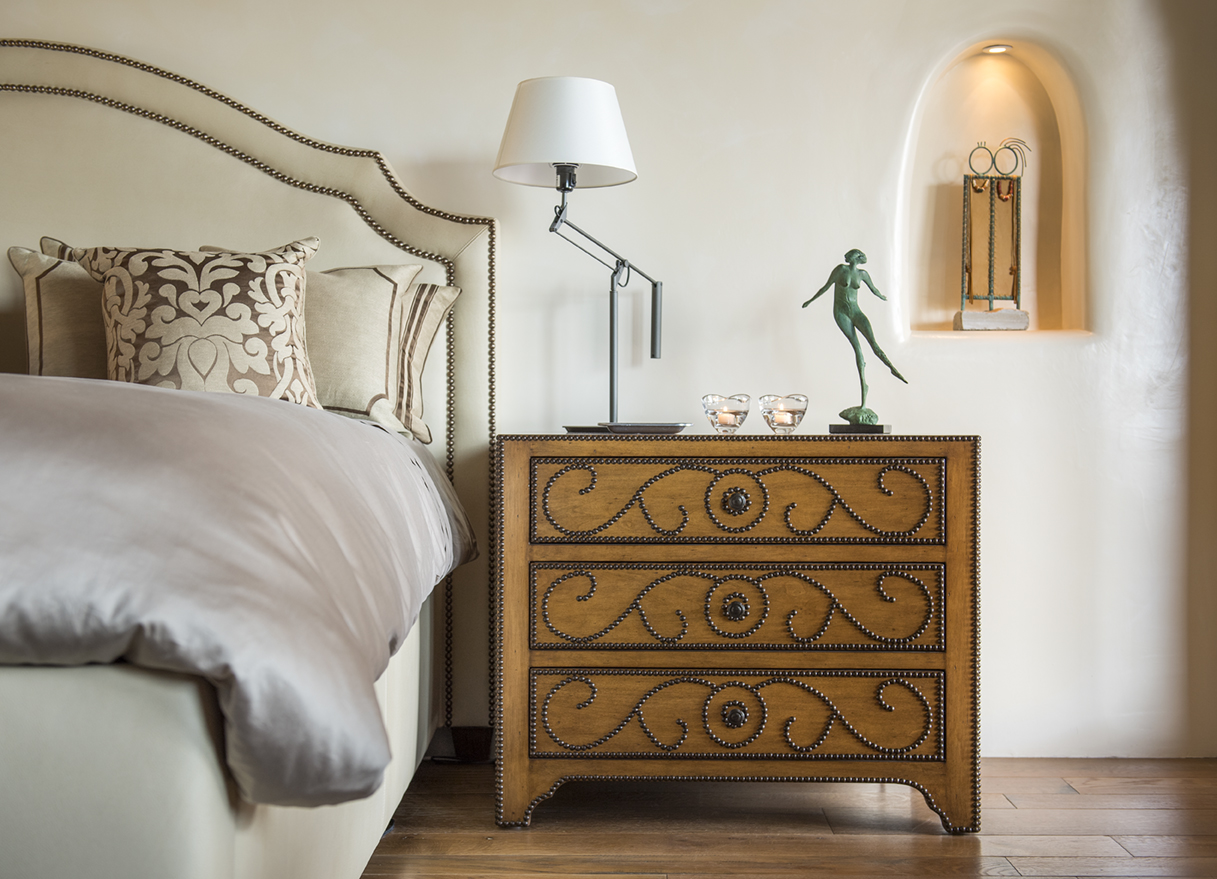 Available exclusively to the trade, Casa Marrón offers an expansive line of furniture, featuring custom pieces previously created for high-end residences. "The same demand for excellence is behind every piece produced by Casa Marrón today and sold to interior designers," explains the brand.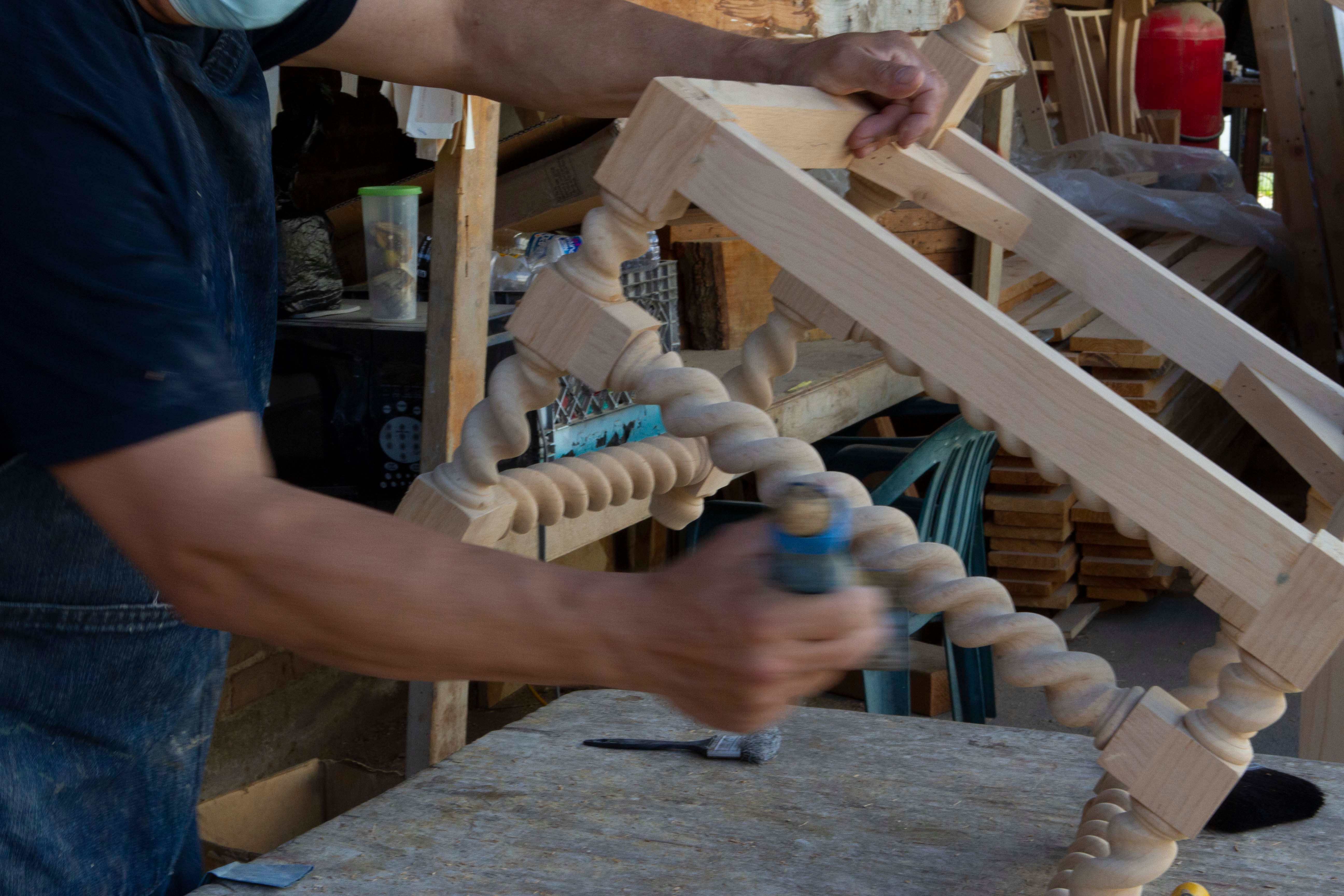 The line comprises a unique blend of styles—"some more traditional pieces, others with clean, simple contemporary lines, and others with a blend of traditional carving details applied to furniture with modern lines," explains the brand. Its distinct designs coupled with its rich, layered, hand rubbed finishes allows Casa Marrón furniture to fit into a wide array of interior aesthetics. "There is a juxtaposition of the hand carving and finishing used on a well-made piece of furniture. Casa Marrón is not rustic. It is refined, and the finishes are very high-end. CM's tag line is "Made by hand. Finished by hand," explains the brand.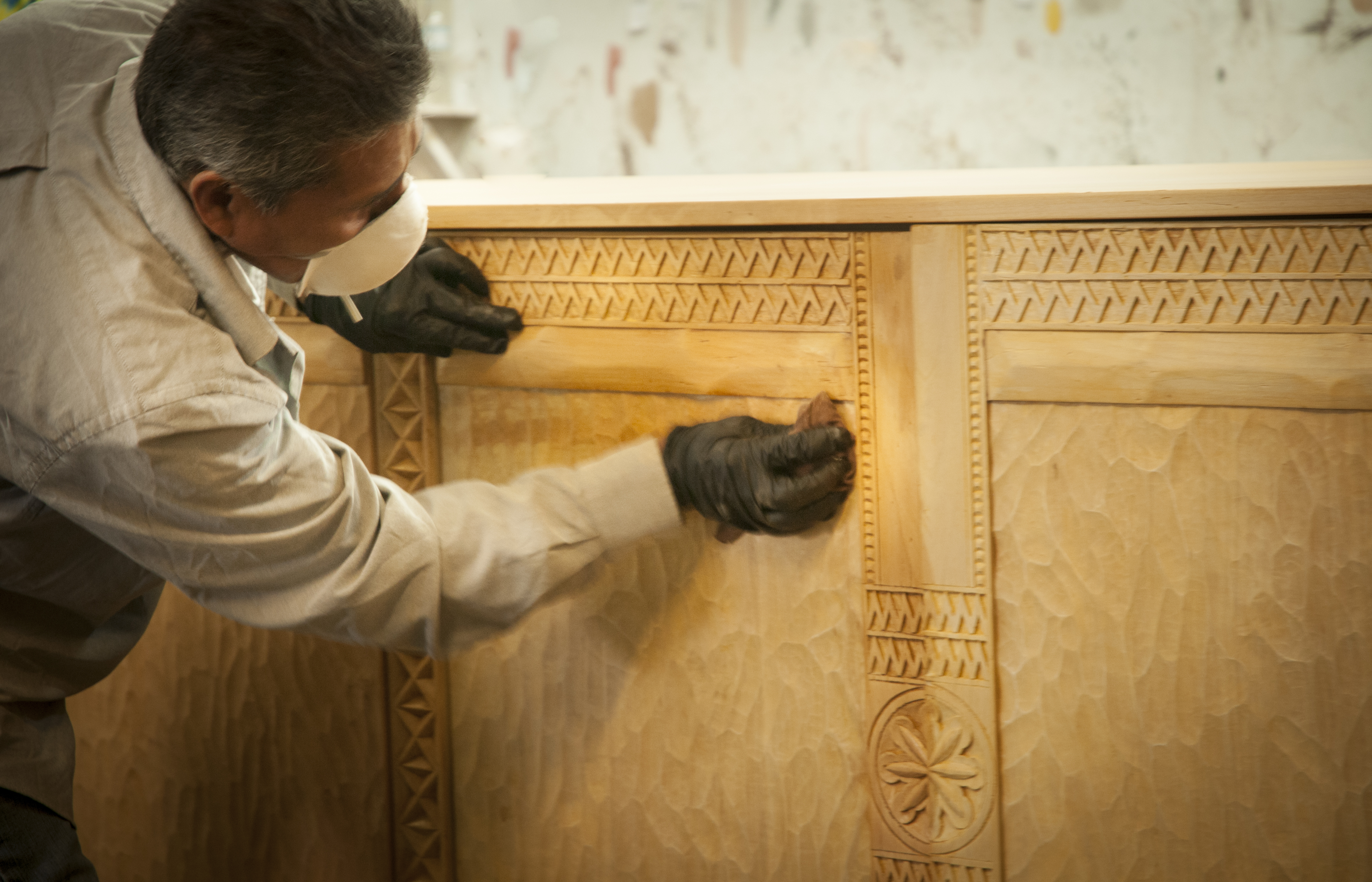 With top quality craftsmanship at the very essence of the brand, at Casa Marrón "individual craftsmen create the carving details by hand, including the turned legs on our chairs and tables. We do not rely on machinery for this process. Hand-carved, hand-turned, bench-made bespoke furniture is a dying art, and we are very proud to keep this amazing art form alive," explains the brand.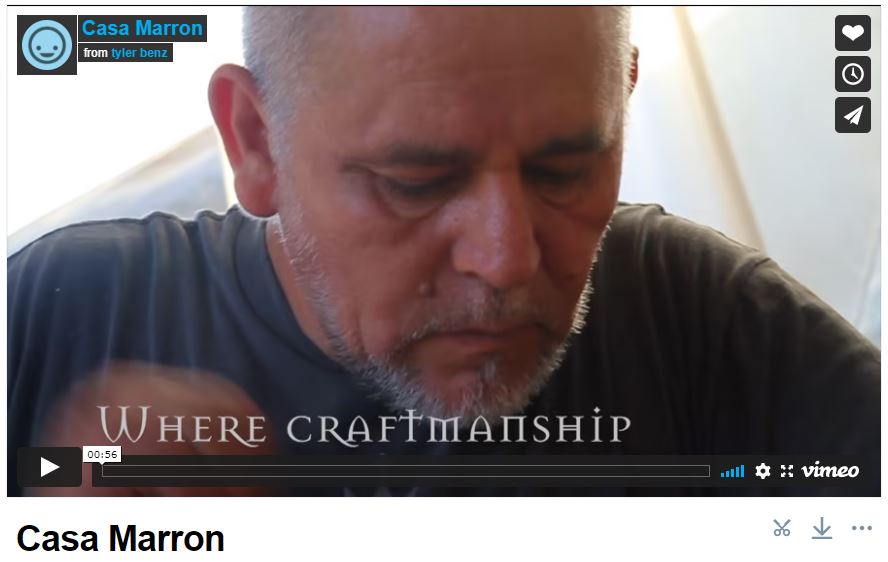 Designed in Santa Fe, New Mexico, and fabricated in Los Angeles, California, all pieces in the Casa Marrón line—majority of which are made from Alder and White Oak wood—can be customized including size, finishes and details. The brand also welcomes collaboration with interior designers. "A new piece might be inspired by something in the line—a console table can become a coffee table—carving details from a cabinet can be used for a new table design. Also, Casa Marrón welcomes the opportunity to work with interior designers to execute original ideas. The possibilities are endless," explains the brand whose dedicated artisans take care in all stages of the design process, including planning, to perfect each bespoke piece. The brand is constantly creating new pieces and new finishes to meet the needs of designers. 
Source Casa Marrón in the StyleRow Marketplace. To find out more, visit their website.