With values remaining true to John Farrow and Richard Ball who founded Farrow & Ball in 1946 in Dorset, England, over the company's 75 year history it has garnered an impeccable reputation for its high-quality paints and handcrafted wallpaper.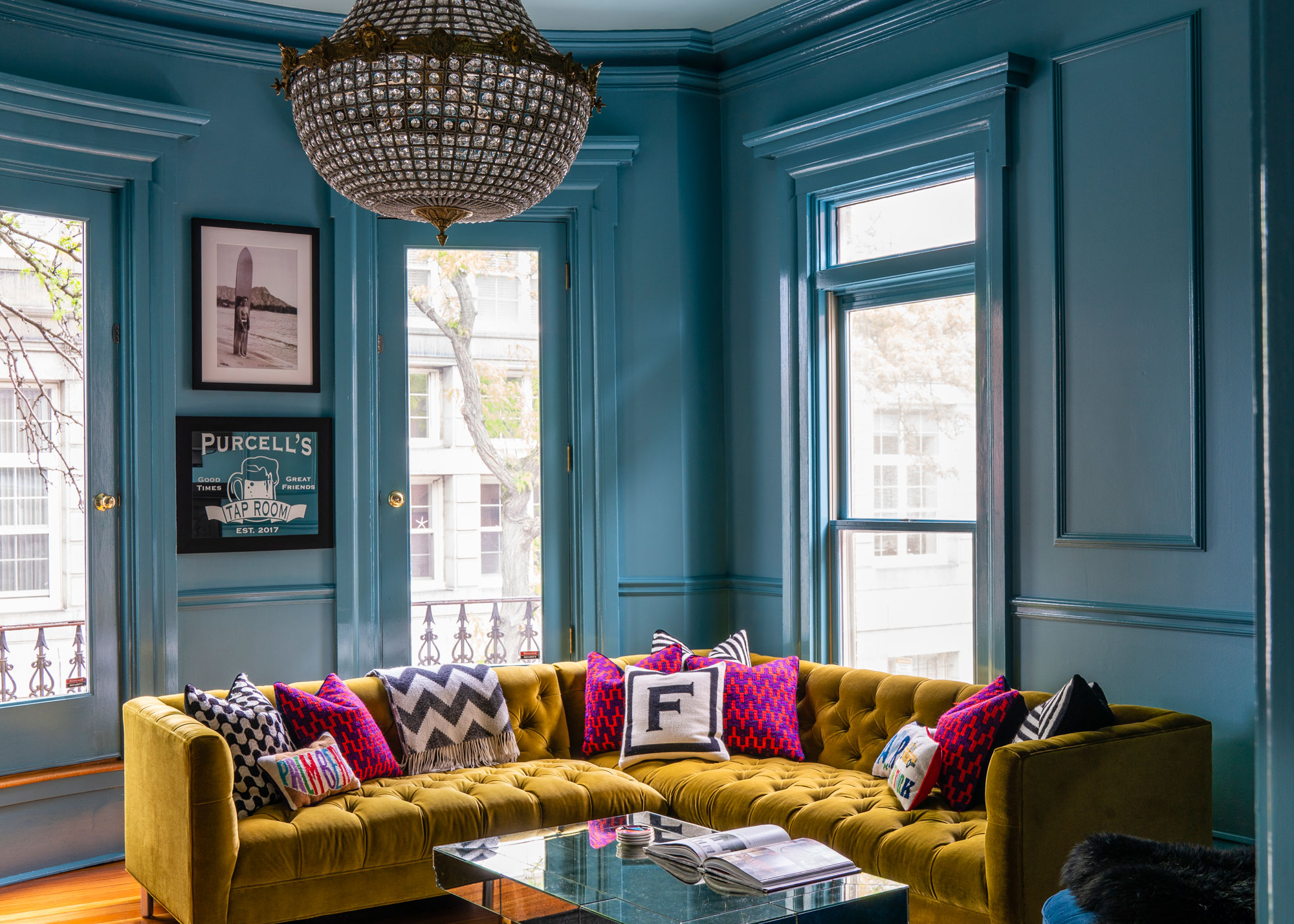 Produced with passion and expertise, the brand's eco-friendly, long-lasting paint is crafted with the highest quality ingredients and richest pigments, creating exceptional color depth, coverage and response to light. "Craftsmanship is absolutely integral to our brand–there would be no Farrow & Ball without it. Every day at our factory in Dorset, our expert handcrafters and chemists combine cutting-edge technology with traditional manufacturing methods, and it's that balance that sets us apart," explains the brand, which proudly produces cruelty-free products, never testing any of its paint on animals. 
With exact paint recipes and formulations a closely guarded secret, the brand relies on generous quantities of the very best pigments, light-refracting titanium dioxide, high-quality binders, and a low-VOC and eco-friendly water base.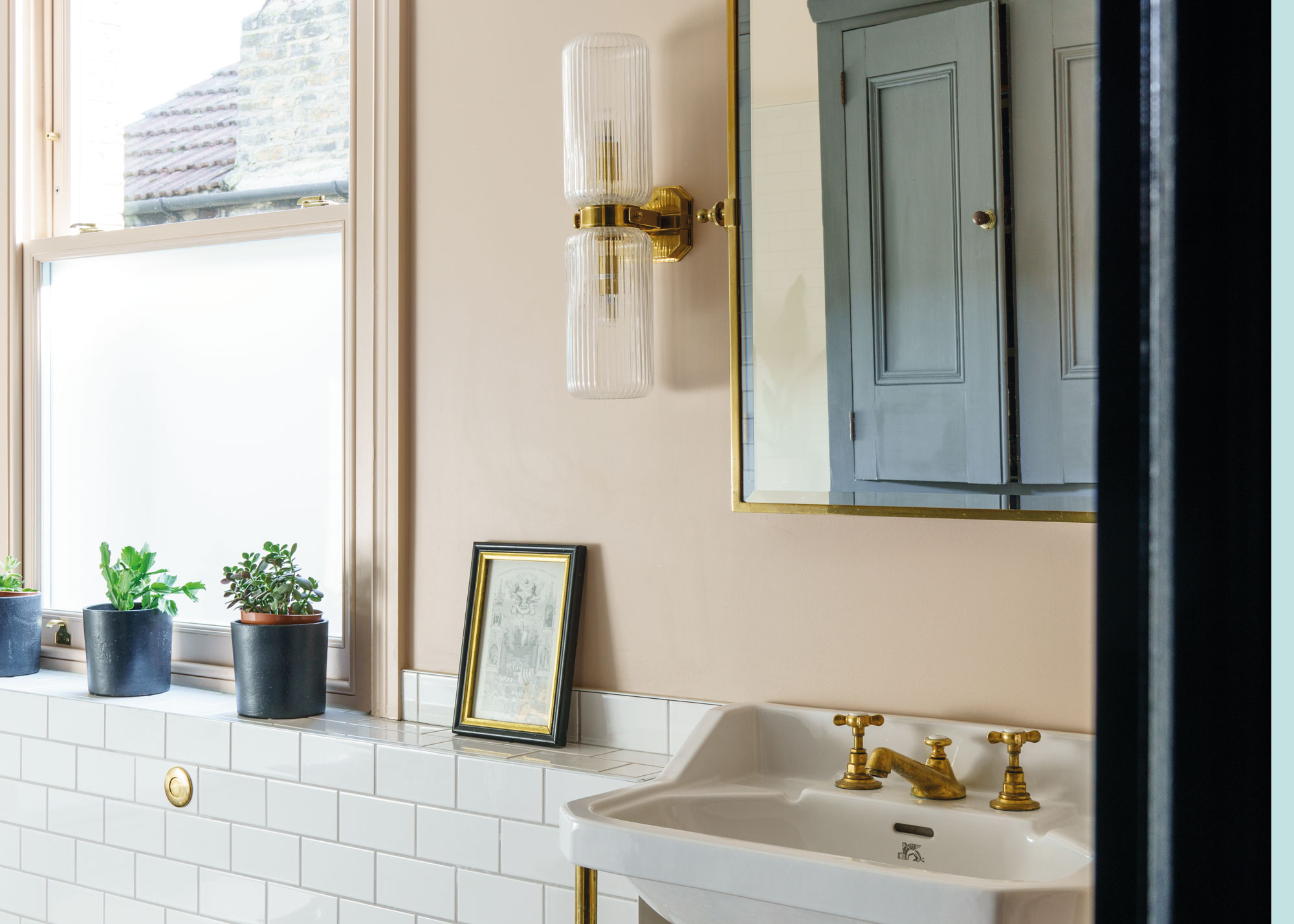 In 2010, Farrow & Ball was the first premium paint brand to switch from oil based paints to more eco-friendly water based paints. "This was a bold move at the time and laid the foundation for further work on reducing our impact on the environment," explains the brand. Constantly seeking additional steps it can take to create even more eco-friendly products, the brand is proud to hold an A+ rating for indoor air quality, use infinitely recyclable paint tins and craft finishes with the lowest possible levels of VOCs (volatile organic compounds). "In terms of sourcing, we're committed to only working with people and companies who share our ethos, including responsible pigment suppliers who are fully compliant with the Modern Slavery Act 2015," explains the brand. Through the years the brand has also donated hundreds of gallons of paint a year to Paint Care—"A program set up by the Paint Stewardship Council to fund local paint recycling schemes across the US," explains the brand. Farrow & Ball's environment mindfulness goes beyond its products to the way in which is does business, from recycling 100% of the dry waste from its Dorset factory and 97% of its liquid waste (working towards 100%) to creating cardboard packaging with 75% recycled material, a figure that's increasing all the time explains the brand.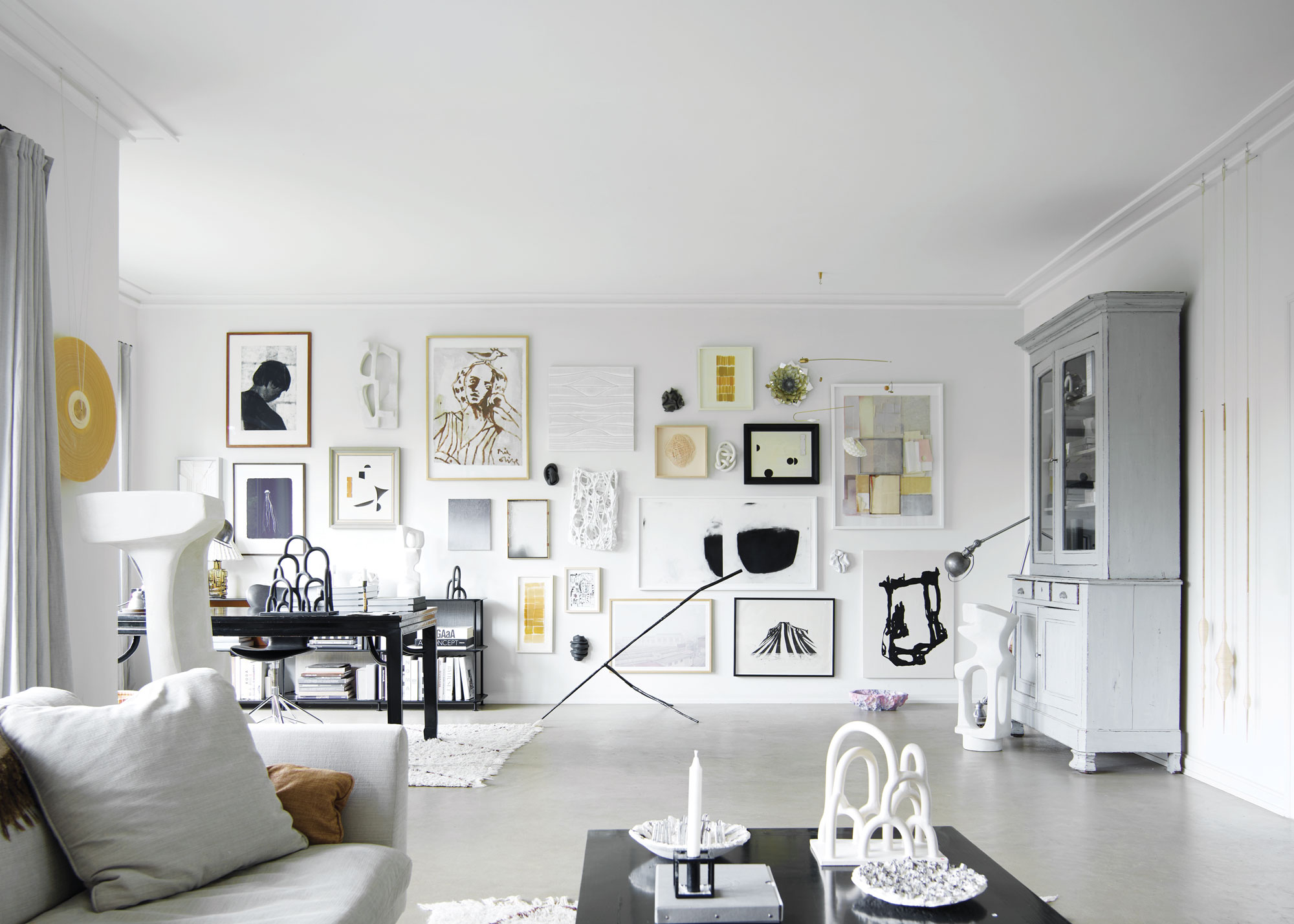 With a story behind every hue that is reflected in its name, "One of the things that designers love about Farrow & Ball is the muted quality of the palette. While there are some real standout shades, there's nothing overly sharp about them, and the small dose of black pigment in most colours gives the palette an overall feeling of elegance and timelessness," explains the brand. From its signature chalky matte to a brilliant gloss, the brand's palette includes a wide range of beautiful interior and exterior finishes.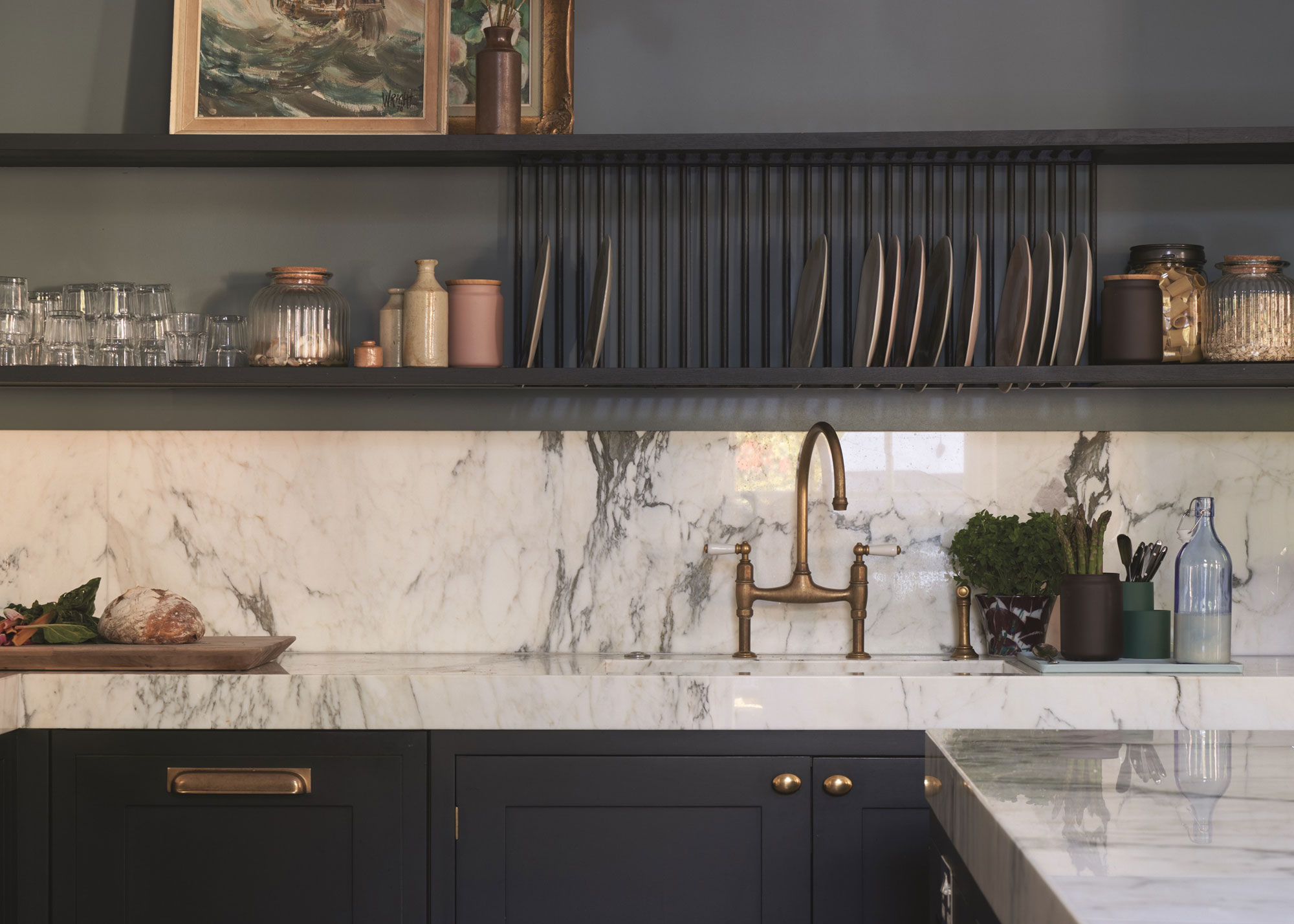 Bringing thoughtfully crafted paints to homes across the globe, Farrow & Ball has partnered with institutions, designers and color experts. "In North America, we've worked with institutions such as The Metropolitan Museum of Art and MoMA, and recently created a collaborative palette with LA-based designer Kelly Wearstler," explains the brand.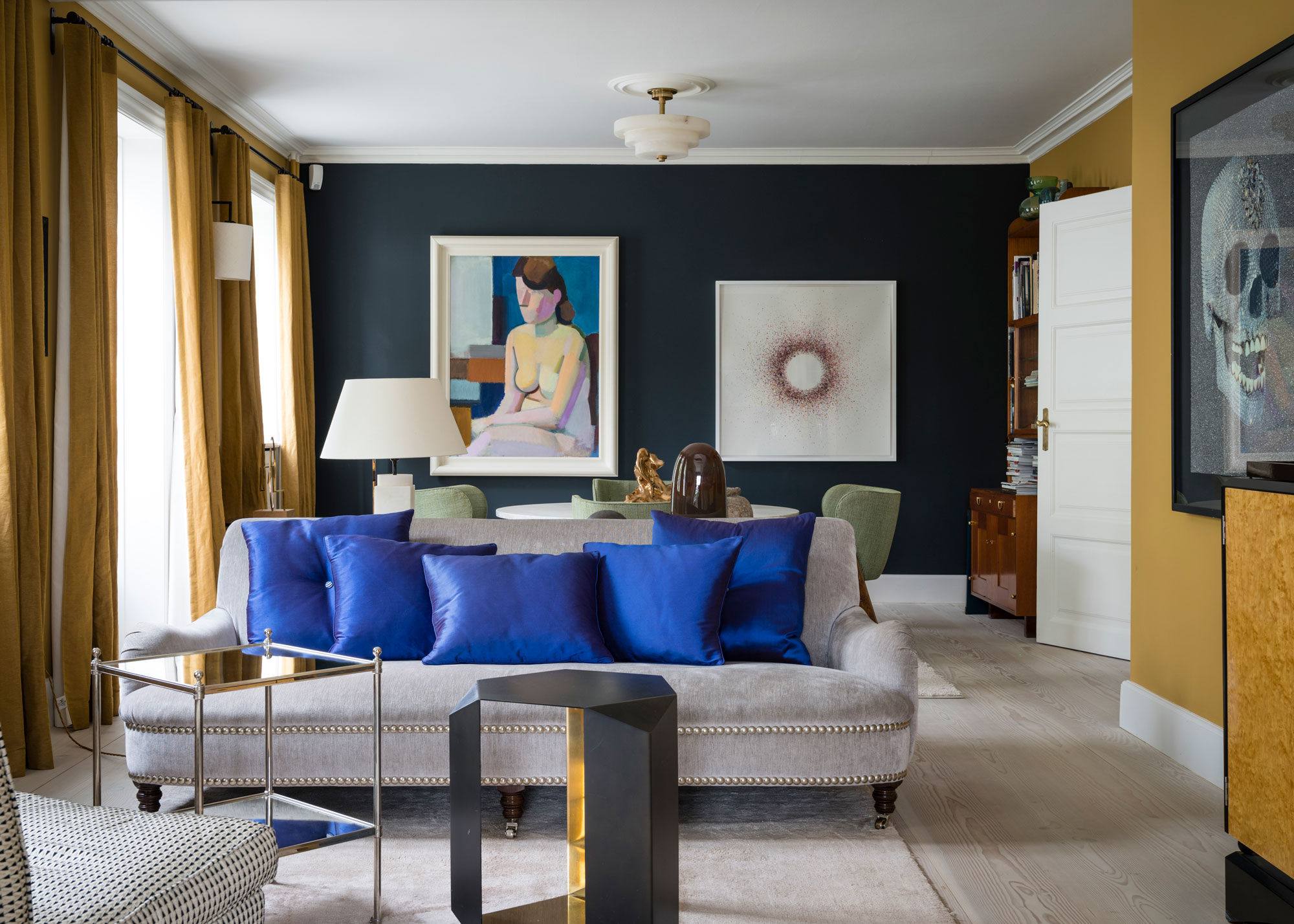 Honored with many awards and accolades, most recently Farrow & Ball received the Architectural Digest Great Design Award for its color Stone Blue, as well as Best of HOUZZ awards in two categories: Design and Service. In the past year it's also been the proud recipient of licensing and branding awards for its Colour by Nature collection.
With a curated core palette of 132 colors, Farrow & Ball is available across the globe via online, in the brand's 61 showrooms and through a large network of stockists. Source Farrow & Ball in the StyleRow Marketplace. To find out more, visit their website.