A melting pot of tribal craft and African heritage paired with modern luxurious expression, Egg, founded by South Africans and life partners, Greg and Roche Dry— exudes a distinctive design dialect. The duo's bespoke furniture and lighting designs offer form and function, while exuding an extraordinary eye-appeal.
In everything they create, they ask themselves, "Is it Egg enough?" ensuring that each design is distinctive and special; has enough uniqueness and stands apart; is luxurious and forward-thinking; is filled with character and personality; it brings a smile to your face and a feeling of sheer happiness. "If it's not Egg enough, it's not worth doing!" they say.

Working almost exclusively with designers—who are able to commission original pieces—Egg stands the test of time. Each piece is a spirited blend of heritage, passion, meaning and African soul, with curiosities that make each customer smile.
Craftsmanship is core to the Egg brand in both the execution of the manufacturing process as well as the hand-made aspect of many components within the design. When the brand speaks of luxury and bespoke, it is to explain the nature of its craftsmanship— it's not about luxury as it is perceived by price, but the luxury to know Egg products are handmade by local artisans who care about what they do and how they do it.
It was indeed an exploration to find manufacturers and processes to use within Egg's collections. While admitting it was a challenge to find craftsmen who are dedicated to its processes in South Africa, over the years the duo has found an array of talented partners to bring their designs to life.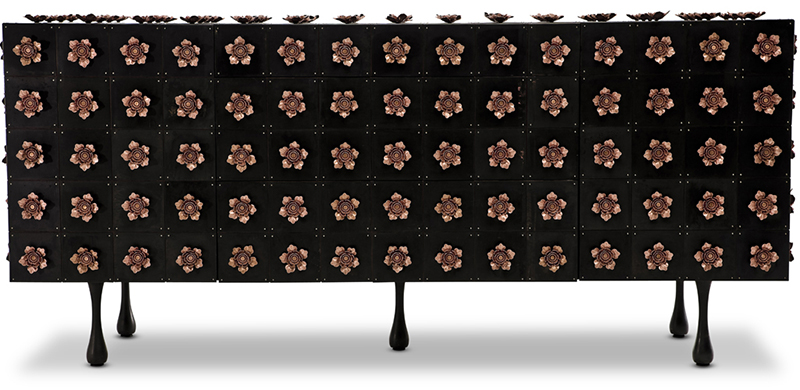 Egg constantly innovates material pairings to create their unique and often quirky designs. Ensuring they use age-old techniques so as to keep them alive, all materials are FSC approved and come from sustainable sources. Egg products are made by small local, South African factories, mostly family run. Egg is committed to showing these local craftsmen loyalty by never deviating from this path.
The thoughtful brand includes an element of hand carving in each collection to show support of sculptures hailing from Zimbabwe. It also uses a lot of sand casting in its pieces as well as casting in solid brass, aluminum, and copper. The nature of this style of casting is natural imperfections, variations, and texture, which adds depth and a hand made quality to the pieces.
True to its outside the box approach, Egg relies on a small artisan operation whose main business is to cast industrial cogs and components for railway tracks to create its casters. They jumped in feet first, from making cogs to producing beautifully executed components for Egg's luxury furniture. Similarly, the company they turn to for all of their nonferrous metal turnings and spinnings are a second-generation company that produced trophies with an amazing skill set but a dwindling market. Their main metal spinner is in his 70's and has been with the company since the beginning. This truly speaks to the brand's ability to source the best talent in unexpected places.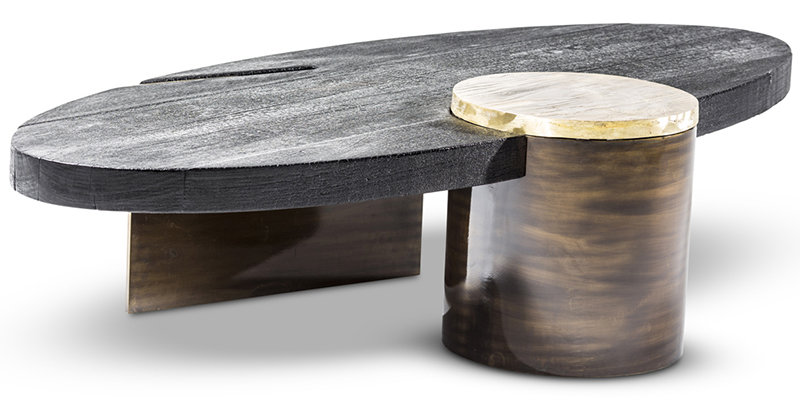 Another unique contributing craftsman is Ngwenya glass blowers for many of Egg's lighting pieces. Blowing glass from 100% recycled soda bottles, their glass has a very particular identity. They are also the only glass blowing company in Africa that employs 70 people in a poverty-stricken Swaziland.
The brand stays true to its core philosophy by creating products that are always surprising, unusual, unique and never generic. With a timeless design, not one piece has been removed from its catalog, some being 10 years old, but look as relevant today as they did back then.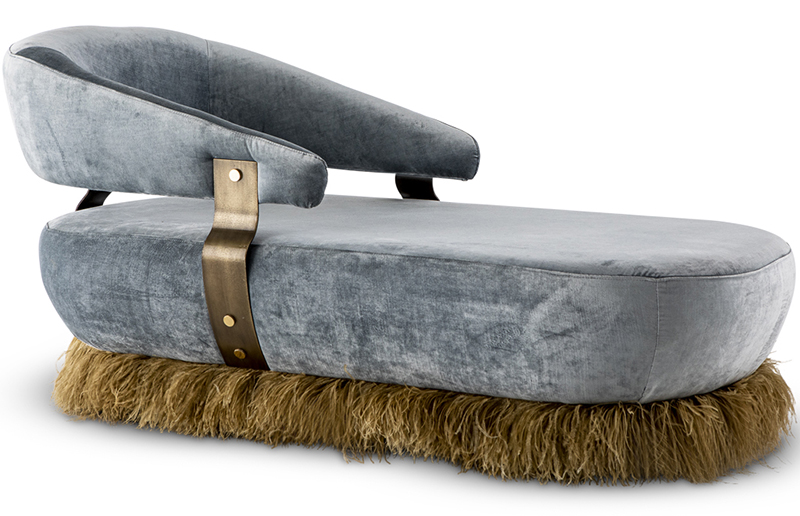 Gaining serious traction in the U.S. market, Egg releases a new collection each year. After spending months crafting the designs, their next collection will release this fall— the most complex and bespoke collection yet.
View Egg's offerings in the StyleRow Marketplace. To find out more about Egg, visit the website.