With an immeasurable sense of pride in its time-honored processes and hand craftsmanship, Carlisle Wide Plank Floors is synonymous with the finest handcrafted wood floors in America. Reflecting nature's beauty, the highest quality raw materials comprise each plank. "In a world where organic materials and a connection to nature are more important than ever before, artisan-crafted wide plank wood floors offer a unique way to bring the "art of wood" into interior spaces," says the brand.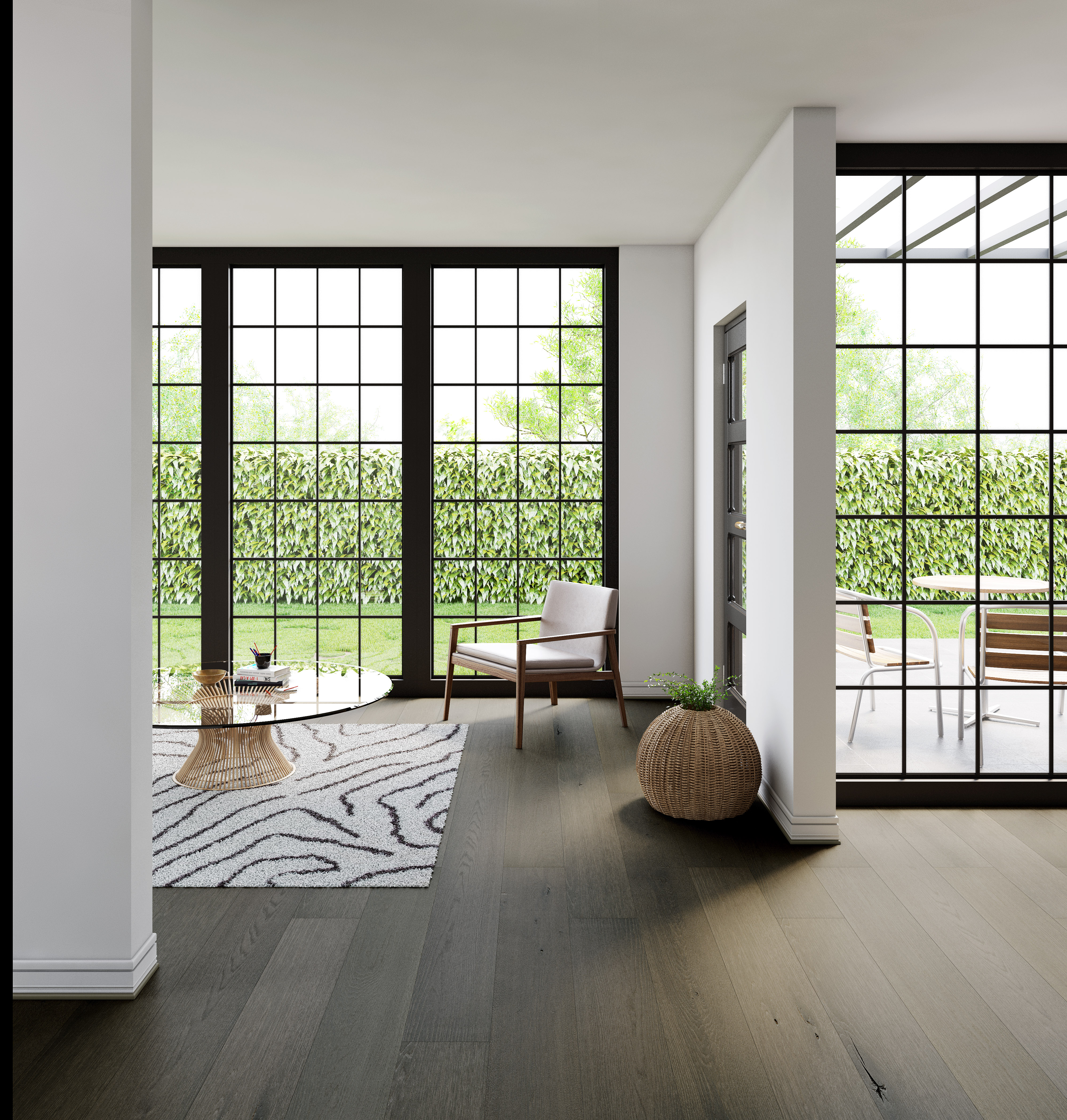 In business for more than 50 years, everything about the Carlisle experience is exceptional, beginning with the brand's sourcing philosophy. "We work exclusively with a small, carefully selected group of Sawyers who uphold the highest standards of sustainability. By crafting one floor at a time and avoiding mass production, we dramatically reduce overall waste when crafting your floor. Our wood is strategically procured from areas around the country where each species grows best because the quality of a floorboard is only as good as the quality of the tree you start with," explains the brand.
The brand's high quality wood floors are indicative of its deep respect for nature and the craft of woodworking. "Nature does not create all wood to be equal and the finest examples of nature's exquisite beauty must be respectfully crafted into works of art for future generations. The life effort of each individual timber is ideally revealed through slow and careful craftsmanship done by people who have a passion for wood and who are empowered to create beauty," explains the brand.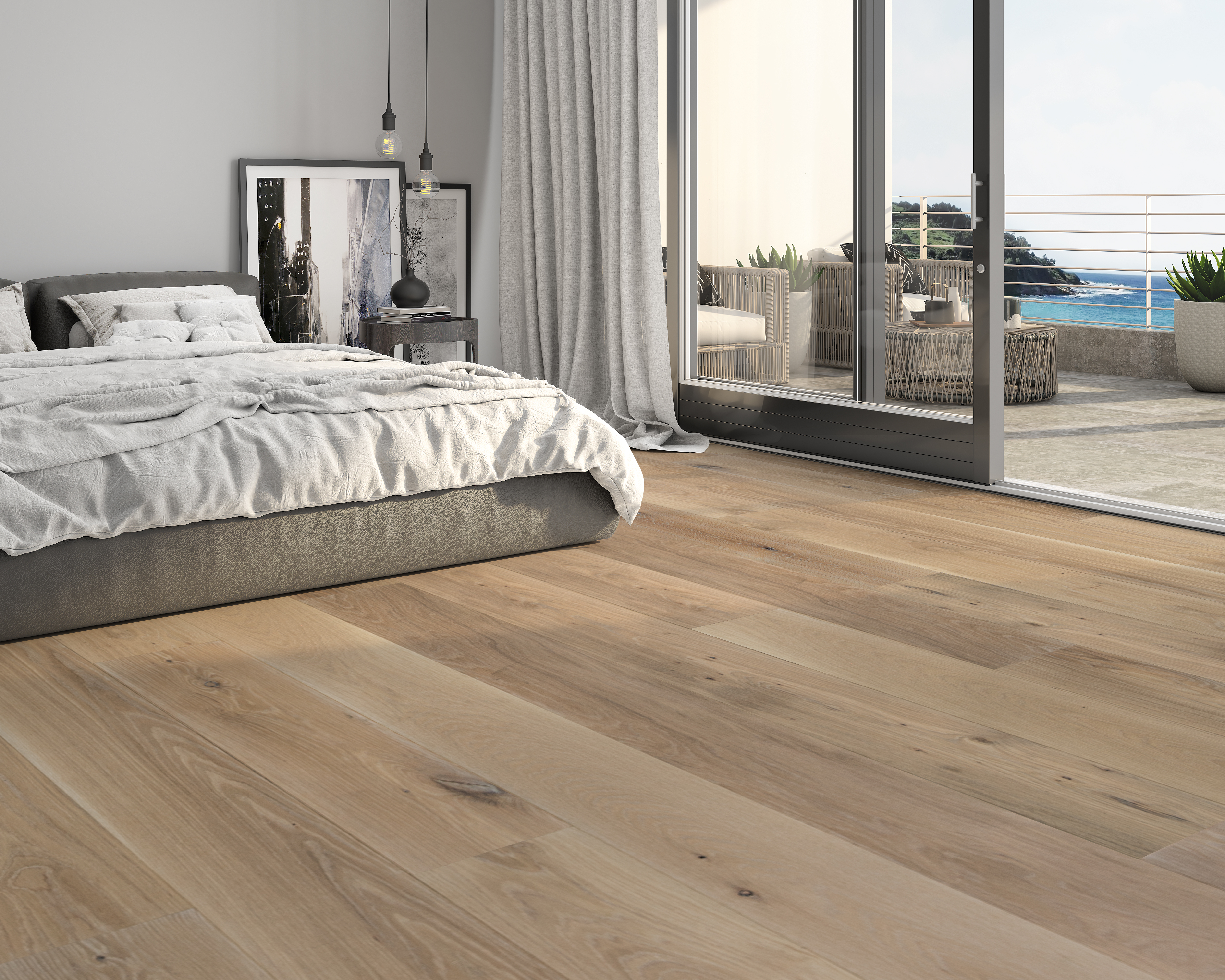 Bringing more than 200 years of combined experience in woodworking, "Carlisle craftsmen are true artisans with a love and feel for fine wood. They live and breathe it. To them, every grain pattern and color variation tells a story, which will eventually unfold on the floor of your dreams," explains the brand, which adheres to a proprietary SlowCraft™ process focused on patience and emphasizing attention to detail.
Meticulously crafting the widest, longest center-cut plank floors available, Carlisle Wide Plank Floors fit equally as well in a traditional rustic space as they do in a fashion-forward motif. With a belief that every detail of every floor matters, from selecting the perfect shade to the nuance of a hand-scraped edge, each client's needs and wants guide Carlisle in creating a personalized, custom-made floor just for them. "What you live on can do more than define your aesthetic vision. We believe that what you live on should represent who you are," explains the brand.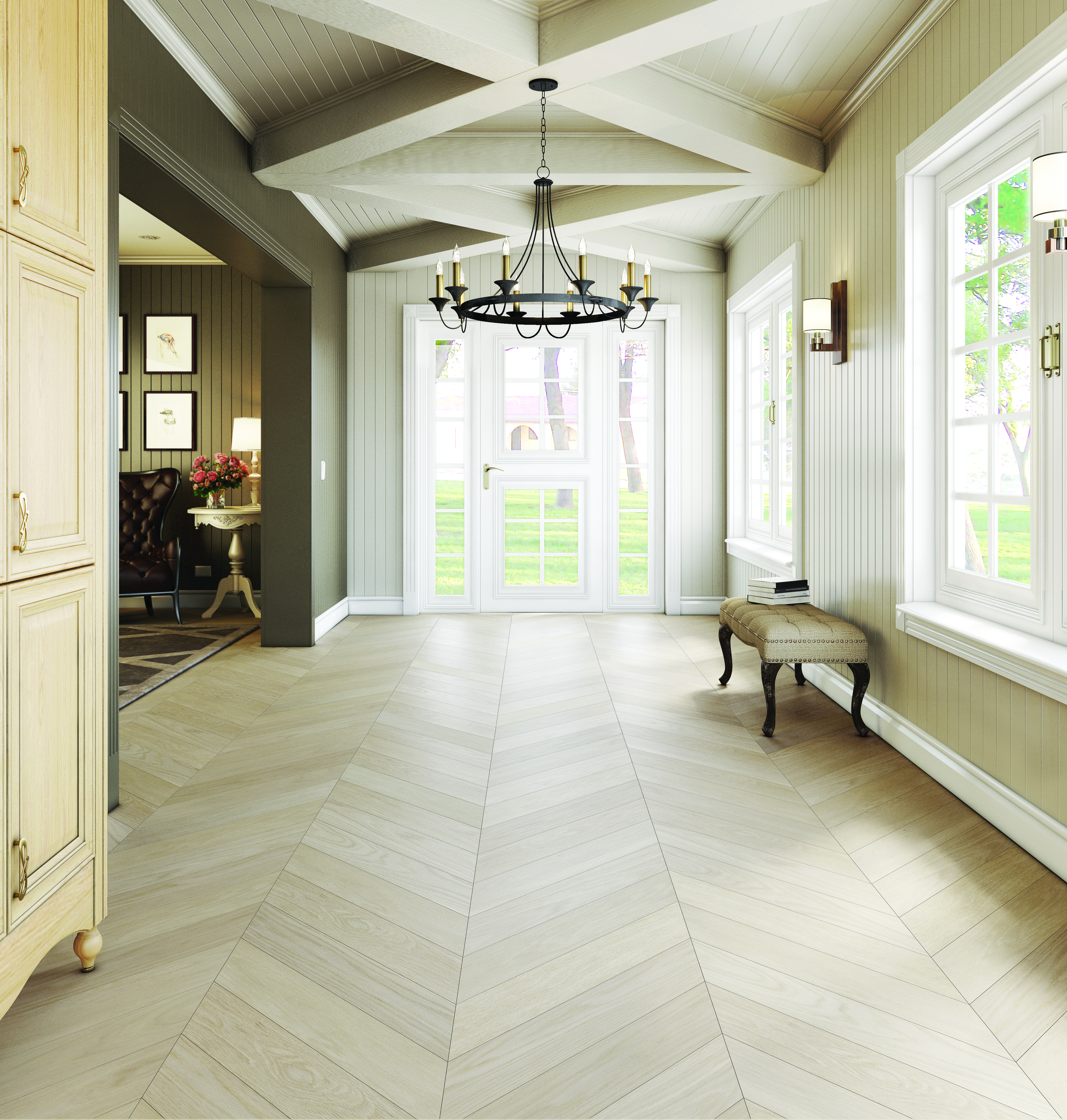 Carlisle offers its curated Collections, custom crafted to each client's specifications, as well as complete custom design to match a specific vision. The extensive Collections feature a gallery of popular designs offered in a wide range of colors, textures and patterns. No matter which option is selected, the same care is paid to the process and bringing the flooring to life one plank at a time. 
Coming directly from Carlisle's mill in New Hampshire, its method is impressive to say the least. "As many as two dozen pairs of hands will touch each plank during its journey from rough timber to a work of art. Our craftsmen are the tipping point. They are the point where the tree ultimately becomes a floor. They are the point where a certain reverence must be paid to the original timber, while still being attentive to the demands of each client. Their pursuit is to satisfy both. That is why we make one floor at a time. Whether it's a Collection floor, or a floor you have personalized, we do not have anything on a shelf. This manufacturing process allows our craftsmen to separate each job and understand the specific need needs of each and every client. It allows them to see the floor as a complete work. The pride and ownership this creates in every one of our craftsmen is an essential part of the inherent beauty in every floor they make," explains the brand.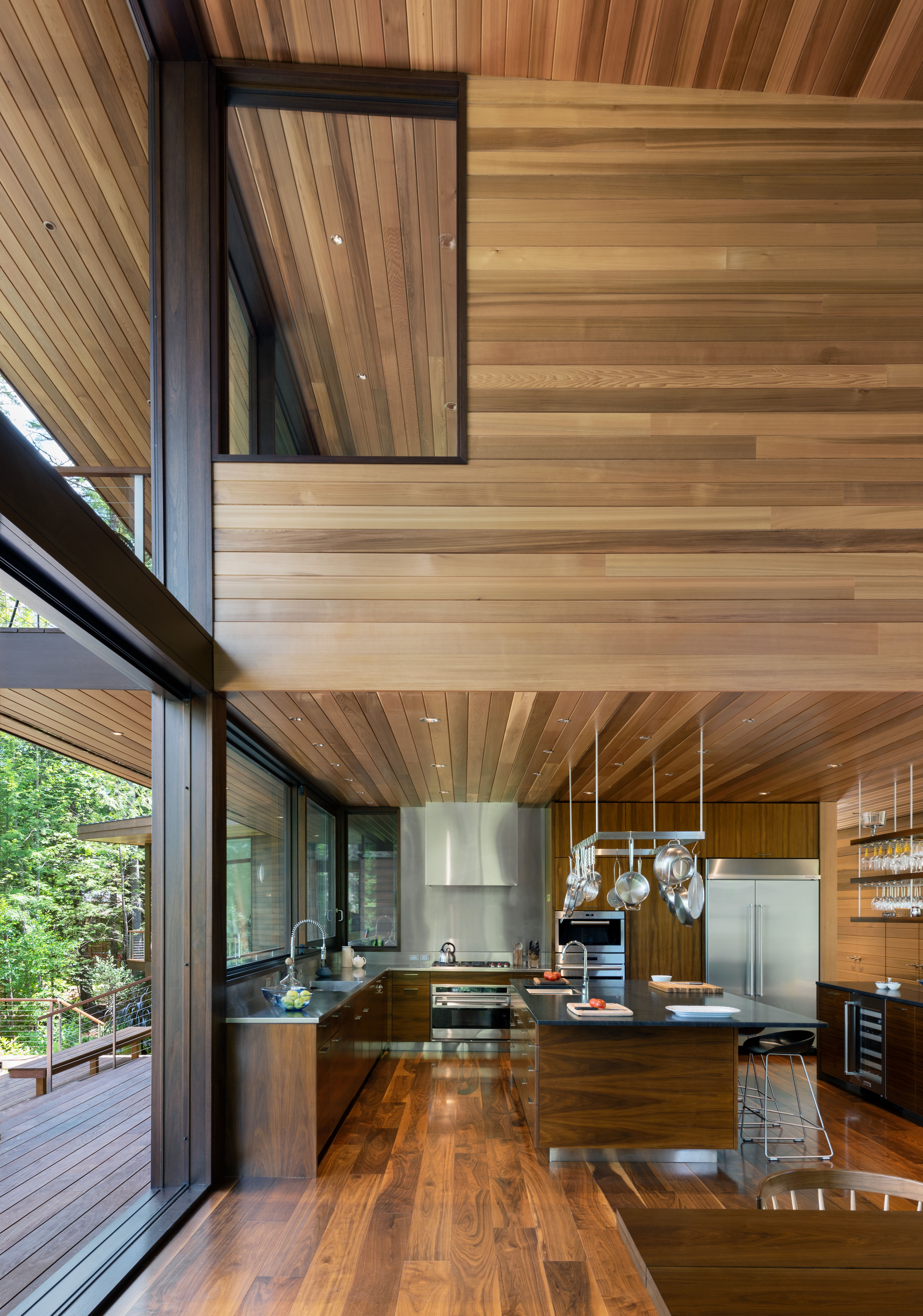 Customer service is also of the utmost importance to Carlisle whose friendly and knowledgeable staff are there to guide clients every step of the way. "We believe it is our responsibility to provide every client with a thoughtful, educational process that clearly defines everything from the value of their investment to the proper methods of installation," explains the brand. By selling direct, Carlisle avoids the increased markup of a middleman ensuring that the investment made by purchasing one of its floors is in the quality of the material and process. 
Staying in tune with what designers and their clients are asking for as well as staying on top of what is happening in design and the wood flooring industry, allows Carlisle to stay at the forefront. The brand adds new Collections and products at least twice a year with on-trend looks. Recently, it launched is Earthen Collection with six shades in 8″ Hickory, each named after a different type of soil with the subtle and variable hues indicative of that found in nature.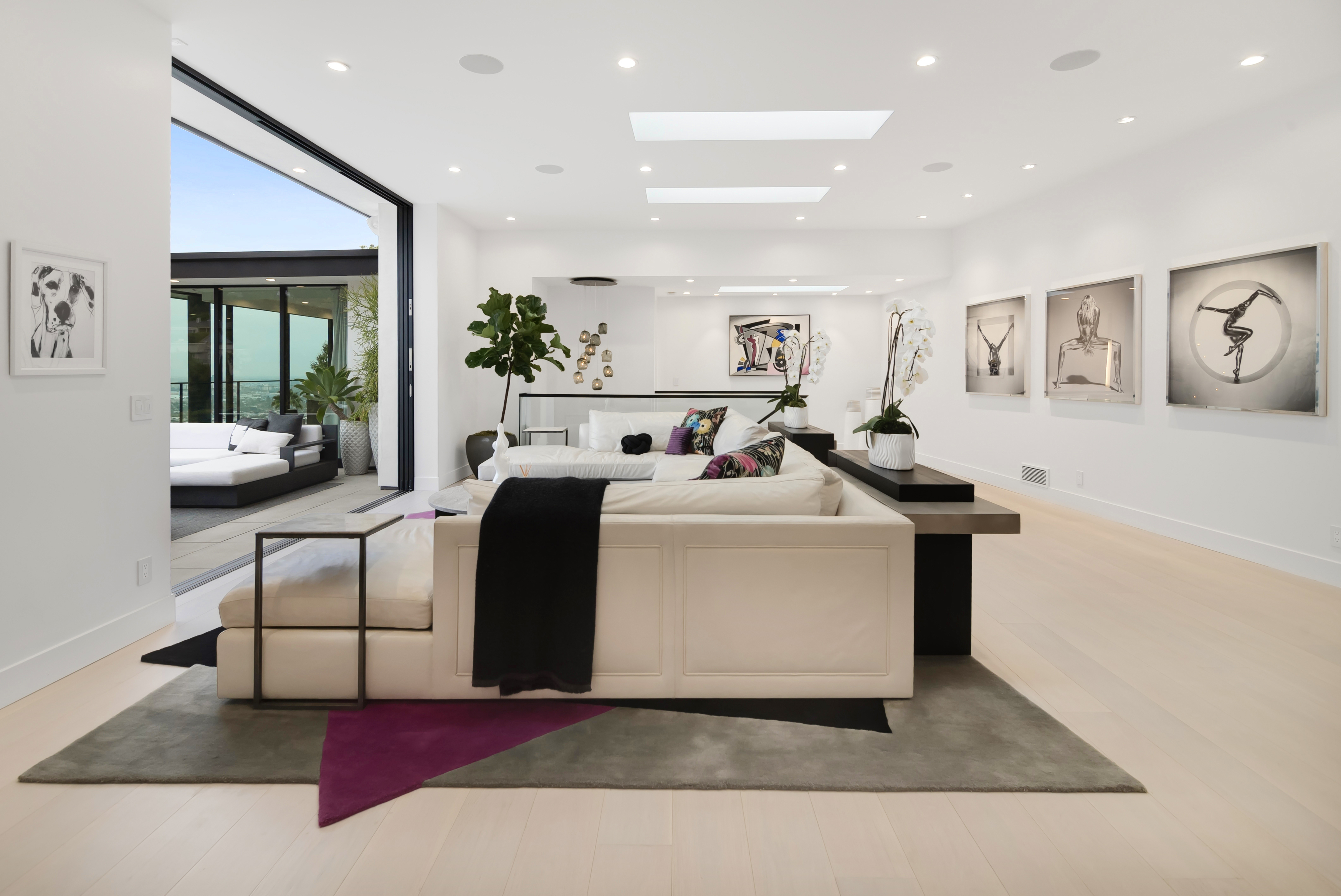 Carlisle Wide Plank Floors has been honored with the Design Journal, ADEX Awards, Best of 2020 Products. The brand is also proud to support local charities in its showroom locations.
Source Carlisle Wide Plank Floors in the StyleRow Marketplace. To find out more, visit their website.