Infusing 20+ years of design mastery, owners Jordan Tabachnik and Murray Duncan bring a fresh perspective to custom furniture. Creating exquisitely crafted, artful pieces produced and finished by hand in their Toronto studio. Incorporating collaborations with the best local, small scale fabricator, Morgan Clayhall embodies creativity, form, and function to exacting standards.
Named one of the "17 On-the-Rise Designers You Should Know Now" by Architectural Digest magazine in 2017, Morgan Clayhall designs have caught the eye of the design industry's top tastemakers with pieces that are intended to stand the test of time. With a focus on expert craftsmanship that manifests itself through a commitment to creating a high quality, beautifully finished pieces of functional art. The quality and attention to detail are illustrated in their final designs.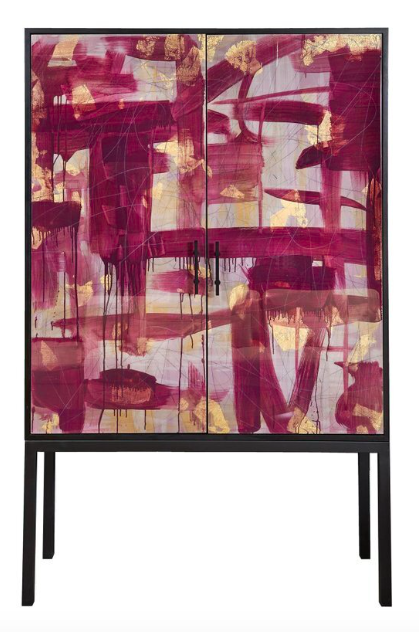 The studio's one-of-a-kind commissions create personal bonds with clients. Eye-catching, art flanked glossy facades feature original artwork by Murray Duncan. He skillfully incorporates a personal message, poem, words, family names or whatever the client desires into the artwork which is sealed in glossy resin. "We both really enjoy what we do. We get excited to create pieces for clients. Our main focus is to make sure the client is happy with the final design and they enjoy it," says Tabachnik. A Morgan Clayhall piece is the center of attention no matter the room it sits in.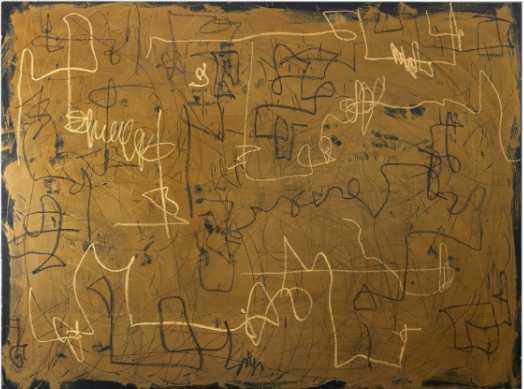 Morgan Clayhall pieces feature materials mainly sourced from Canada and the US and are fully customizable—including size and material finishes—to suit any interior. Client feedback is of the utmost importance to Morgan Clayhall, which releases new products every six months.
In addition to their popular custom cabinets, consoles made of stone, steel and wood are statement-makers of their own. Next up for the dynamic duo are smaller pieces with a focus on tables, as well as a small line of lighting within a year or so.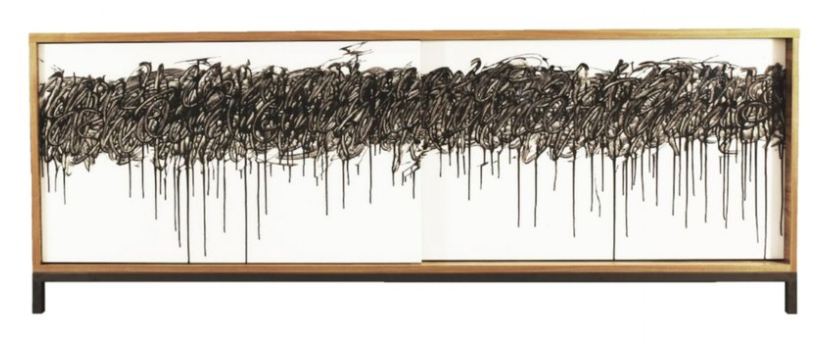 Source the Morgan Clayhall catalog of custom cabinets and consoles in the StyleRow Marketplace. To find out more about Morgan Clayhall lighting, visit their website.