Dorrian Porter, Founder and CEO, had a problem. He sought to inspire his three kids from afar, but knew that a message to a  glowing digital screen would be just another message. Sitting in a Paris train station, he dreamed up  Vestaboard, a smart messaging display that is beautiful to see and pleasing to hear.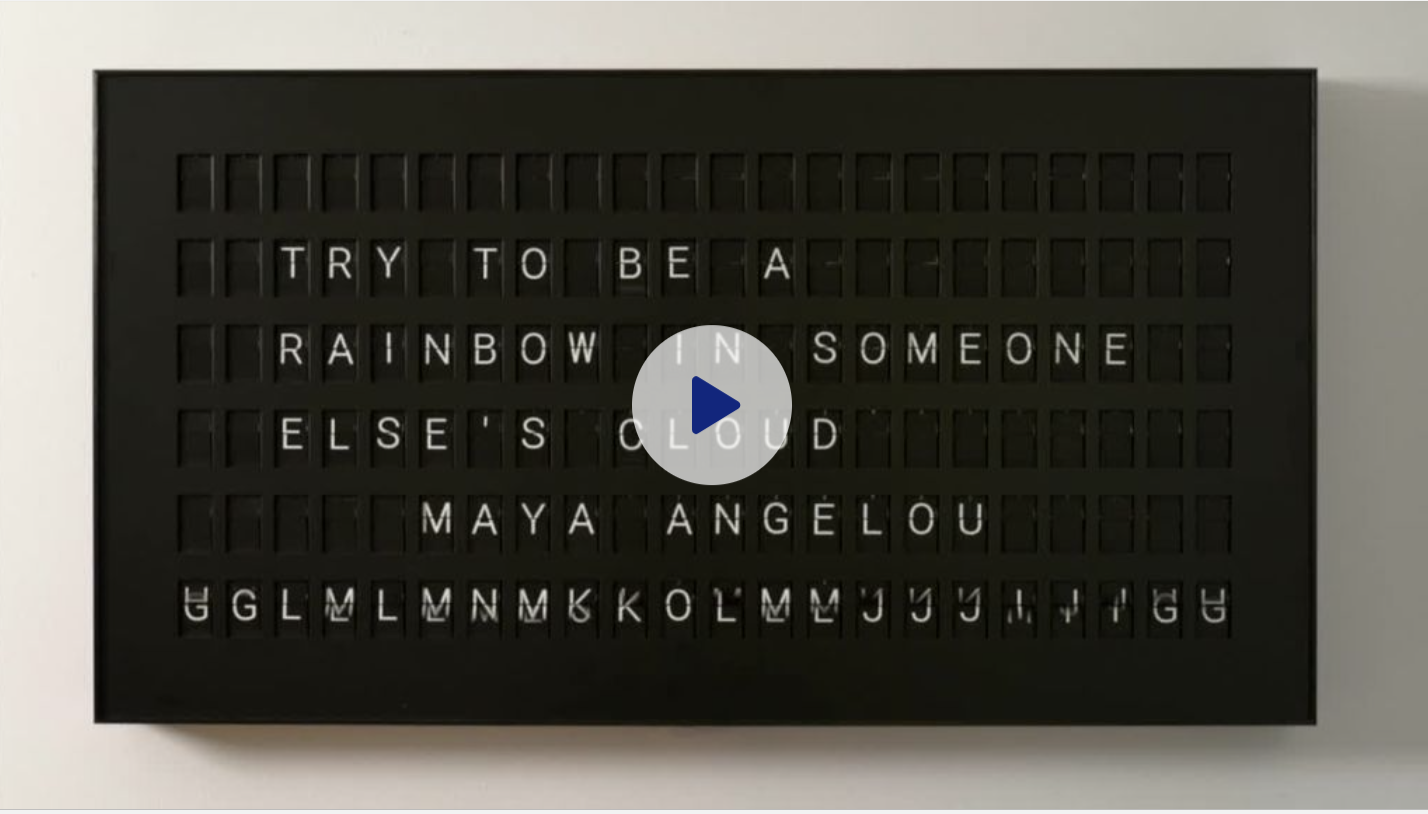 Set in a beautifully finished aluminum frame, Vestaboard re-imagines the split-flap display for the modern-day adding beautiful color flaps and employing technology that makes Vestaboard versatile and easy to use."Split-flap technology is rooted in Italian craftsmanship and recognized as iconic," explains designer Fred Bould of Bould Design, in San Mateo, California, who designed Vestaboard along with Anson Cheung (also of Bould Design) and Lead Product Designer Faiza Moore. Bould Design has brought to life such renowned smart home products as the Nest thermostat and Roku streaming devices. Together the design team has seen Vestaboard through five years of R&D from early concept to fruition, vetting every detail and material each step of the way.
With the Vestaboard multi-sensory experience, words and designs move to a "lively, fluttering sound when the letters are spinning, alerting all those around to a new message or composition," explains Bould. The Vestaboard comprises 132 patented "Bits," each capable of displaying 64 die-cut, matte-printed characters including letters, symbols, punctuation, numbers and all the colors of the rainbow. The specially designed font is easy to read, even from a distance. Messages and designs are communicated to the board through the brand's app and web interface via mobile, tablet, computer, iOS, Android, cloud app, Alexa and Google Home. Vestaboard is art, inspiration and organization in a single frame. Vestaboard's ability to always be fresh, inspiring and delightful, from the moving flaps, to the mesmerizing sound, is unlike any other piece for the home or workplace.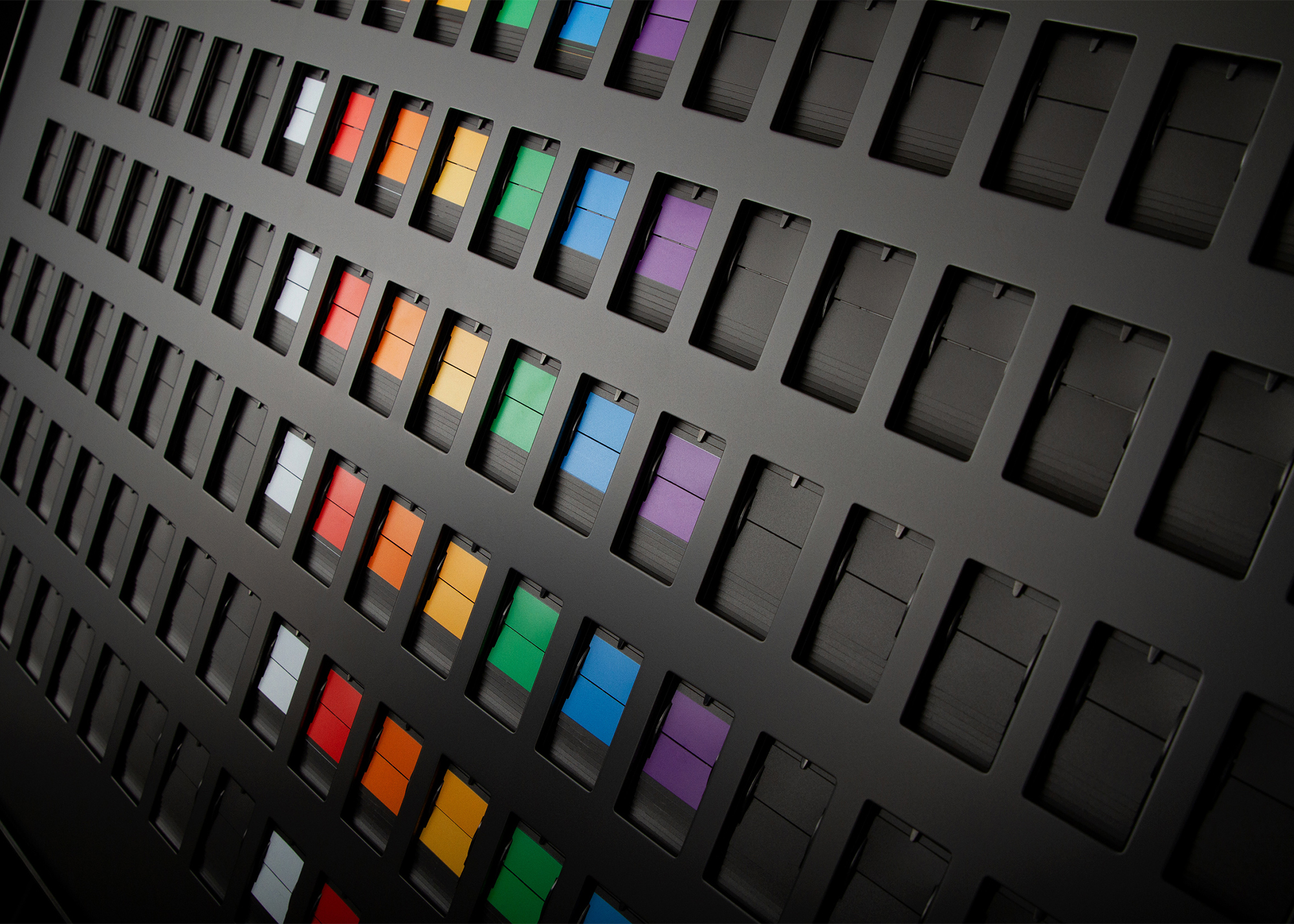 [With the ability to pre-schedule, sync or automate messages, lists, menus, quotes, patterns and more, Vestaboard can serve myriad purposes—bringing all sorts of spaces to life. New features are continuously added to Vestaboard's mobile and web apps—from sharing abilities to personalized automatic updates from services like Google Calendar, Spotify and Sonos "Now Playing," major sports leagues scores, stocks, crypto, and more.]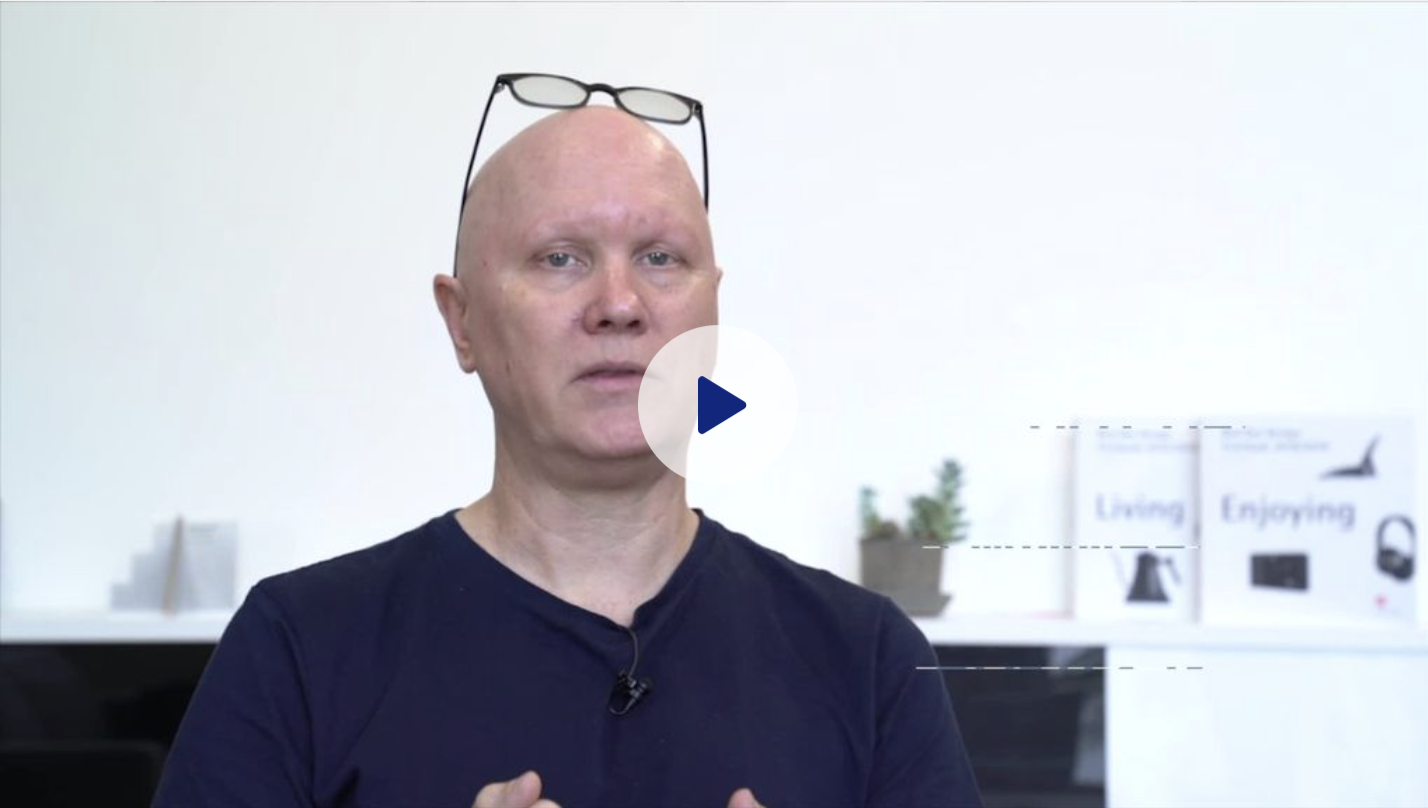 "In an age where everywhere you look, another LCD display is foisting unwanted information, Vestaboard provides a platform for the written word and color composition to once again be celebrated. Poetry, quotes, heartfelt messages, and beautiful color patterns can all be delivered with an element of captivating mechanical wonder," explains Bould.
Source Vestaboard in the StyleRow Marketplace. To find out more, visit their website.