As a globally distinguished and respected architectural and interior designer, John Saladino's style is instantly recognizable. His is a storyteller's approach to design, resulting from a life spent learning from past masters, constant personal refinement and the ability to turn collective inspiration into impeccable design. 
Often referred to as the "designers' designer," a graduate of Notre Dame and The Yale School of Art and Architecture, John began designing furniture in 1969, with the introduction of the Saladino Lamp. In 1972, he founded Saladino Group Inc. a full service architectural, interior design and landscape design firm with a multinational staff. Throughout his long-lived career, John has implemented his philosophy of mixing "old with new," developing a distinct style appealing to both traditional and modern clients. "John's vast knowledge of artistic history and commitment to irreproachable design, allows him to manipulate scale, color, and light at a masterful level," explains the brand. "I was born a sensualist, I studied minimalism, but history is the well I drink from. Ultimately, I seek to create environments of an alternate reality, with compelling emotional force," says John.
In 1986, Saladino Furniture Inc. was officially born with sixty plus original designs for chairs, sofas, tables and lighting and new pieces continually in production. With a rich heritage, Saladino Furniture is based upon a foundation of design principles that John has developed over his more than five decades working in the industry. "Growing from tradition—creating new interpretations and adding original to pieces the line—while maintaining a commitment to producing the highest quality furniture and delivering an unparalleled level of service through every step of the process is how Saladino evolved a lifestyle into a signature experience," explains the brand.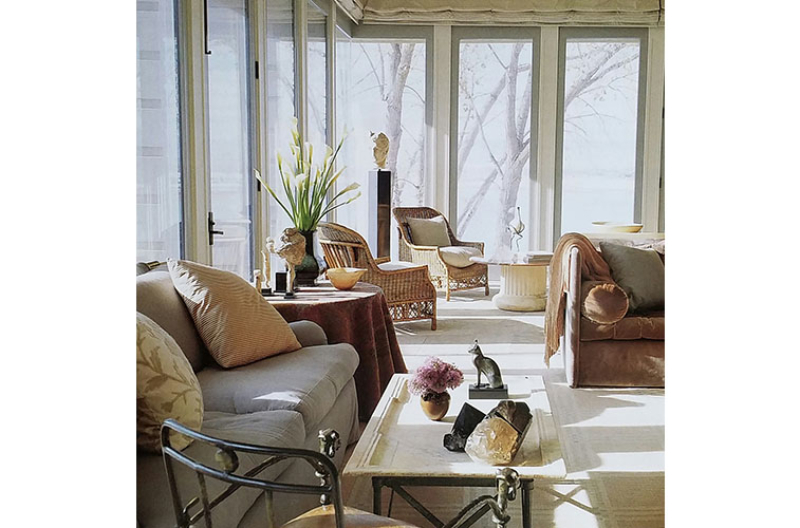 Saladino designs all of its furniture in-house and works closely with vendors, allowing for a high level of customization to meet client and project needs. Top grade materials are selected and sourced worldwide. Each piece of Saladino Furniture is made by hand in the United States, "by craftsman who share the same passion for perfection as we do. They are masters in their field, working in family owned businesses that have been around for generations. Keeping production local allows us to be hands-on throughout the building process, and maintain our signature level of quality throughout our entire line of furniture," explains the brand. 
The Saladino furniture collection showcases John's use of balanced proportions, elegant forms and signature comfort. His inventive use of couture details such as channel and harlequin quilting, ruching and exquisite production continue to make Saladino Furniture particularly desirable. Still coveted today is the often mimicked original Saladino lamp with clear glass base and paper shade. Skirted chairs such as the Harley and sofas with single long arms including the Santa Barbara Sofa are hallmarks of the collection. The joining of wood, metal and leather to create the Game Table and the intriguing posture of the Three-Legged Table make them a pair of the most unique pieces offered by the brand.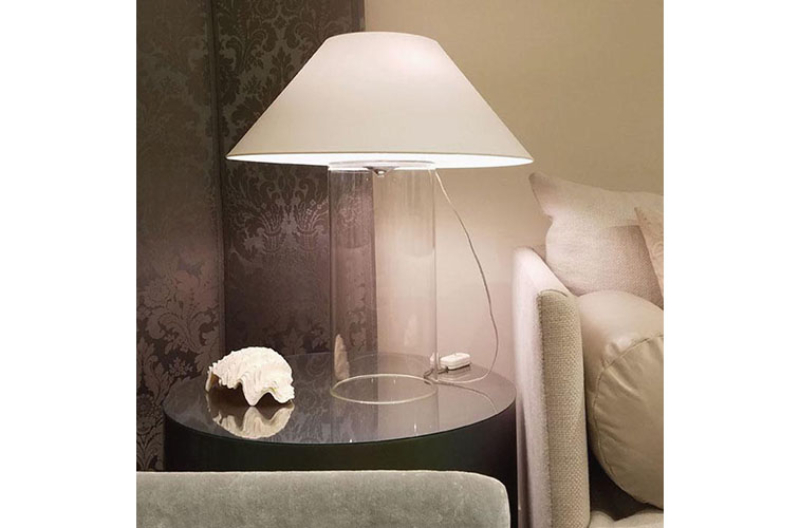 "John's designs transcend carbon dating. It eludes a shelf life by avoiding trends, which allows our furniture to remain relevant in any environment. We understand that being digitally reticent is a death sentence. That's why we've been opening diverse online channels, producing unique social content, and offering seamless connectivity through our website. We aim to be digitally omnipresent, in the most humble way possible," explains the brand.
Saladino releases new pieces or iterations sporadically. "We often design new, custom pieces for specific projects. Usually, these do not become part of our main product line, but are banked and offered on future projects," says the brand. Lead times are between 6-8 weeks and a quick ship is available on some items, with some available off the showroom floor. Most pieces ship via White Glove freight movers. The Saladino showroom and design office is located in the New York Design Center in midtown Manhattan.
After 24 years of working for the company, John's son Graham Saladino has taken on the majority of the day-to-day responsibilities as president, while John remains fully involved with all design projects and furniture design. Graham is dedicated to not only preserving his father's legacy, but forwarding it by contributing his own modern touches to the signature Saladino style.
Source Saladino in the StyleRow Marketplace. To find out more, visit their website.