Known for superior craftsmanship in sculpted steel furnishings and window coverings, PERRY Luxe is a second-generation, family owned and operated boutique manufacturer for the trade. Sourced internationally by designers, builders and architects alike, while the connection between steel furniture and window coverings may not be an obvious one, for PERRY Luxe, the evolution from shades to steel made perfect sense.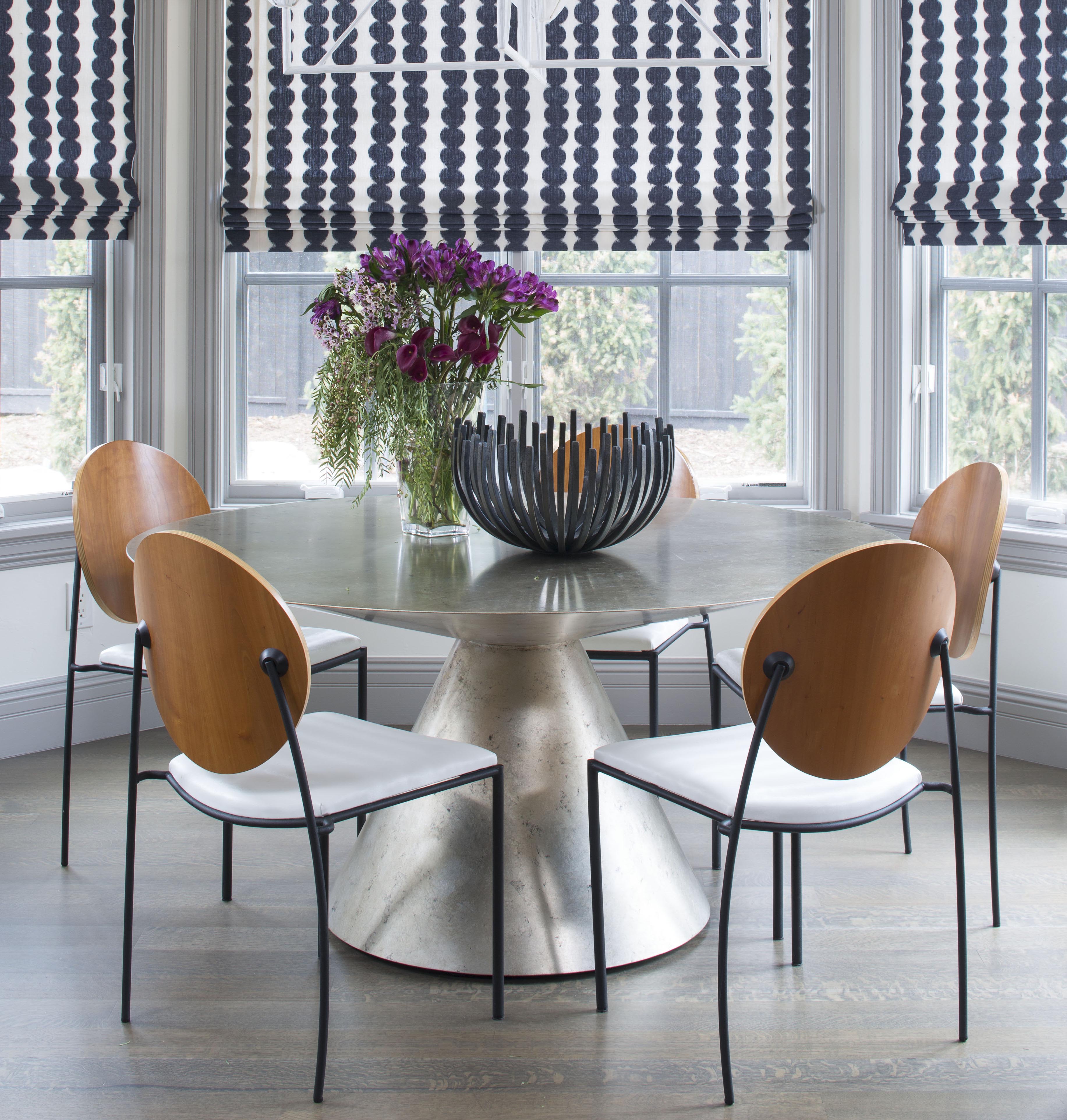 Perry Design and Manufacturing was started by Phil Perry in 1971 as a window covering manufacturer. "Phil is a pioneer in large scale, curved and motorized Roman shades. It was a natural progression to take our Roman shade quality and knowledge and transfer it into draperies and iron rods. That led to our first custom furniture pieces in 1990, which were made by Matthew Perry [Phil's son], who had to teach himself how to weld! When Phil retired in 2014, Matthew and I decided to continue the tradition of excellence with PERRY Luxe," explains Karen Perry. 
Pushing the envelope of form and function, PERRY Luxe sculpted steel furnishings are as visually stunning as they are quality crafted. With a meticulous attention to detail, artisans utilize hand-formed plate steel to bring the brand's unique pieces to life. "Our leaf finishes are among the most durable and unique in the industry. All pieces are available in custom sizes and multiple finishes, and we excel in bringing custom designs to life," explains Karen.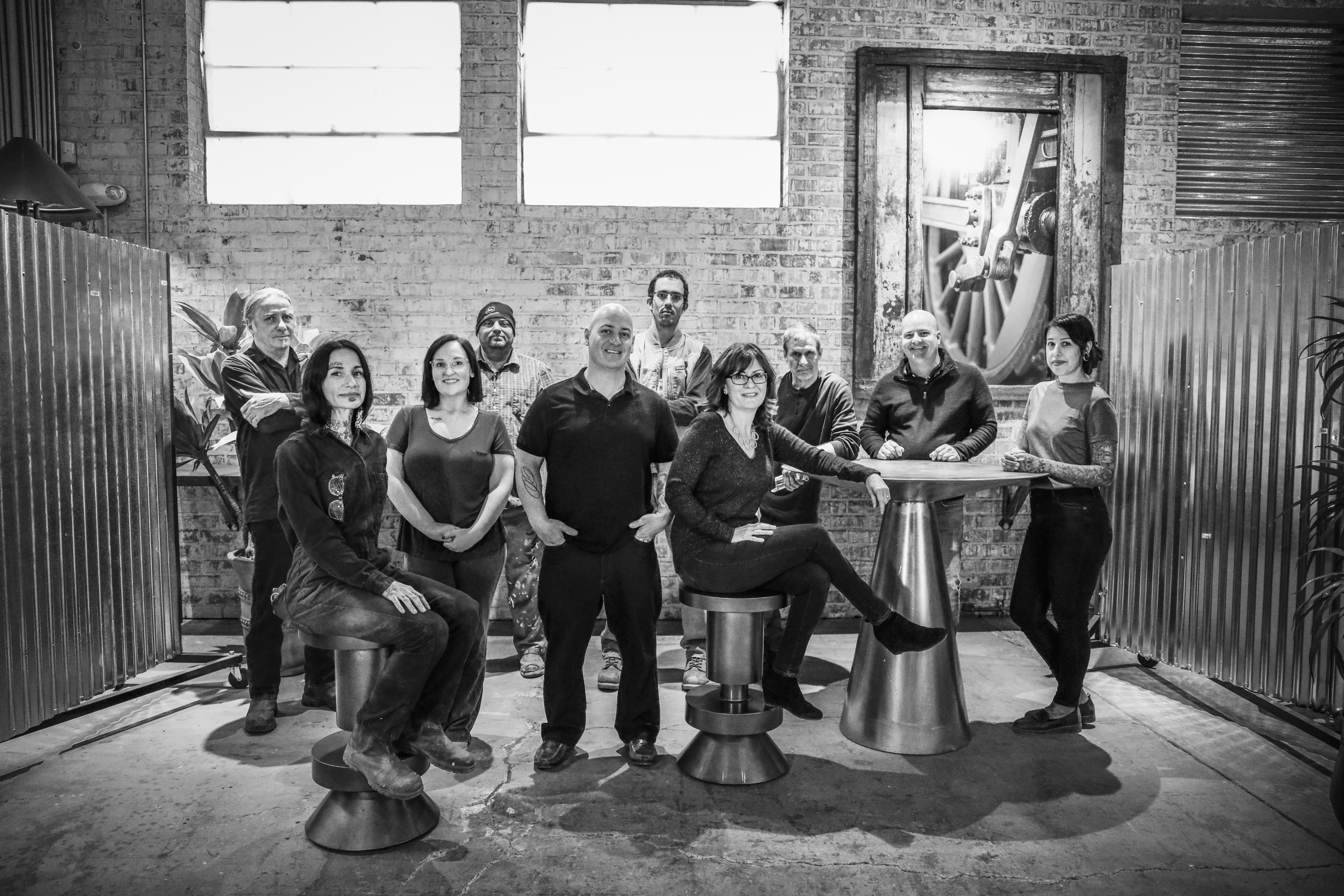 Versatile and practical, each piece of PERRY Luxe sculpted steel furniture is crafted as a work of art intended to be passed down and enjoyed from generation to generation. "We call it sculpted steel for a reason. Everything we do is made by hand and nothing is mass produced. There are countless furniture companies who work with steel but we truly found our place in the design world with the combination of steel and our leaf finishes. It took years to perfect our finishing process and you don't see furniture like ours anywhere else. Our Romans and draperies are also made by hand and have been for nearly 50 years," explains Karen. 
Produced in Tucson, Arizona, "We're proud to be made in the USA and it's a priority for us to support local suppliers. Our primary material for our furniture is cold rolled steel, which is purchased locally but sourced by our suppliers from all over the world," says Karen.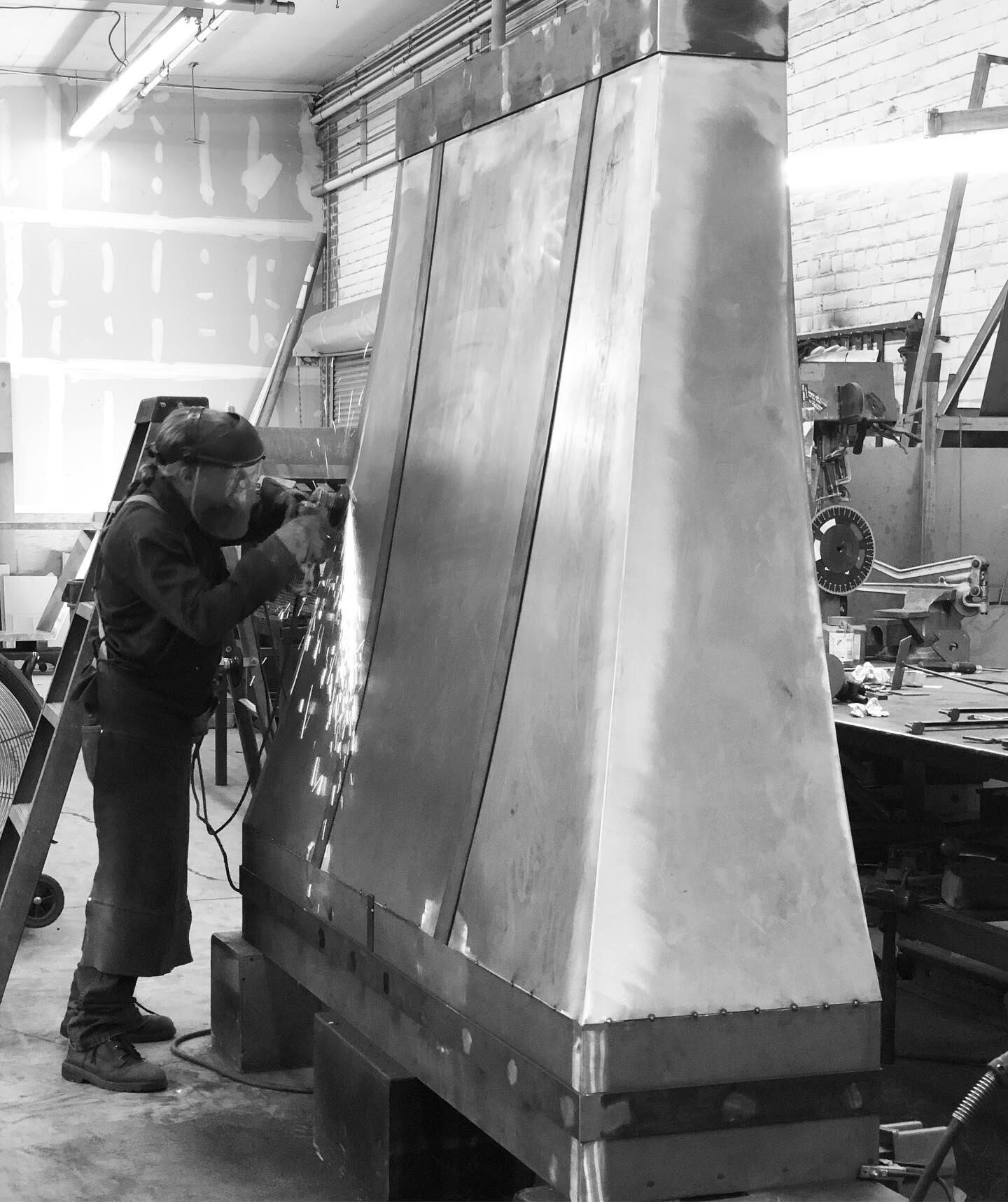 While the brand's furniture designs for its PERRY Luxe collections are already impressive, it really stands out with custom manufacturing. "We design furniture for our PERRY Luxe collections but at our core we're a custom boutique manufacturer. Designers can give us a rough sketch and we'll work with them to bring their vision to life. In an era where consumers can purchase nearly anything online, designers need to offer solutions that are unique and not mass produced. Designers love our finishes and our high level of customization. We deliver a superior product that allows them to shine for their customers."
The PERRY Luxe collection comprises mainly modern transitional pieces that, for those who know the brand, are easily identifiable. "You can recognize a PERRY Luxe piece by the finish alone. We have very strong roots in Arizona and many of our designs, such as the Anasazi and Navajo collections are inspired by the natural beauty that surrounds us each day," says Karen. 
With its high customization abilities, varied styles and design aesthetics can easily be achieved.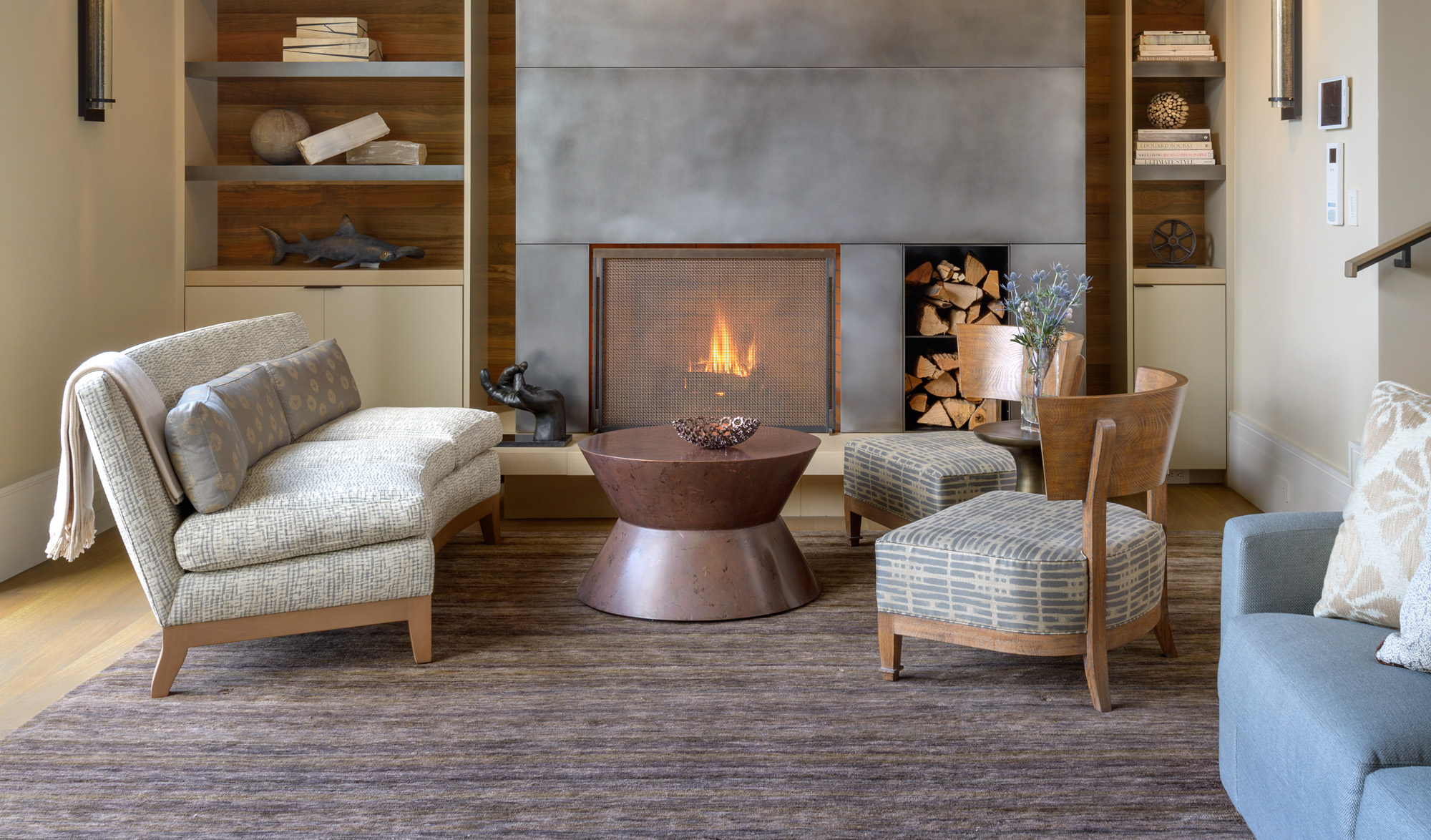 As a boutique manufacturer, the Perry's place great emphasis on their team. "Each person is an integral part of our process and when you have something made by PERRY Luxe, you have a piece that was created by people who nurture their craft. We've made a commitment to value our team like family and to foster a safe and welcoming workplace where each person's unique talents are appreciated," explains Karen.
Made by hand for five decades, and complementing the PERRY Luxe furniture collection, are large scale, curved, motorized Roman shades as well as draperies. "With each window covering, we draw from decades of knowledge in how to construct a superior product. Each shade is tested for quality and functionality, with special attention paid to how it will be installed. Whether your project requires a simple kitchen Roman shade or a curved and motorized shade, our custom capabilities are limitless," explains Karen.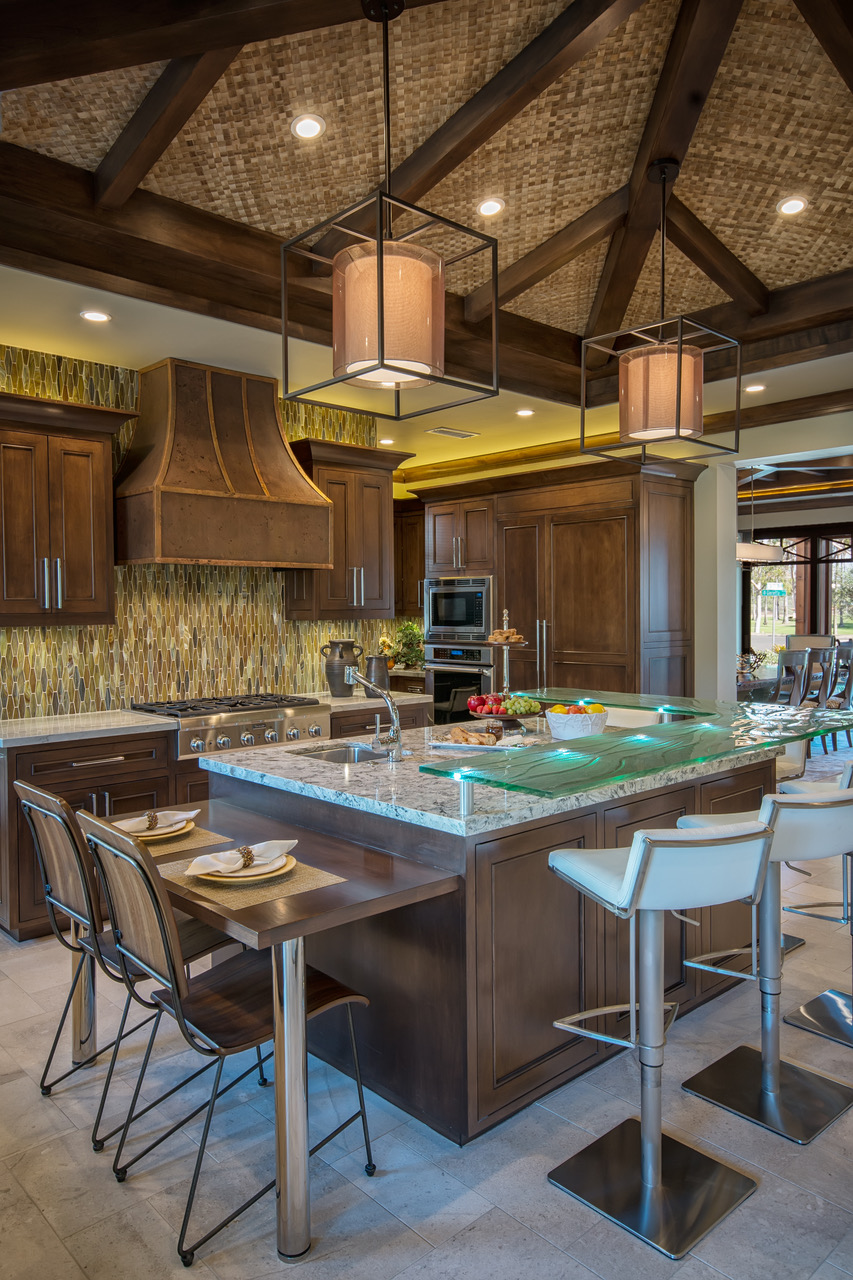 Likewise, as the brand's steel drapery rod line is made by hand and welded together, designs can be completely custom or a customization of an existing design—creative and/or challenging ideas are welcomed. 
Committed to building excellent quality and great value into all it does, PERRY Luxe prides itself on personalized customer service. The brand continually collaborates with designers and often adds new pieces to its collections. With its very talented finishing team, the brand is excited to add new finishes this year as well as expand its kitchen range hood line.
Source PERRY Luxe in the StyleRow Marketplace. To find out more, visit their website.