A fourth-generation family business, founded in 1929 in Birmingham, England, Armac Martin designs and manufactures beautifully crafted, made-to-order luxury brass cabinet hardware for fine interiors across the globe. With a reputation built on quality and skills passed down from generation to generation, Armac Martin is committed to the highest level of craftsmanship and service.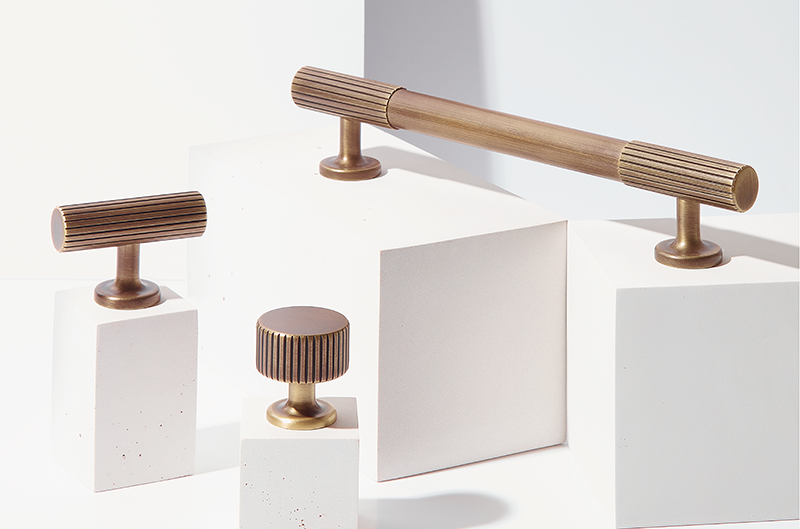 Every step of the Armac Martin production process—initial design sketches to masterful hand-finishing of every piece—takes place and is overseen at the brand's Birmingham factory. "Experts in exceptional design and exquisite detail, every product is designed in-house and celebrates true craftsmanship and the art of using the finest materials to form products that truly stand the test of time," says Richard McGrail – Commercial Director. Made from solid brass sourced from Europe, Armac Martin's range of cabinet handles and knobs hold their beauty in weight, finish and design.
"With our beginnings dating back to 1929, Armac Martin initially focused on antique restoration and traditional cabinet hardware. Over 90 years, we have evolved and although our traditional collections still make up part of our core offering, the introduction of contemporary and minimal designs allow us to cater to all interior styles," says McGrail. The brand utilizes a combination of modern machinery and hand techniques, ensuring quality as well as functionality and style.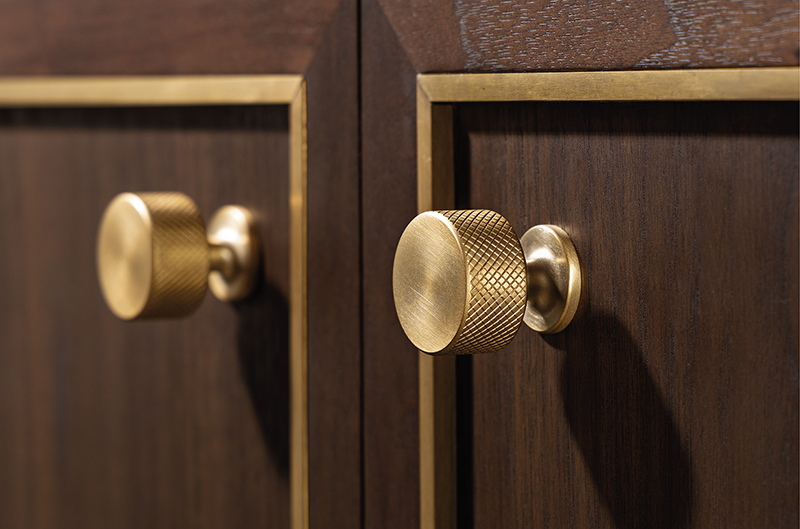 "At the forefront of brass manufacturing in England, our innovative techniques allow for a diverse choice of styles and finishes. With an in-house team of over 20 polishers, we have mastered this technique so each piece is lovingly finished. We pride ourselves on the finer details from ensuring smooth edges, intricate designs, and hand-finishing each piece. It's this attention to detail that sets us apart," says McGrail. 
More than 20 covetable finishes from which to choose make the hardware that much more appealing to designers. "From lacquered brass to living finishes such as burnished brass which naturally patinas over time, our unique finishes cater to all interior styles," explains McGrail. Full and partial bespoke design and manufacturing services are also available. "Through innovative design and manufacturing expertise we aim to offer the finest selection of interior hardware available anywhere in the world," adds McGrail.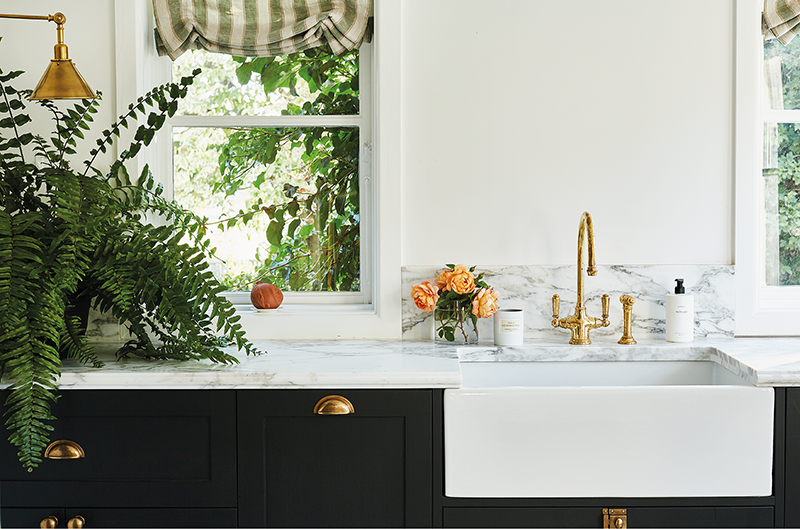 From product design and development to customer service, Armac Martin has one goal in mind—excellence. A dedicated team of more than 100 passionate members works diligently to help accomplish this goal. "As a fourth-generation business, our people are what bring the brand to life and we work to nurture both internal and external relationships. We are focusing our efforts on sustainable initiatives to ensure we are mindful and exemplary across all touchpoints from manufacturing to packaging. Proudly based in Birmingham, we continue to work with like-minded, local and global businesses to champion success and innovation," says McGrail.
A dedicated product development team keeps Armac Martin "at the forefront with trend-inspired designs, not forgetting our continuous appreciation of a more traditional and timeless style. We cater to an array of different styles from traditional to modern so designers are spoilt for choice with our core ranges whilst also having the option to create bespoke pieces. In addition, our diverse range of finishes allows designers to source the perfect hardware for any project," says McGrail.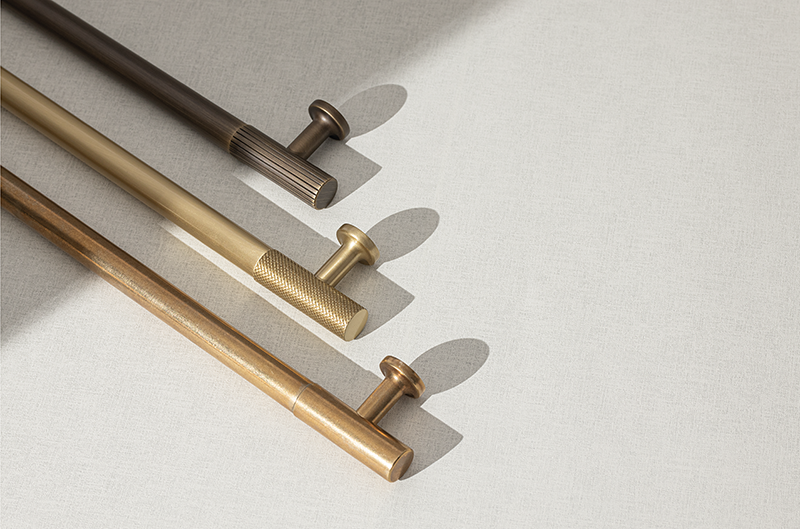 Creating timeless designs with a contemporary influence, the Cotswold collection, offering a traditional aesthetic perfect for a farmhouse-style kitchen, is Armac Martin's bestselling range. Other popular collections include Queslett, also traditional yet luxurious, and Sparkbrook which offers a contemporary and modern feel.
"We believe the 'defining details' make all the difference when it comes to design and interiors. This ethos continues throughout our business with our sales team working closely with our customers to ensure they receive exceptional service and great attention to detail. We pride ourselves on being flexible to accommodate each individual request and will always strive to meet these needs," says McGrail.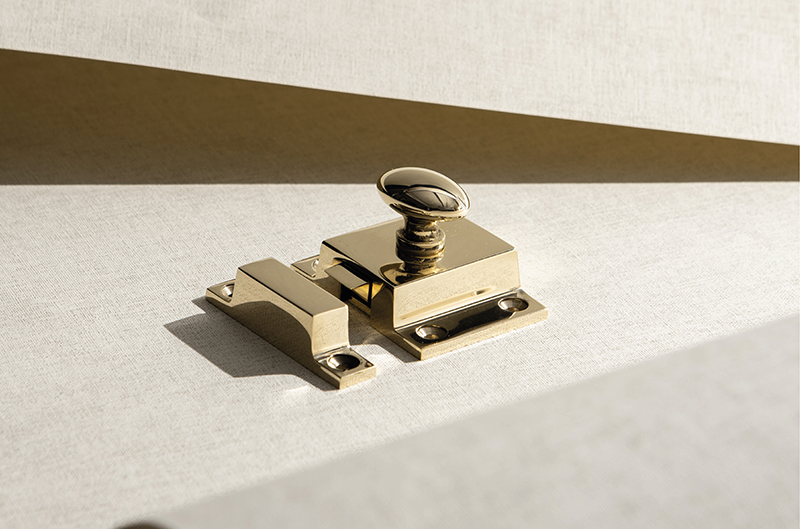 The brand recently worked with Studio McGee on selecting picture-perfect hardware for their family home including modern kitchen, boot room and bathroom. "They opted for a mix of cabinet handles to add definition to the room including our Cotswold Bun Knobs, Queslett Pulls and Bromwich Pull Handle all in a timeless unlacquered polished brass finish. The warmth of the hardware works beautifully against the putty cabinets and the rich stained wood beneath the island too. Brass is a defining feature in the Studio McGee kitchen with taps, door handles and lights also adding to the overall look," explains McGrail.
A new collection is released once or twice a year, while the brand continuously expands existing ranges to add in new sizes. It has also introduced new finishes catering to different aesthetics and trends. Moving into another product offering, a range of brass shelf brackets and luxury brass mirrors were recently debuted.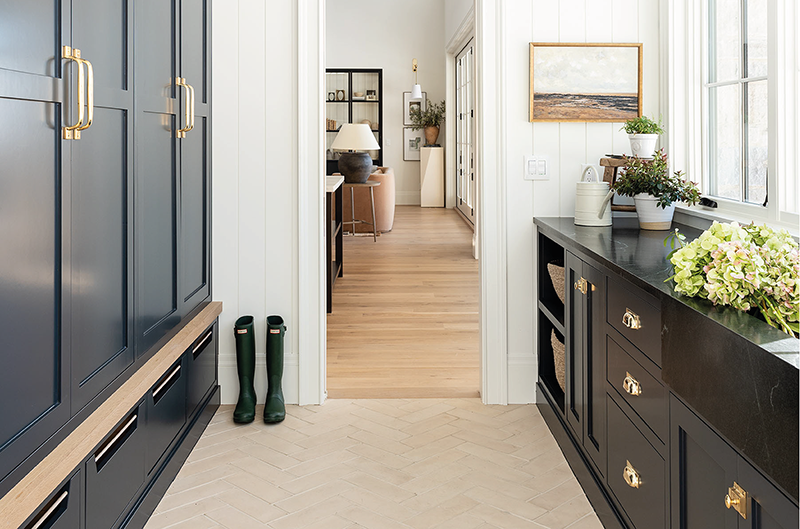 The brand was also recently awarded the SBID Product Design Awards 2020 for its MIX collection in the Ironmongery and Metalwork category. "With industry talent hailing from 49 countries and the awards purely based on merit, this was a wonderful accolade for us showcasing one of our most popular collections," explains McGrail.
Source Armac Martin in the StyleRow Marketplace. To find out more, visit their website.