Bringing a fresh perspective to flooring, Flooret believes in "no compromise—not in quality, durability, sustainability or design," and is guided by a simple mission statement: the best flooring products available, priced competitively. "Flooret was conceived as an alternative way to manufacture, source and purchase flooring. When we started, the monopolization of distributors in the flooring industry had led to limited options and over-priced floors. With fewer brands having the resources to properly develop new, innovative products, the options available to consumers were dwindling, as was the quality. We realized there was an opportunity to create a genuine brand with true values that was also accessible," explains the brand.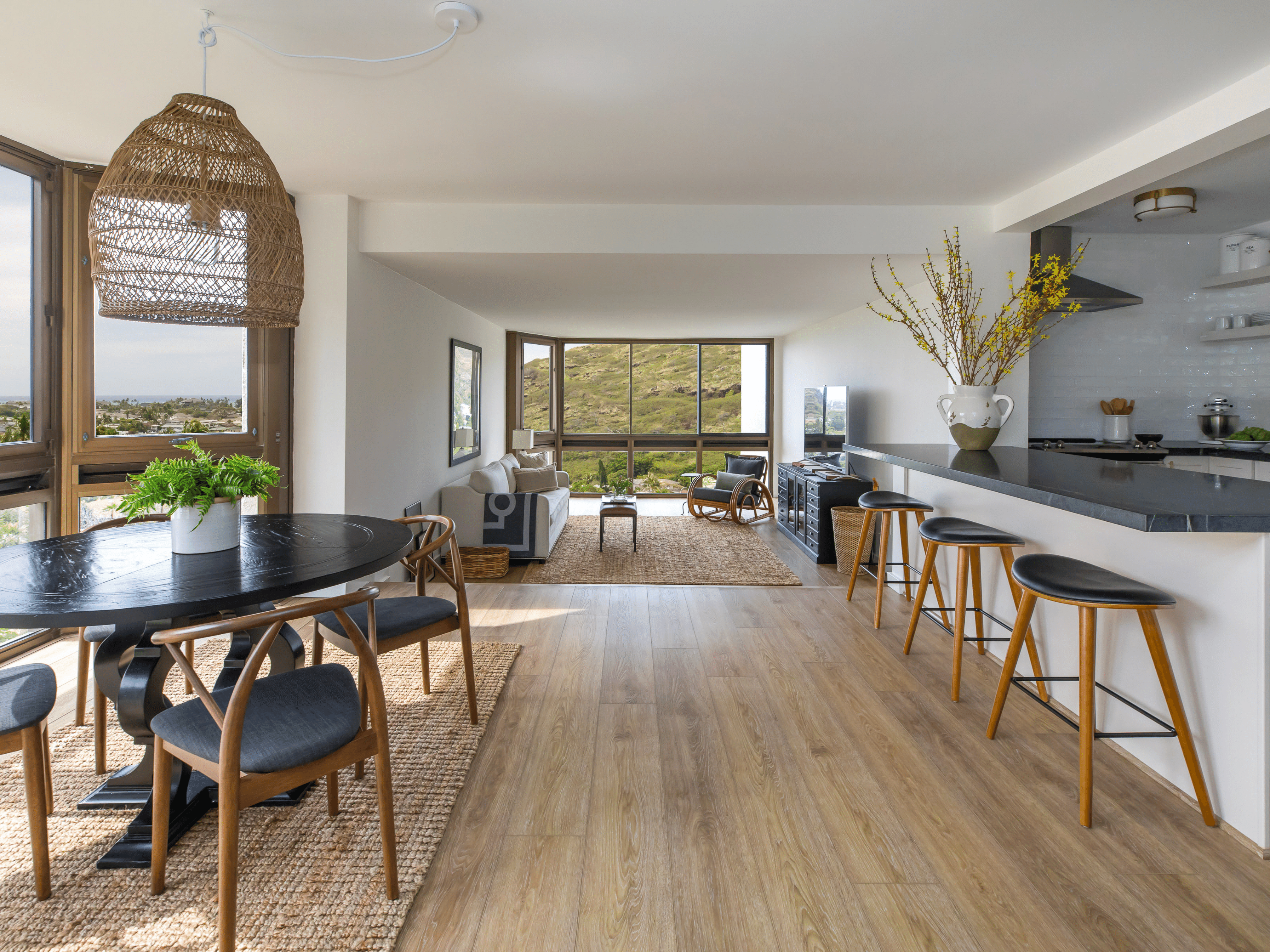 High quality for Flooret means offering floors designed with the best materials, the thickest wear-layers and the strongest finishes. "Our products exceed industry standards, and are often at the forefront of their class in terms of warranty and durability. We work closely with all of our suppliers, often pushing them to develop new specifications. Innovation in durability and longevity, whether it be for commercial or residential applications, is our core guiding principle," explains the brand.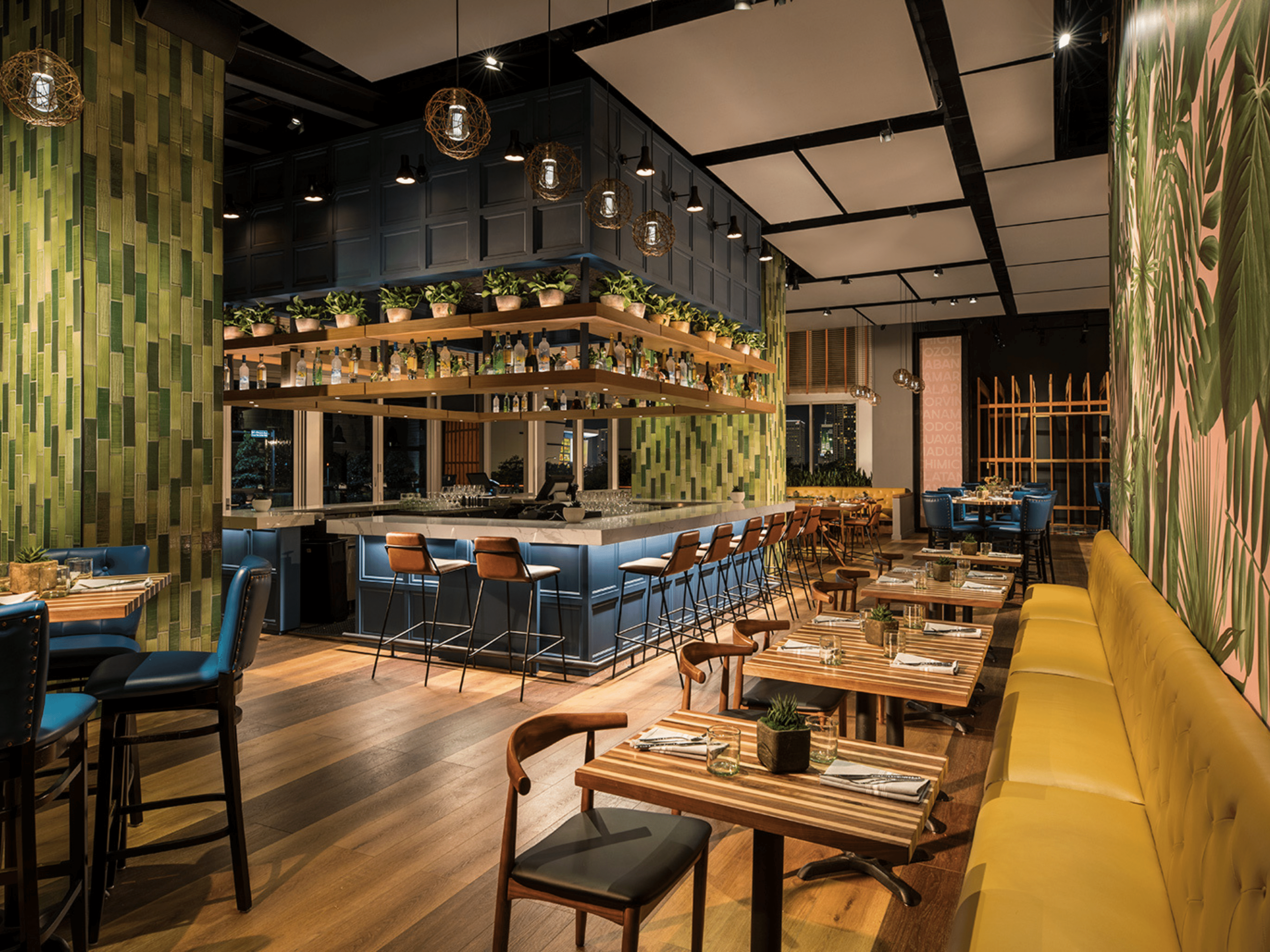 Flooret's Signature line impresses with extra-large planks, enhanced bevels and industry-leading wear-layer. Coming in at an even lower price point is its Base line which features smaller planks with less prominent bevels. "Both offer true embossed-in-register texture, a low sheen level, a commercial-grade wear-layer, a pre-attached underlayment, a rigid SPC core, and are 100% waterproof. Combined, these features create the unique look and durability of the Modin Collection. Select colors are available in both Signature and Base constructions," explains the brand.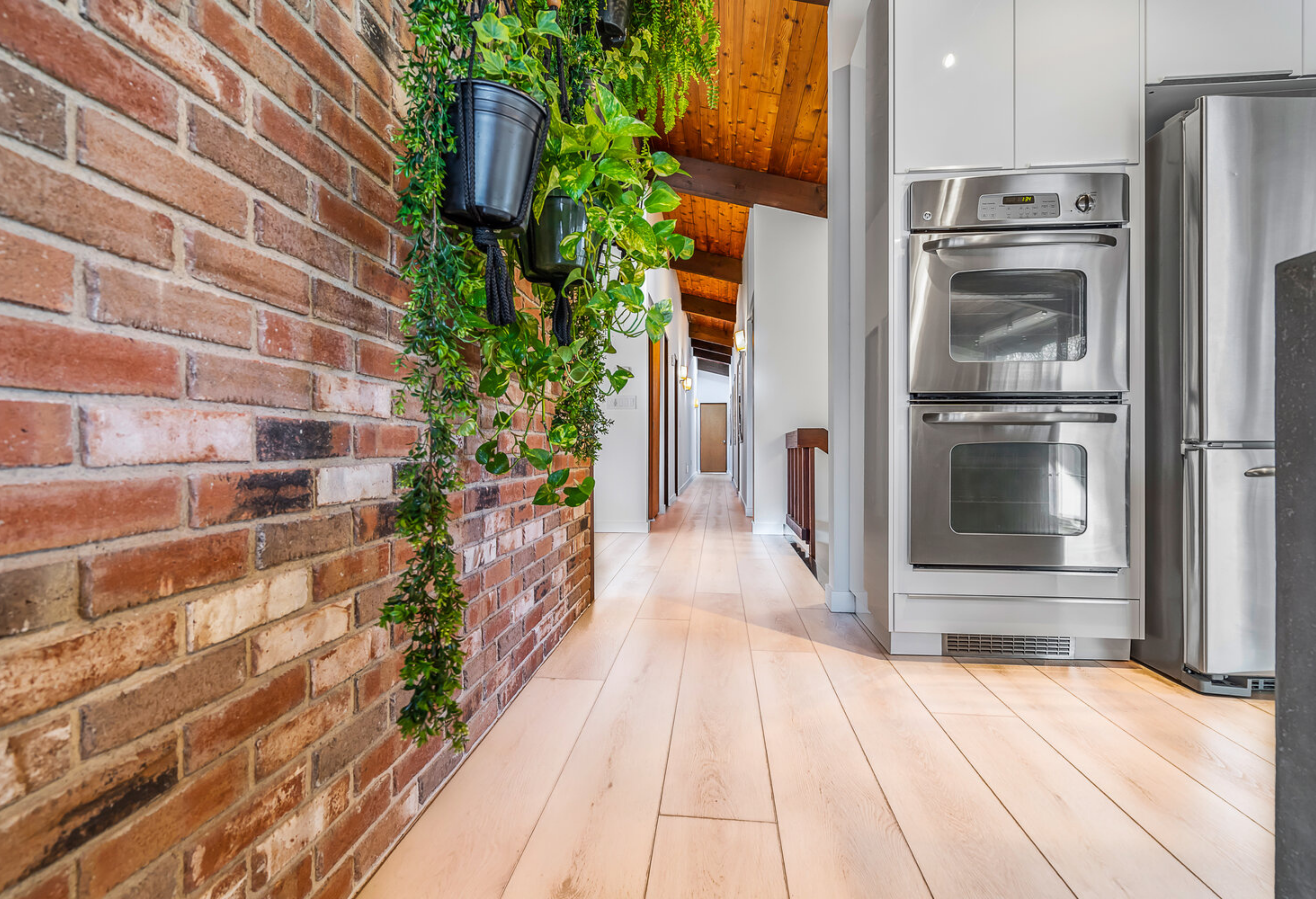 Understanding the art behind great design, Flooret devotes a significant amount of time and effort into developing its colors "to be part of the symphony that makes amazing rooms," says the brand. With design sessions that involve reviewing and tweaking hundreds of colors, the brand typically discards 30-40 designs for each one it selects as the winner. "Overly picky? Think of us as your first line of defense against bad design. By the time we present you with an option, you can rest assured it is the best option in that color range," explains the brand.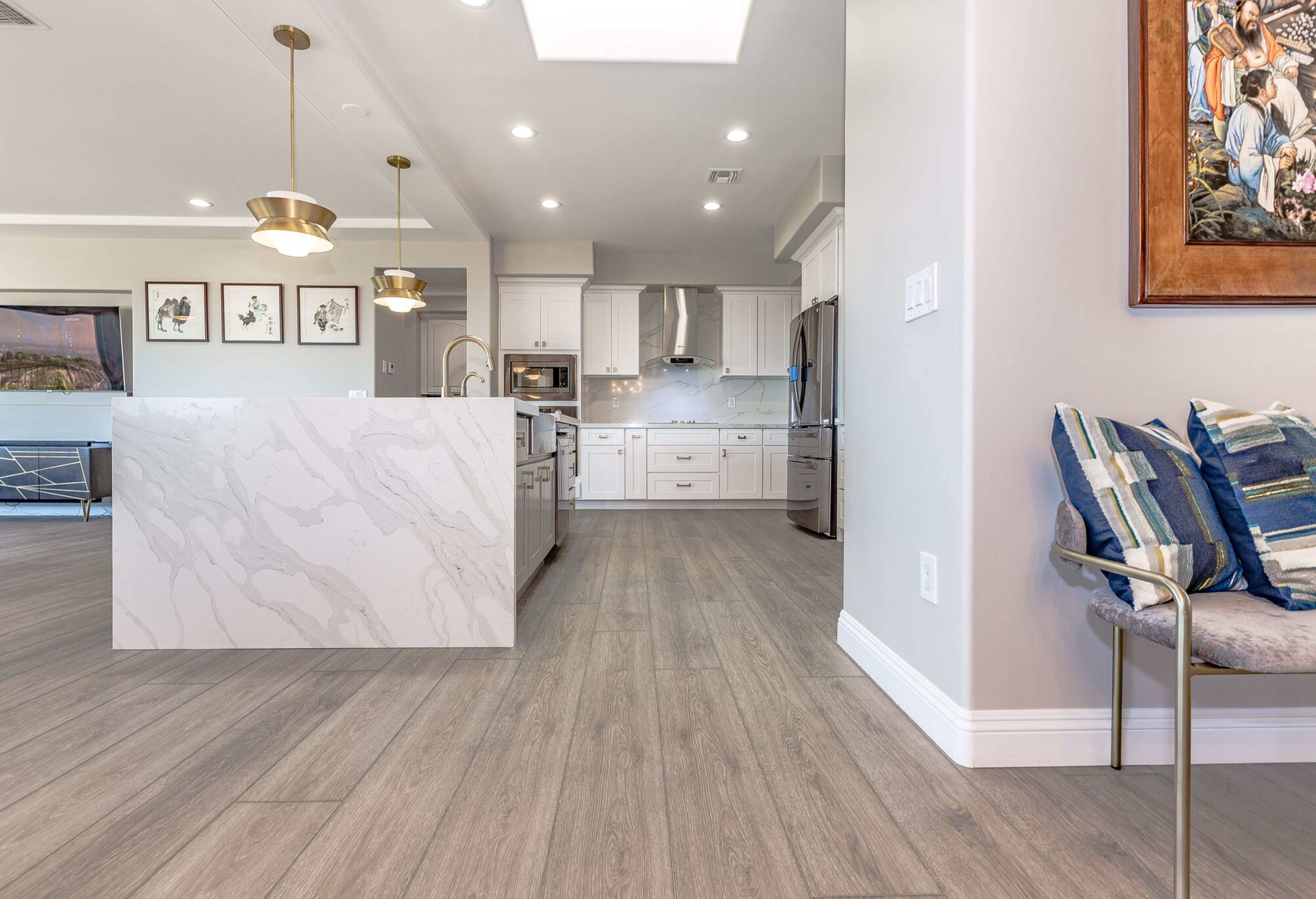 Consistent with its quality first mindset, the brand takes pride in being transparent about where it sources its products. "While most importers and brands work hard to hide where their products come from, we think it is important to know where your floors are made," explains the brand. A strong member of the green building movement, sustainability and environmental consciousness are also of paramount importance to the brand. "All of our products qualify for various LEED credits as part of the USGBC program. We aim to provide the highest percentage of recycled and recyclable synthetic products, and FSC 100% Certified wood products. Our products all have zero or negligible formaldehyde and VOC emissions, and are audited by reputable third-parties. We are Climate Neutral Certified and are endlessly pursuing sustainable methods of manufacturing, shipping and recycling," explains the brand. On the near horizon for the brand is a new line of sustainable engineered hardwood in a beautiful set of specs.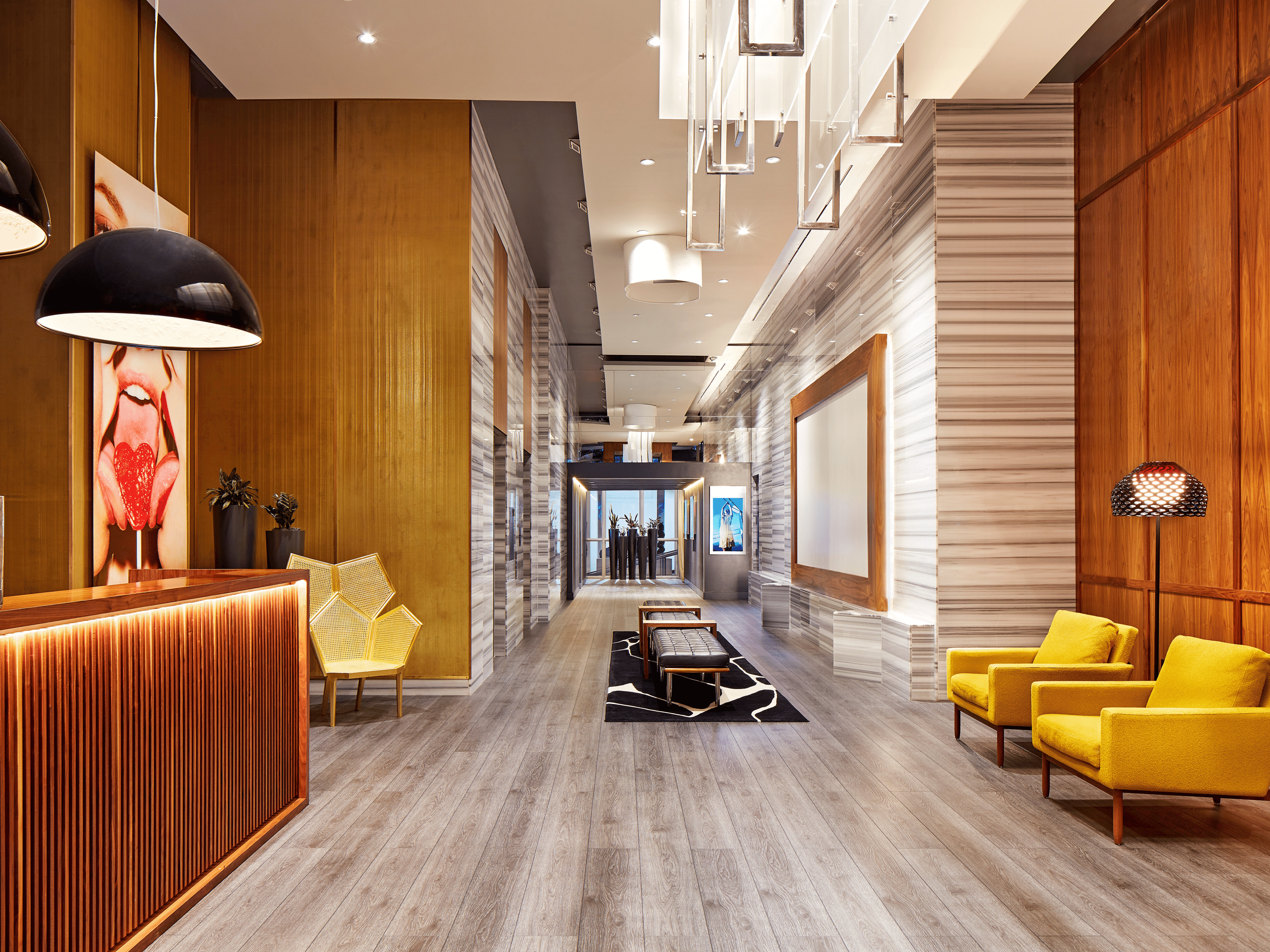 Floored is proud to be Climate Neutral, FloorScore, and Assure certified, as well as the recipient of the 2021 Best of Houzz Pro award. Source Flooret in the StyleRow Marketplace. To find out more, visit their website.