Known for its iconic and award-winning designs, Brown Jordan was founded in 1945 by Robert Brown and Hubert Jordan in Pasadena, California. The first brand to create furniture specifically for full-time outdoor use, its casual furnishings defined and transformed the industry and continues to set the gold standard today. "Brown Jordan's origin story coincides with birth of the American Dream—the birth of the life well lived. It was 1945, the boys were coming back home, America was sprawling and expanding, and for the first time in our history, there was a thing called leisure time. As a culture, we began to understand the life-affirming power and profound joy of creating a beautiful outdoor space to be with the people you loved most," explains the brand. 
Its innovative designs debuted with one constructed of tubular aluminum and vinyl laces fittingly called "Leisure," marking the birth of outdoor furniture. Having grown significantly since the early days, today Brown Jordan furnishings span from traditional to modern with its core pinnacle of design staying true to its California modern aesthetic.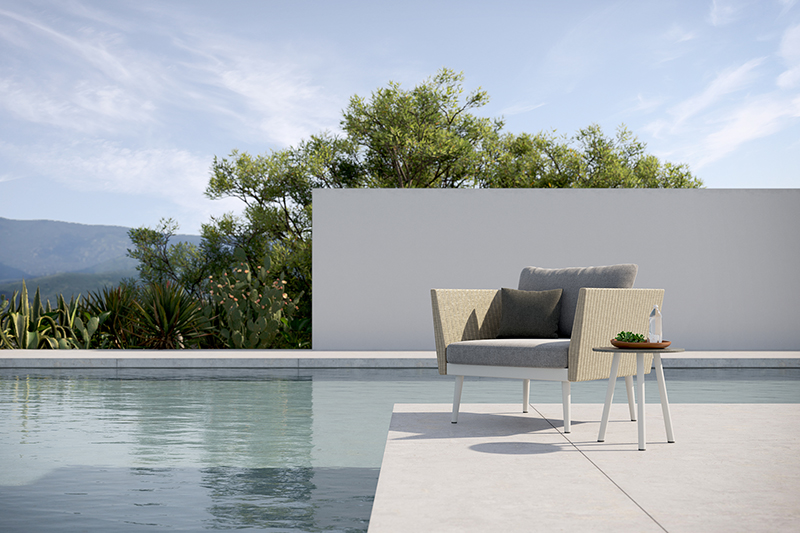 With its foundation built on a philosophy of excellence in craft and lasting quality that withstands the test of time, Brown Jordan's best in class products provide for a welcoming, relaxed and refined outdoor experience. Aside from aluminum which the brand produces in house, additional top quality materials are sourced from other industry-leaders—fabrics from Sunbrella, Perennials and Serge Ferrari; rope from Italian manufacture Essegoma—and serve to withstand the varied nature of outdoor living while maintaining the luxuries of indoor style."You need to apply an unwaveringly high level of craftsmanship, so every stitch, every joint and every junction holds true," says the brand.
Fusing cutting edge innovation with outstanding craftsmanship, the distinguished legacy brand has developed a culture of operational excellence, high quality and continuous innovation over its 75+ year history. At the core of the brand's design philosophy is a very simple question–does it work? "By that we mean does it work aesthetically? Does it work functionally? Does it work over the long haul? Does it work to make moments better? Does it work to enable people to gather, connect, communicate, share, be, come together and experience the very best that life has to offer? If it doesn't, it is not worthy to carry the Brown Jordan name," explains the brand. No matter which collection or product chosen, Brown Jordan appeals to the eye as well as the soul.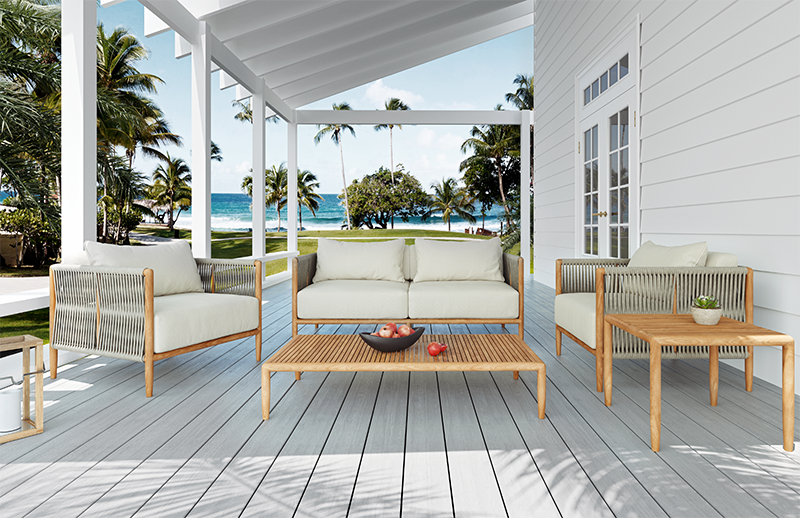 Every product Brown Jordan produces is custom-made to order, ensuring the highest level of quality and care. "Our products set the standard with industry-leading fabrics and powered-coated aluminum frames," says the brand. Brown Jordan partners with industry-leading and award-winning designers to create relevant, fresh, and most importantly, timeless designs. "Designers love our classic fabrics and our worry-free aluminum frames. More importantly, our furniture is known to last. We often hear stories about our pieces being passed down from generation to generation," explains the brand. The brand has deservingly won more than 50 design excellence awards–more than any other manufacturer in the outdoor furniture industry. Its iconic designs are found in 5-star hotels, award-winning restaurants and the finest residences around the world.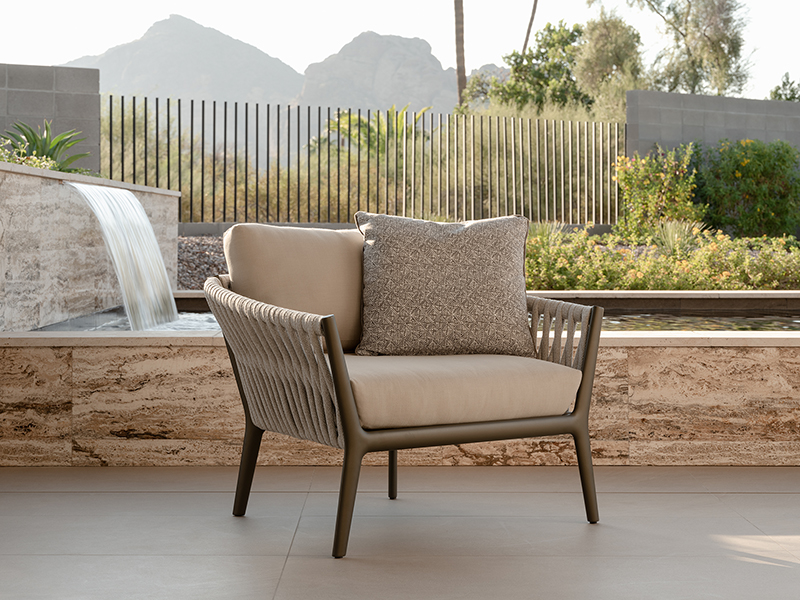 Traditionally the brand releases new collections twice a year, including collection extensions and new products. The brand is proud of its continued partnerships with its lifetime designer Richard Frinier, as well as with newer designers Ann Marie Vering and Toan Nguyen.
Brown Jordan maintains showrooms in major U.S. markets, including Boston, Chicago, Costa Mesa, Dallas, Los Angeles, Miami, San Francisco and Scottsdale. It does not offer quickship/rush production and does not sell off the showroom floor. 
Source Brown Jordan in the StyleRow Marketplace. To find out more, visit their website.