Born and raised in Paris, Marie Burgos draws inspiration from both French design and her family's native home of Martinique. Both her interior design practice and product design reflect the diversity of her background. With more than a decade of experience as a interior designer for residential and commercial projects, Burgos emphasizes harmony, comfort and abundant style in all her work. She looks to shapes, textures, and colors that will enhance her clients' lifestyles, while adding exciting new design dimensions to their rooms. This is also the approach that Burgos has taken in developing her namesake Marie Burgos Collection of carefully curated modern furniture, lighting, décor and art.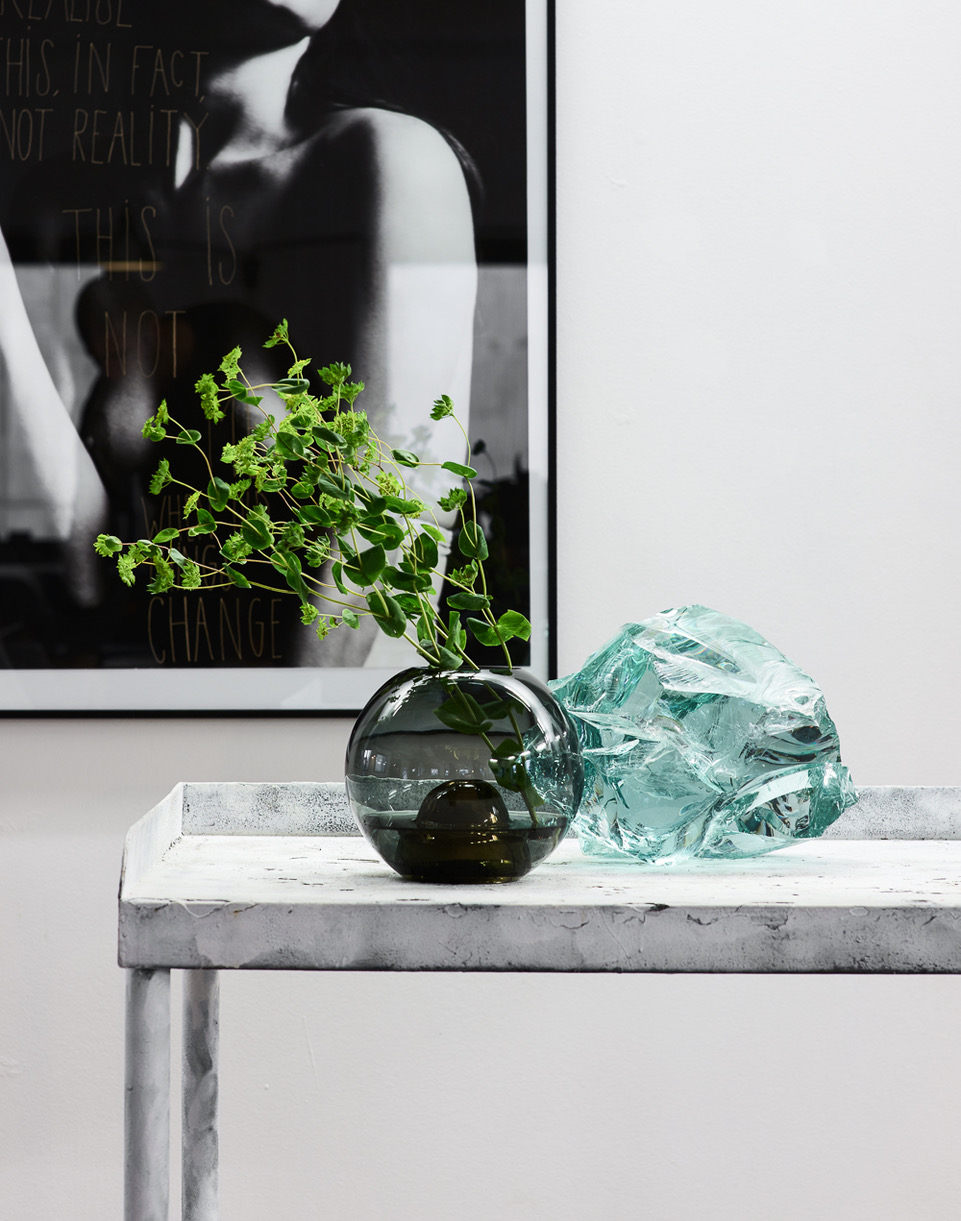 Paired with a deep appreciation of mid-century modern furniture, Burgos has taken the clean lines that defined the iconic designs of that movement and given them a luxurious new simplicity. Her use of Feng Shui, of which she is a certified master, plays an important role in bringing a harmonious balance to her pieces. Ergonomic curves and plush fabrics pair with solid materials to give a feeling of immediate comfort and well-being. The result is a sophisticated line of contemporary furnishings designed for today that playfully pays homage to the best of an earlier era. Her pieces are functional works of art—the Milo chair is her signature piece.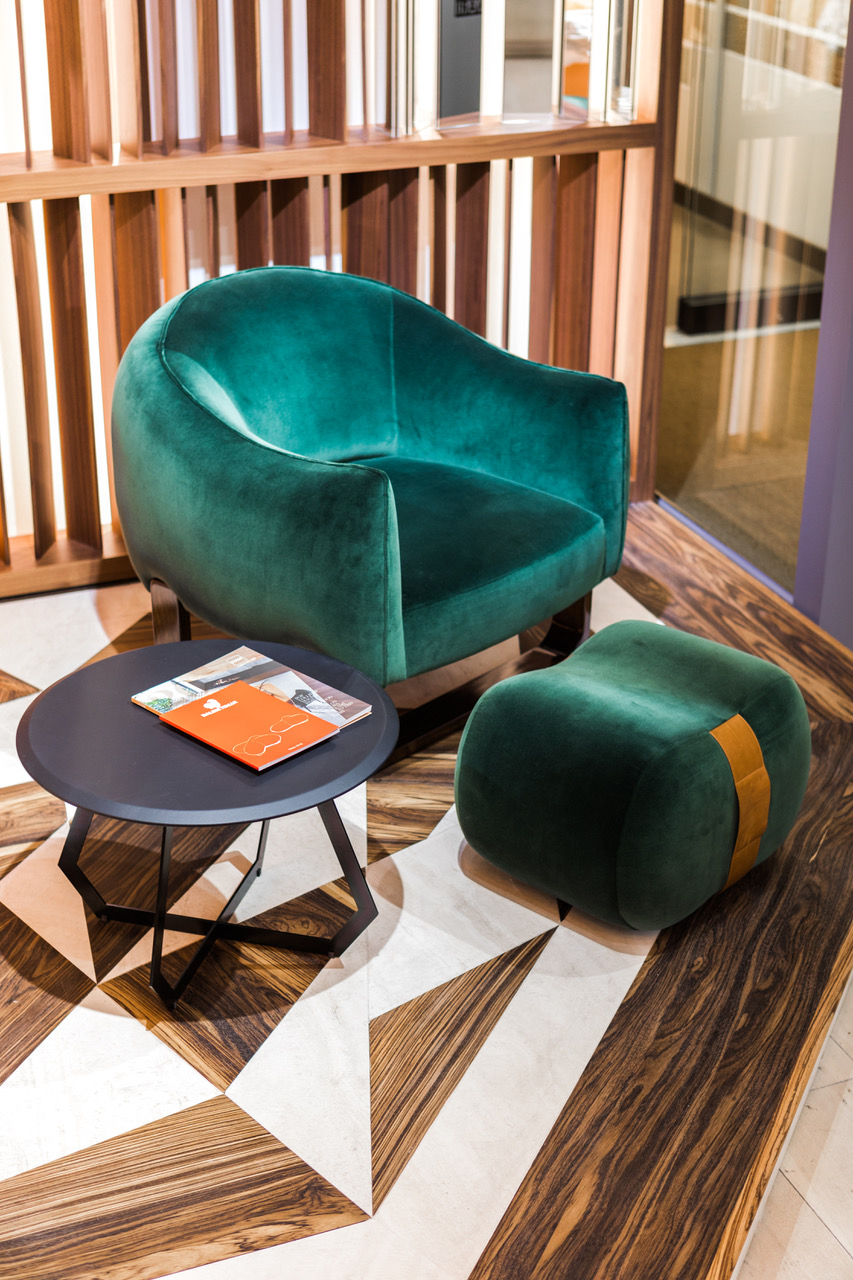 Complementing the furnishings, is the lighting collection—a unique selection of exquisitely crafted chandeliers, lamps, and sconces. Handcrafted in Europe, using distinct colors and unique materials such as rust metal paired with 24 carat gold, marble chips with Swarovski crystals, airy paper, hand-painted canvas, natural woods and colorful hand blown glass, Marie Burgos Collection's lighting options add to the visual poetry of any space with a distinct ethos of balance and harmony.
Quality craftsmanship is a top priority for Marie Burgos Collection and is the key to making each piece of furniture comfortable, durable and providing well-being to each user. Made by artisan sculptures and upholsterers who are passionate about crafting beautiful pieces for the comfort of their clients. Every detail is paid attention to—each furniture leg is sculpted, varnished, and upholstered by hand, one piece at a time. Light fixtures are crafted at the hands of blacksmiths,  glass-blowing masters, and weavers with the most unique, luxurious materials. Small-batch, artisan-made scented candles are made in Martinique while tableware and vases are crafted in France.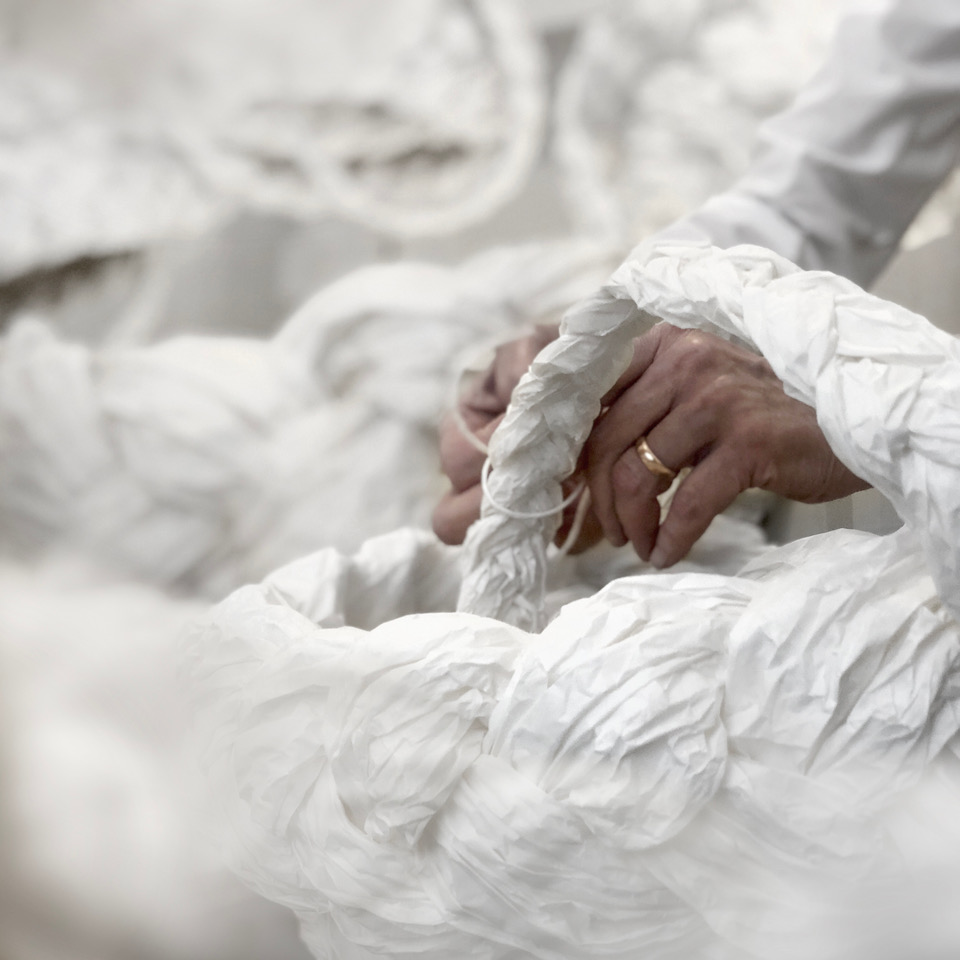 Marie Burgos Collection offers COM on upholstery, custom colors, and finishes for its furniture and lighting collection. On the radar ahead are new upholstered furniture pieces in fun colors as well as a line of pillows.
In addition to creating the Marie Burgos Collection, Marie and her team have completed dozens of homes, commercial spaces, and hospitality interiors for national and international clientele. Her critically acclaimed interior design firm found in 2008, has offices in New York City and Los Angeles. Burgos is a member of the Black Artists & Designers Guild—a global collective of independent Black artists, makers and designers throughout the African diaspora.
Source Marie Burgos Collection of modern furniture, lighting, décor and art in the StyleRow Marketplace. To find out more about Marie Burgos Collection, visit their website.