While tackling the renovation of a period home in Oakland, Modern Metal founder, Annie Kantor became frustrated by the lack of enticing metal designs. With a background in Textile Design, she saw an opportunity to apply her expertise in repeating-pattern design and developed a line of distinct, custom metalwork that blossomed into Modern Metal—creating a new and needed niche in the industry.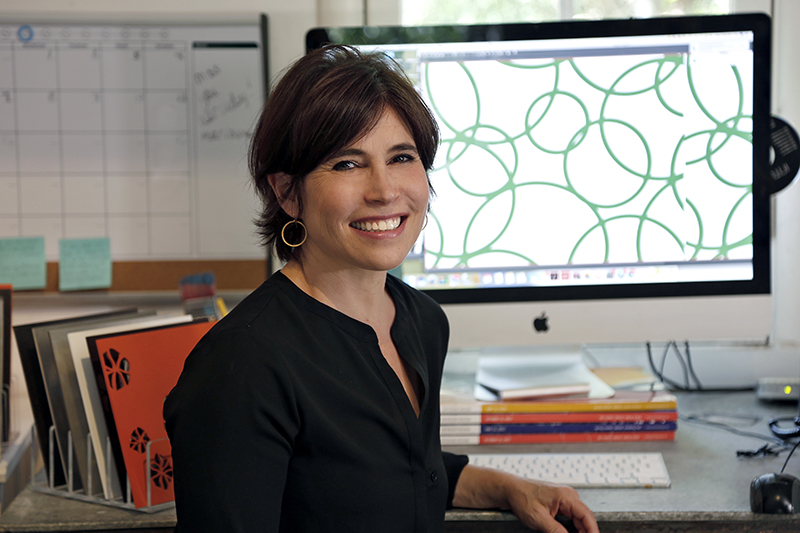 One of the only female metalsmiths, Modern Metal offers interior designers and architects nationwide a full array modern, laser-cut metal designs in the form of grilles, heat registers, vents, and custom metal doors and panels for residential and commercial spaces—providing for a surprising design element in the most unexpected places. Modern, distinctive and out of the box, utilizing unexpected materials such as USA-sourced Steel, Aluminum and Brass, Kantor's designs push the limits in the very best of ways.
Modern Metal enjoys collaborating with designers to express their aesthetic by creating a unique design solution from the ground up. The team takes inspiration both from the client's design plan as well as motifs from the architectural and interior vernacular.  Attention to the finest details is paramount to the brand; working with them is very much a personal experience. Honesty, equality, and meaning is what you will find in every transaction. Carefully selecting its vendors and fabricators, Modern Metal maintains strong business relationships and only works with those they trust and who are the very best.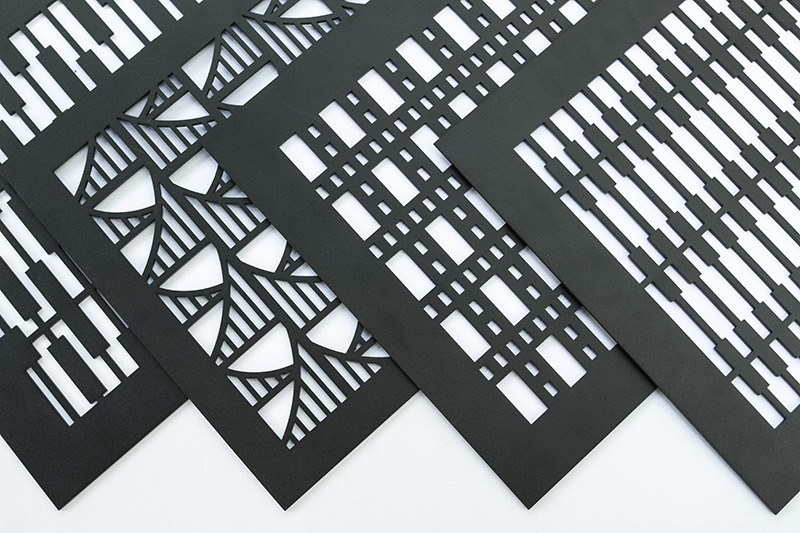 Every step of the way for Modern Metal involves someone's hands. All produced in the USA, each design is original and authentic from conception through fabrication. With a foundational story or specific inspiration, Kantor's designs bring with them meaning and visual depth. She starts each one by painting or sketching and intentionally works with a textile design program so that her creations remain fluid and not too vectorized before she passes them off to the engineers. Products are laser-cut via a machine, however, it is a completely hands-on process from start to finish. After production, all products are meticulously reviewed by a team member before packaging and shipping.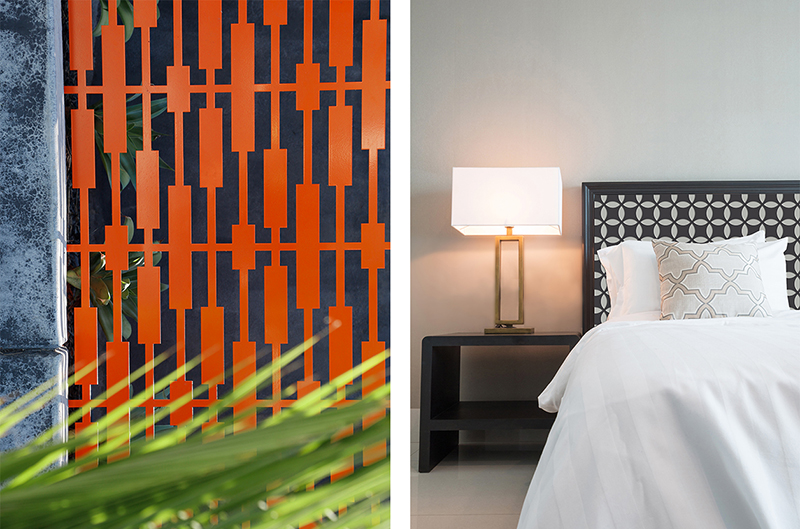 A new collection of patterns are introduced once a year, in the past around ICFF. Looking ahead, one of Kantor's goals is to change the landscape of what's out there for HVAC, and bring her distinctive designs to even more unexpected places. She is also looking forward to making her designs accessible to more people and continuing her philanthropic efforts of donating as much as possible to the design community in product, education and passion.
View Modern Metal offerings in the StyleRow Marketplace. To find out more about Modern Metal, visit the website.