Instantly falling in love with the culture and craftsmanship found in Buenos Aires, Argentina during a visit to the vibrant city in 2001, William Stuart felt inspired. Drawing upon his studio art degree from Colgate University, which included a year abroad in Paris, it wasn't long after this memorable trip that he designed his first collection and opened an art and design gallery in Los Angeles. Named after his maternal grandfather, a first generation Italian-American, Costantini designs and manufactures a stunning selection of distinct furniture, both within its collection of as well as fully customized.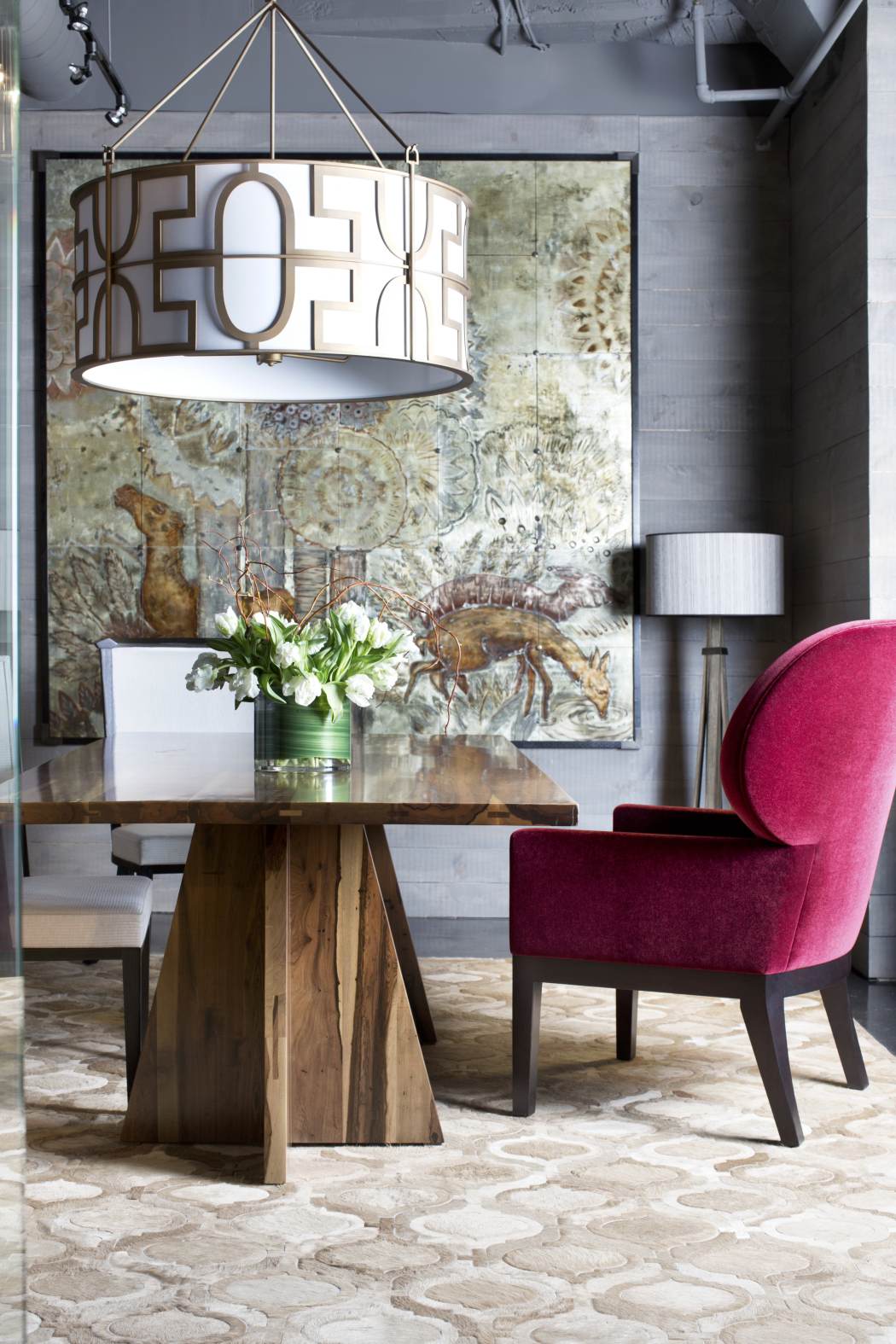 Born in New York City and raised upstate, a decade after opening in LA, Stuart returned to his home state and opened a studio in the famed West Chelsea Arts Building where he remains today. "I truly love what I do and only hire people who feel the same. It's not work if you enjoy it. I live 5 blocks from my studio in Chelsea and walk past modern art galleries each day I go there. Having art in my day to day life informs the decisions I make when working on a new project with a client. I am still very much involved in every order we take," explains founder William Stuart.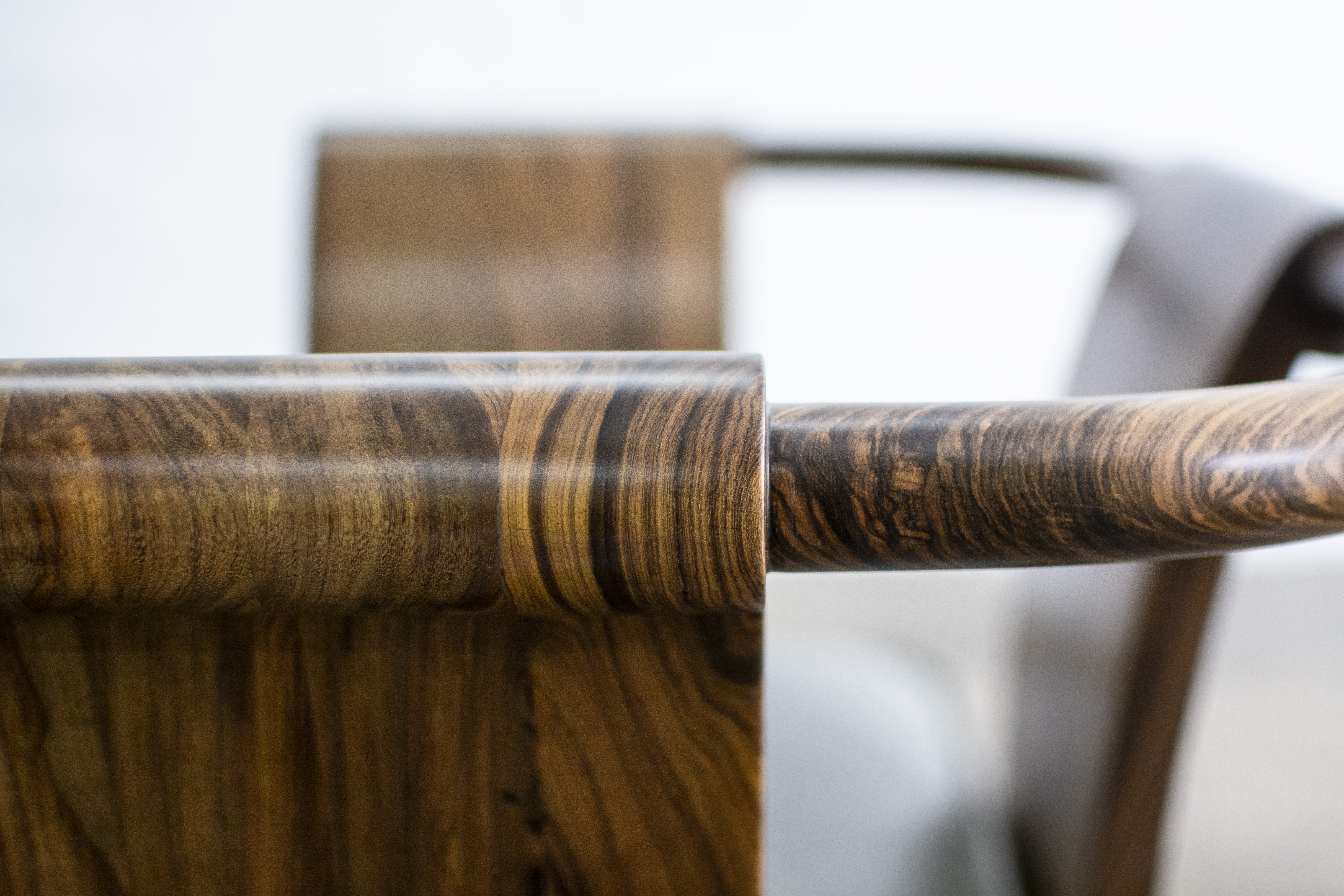 Applying skills learned from familial generations of carpenters, finishers and metal workers, Costantini's team of artisans continue to produce the majority of the brand's furniture in Argentina. "They say that Argentines talk like they are Spanish, act like they are French, but really they are Italian. It is true that Argentina was initially settled by the Spanish, but their design sensibilities cross borders, and informs even the smallest choice of details when finishing a piece," says Stuart. The beauty of primary materials such as Argentine Rosewood, Bronze, Fiberglass, Steel, leather, exotic veneers like Macassar Ebony, goatskin (parchment or vellum), mostly sourced in Argentina, are emphasized in each piece. "What began as an obsession with unadorned solid wood furniture in 2002 grew into a design sensibility which values objects that look like the thing they are made from across many different materials. It's harder to make something simply beautiful than to layer things on top of it. Why use a stain when you can use the actual material? When we cast bronze, we leave traces of the process in the final product," explains Stuart.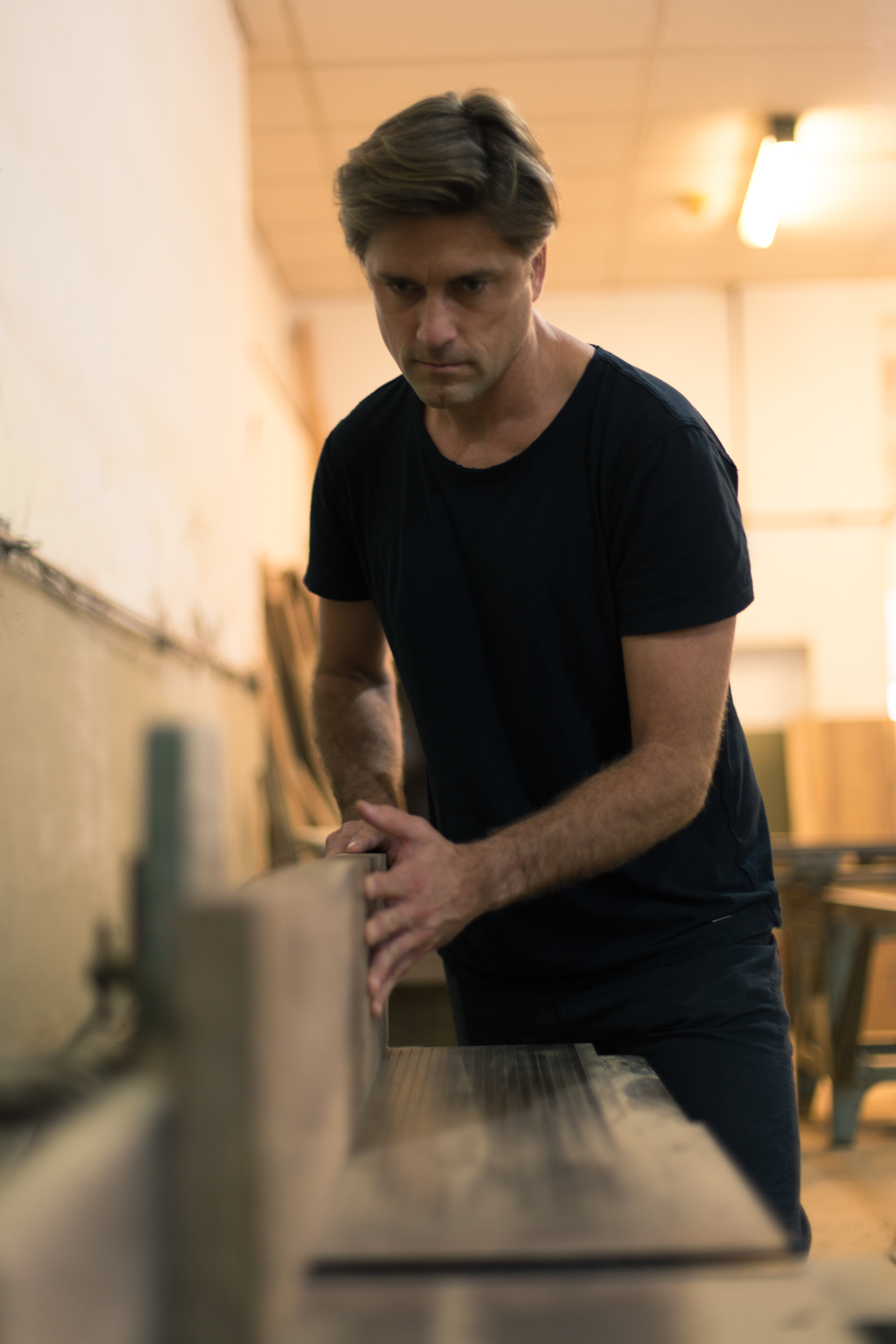 Time honored techniques in woodworking, metalwork, upholstery, glass and beyond, highlight the materials and handcrafted nature of Costantini's designs. "We believe in combining the finest raw materials with the highest skilled artisans who love what they do to create truly unique objects for a discerning clientele," explains Stuart. Customization is available on all Costantini pieces including custom sizing, finishes, upholstery and more. Complete customization is also a specialty of Costantini—"While it looks like a product, really we are in the service industry. We can make almost anything from a sketch, a photo or even just an idea…. We treat each order like an opportunity to show what we can to the client and also to the world," explains Stuart.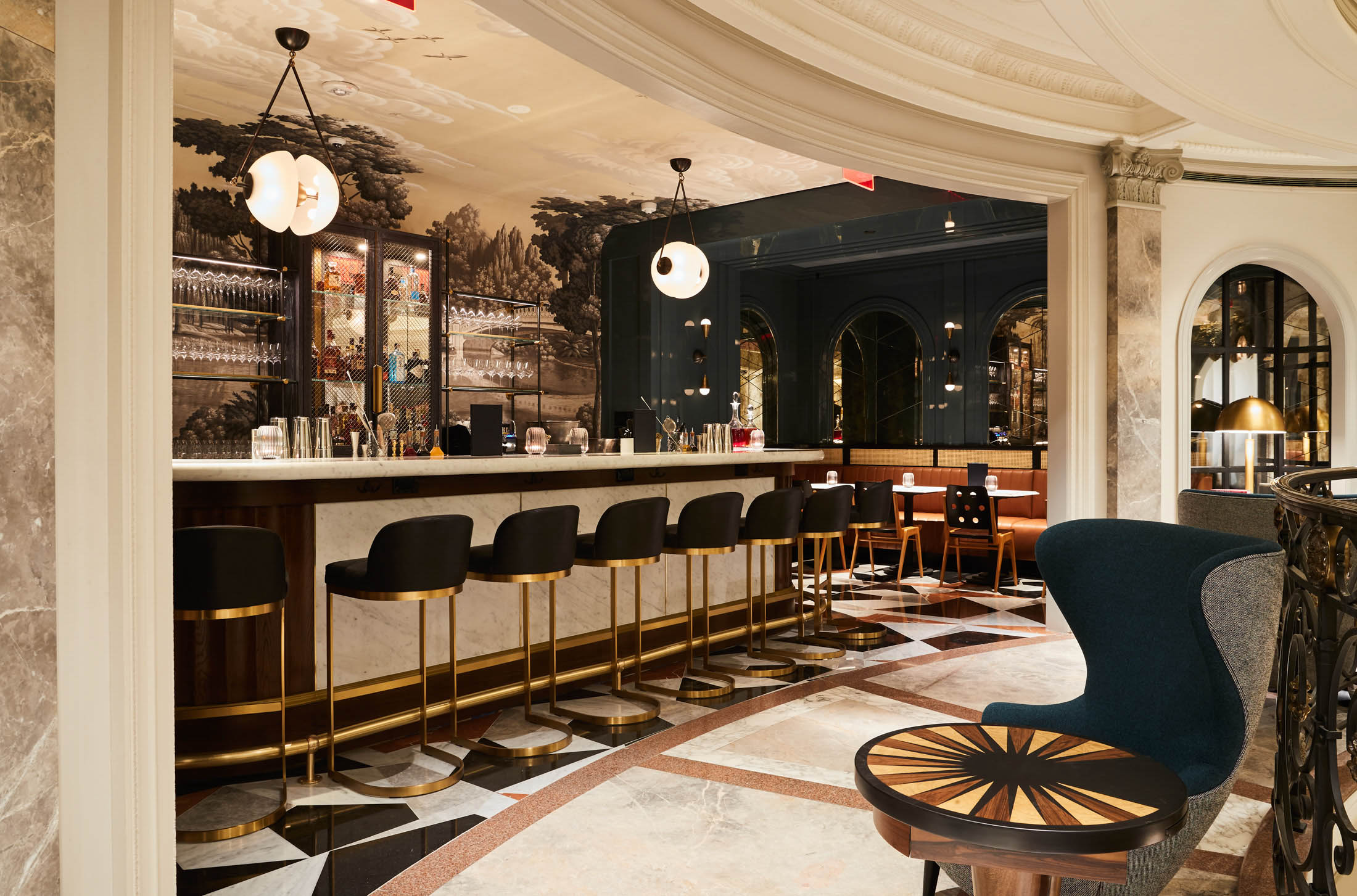 Stuart is currently working on cast plaster pieces that he is reiterating in bronze. "What started as "sketches" have grown organically into some really magical light objects and I can't wait to show them to the world," he shares
Aside from private collections, among Costantini's notable public projects are the Hotel Bel Air, the Sultanate of Oman, Bergdorf Goodman, NoMad Hotels, Four Seasons, The Ritz-Carlton and Grand Hyatt. Costantini's work has been featured in publications such as Architectural Digest, Galerie Magazine, The Wall Street Journal, Interior Design Magazine, Luxe, and more.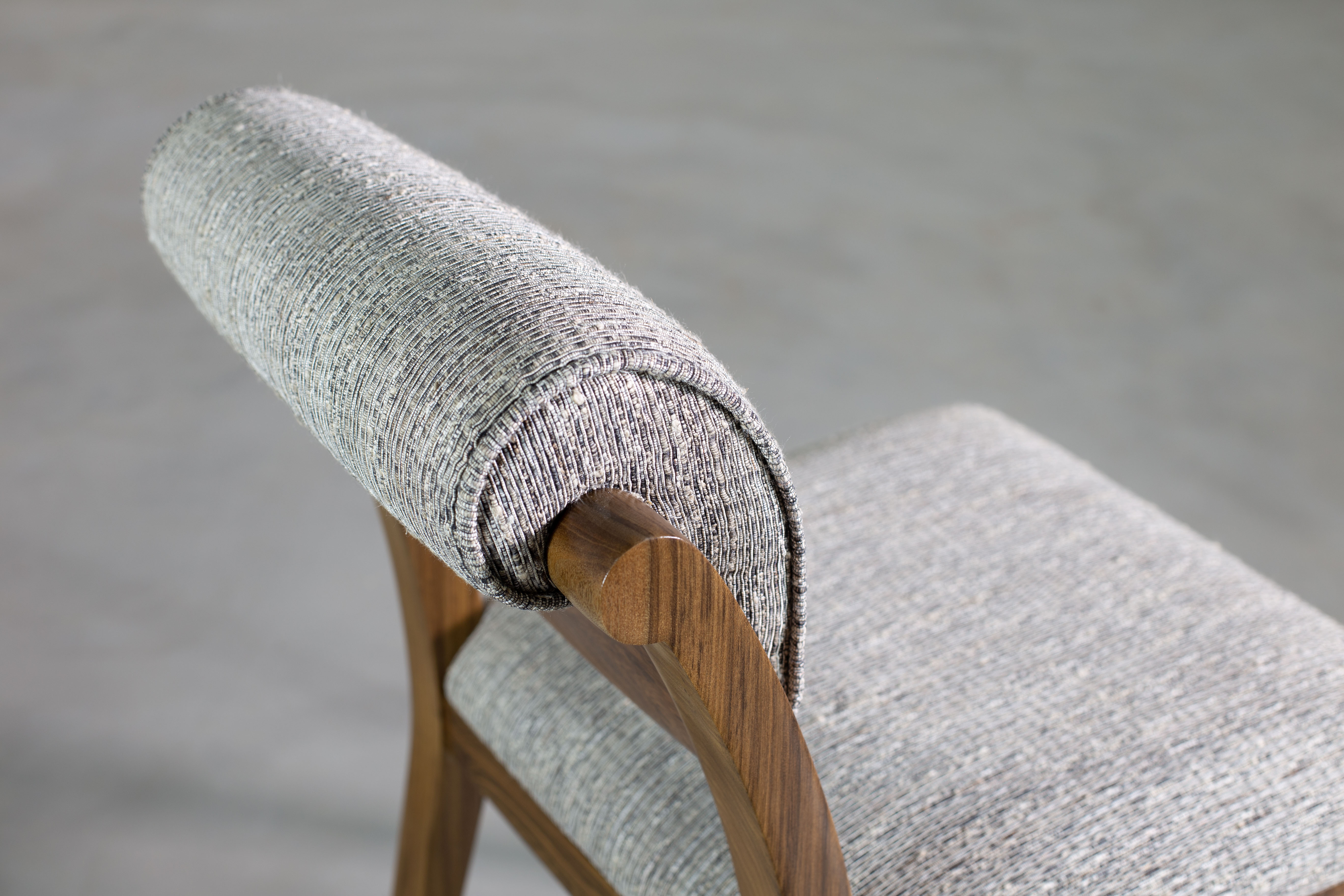 Here, Stuart shares with StyleRow the story behind his hero designs:
"The first table we ever made was called the Serrano and was made from solid Argentine Rosewood. Its name came from the Spanish ham that usually features a whole leg that you carve right at the table. There seemed to be a parallel between that and the thick planks of wood we put together for the top. Today this table has evolved into the Andre Table, named for the artist Carl Andre, the minimalist artist known for his ordered linear and grid format sculptures. Lately some clients have opted to do a knife edge to make it a little sleeker. 
The Simone Chair is an homage to the work of Jean Michel Frank, who also lived and worked in Buenos Aires in the early 20th century. Last year, during quarantine, we reengineered this piece and couldn't be happier with the new result.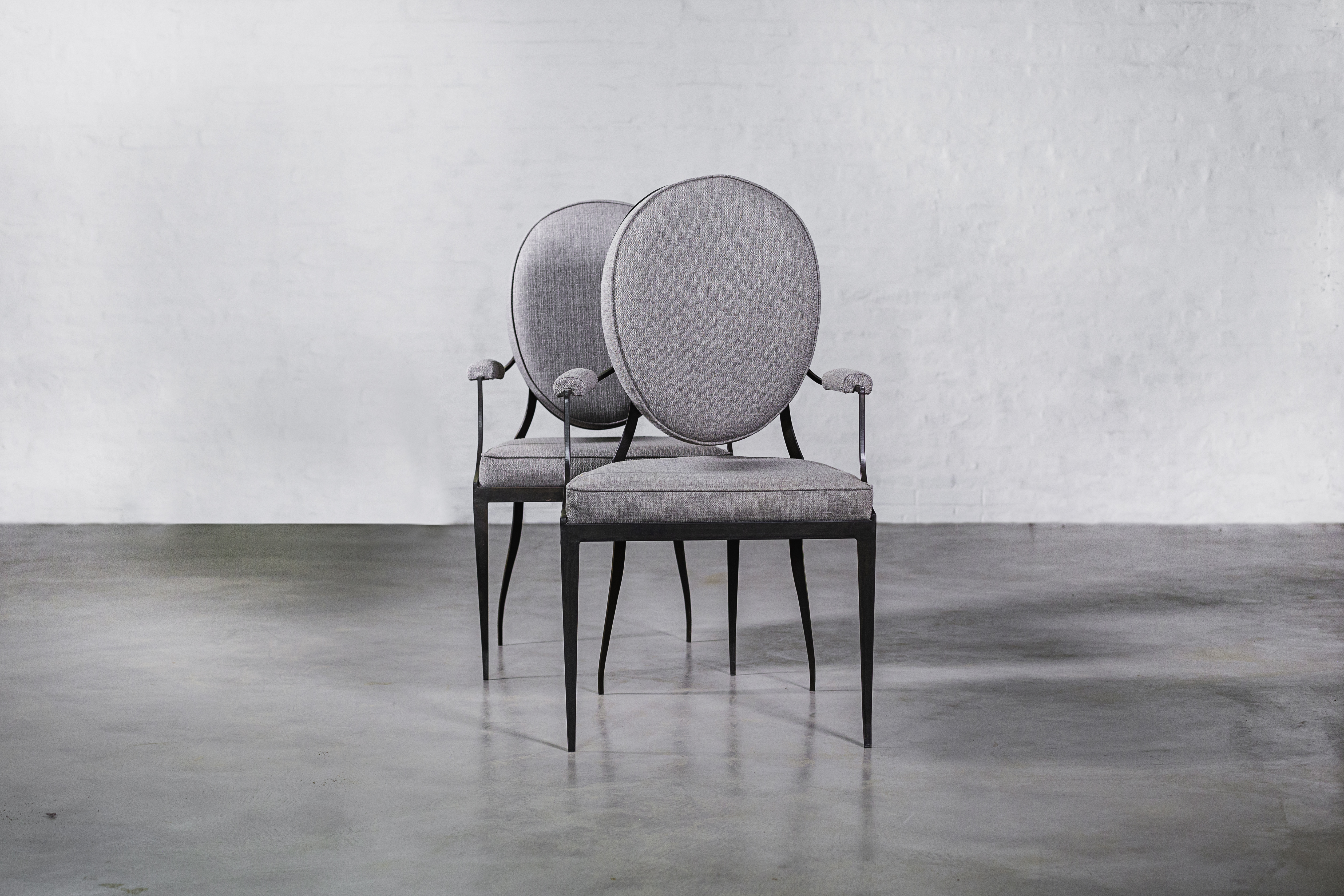 The Andino Table was also reengineered last year, and requires a mold that we use to laminate the plywood base before the final layer of Macassar Ebony. I sketched the cut of the legs with chalk on the first prototype with my own hands, and the result appears to look different from every angle. 
The Tavola 9 was the first piece I designed to debut at the Salon del Mobile in Milan in 2009 featuring a cast bronze base that seems to merge with a turned wood hourglass. The bronze echoes the waves of a dress where the wood part I more austere. We didn't sell one at the fair but received an order for 6 of them shortly thereafter.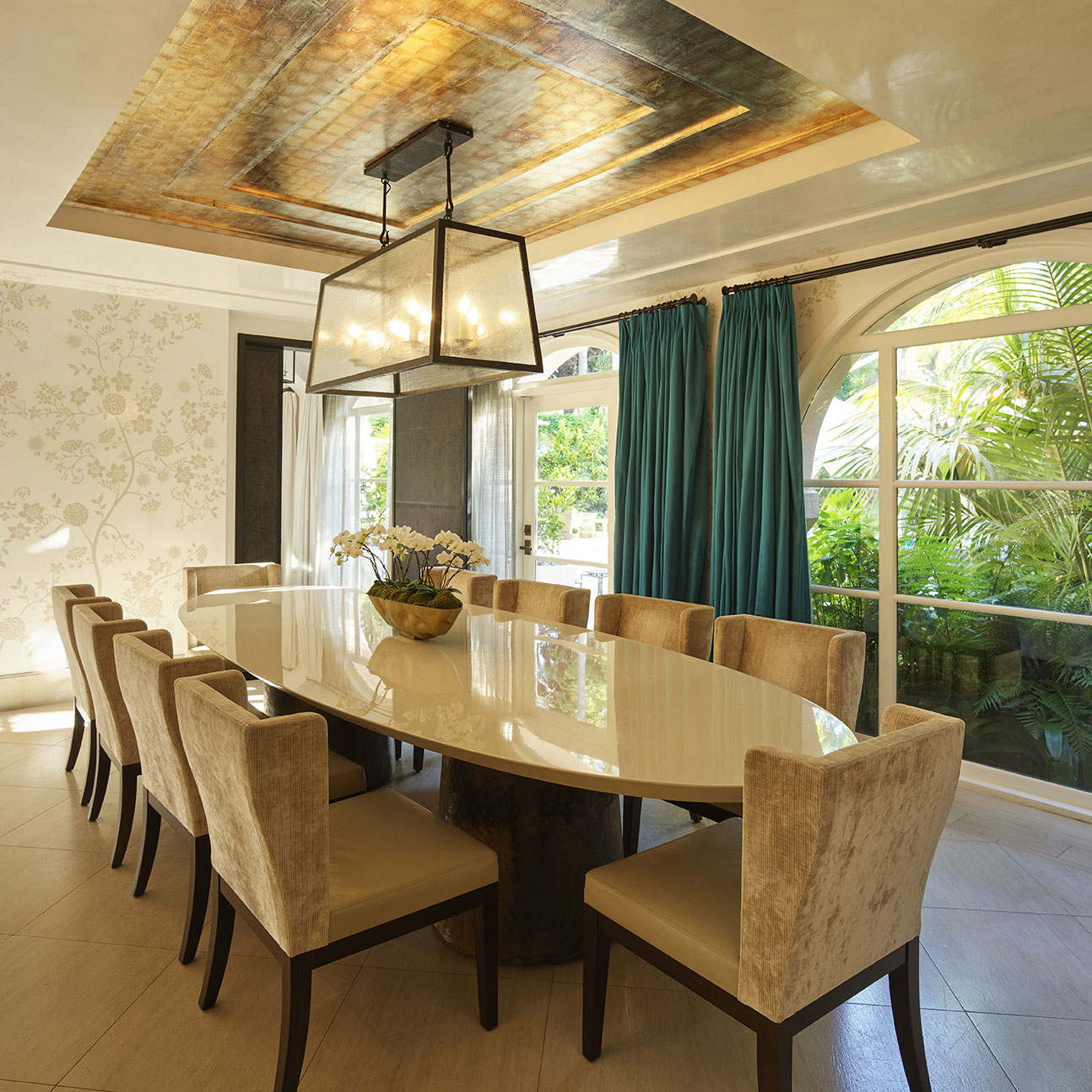 The Benino Table features a pair (or more depending on the size) of cast bronze bases with any shape or material top. I love everything about casting bronze; the process, the final result, and the idea that these pieces will exist on the planet (or off of it) for ages after we are gone. Maybe even floating around in outer space someday. 
The Bruno Chair is our workhorse. A relatively low profile but extremely comfortable and we stock frames for a quick ship program. We've placed these in our own homes, as well as for our friends and family and even restaurant projects by Morimoto in Hawaii and Sea Island Resort in Georgia." 
Source Costantini Design in the StyleRow Marketplace. To find out more, visit their website.