Craftsmanship and thoughtful design are the foundation of Munson Furniture. After many years working as a custom fabricator for interior designers, architects, and homeowners creating unique installations and furniture pieces for every project, Paul Munson founded his namesake company with the goal of bringing high-quality furniture and customizable collections to a larger audience. 
Rooted in a Californian aesthetic, Munson Furniture focuses on legacy pieces, built to last, with skilled craftsmanship and patient design. With highly customizable collections, designed both in house by Paul Munson and in collaboration with other designers, Munson Furniture offers distinct, one-of-a-kind designs.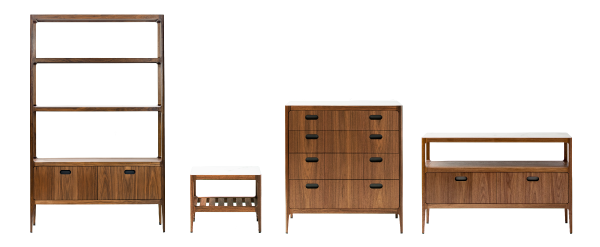 When Munson set out to design product collections for Munson Furniture, he wanted to deliver the same kind of custom experience for a broader audience. As a woodworker surrounded by Silicon Valley technology, Paul knew the tools existed in parts—3d modeling programs, CAM software and production management systems. With his knowledge of furniture design and fabrication, he built a development team to create Munson's unique and proprietary platform. This powerful software gives Munson Furniture clients the ability to configure custom iterations of furniture using a few keystrokes. The underlying model contains all of the fabrication instructions for Munson's workshop so that when the piece is finalized, the planning for customization is already done.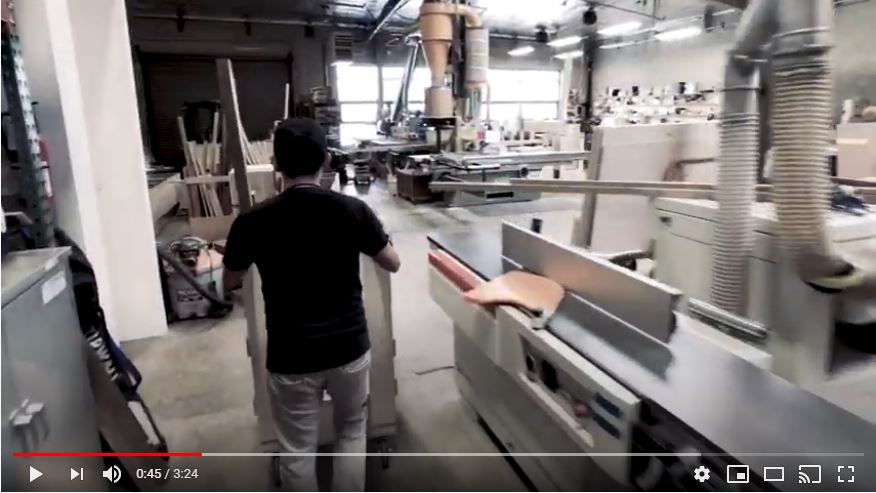 Munson furniture collections offer contemporary designs with a nod to classic design elements giving them a timeless quality. Clients love that Munson pieces are not only built to last but also designed to endure beyond a fleeting trends in both traditional and contemporary environments. The primary material used in their collections are wood, currently walnut, oak, and ash in two finish types with accent materials in brass and stone.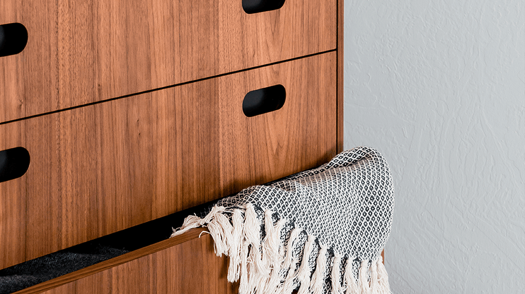 Miranda and Radius are the brand's first two collections. The Miranda Chair began as a prototype conceived of and hand-carved by Matthew Sellens of SylvanRay. Based in Bend, Oregon, Sellens' designs are often inspired by the natural forms found in the surrounding landscape. The basic concept underlying the chair's design was to create a backrest held by a single spine with sculptural lines evoking the shapes carved by wind and water. He is currently working on counter and bar height stool designs to add to the Miranda collection.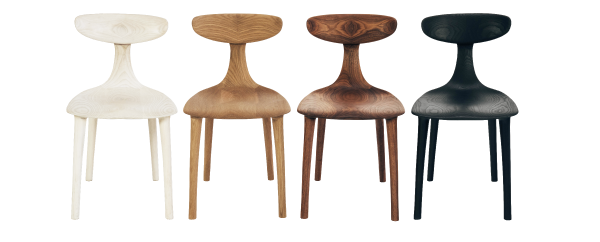 The Radius collection provides a glimpse of what's to come in future Munson Furniture offerings. The unique platform developed for Radius allows customers and salespeople to create custom configurations with instant dynamic price generation. From this unique platform, Munson has the power to develop future collections with similar customization options. The brand prefers to work directly with its customers, the interior design team or the retail client, to ensure that the options are clear and that the final product is, in fact, the perfect piece for the project. Alternatively, clients can also log in, configure custom pieces and purchase all on their own. Munson currently offers a free-standing vanity product based on Radius as a custom offering given the complexities of plumbing and electrical intersections, and are working on a prototype for a Radius kitchen work table. Both of these products will be customizable via the platform in late 2020 or 2021.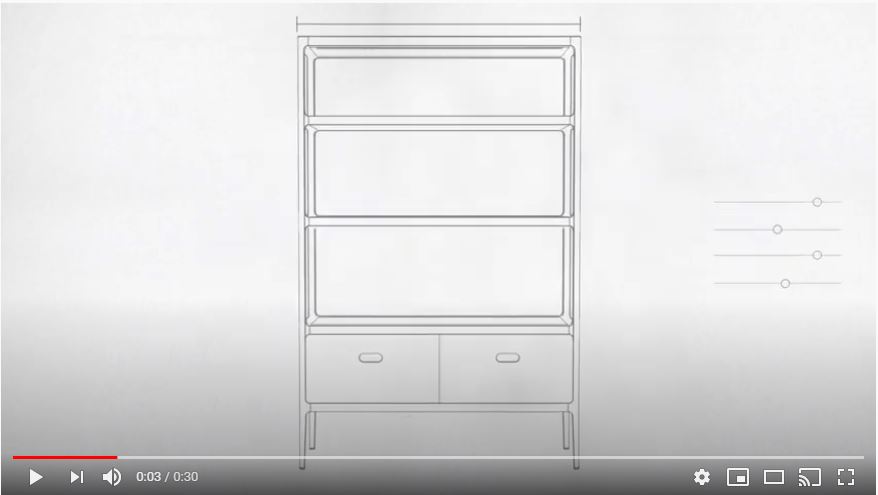 Through Munson's custom configurations and by working with an ever-evolving mix of independent designers, the brand continues to learn from its clients to deliver products and a service that meets their expectations and even anticipate them.
Source Munson Furniture offerings in the StyleRow Marketplace. To find out more about Munson Furniture, visit the website.