In 2004, a stroke of luck brought Clarissa Dorn and Roel Haagmans together. With a shared love for light and crystal, it wasn't long before the two established an atelier in Munich, appropriately named the Windfall company. 
It was a perfect match with Haagmans having made his name on the international scene with designing classical/oriental chandeliers for the Sultan Qaboos Mosque in Muscat and the Grand Mosque in Abu Dhabi, and Dorn bringing her long-term experience in art, interior design and organization to the partnership.
Blending Dorn's artful viewpoint and Haagmans' expertise as one of the best classic chandelier design​ers, the duo modernized crystal luminaire design and introduced a new kind of subtle charm of 'haute couture' in lighting. With a goal of finding the perfect solution for every situation, they introduced 3D modeling and CG renderings to visualize their ideas and allow for the best possibil­ities to present their designs to clients.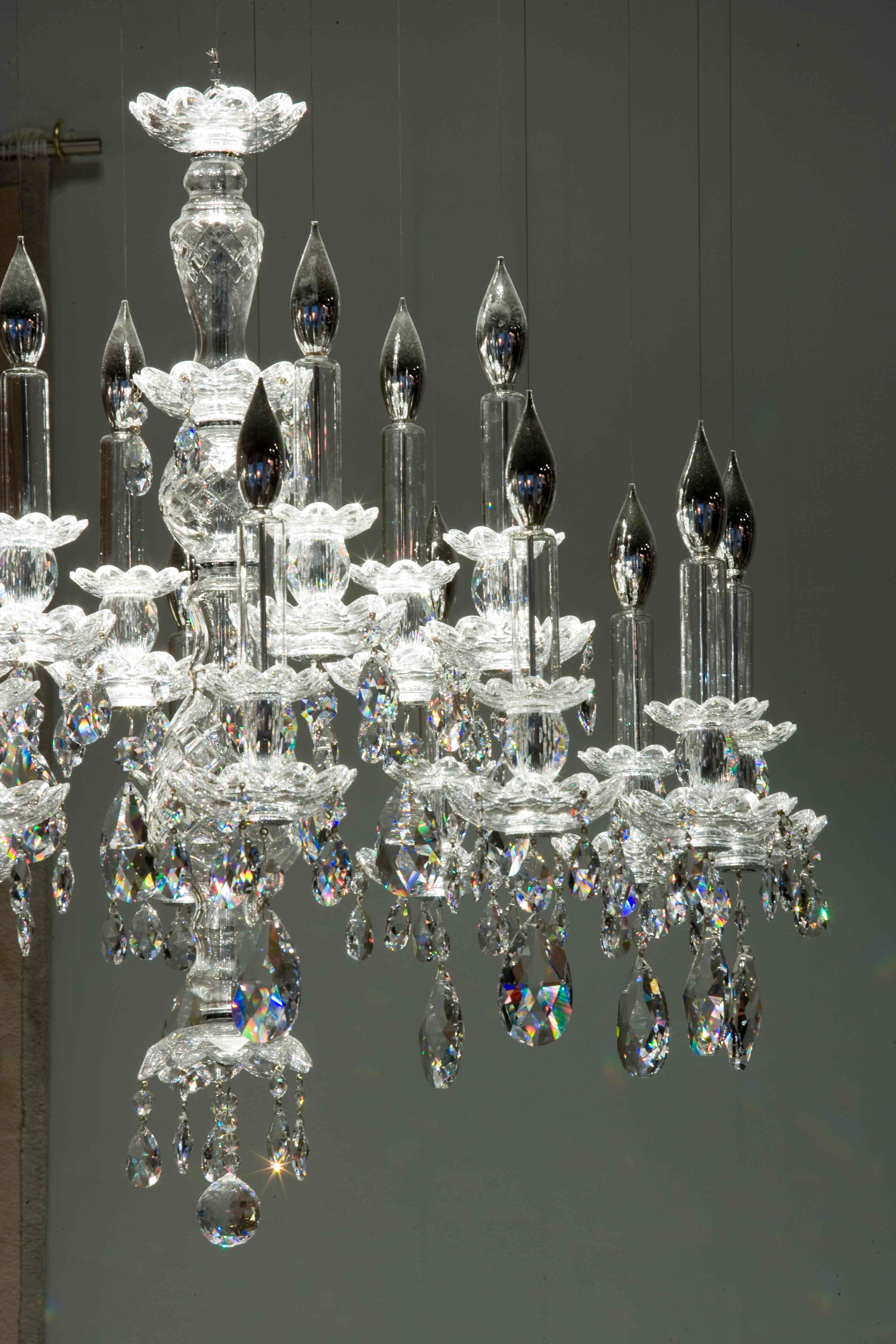 Their first joint design "Scarlett" – a crystal cascade, encased by a transparent, colorful Organza cylinder shade – continues to enjoy great success today. Shortly afterwards, their second design "Hellbob" was developed, and a new lighting concept for crystal chandeliers was born: a sphere of crystal made to measure using the "Windfall curler" technique. Floating crystal objects are illuminated by down​ lights, which can unfurl unimagined emotions through the spatial illuminating effects that result. A total flexibility of composition in size and shape evolves—best illustrated by their iconic "Balance" chandelier released in 2006. The "classic with a twist" "Balance" series is an all-time favorite in the collection. "Balance adapts to many different illumination projects and is particularly advanced with regards to the fluctuating dispersion of light. This chandelier manages to be both modern and classic at the same time and has turned dreams into reality in Arabic Palaces as well as the Royal Albert Hall in London, in nightclubs in Brussels, bars in Moscow, hotels and mansions all around the world, from Hollywood to Singapore," says Dorn and Haagmans. 
Interior designers, architects and private clients from around the globe are drawn to Windfall's distinct designs, which the company is commissioned to create. The first major projects were commissioned by architects such as KCA International, David Chipperfield and SHH of London and Paul Steelman Designs from Las Vegas.
The design process is managed by Haagmans and his team who work out technically fitting solutions, shop drawings and mockups, often in collaboration with their artisans, to find new ways and techniques for production.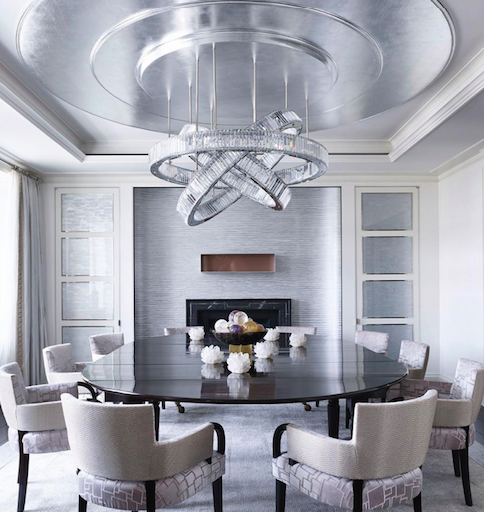 Garnering a reputation as the "Jewelers of Light," Windfall stands out for its personal, passionate handling of their work, proximity to customers, the constant willingness to change and pursuit of unconventionality. The result has allowed this small company from the Maxvorstadt district of Munich the opportunity to collaborate with notable companies such as British Airways, Cartier International, Phillippe Starck, Harry Winston LA and Miami, UN Studio, Candy&Candy, Roberto Cavalli, Montblanc and be seen in private residences spanning the globe.
In 2012, Dorn and Haagmans opened a stunning flagship showroom in Munich and in April 2013 they presented their new collections "Jewel Three, Four, Five" and "Scotty" in Milan at Palazzo Durini.
Two years later, Windfall celebrated its 10th anniversary by presenting in Milan, at the newly restored Palazzo Durini of via Santa Maria Valle, their new collections, among which was "Serene," a chandelier produced in collaboration with the world-renowned French company Lalique.
Windfall later debuted at Euroluce Milan introducing their unique way to interpret the potentialities of the latest LED technologies, embodied by "Sissi" Candle, "Jack" Lantern and "Sissi Chandelier," together with their classics such as "Balance," "Hellbob" and "Flowers" Chandeliers. In 2017 the new Tablelamp "Jules," the "Passement-Collection" of "Lula" and "Balance" and the new "Boule – Collection" were shown at Euroluce Milan.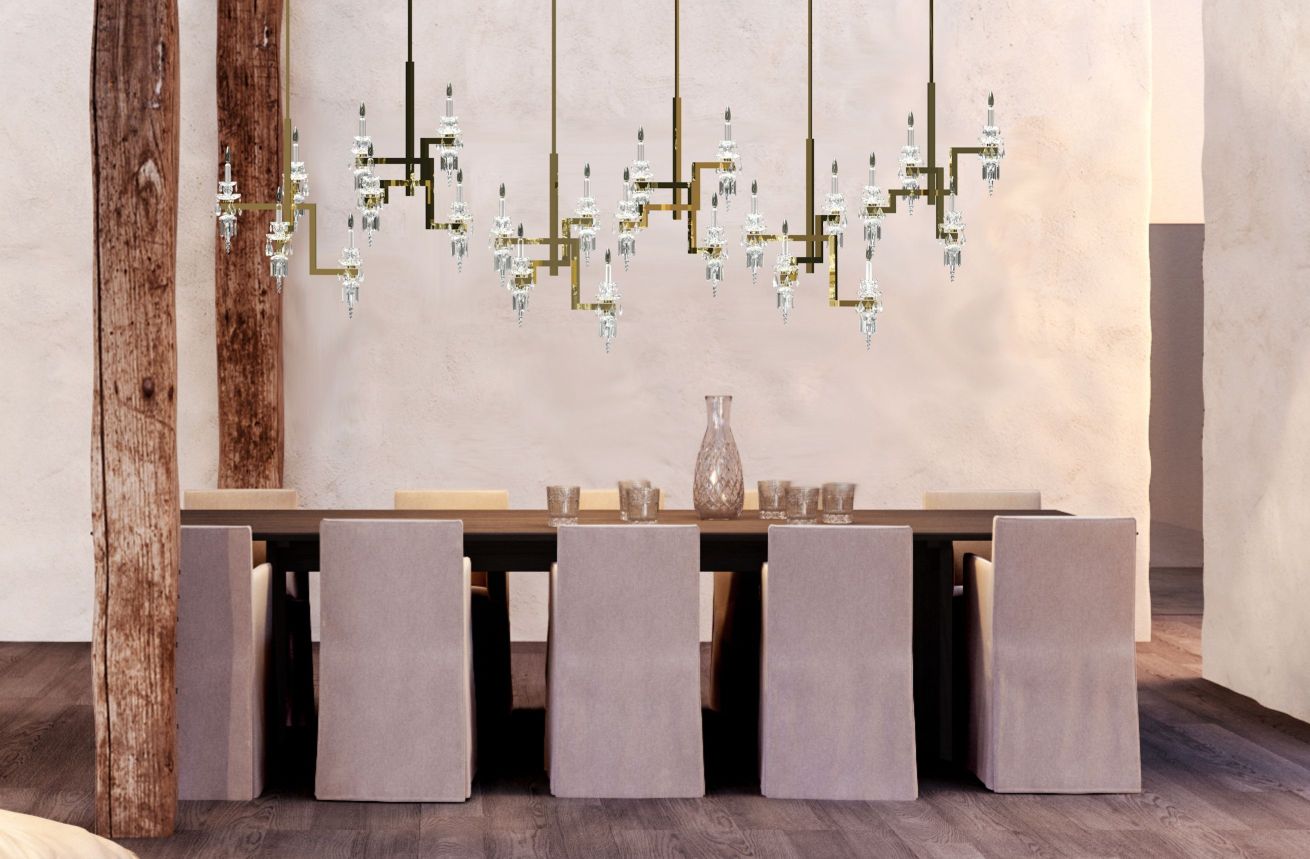 "Our design language is made up of emotions, nature, art, colors and tradition. By listening to the needs of our clients, we develop unique solutions on a daily basis. Windfall started with single bespoke design, and in the last 13 years the most beloved ones found their way into our permanent collection," says Dorn and Haagmans.
Windfall uses the finest materials including Swarovski Crystal to insure the very best quality. "Only the combination of the best design with the best materials and best craftsmanship can with­ stand time and fashion. Our suppliers are our greatest treasure, often since generations handing over traditional techniques, they are manufacturing crystal, glass, fabric, leather, tassels or metal pieces in a broad variety of techniques corresponding our drawings," says Dorn and Haagmans.
All items in the collection are produced in Munich and are made on demand in finish, color, size and shape, allowing for each piece to be fully customized to meet client ́s needs. "Designers love that anything is possible—what they dream, we can create. We specialize in bespoke and technical lighting design, creating ceiling jewelry that evokes emotion and makes a lasting statement," says Dorn and Haagmans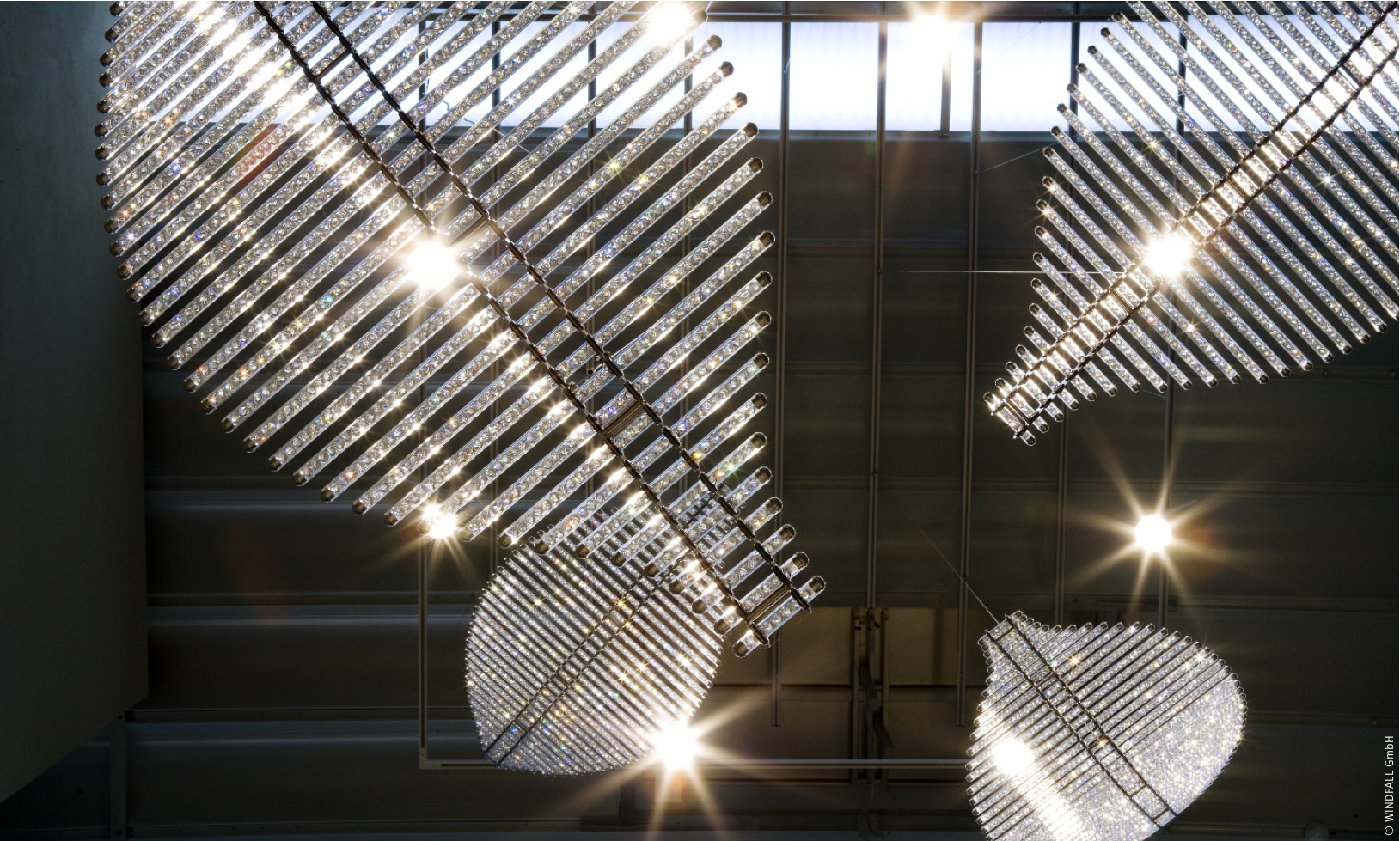 Windfall constantly seeks to discover and deploy new forms, always on the look out for unconventional, extraordinary and elegant solutions. "Next to traditional brass work, we use stainless steel in combination with 3D and laser cutting to discover new solutions pushing the boundaries of what is technically possible. At our workshop in Munich, close to the office, parts are assembled by hand, one chandelier at a time, by our experienced team and packed to be sent around the world," says Dorn and Haagmans. New lines are released every other year at Salone de Mobile in Milan during Euroluce. 
Source Windfall in the StyleRow Marketplace. To find out more, visit their website.