Not many companies can pride themselves on having a 90+ year history of providing seating for a wide array of discerning and notable clientele including Presidents, Prime Ministers, Kings, the Pope among many others. Found in the finest homes, hotels, restaurants, palaces and embassies across 6 continents, Artistic Frame is one such company.
Best known for its chairs, the brand also offers distinctive stools, sofas, sectionals, sleeper sofas, benches, case goods, beds, banquettes, dining tables, coffee tables and end tables. Relied upon for its customization and modification capabilities of almost any item in its extensive collection (including modifying frames into barstools, love seats, benches and beyond), Artistic Frame's selection is essentially limitless. Adding to its ability to meet specific design needs is the brand's commitment to quality, value and strong customer service, all exclusively to the design trade.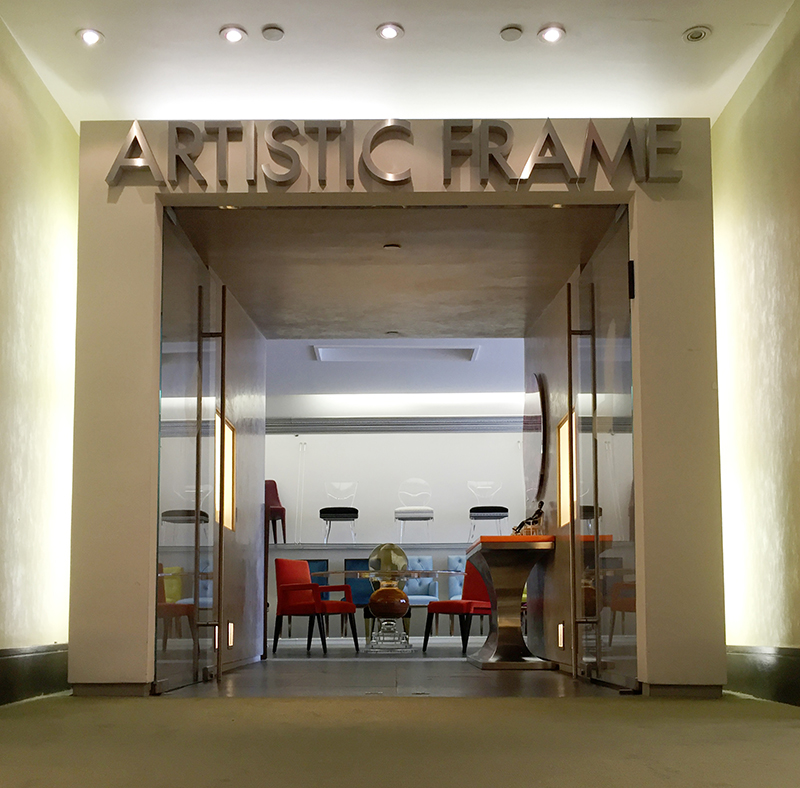 With showrooms across the US, Artistic Frame's expansive seating, sofa and furniture lines are manufactured in-house at the brand's 250,000 sq. ft. production facility in Kannapolis, North Carolina. "We are a family-run business with an emphasis on quality, but we have a corporate-sized capacity allowing us to outfit boutique hotels with dozens of products for 100s of rooms. We own and operate the factory where our products are produced, which gives us a direct line of communication between the designer and craftsman," explains the brand.
Every Artistic Frame piece is bench-made by highly skilled artisans with decades of experience. "We believe that it is far to easy for quality to be lost in assembly line furniture as it is passed from hand-to-hand and therefore carefully select which of our employees across departments are best suited to fabricate and follow every order based on complexity or required techniques," says the brand.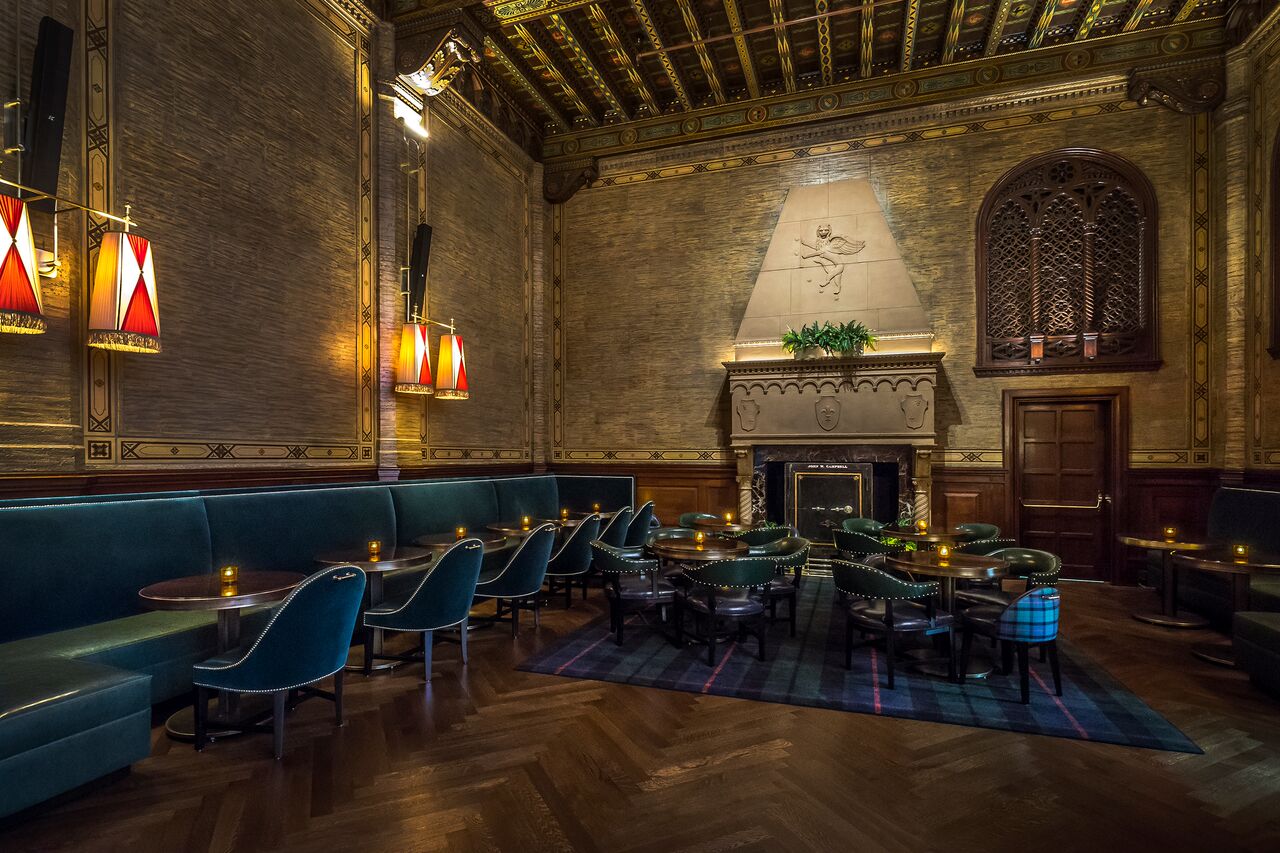 More than just a vendor, Artistic Frame collaborates closely with its designer clients and takes an active role to help guide projects to fruition. "We listen, partner and share our knowledge. Designers love that we are open to both the traditional side of the business, where we can outfit a dining room with chairs that last several generations and the radical side, where we'll take napkin sketches to reality for pieces no one has seen before," says the brand. Keen to take on new challenges to stay up with the current manufacturing methods or unique material fabrication, the brand draws upon its almost 100 years in business with a wealth of wisdom and experience to overcome designer challenges.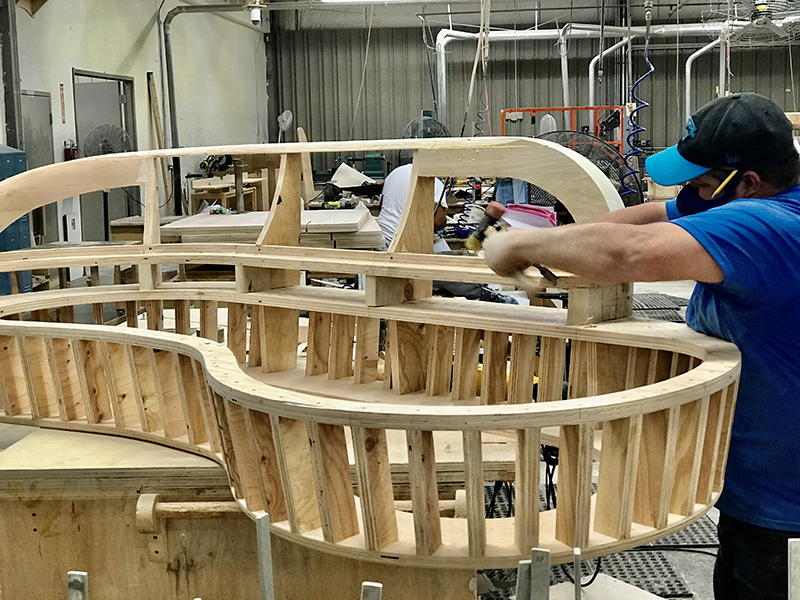 The beauty behind Artistic Frame's ever-evolving furniture style is the designers with which it works. "We consciously take our own design philosophy out of the brand so we can focus on what's most important, our client's goals and objectives. We gladly run the gamut of various design period pieces so that we don't eliminate any options from customer mood boards. Who are we to say if a visionary designer wants to take a risk and revive a classic frame by combining it with contemporary finishes and fabrics? We work in wood solids, handmade finishing and upholster details to your spec to create our masterpieces, but we have the capacity to make just about anything," explains the brand.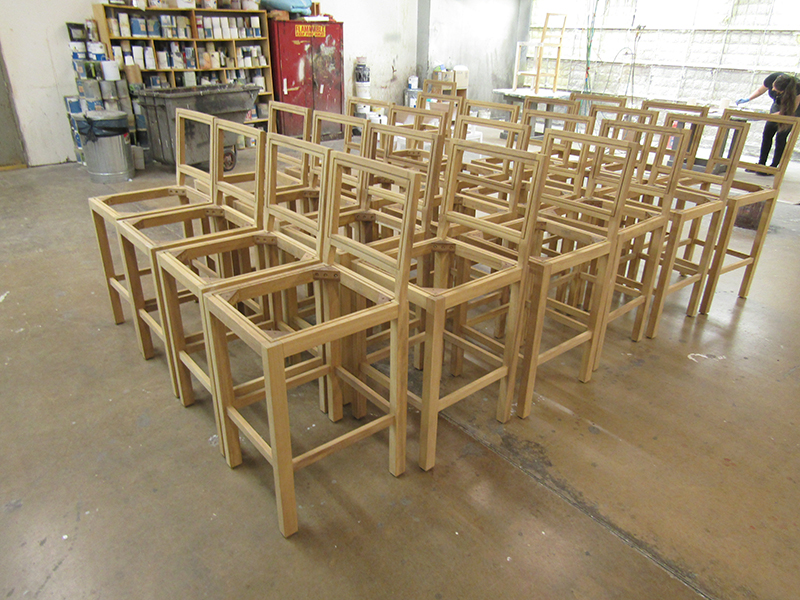 With an emphasis on sustainability and eco-consciousness, the brand has adopted the LEED® (Leadership in Energy and Environmental Design) Green Building Rating System to promote environmentally responsible manufacturing practices. European Beechwood, PEFC-certified from sustainable-yield natural forests is the primary material utilized. "The Beech hardwood harvested in Germany and used by Artistic has been called the greenest material available in the manufacturing of furniture," says the brand. Further, in an effort to minimize its carbon footprint, "Artistic's Sofaworks division upgraded our feather and down specification and made the change from Memory Foam core to Latex," says the brand. With care and maintenance, Artistic Frame chairs, sofas and furniture can last a lifetime and be passed down from generation to generation.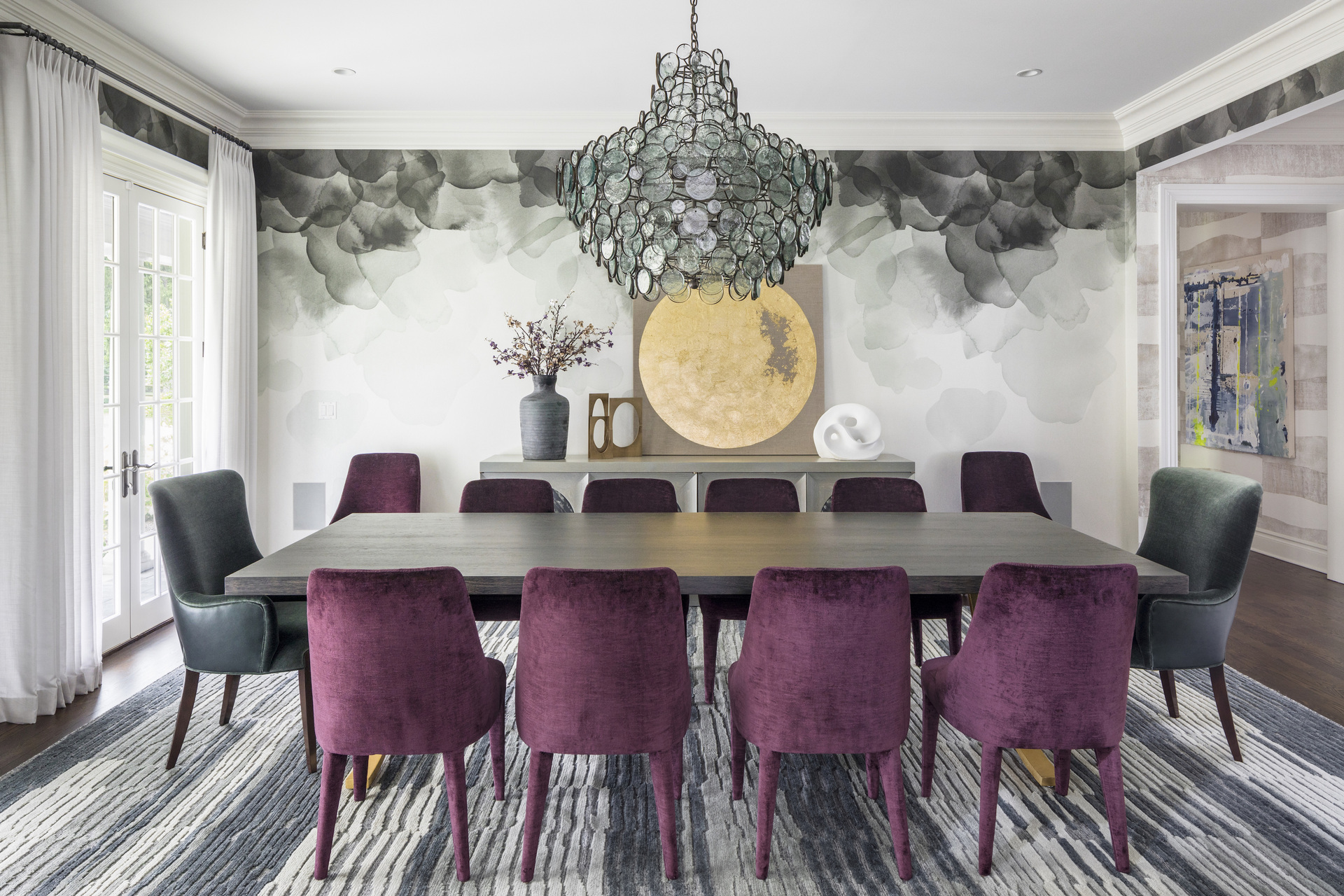 New designs are made every week based on customer orders, "and although it's not necessarily inventoried we consider it repeatable and customizable," explains the brand. Every 10 years, the standard dining chair line is refreshed with a new catalog—both in digital and bound book formats. 
Welcoming new designers with big ideas as well as its family of repeat designers, with Artistic Frame, "The sky's the limit." Source Artistic Frame in the StyleRow Marketplace. To find out more, visit their website.