Award-winning designer and artist, Julie Conway bridges art with functional design through her Seattle-based company Illuminata Art Glass Design LLC. With 20+ years of glassmaking experience melded with design and craft, Conway is best known for her custom lighting installations for luxury hospitality, commercial and residential projects. "The Illuminata Studio collection is an intentional juxtaposition of elegant blown glass forms and industrial elements surrounding patterns of light and shadow that is unique to Julie's artistic expression, merging concepts of art installation with functional design. The goal is transformation of space with light," explains the brand, which has produced large scale installations for notable brands such as Google, Four Seasons, Marriott, Hilton among others.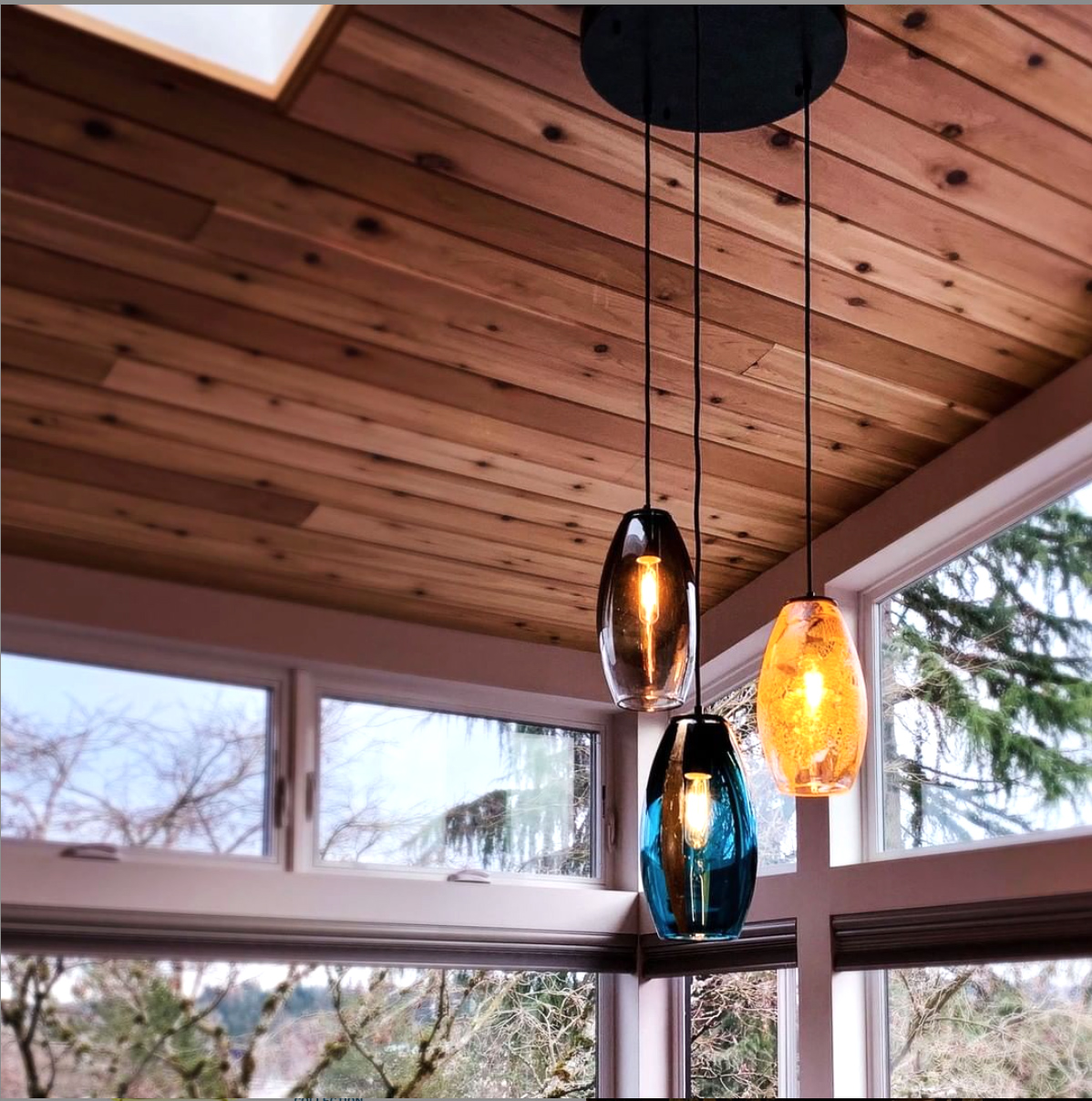 Conway has had the privilege of blowing glass on Murano, the glass island of Venice, Italy, as well as working with glass masters from the US, Italy, Turkey, Czech, Australia, France and Spain. "The alchemical creation of glass and the resulting material has long fascinated humanity—its magic can invoke a metamorphosis of the human spirit," says Conway. In addition to being a solo artist, Conway leads a seasoned artisan team comprising metal fabricators, glassblowers, CAD engineer, electrical contractors, machinists and installers. "Glassmaking is an extremely challenging media, which is part of the reason my studio is based in Seattle, where I have access to the strongest teams and largest furnaces to accommodate projects at any scale," explains Conway.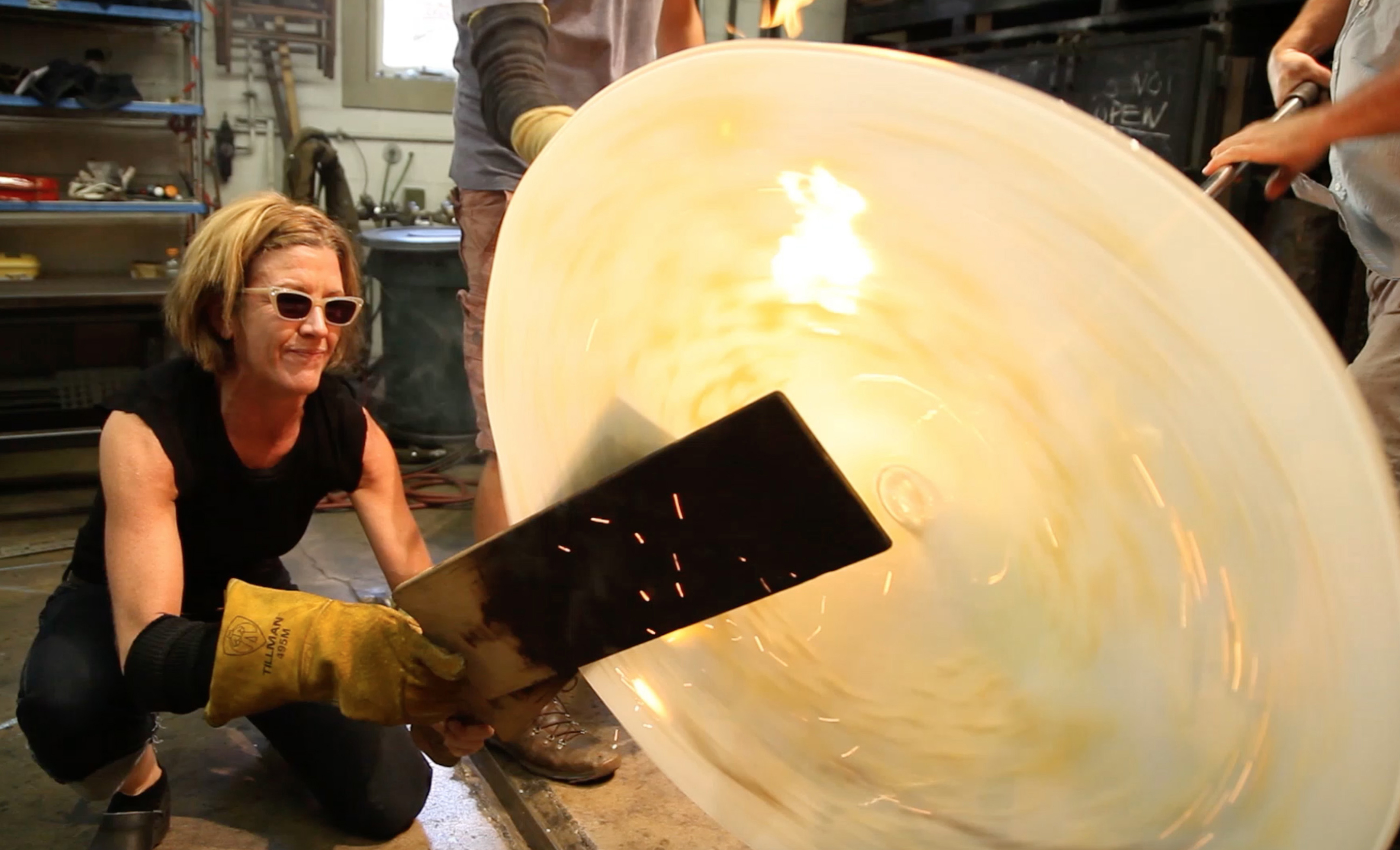 Applying her style and experience, in 2019, Conway launched a ready-made series, the LUMi Collection featuring hand-blown glass lighting and home decor items with plans to expand into textiles and furnishings in the future. "LUMi + Illuminata Studio are federally recognized women-owned businesses that have received international accolades and awards in design. My intent as an artist and designer is to reveal my perspective of the phenomenon of light refracting and reflecting through glass through the use of metal and materials to create fascinating and transcendent focal features of interest in both public and private spaces," explains Conway.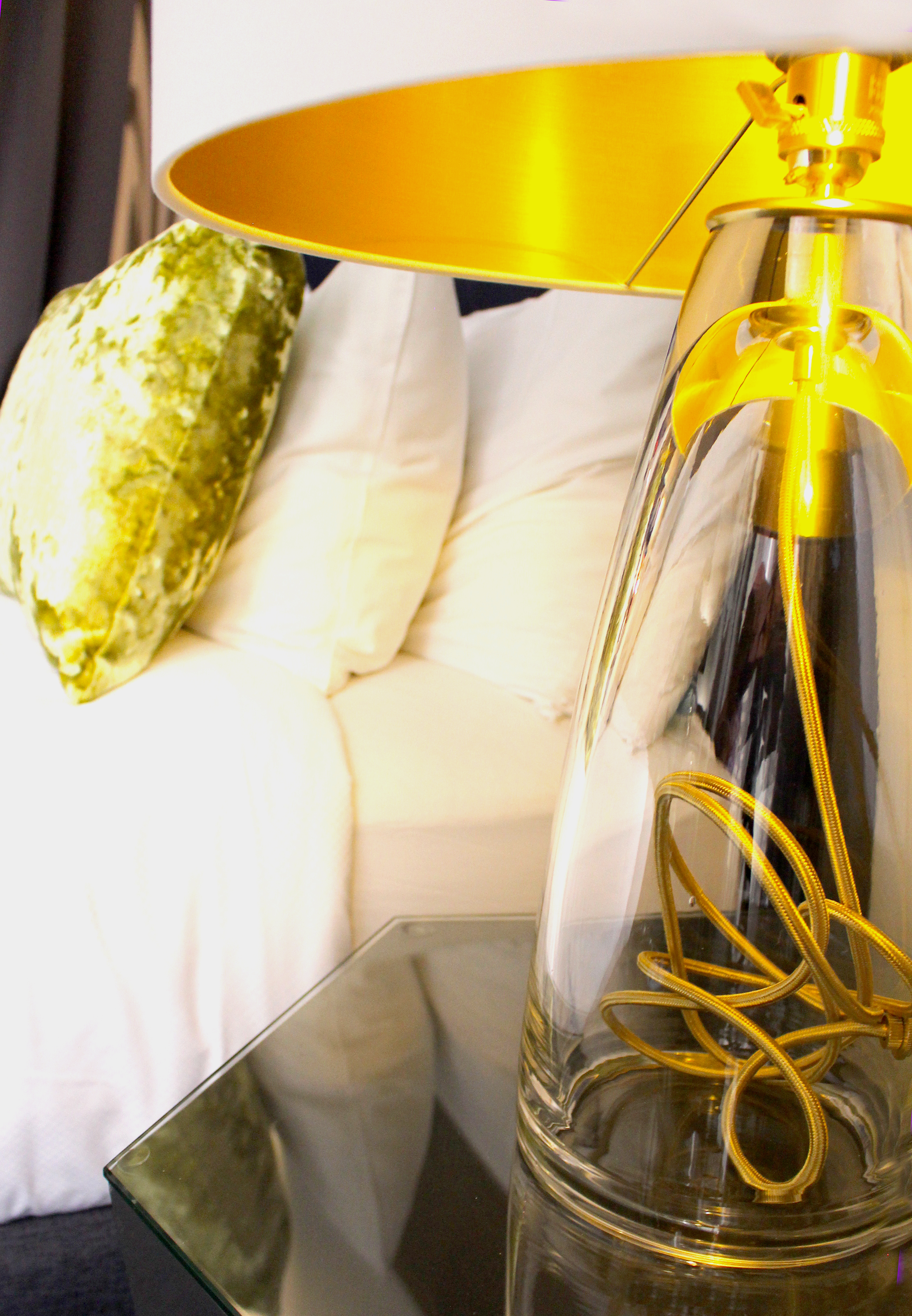 LUMi lighting works as beautifully in a bedroom as it does the boardroom, kitchen island or luxury hotel bar. "My artistic expression utilizes light and augmentation of the surrounding environment to create inspiring and elevated transformation of space. The mission statement of my studio: "Bring LIGHT and beauty to the world," explains Conway. 
Each piece of the LUMi Collection is handcrafted in the timeless blown glass tradition, but with a fusion of innovative and eco-conscious techniques. "The tenets of 'green design' are not new to Julie, and demand is now catching up with her long history of advocating for glass design to be better environmentally. Her past working with methane digester engineers, recuperated glass furnaces, and learning about alternative fuels, keeps her ahead of the curve in the glass industry that is so heavily dependent on fossil fuels," explains the brand.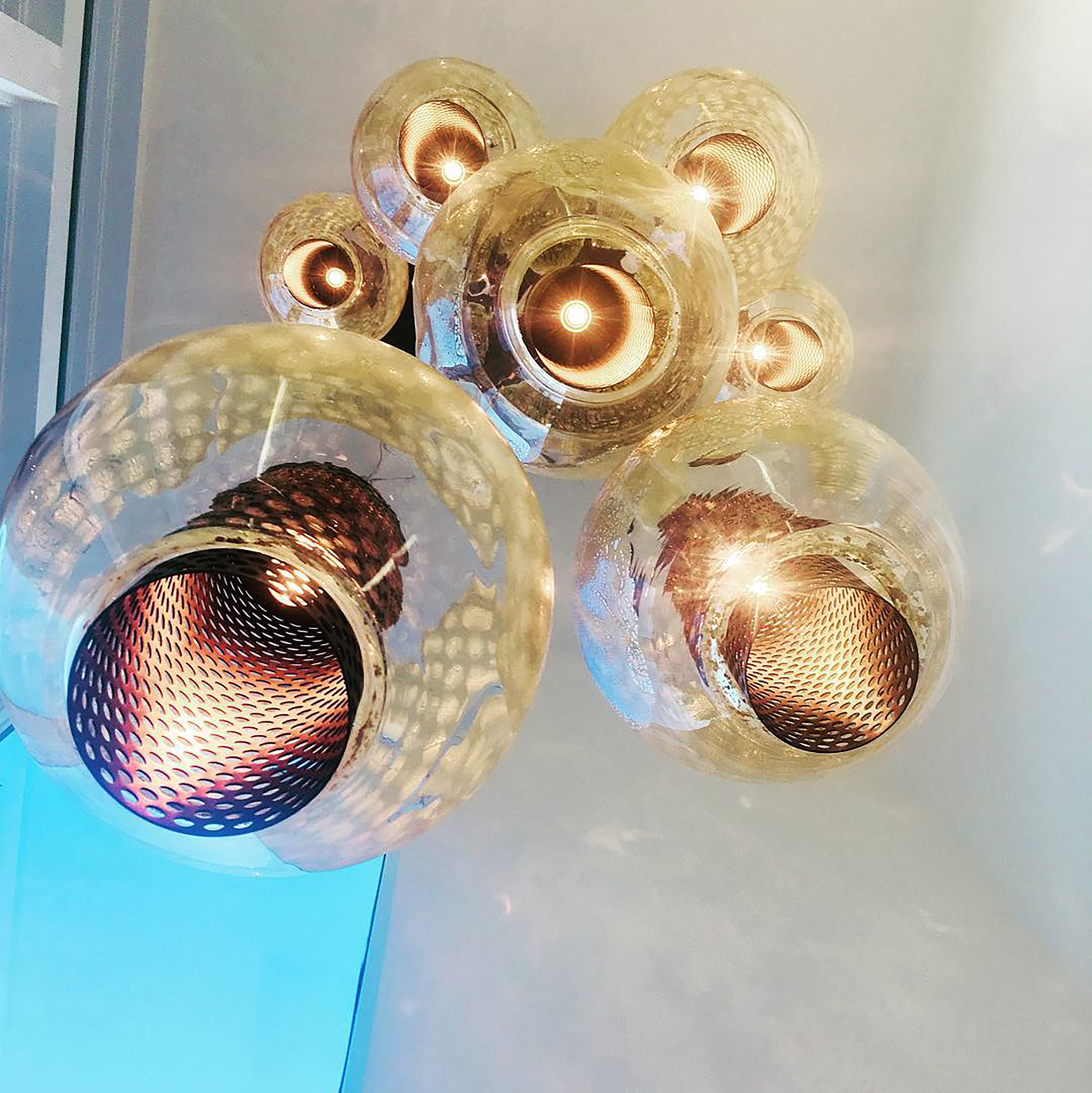 Fabricated with recycled glass and a zero-carbon footprint glass furnace fueled with waste-vegetable oil and methane combined with low-energy LED solutions and reclaimed metal components, the LUMi collection offers a unique, completely eco-friendly, glass product. "Telling a story and leaving a legacy," says the brand.  
Offering an array of mold-blown lighting options in stock with customizable features such as glass colors, metal finishes and cord selections, the LUMi Collection offers a mix-and-match, easy customization experience for its customers. This year will include several new product releases for the brand including a metal pendant light (Abba), wall coverings and pillow covers. New recycled glass products are expected by the end of the year.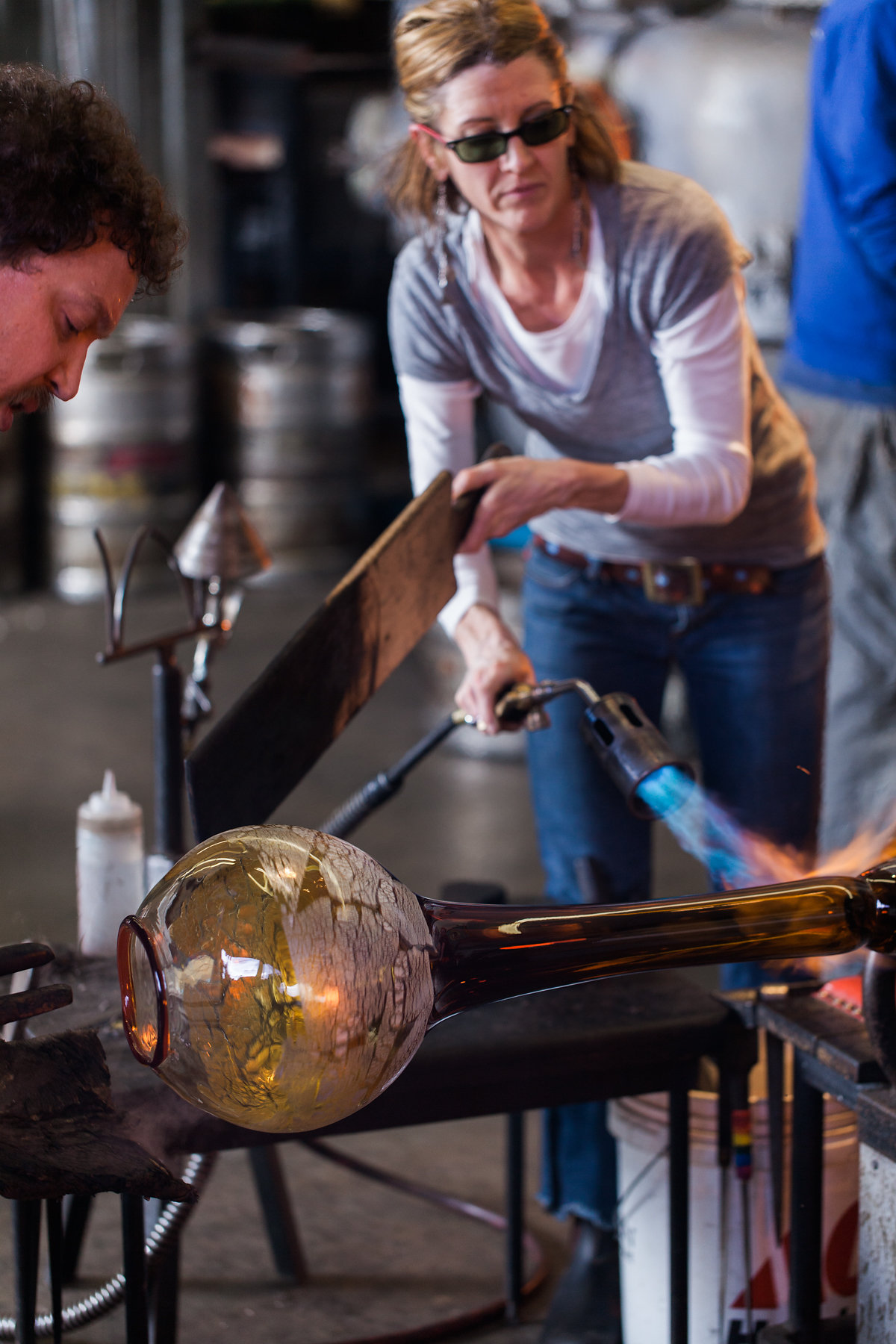 Giving back is also important to Conway who contributes pieces to art auctions, and has volunteered in several arts communities and organizations. Conway is also an active member of the Glass Art Society and founder of BioGlass.org, an organization dedicated to the education and development of eco-efficient solutions for glassmaking. 
Conway is proud to combine her artistic and collaboration abilities with talented craftsmen across the world to bring more attention to the preservation of craft of glassblowing. "So many techniques are being lost in the modern world. Traditions and techniques of glass, ceramics, textiles, and more are handed down in families or apprenticeships that are not able to continue in modern times due to cost, competitive markets, and lack of space or equipment, or heavy expenses with fuel-driven industries. [My] goal is to expand [the] studio practice and the LUMI product line to include more collaborations with artisans and makers around the world," says Conway.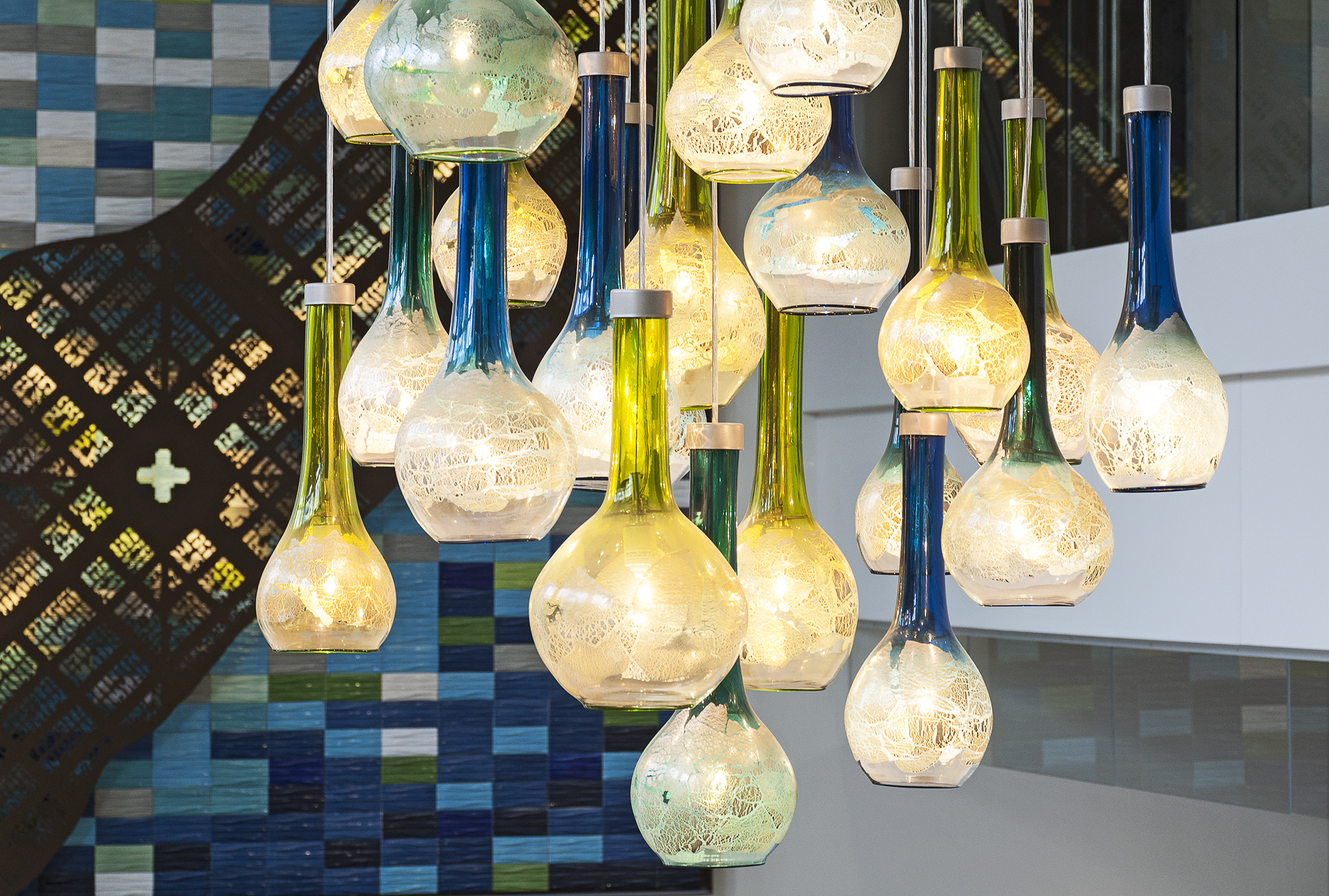 Recent acknowledgements include exhibiting in the 2018 Venice Biennale, being selected as the Feature Artist at Corning Museum of Glass GlassFest, and most recently, a 2020 international LIT Award.
Source LUMi + Illuminata Art Glass Design collection in the StyleRow Marketplace. To find out more, visit their website.