A designer and architect go-to since William Crenshaw founded the company in1957, Crenshaw Lighting is deeply rooted in the community and is proud to be American made. While the company has expanded over the decades and re-tooled to take on some of the largest, most prestigious decorative lighting projects in the country, its core principles remain the same as when the company was founded: hand craftsmanship, a commitment to quality, long-term relationships and being a reliable partner for clients and community. 
Crenshaw believes in a thing well-made. They design, engineer, test, and manufacture high-end custom lighting and provide historical lighting restoration. Bringing together world–class craftsmanship, design and engineering in-house allows the company to give its clients a great amount of control through every project to produce fixtures of the utmost quality.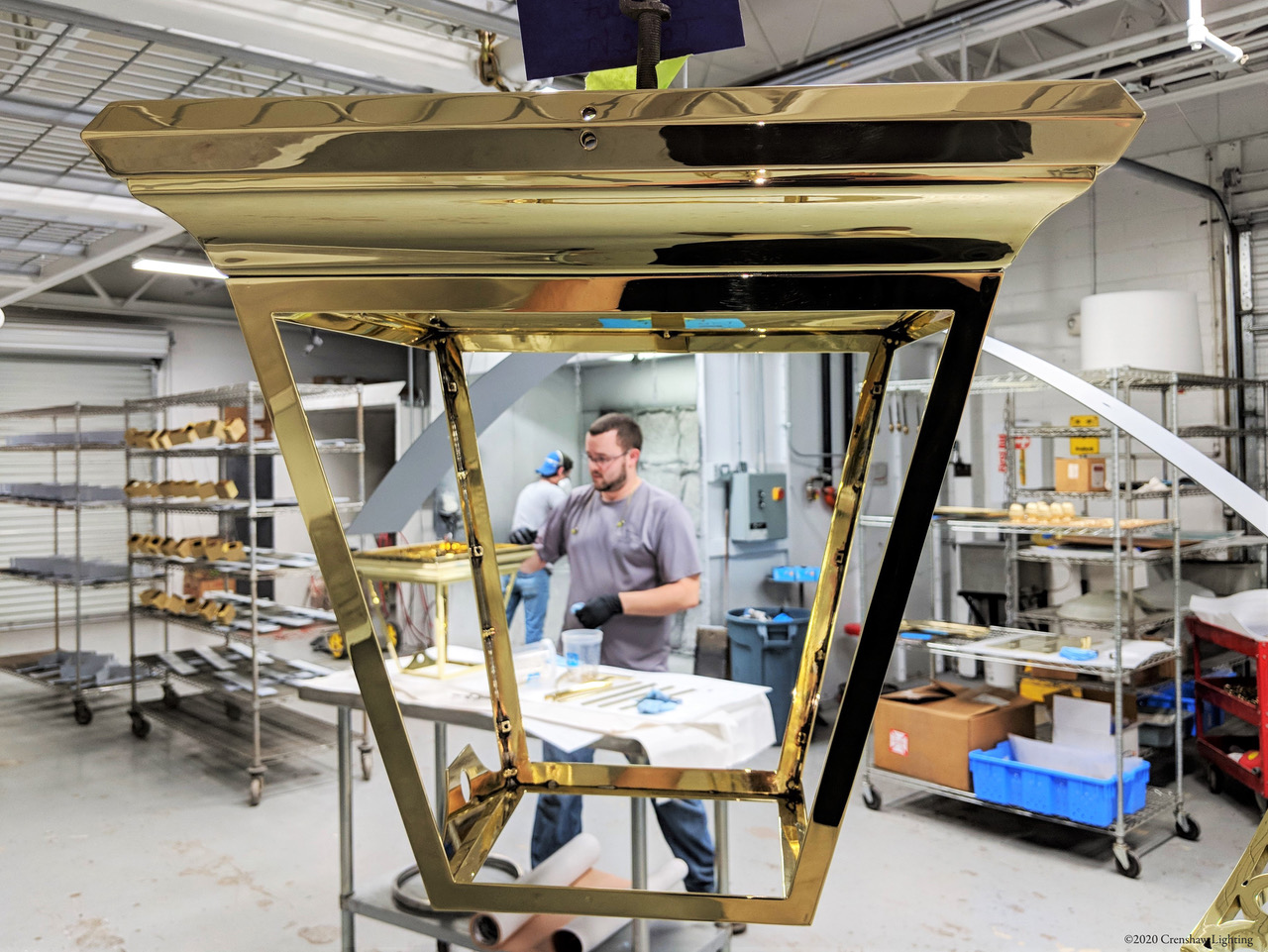 Preserving the art of the lamp maker in the United States remains a passionate focus at Crenshaw. Dedication to the craftsman tradition, collaboration with industry-leading lighting specifiers and pioneering cutting edge technology solutions in decorative lighting are just a highlight of the brand's pillars of success. Crenshaw's craftspeople undertake extensive training in hand skills and are among the finest metalworkers in the industry—it's very much part of the brand's heritage and an important part of creative manufacturing. From napkin sketches, to glass blowing, to custom metalwork— Crenshaw believes in investing in their people so that they are able to control every process required to fabricate beautiful lighting fixtures with unsurpassed quality.
Crenshaw is proud to call home its 56,000 square foot production facility located in the Blue Ridge Mountain community of Floyd, Virginia near Roanoke. It is here that all of their lighting is manufactured and 60 employees, including 6 full-time designers, work closely with clients, suppliers and craftsmen to ensure the integrity of all design details. 
For decades, Crenshaw has been called upon for custom lighting and historic restoration lighting work that calls for great skill, complexity and execution on a monumental scale. This competence has led world-class lighting specifiers to select Crenshaw time and again for their important lighting projects. Crenshaw's capacity for engineering difficult and complex projects on a very large scale has resulted in the award of large, high-prestige projects like the Schermerhorn Symphony Center, 15 Central Park West, the Pennsylvania State Capitol, and many more over the years.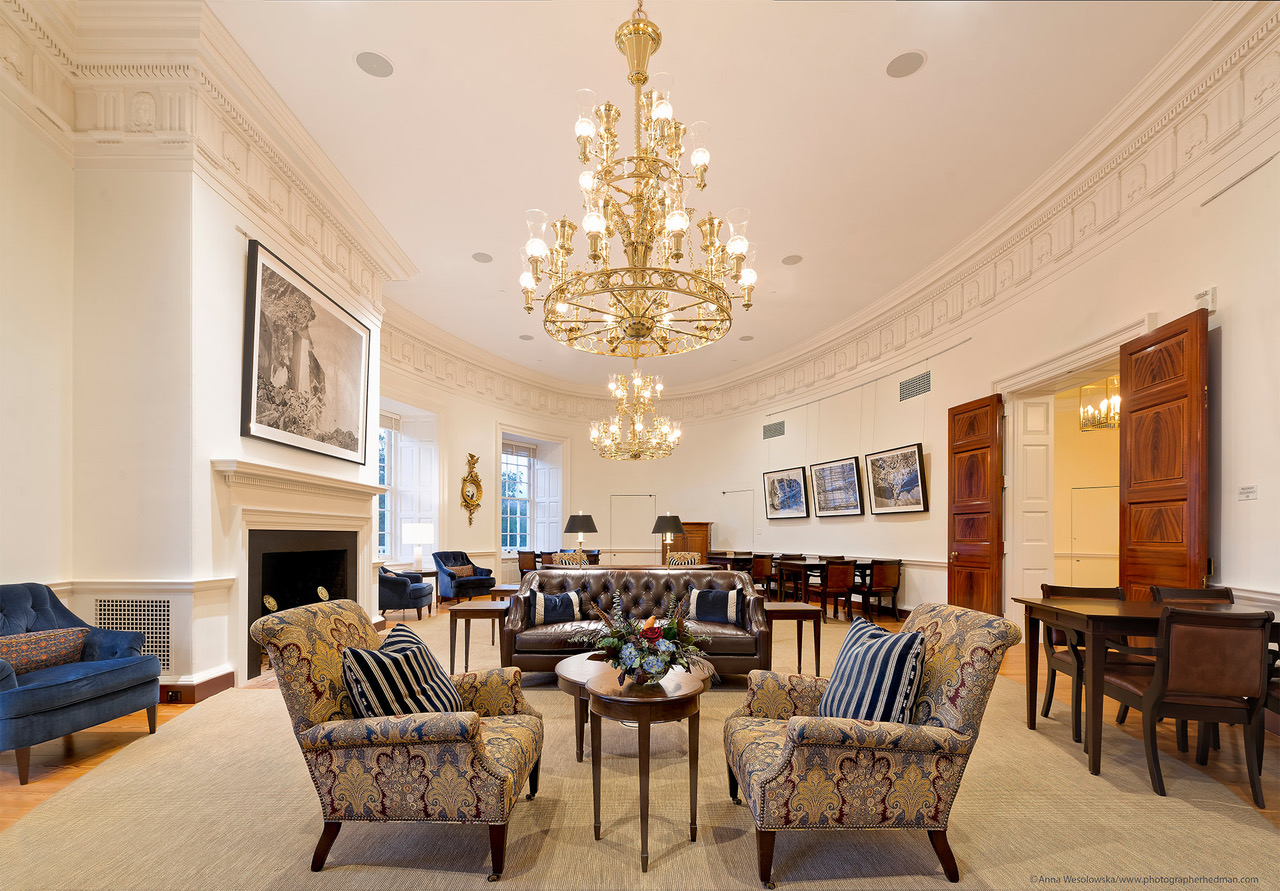 While enjoying a long history and experience in producing traditionally/classically styled fixtures, Crenshaw's catalog is filled with examples of ranging styles and designs. Known especially for their metalwork in brass and bronze, and widely acknowledged as among the best in the industry, Crenshaw craftsman work in nearly every medium, from bronze and brass to aluminum and steel, acrylic and glass, fabric and crystal, and wood and resin.
New from the brand is The Glassworks at Crenshaw Lighting, specializing in custom blown and molded glass pieces with the exceptional craftsmanship and creative manufacturing for which the brand is known. On offer are original hand-sculpted art glass elements, hand-blown designs and replications, and unique short run restoration glass specific to the needs of lighting designers and architects. Their unique ability to achieve dimensional accuracy and fabricate their own molds is very significant when it comes to producing glass that is beautiful, historically pertinent, distinct in design and durable.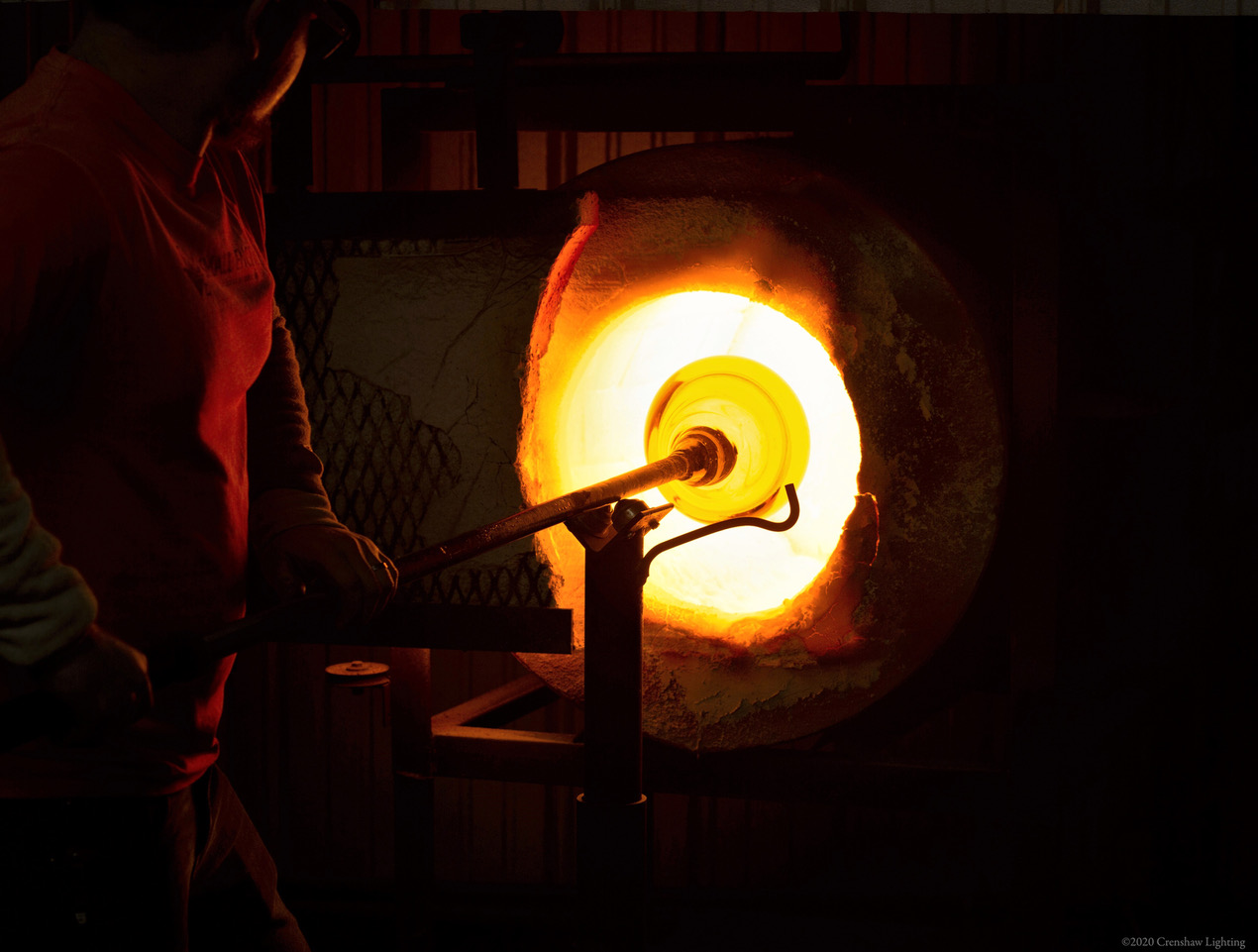 Anyone ordering from Crenshaw can do so with the utmost confidence. An on-site co-witness CSA Certified Manufacturer's Testing Lab performs in-house testing and listing services under accreditation by CSA for existing and new fixture listings. Through these tests and practices, Crenshaw maintains the highest quality and safety standards in the custom lighting industry. Customer service has, and always will be of paramount importance to Crenshaw.
Source Crenshaw's catalog of masterful lighting and customizable solutions in StyleRow Marketplace. To find out more about Crenshaw lighting, visit their website.