With an eye like his, it's no wonder that John Lyle began his career representing fashion photographers. Hailing from Jackson, Mississippi, it wasn't long before the Manhattan transplant turned his talent towards the world of design. 
With a love for art and architecture, when his search for just the right lamp didn't prove successful, he decided to create one for himself. It was back in 1985, and at the time he naively walked into LCS, the premiere showroom in the country, met with the owner's wife who looked at the lamp and said, "We'll take you." That day changed the course of Lyle's life.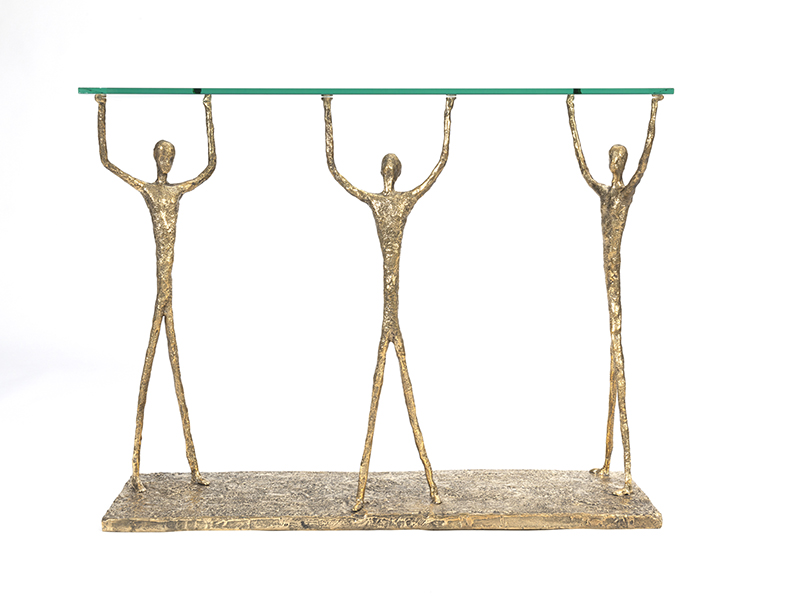 Following his heart and talented, critical eye, the John Lyle Collection is the culmination of his passion for art, sculpture, color, and design. What began with fireplace accessories has grown well-beyond to include an eye-catching array of indoor furniture, outdoor furniture, lighting, and accessories. With a constant yearning to create art with his work, using natural materials and distinct finishes on simple and approachable designs, Lyle creates true Objet d'art. His distinct aesthetic reflects a sophistication rooted in the balance and form of Classicism with a creative, unique, and undeniably fresh twist. For more than 30 years, John Lyle continues to influence the pulse of design through his furniture, accessories, and unique interior designs. Sold exclusively through top high-end showrooms in the United States, his designs are collected worldwide by connoisseurs and coveted for their chic silhouette, use of luxe materials, and impeccable craftsmanship.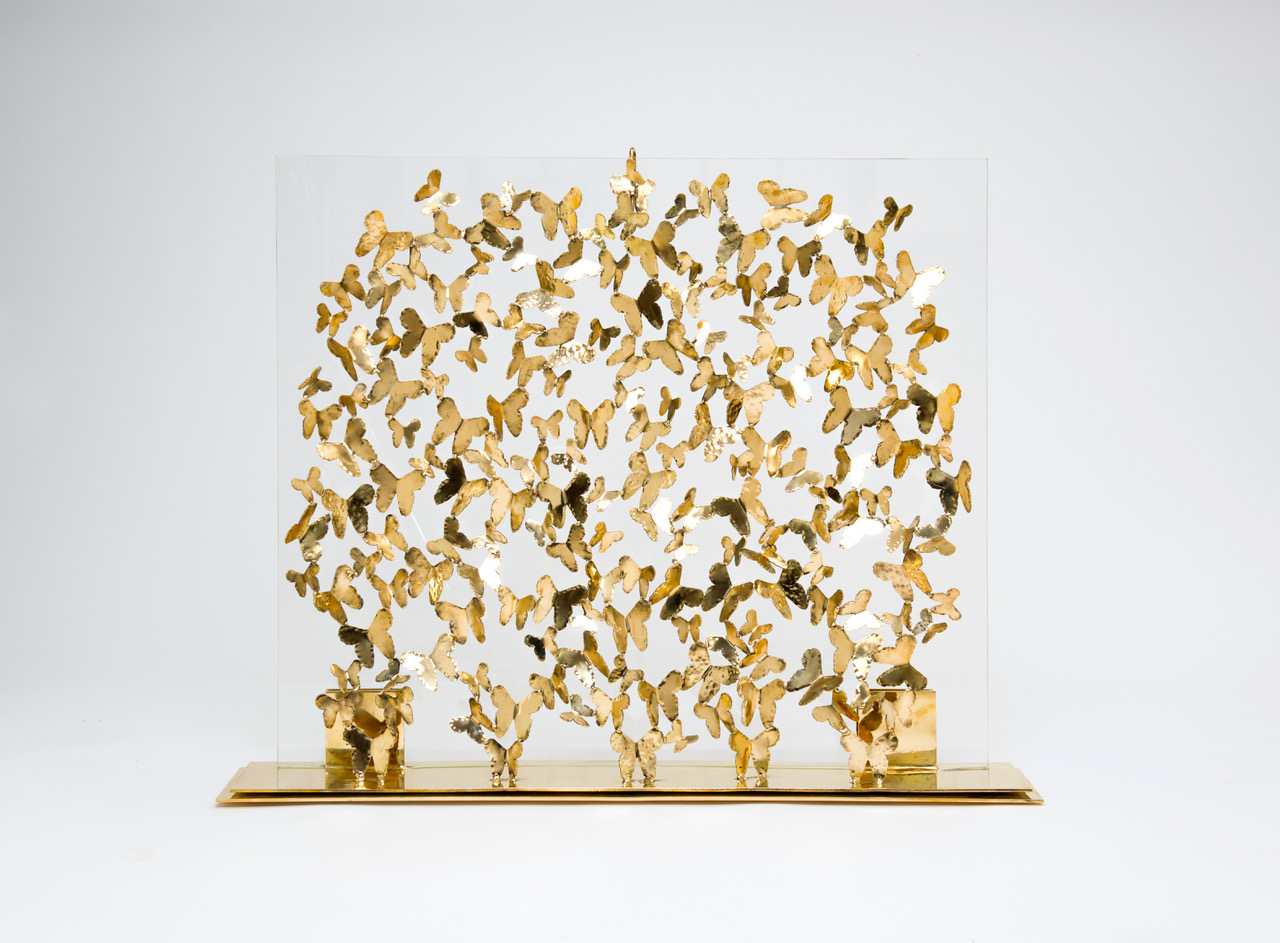 Utilizing the finest quality sustainable materials from around the world, the John Lyle collection features handmade sculptural pieces created from hand-cast bronze, steel, wood, shagreen, parchment, tobacco leaf, eggshell, mother of pearl, fine lacquer, lacquered linen and lacquer with inlay. Custom designs are encouraged and interpreted with flair and expertise—John Lyle truly believes in the power of collaboration. Working on custom designs and solutions is their favorite thing to do!
In addition to relying on the very best materials, fine workmanship is also a key hallmark of the brand. Striving to keep ancient, intricate, time-consuming, and expensive art traditions alive, their teams of craftsmen and women – who learned from the generations before them – have all been carefully selected from around the world for their unique skills. Their meticulous attention paid to every detail is evident in every piece.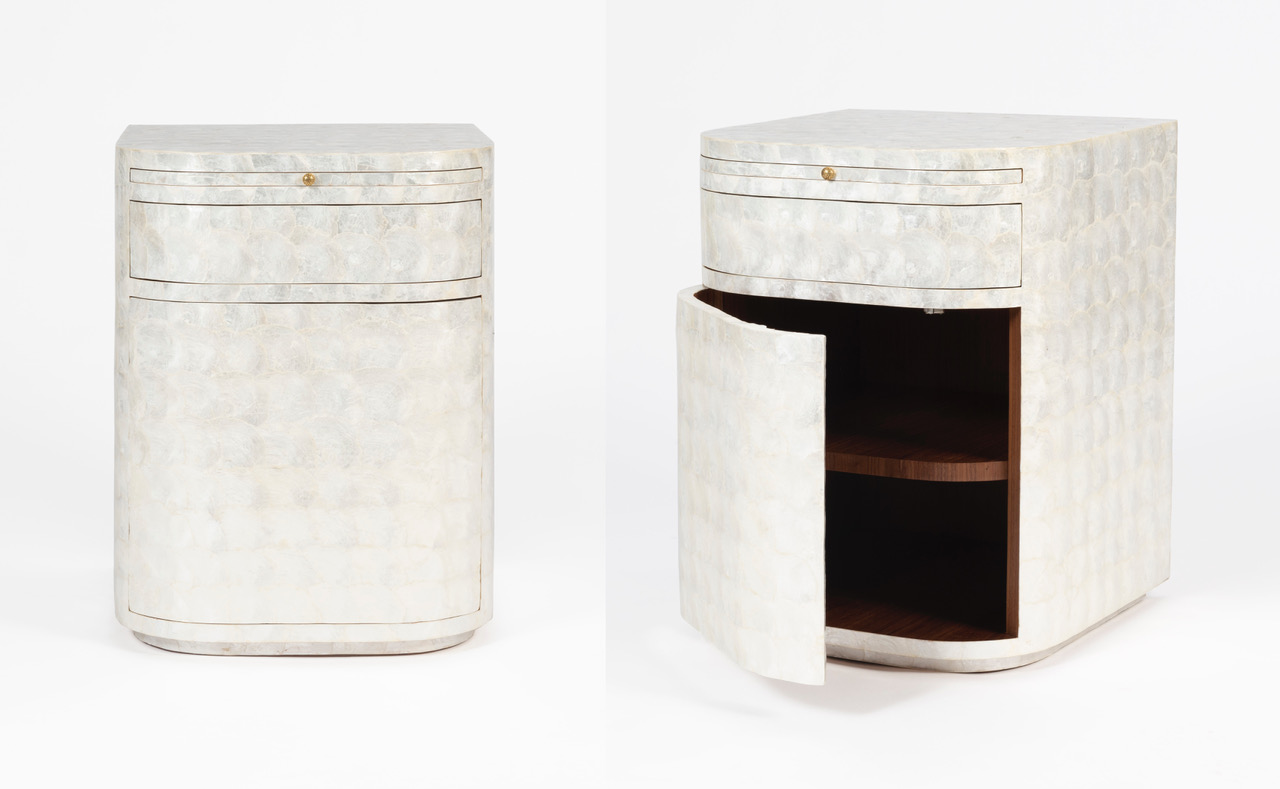 The line is produced in Thailand, Vietnam and the United States with specialty items from The Philippines and India. While trends come and go, Lyle follows the philosophy that thoughtful design and quality will always be relevant. New pieces are launched organically as they come—just like the creative process itself. Featured often in such top design magazines as Elle Decor, Architectural Digest, Interior Design, Veranda, World of Interiors and Traditional Home, John Lyle is adored by the a media.
Lyle shows his support via many charities and designer showhouses including, Kips Bay Boys & Girls Club, Bailey House, Housing Works, Holiday House, DIFFA, and God's Love We Deliver. As far as what's ahead, the team at John Lyle is most excited about connecting virtually with their dearest clients and finding new friends that share their passion for design. New World, New Solutions, New Approach.
Source the John Lyle Collection in the StyleRow Marketplace. To find out more about John Lyle Collection, visit the website.