Designed with fun and joy in mind, the surprisingly versatile Circle SWINGS by Swing Design Studio fuse craftsmanship with new technologies. Founded by Polish designer Iwona Kosicka in 2009, Swing Design Studio specializes in contemporary Circle SWINGS for hotels, restaurants, private and contract interiors. "A unique addition, the veneered oak circle swing hangs from the ceiling while encouraging fun and exercise. The high quality and minimalist design make it a desirable piece for your living area, hall, reception, restaurants and cafes," explains Kosicka. The brand offers three models each of indoor and outdoor swings.

Made in Poland with unique attention to detail and a simple round shape, the stylish Circle SWING chair easily fits into a variety of contemporary decors. "Comfortable and functional, it's perfect for reading a book and sipping your morning coffee. SWING can make you feel relaxed all-day long. Rocking has physical, mental and emotional health benefits. It releases endorphins and calms the mind, improving balance," explains Kosicka.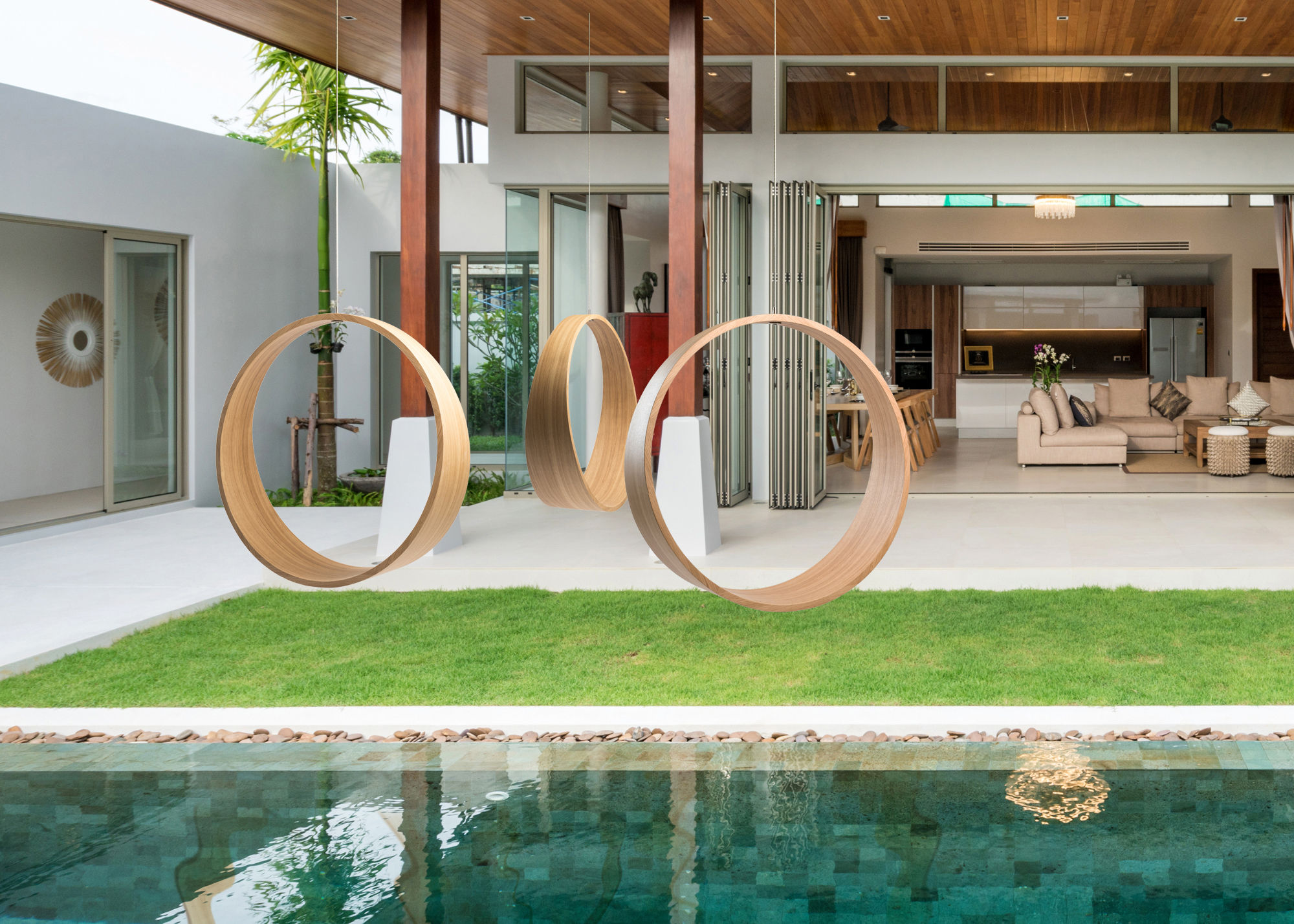 Appealing to adults and children alike with a natural design that makes you smile, the SWING chair makes for a conversation starter and catalyst for socializing. With an emphasis on craftsmanship—meaning "absolute precision and extraordinary skills of talented people"—all products are made to order. "Our approach to design is driven by our appreciation and passion for craft. We believe that applying an informed understanding of materials and processes, you can create objects and products that create conversations and leave impressions…. We love, what we do. We do, what we love: beautiful swings," explains Kosicka.

Primary materials utilized in crafting the SWING chairs include oak, plywood oak, stainless steel and wax oil. "SWINGS are made in small local family businesses. We make sure that they are unique, created with passion and experience," explains Kosicka.
Source Swing Design Studio in the StyleRow Marketplace. To find out more, visit the brand's website.