Raised on the Monterey Peninsula, at age 14 Damon James was introduced to blacksmithing when he met renowned American blacksmith Francis Whitaker. In his early 20s after an apprenticeship, Damon opened his first studio—Iron Age—to create custom architectural metalwork for luxury homes and resorts in California. After more than a decade, in 2018 Damon founded Doud Studios to create remarkable, collectible furniture and accessories that celebrate life and times shared together.
Inspired by the memories made during times gathered together around a table with friends, telling stories, sharing meals and laughter, Damon says, "Art has a tangible impact on our lives…So much of life happens around a table." Think of Doud Studios' line as creating a stage for life to unfold around.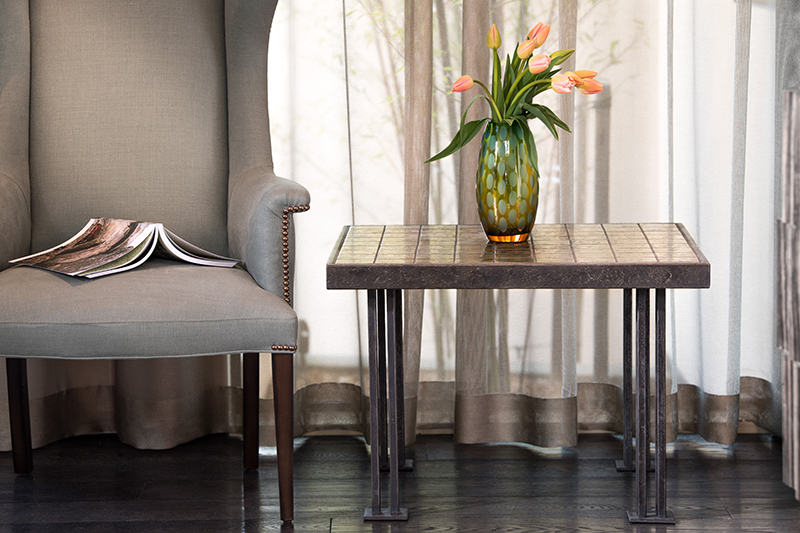 The high-end metal furniture company and functional art producer focuses on timeless and durable tables, stools, and lighting fixtures—each original, not unlike a piece of fine ceramics, clothing, or jewelry. Crafted from the finest materials (all metals are sourced from the U.S.), Doud Studios' custom furniture pieces are all forged in fire, developed through a combination of modern methods and tried and-true blacksmithing techniques.
Incorporating forged techniques into the furniture design ensures a one-of-a-kind element in each piece. Forged steel and bronze elements create uniqueness, making each piece extraordinary. The untreated bronze surfaces are alive and invite you to become part of the design through traces in the patina. The unshakable mass of each piece of furniture informs the substance of the design. This is what distinguishes the Doud Studios approach—applying this highly traditional art form in exciting new ways, developing furniture with a modern sense of style and an age-old commitment to craft.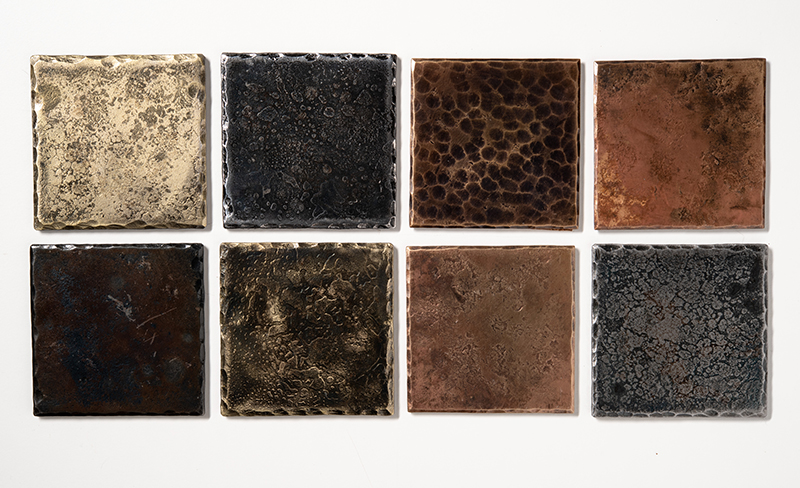 Smooth bronze tables for instance, are made out of a bronze plate over a wood core. The edges are then welded and sanded down to create a smooth finish, in concert with the rest of the material. The legs are hand-forged with a distinct texture and color. Tables are each hand-forged with details specific to the piece. The Damon James "one-of-one" mark, stamped on each piece, is a symbol of his commitment to making work that is truly distinctive.
One-of-a-kind, custom pieces—a specialty of Doud Studios—are hand-worked as opposed to machine-made or cast. New lines are released once a year, with additional lighting to debut next.
Source Doud Studios in the StyleRow Marketplace. To find out more about Doud Studios', visit the website.