A visionary of expression, native Angeleno Jason Mizrahi temporarily left the City of Angels to pursue his passion for design at the Pratt Institute in New York City. After receiving a degree in Architecture, Mizrahi returned to Los Angeles and founded his namesake design studio.
One look at his distinctive designs leaves a lasting impression—one of sheer wonderment. "The mergence of minimalism—the designs are a meld of sculptural and architectural elements, thus, becoming more about the expression of the material and discovering its potential that is unrestrained by convention," Mizrahi explains.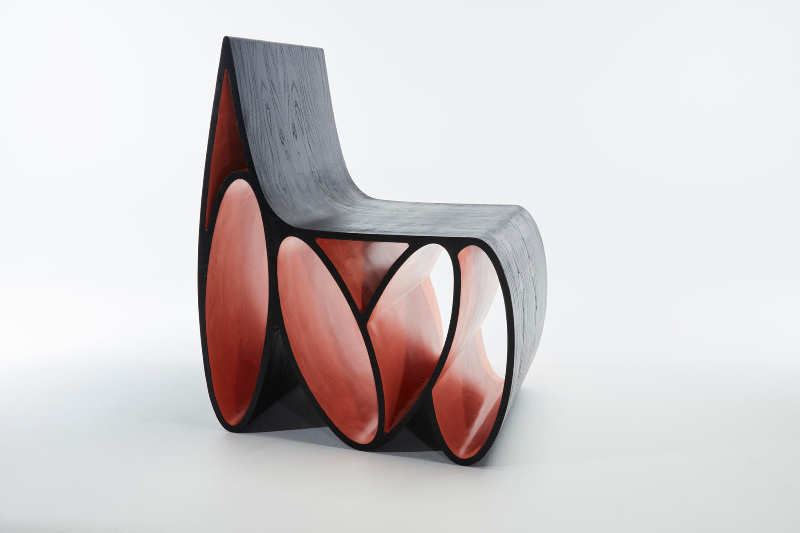 Also reflecting timeless elements rooted in art and fashion, the inspiration behind his designs are simple: "Furniture should be sleek, elegant, practical, but also represent and showcase uniqueness," he says.
In the quest to achieve a perfect harmony, Mizrahi's creations "represent a fusion between solids and voids, lines and shapes, both minimal and expressive." Utilizing concepts of fluidity and balance expressed through the language of color, textures and shapes, he explains, "I don't see things for what they are, but rather, for what they can become. My mission statement is to curate elements until a timeless, sophisticated language is revealed in a contemporary form."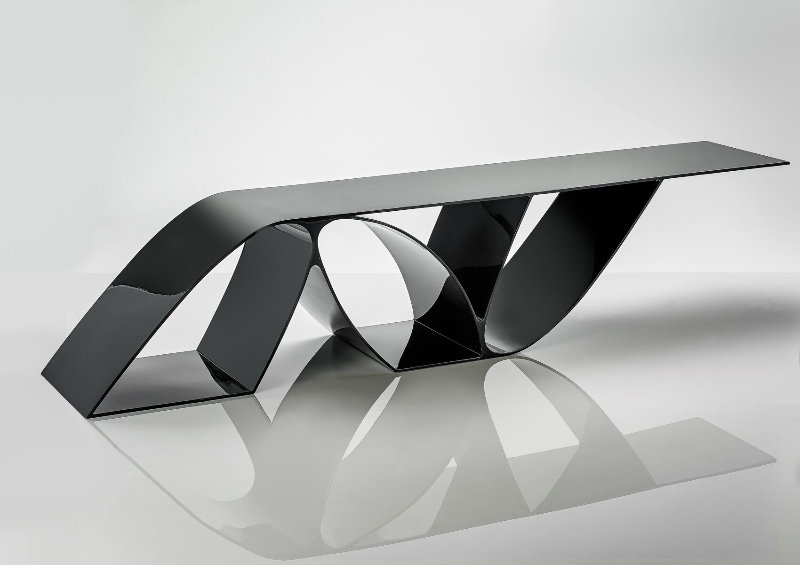 Amid the brand's core values is the freedom to be creative in various ways. "The designs are visual expressions that begin as intuitive sketches that reach in every direction until the perfect balance is achieved between form and function, between design and art," says Mizrahi. Thus, his two main collections: The Limited (comprised of limited edition chairs and tables with stain/color/finish customized upon request) and The Home Collection (chairs, tables and a mirror like no other, with customization upon request).
"I want my designs to represent the hidden talents of craftsmen in Los Angeles with the technical ability and appreciation of what I want to convey through my designs. Each piece is produced by local fabricators that represent the best in Los Angeles," he says.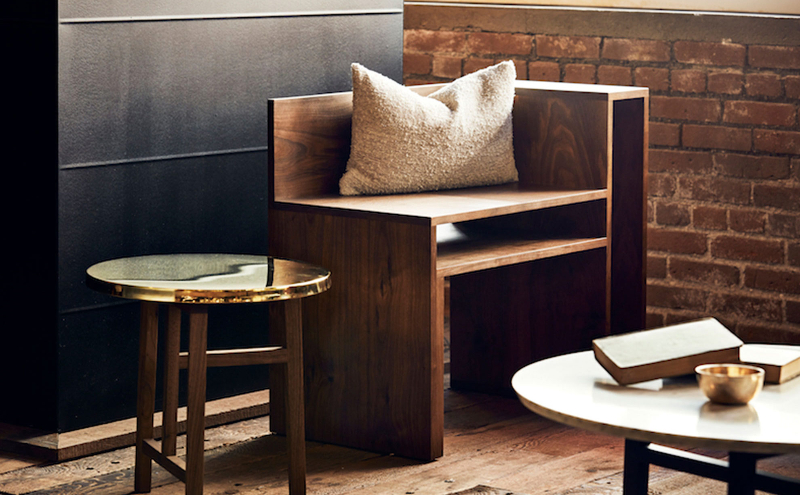 Relying mainly on wood and metal, the entire line is produced in L.A. Mizrahi recently added fabric to some designs. All materials are sourced within the United States with the exception of fabrics, some of which come from England. 
Mizrahi stays away from following design trends and hopes that his brand "stays relevant because the unique shapes of the products stimulate a reaction from viewers," he says.
In addition to receiving several ADEX awards for his A Volare and Belcanto designs, in 2017, Mizrahi's Symphony Chair won the Best Innovative Design Award from the American Society of Interior Designers. All three designs are part of his Limited Collection.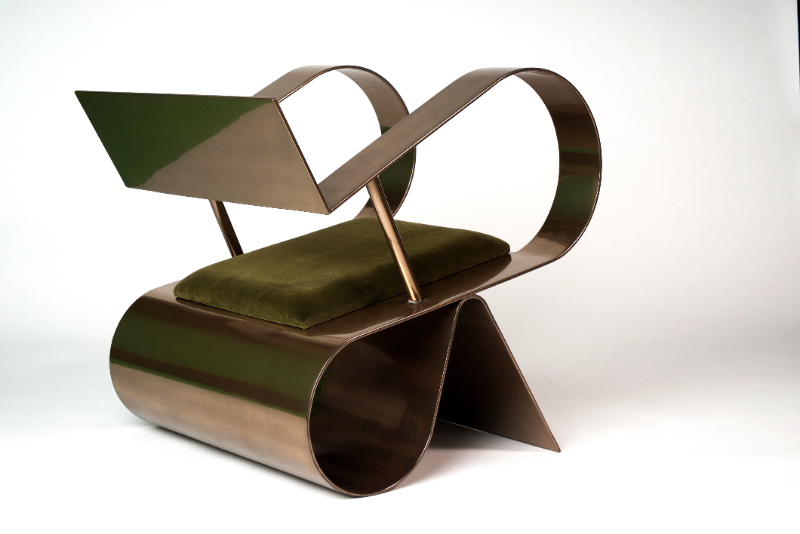 New pieces are released once a year, and new lines launched at national/international design shows. Next up for Mizrahi is adding lighting to his collection—a bright idea, indeed!
Source Jason Mizrahi in the StyleRow Marketplace. To find out more, visit their website.