Handcrafted in Belgium, CINEAK's custom seating offerings bring thoughtful design blended with integrated motorization and technological innovation into home theater, entertainment and living spaces. 
Family owned and operated since 1999, CINEAK was founded as "a design-driven response to the demand for aesthetically pleasing and innovative entertainment and home theater chairs," explains the brand. Setting a trend in the space, the company, through its passion for and commitment to excellence in materials, construction, technology, quality, service and attention to detail, "revolutionized the luxury seating experience," says the brand. Think comfortable, attractive, fully customizable and distinctively different. "Design is not just a fashion instrument for CINEAK, but a corporate philosophy and a management tool. All of CINEAK designs are unique, innovative, and timeless," explains the brand.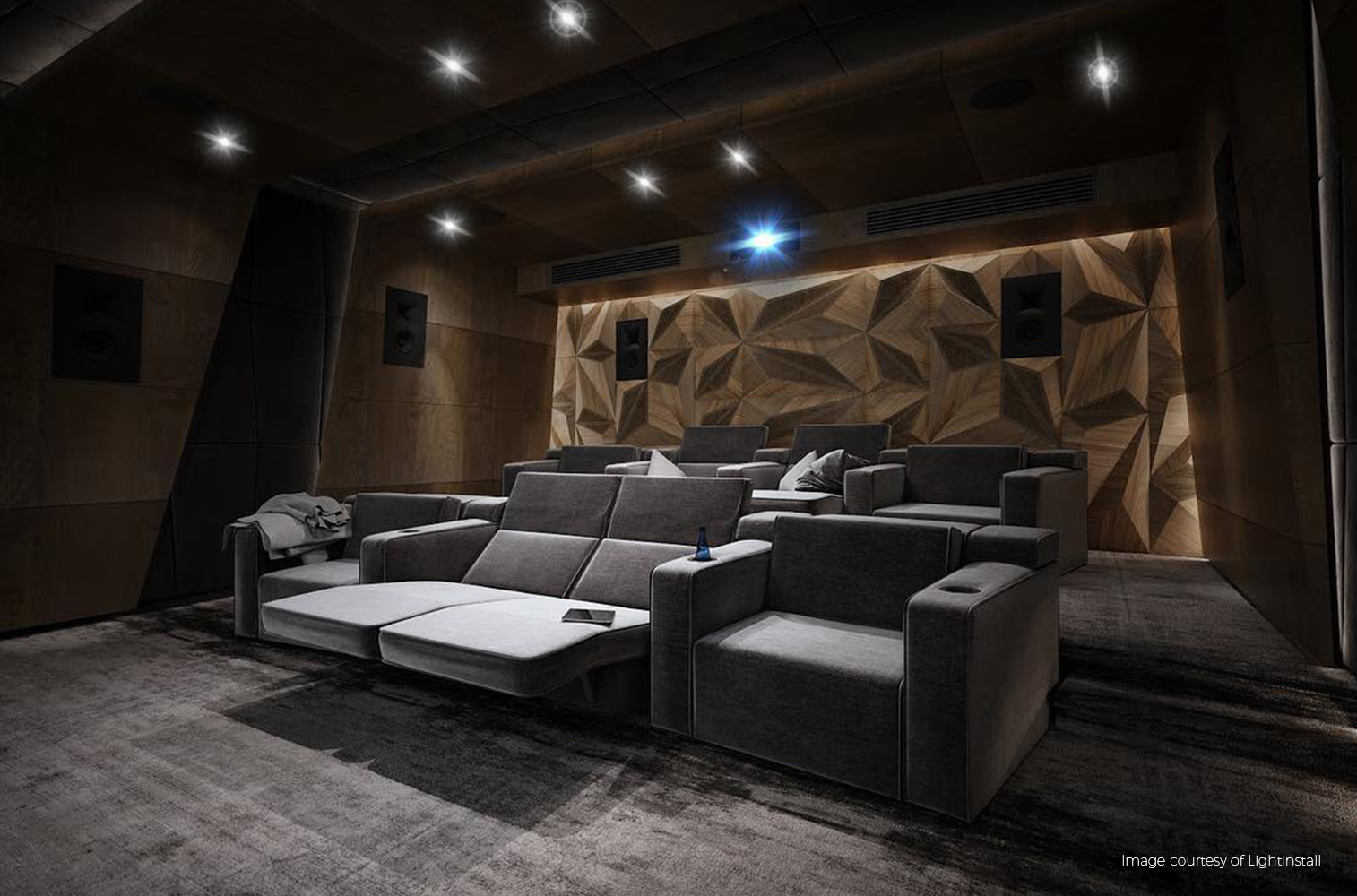 Since its inception, "CINEAK has been recognized as the highest-end brand in its industry, due to its craftsmanship, comfort and design," explains the brand. Following in its mission for innovation, in 2006, CINEAK set a new standard for motorized sofas. Take for example CINEAK's modular sofas, at the push of a button, a regular sofa turns into a seat which has proper leg, back and head support. These cutting-edge motorized mechanisms turn a regular sofa into a true entertainment chair. Additional technical advancements adding to the allure of CINEAK's chairs and sofas include heating and cooling ventilation, dual and triple-motorized mechanisms controlled by illuminated keypads with preset function, electronic lumbar support, motorized articulating headrest, control over the seats using the home automation system, LED-lighting, USB and wireless charging, heating cupholder and more.
The CINEAK collection features a wide array of seating models ranging from traditional to modern, eclectic and sleek, with a vast amount of customization options available for each style catering to a client's needs. In addition to aesthetic design, "CINEAK products encompass a high-level of comfort by maintaining close attention to ergonomics and to the quality of materials that are utilized," explains the brand.
"Cultivated refinement and the utmost perfection of craftsmanship are our key to ensuring that all the pieces of furniture leaving the CINEAK factory meet exceptionally strict and high standards. Every craftsperson at CINEAK is a master of his or her profession. Craftsmanship of the highest degree, stringent quality requirements, maximum attention to detail and personal commitment by all employees have made CINEAK famous and CINEAK continuously paves its way to the future," says the brand.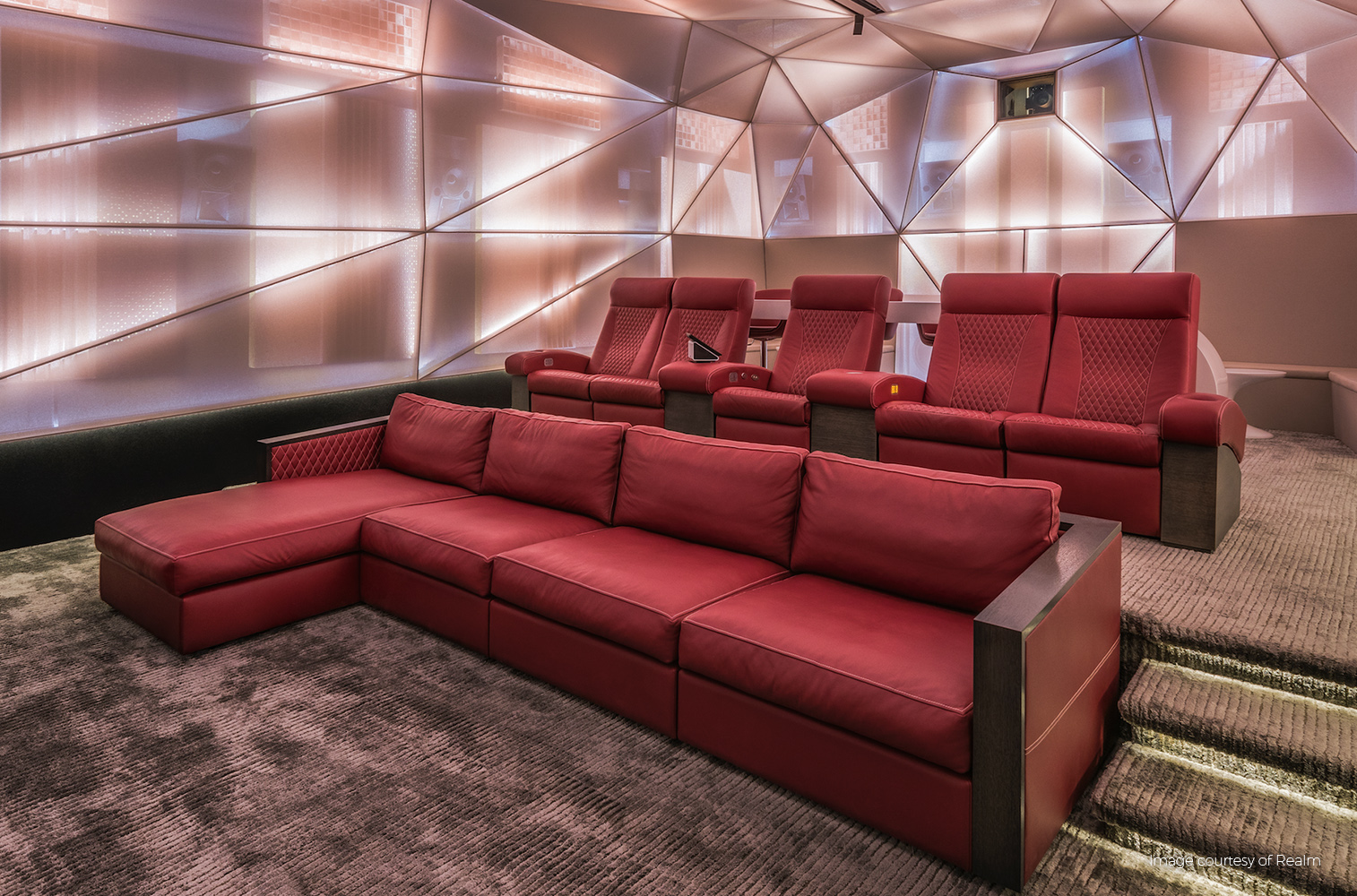 Offering abundant versatility, the brand has built a reputation for its selection of modular offerings, allowing for wide-ranging flexibility in creating unique seating configurations consisting of elements such as seats and armrests which are available in several standard or custom widths. The extent of personalization and options offered for style, comfort and function are truly impressive.
CINEAK also prides itself on its art of upholstering, even when COL/COM is supplied by the client. Seating is upholstered with the finest European bull-hides or designer-fabrics such as Lelièvre, Rubelli, Sacho and ROMO. "CINEAK's sophisticated upholstering techniques, using modern materials such as foam, gauze and cotton are featured in every piece of furniture CINEAK manufactures….When it comes to build-quality, the [German-made] motors and stainless-steel frames of the seating are rumored to be indestructible," says the brand.
To complement the seating is a selection of specially woven and tested designer-friendly acoustical fabrics, which can be used over both acoustical treatments and speakers. CINEAK's collection of acoustical transparent fabrics features 7 unique design patterns, each available in 6 to 12 different color patterns.
With headquarters in Antwerp Belgium, a brand showroom in Hollywood, CA and a dealer network extending to more than 50+ countries, CINEAK has established itself as "the benchmark of luxury seating." It's no surprise that CINEAK can be found throughout the world in the most exclusive private cinemas, media rooms, professional screening rooms and entertainment facilities.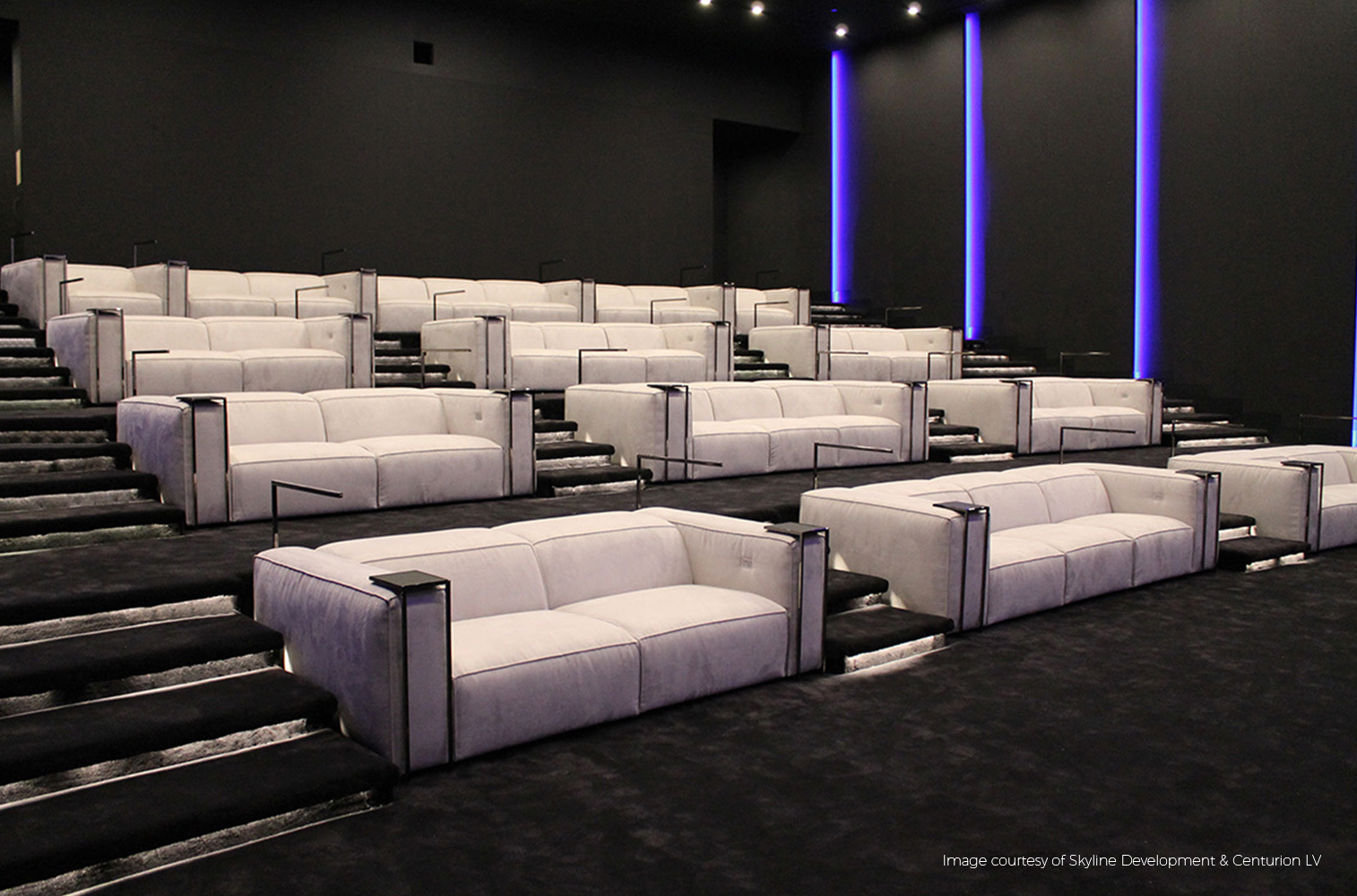 The company continues to be a pioneer and first-to-market with distinct seating solutions and cutting-edge technology. Given the extent of customization of its products, the design and development team is constantly exposed to new ideas and trends, which are integrated into new product designs and features. 
CINEAK generally releases one new seating model per year. However, all existing models are continuously updated in response to new trends, design ideas and the ever-developing landscape of the industry. When it comes to upholstery options, CINEAK's catalog is updated several times per year to ensure availability of all new possible options.
As home entertainment has become increasingly more important, CINEAK is continuing to develop products for use outside of the dedicated home theater. These products provide clients the ability to experience and enjoy CINEAK luxury in living room spaces and other parts of the home. Come September 1st, CINEAK is launching a new brand called: FLORIAN designs. When it comes to what's next from CINEAK for the dedicated theater, it's launching 2 new models one of which will accommodate true audiophiles in a way not yet seen. The other model will present a new refined level of luxury and comfort.
All seating is made to order. CINEAK has products available off the showroom floor. QuickShip and Rush Orders are available upon request.
Source CINEAK in the StyleRow Marketplace. To find out more, visit their website.