With an editorial background working for powerhouse brands such as Condé Nast, it's no surprise that award-winning designer Emma Gardner, principal at emma gardner design, has an incredible eye for design. 
After a successful career as an editor and illustrator, Gardner, while pregnant with her firstborn, pivoted from corporate America to launch her namesake brand in 2003 at ICFF. With a celebrated sense of color and composition, she pioneered the technique of contemporary design on centuries-old Tibetan rugs.
The brand's point of view comes straight from Gardner, who naturally stays immersed in art, culture, fashion and nature. An early manifestation of soft modern, Gardner's work is defined by feminine confidence articulated through sophisticated and elegant patterns and palettes. She is widely appreciated for her unique use of color, which is often recognized in her designs.
To Gardner, art and rugs are the perfect mediums to introduce color and design. Subtle or bold, design and color = passion. That passion is the clearest manifestation of an essential self, and while it can undoubtedly be shared, it starts with the individual.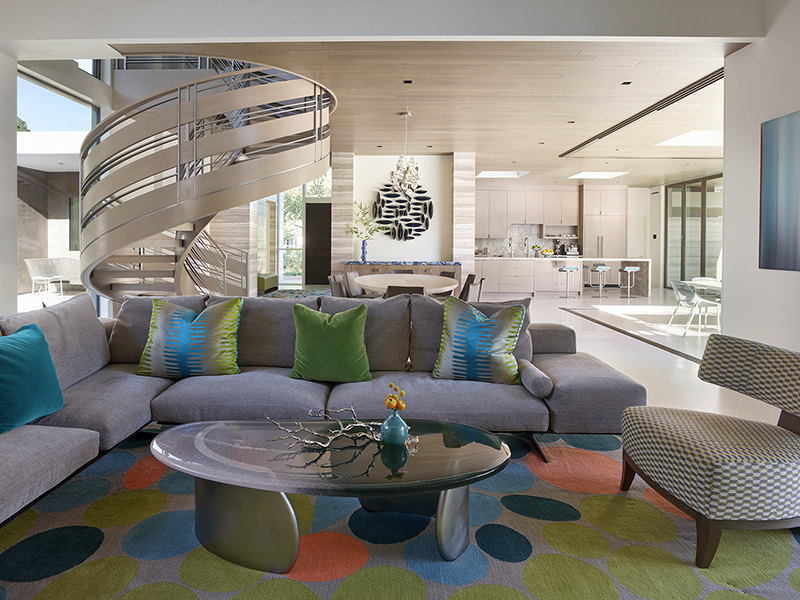 Finding the right production partner was of the utmost importance to Gardner. She found success partnering with one of the finest Nepalese producers of Tibetan carpets, a mill that keeps alive the tradition of a time-honored craft while incorporating the latest techniques and expertise for color-matching and innovative constructions. Hand-carded, hand-spun and pot-dyed, Tibetan or New Zealand wool and the finest Chinese silk, are hand-knotted to produce rugs with a unique luster and generations-long durability.
T
he possibility for customization is vast — from design, to materials and construction techniques, variations in pile height, knot count and combinations of wool and silk, getting it perfectly right is what the company does. The mill is also able to make rugs of almost any size and shape
Certified by 
GOODWEAVE
, with whom emma gardner design has partnered since its inception, the brand's mill partners never employ children and have been recognized for their progressive employment practices as well as the creation of a school in Kathmandu and have won numerous awards for excellence from the Nepalese government.
While keeping a keen eye on the ever-multiplying design world, Gardner always strives to make designs that will endure. From creating unique and enduring palettes for clients and customers to bolstering much-loved trends for greater longevity, she enjoys helping people express themselves better and more fully through color and design.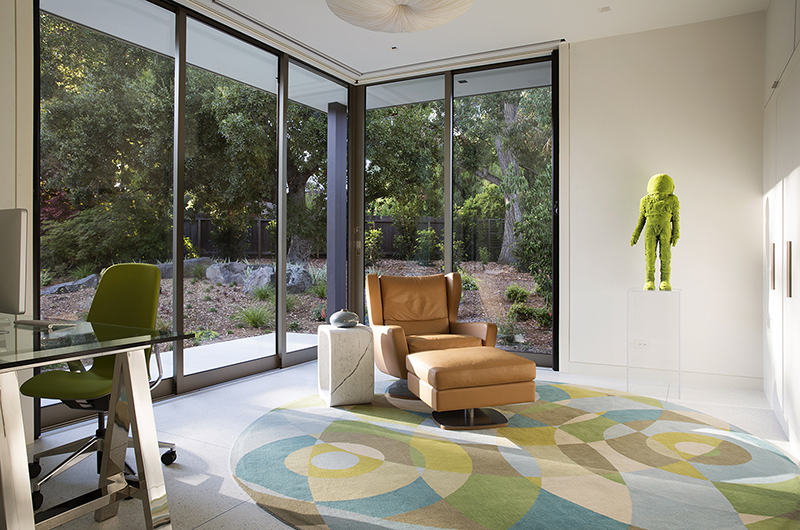 The possibilities for customization are vast, from design to materials and construction techniques. Gardner adores her work designing for many different categories and surfaces, and takes special pleasure in collaborating with other designers to realize something enhanced by the additional point of view. She believes in direct communication with designers and design firm clients, in order to provide the highest level of communication and service. She utilizes photo-realistic software to create renderings that are very realistic, and takes a flexible, ego-free and intuitive approach to custom design and colorations, shepherding projects from an attentive start to a satisfying finish.
Since its inception, emma gardner design has steadily grown its clients to includes amazing firms, designers, hospitality properties, premier health care facilities, including the Mayo Clinic, and titans of industry and entertainment. The striking and vibrant couture rugs work well in a wide array of interior styles, from subtle and transitional to ultra modern.
emma gardner design's beautiful, sustainably made designs have appeared in leading design and fashion magazines including Elle Décor, House Beautiful, Interior Design, Better Homes & Gardens, Traditional Home, Elle, Glamour, Dwell, Luxe Magazine, House Beautiful, Cover, California Home + Design and The New York Times. Gardner has also received Interior Design magazine's Best of Year, IIDEX/Neocon Innovation and Neocon Gold Awards for her rug and fabric designs.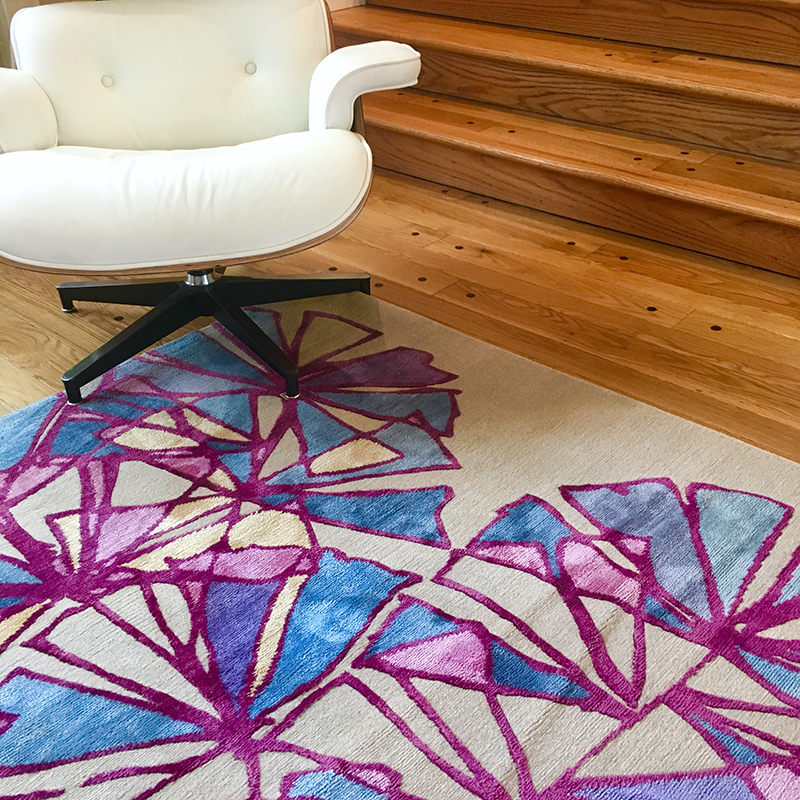 Purposely not tied to a specific launch schedule, the brand constantly launches new pieces and collections. The latest is a large collection of sustainably produced, hand-made cement tiles for residential and hospitality use with Granada Tile. Next up is a rolling launch of a new Haven Collection, featuring 15 designs and many colorways. This collection speaks to the current need for nurturing at home that people are feeling during this unprecedented time. 
emma gardner design supports or has membership in DIFFA, Goodweave, Design Trust for Public Space, Female Design Council, Petaluma Arts Center, Sustainable Furnishings Council, and The Sonoma County YWCA's Eliminating Racism Empowering Women program.
Born in Kyoto, Gardner grew up in Brooklyn and Westport, CT, before moving to New York City at age 11. She currently lives and works in Petaluma, CA with her husband, who is president of the company, and their daughter and son. 
Source emma gardner designs in the StyleRow Marketplace. To find out more about Collector, visit the website.