As a child, Lynne Meade developed a fondness for playing with clay. "By the time I was 8 or 9 years old I was actually selling little animals that I made at a local consignment store. I don't know what possessed me, but I took a shoe box full of little creatures into the shop in our neighborhood and asked if they would sell them for me. The woman was very kind and I charged 25 cents each for them. Within a couple of weeks I had an order for 25 of them to be used as party favors at a child's birthday party. Needless to say, I was pretty happy," says Meade.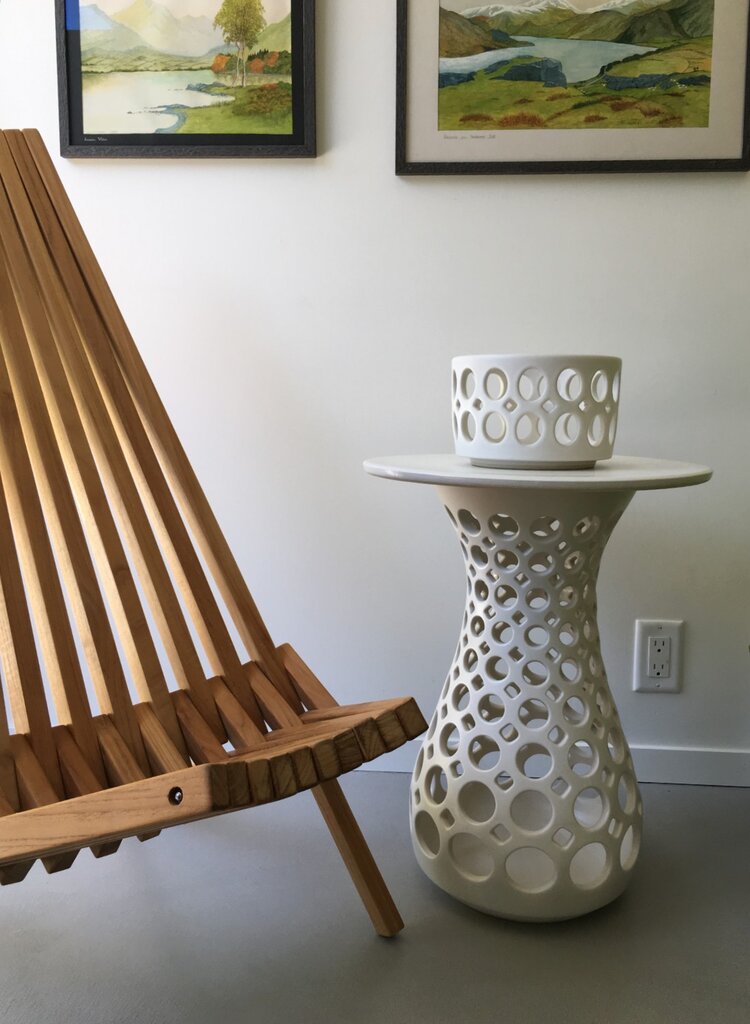 Later in life, Meade continued pursuing her passion and started creating artistic vessels in carved porcelain. "These intricately carved pieces were the foundation of my work. I spent years studying the effects of pattern, symmetry, composition, positive and negative space in three dimensions. Then in 2014, a company contacted me and wanted to licensed those designs. It was an exciting prospect and suddenly I was left with a completely open canvas. The work I had been doing for 20 years was being taken over by a company that would produce it and sell to major retailers. I was free to reinvent myself and my work. It was daunting, but also incredibly exciting," explains Meade. 
Spending months experimenting with various techniques, Meade started playing with piercing clay. Through this exploration, she found that the symmetry and patterns she loved creating in her carved porcelain work could be reinterpreted and reimagined within the technique. "Suddenly light and shadow took on a new meaning and created a whole new dimension to the designs. I could take those 20 years of experience and knowledge and apply them to something completely new. It opened up so many new opportunities. Suddenly I could make lighting, furniture and tableware. My tables are unique in clay. Technically they are challenging to make. I have to throw 75 pounds of clay on the wheel. That is more that half my body weight. It is a battle every time, but I am so excited about the idea for ceramic furniture," she explains. Lighting too was a natural extension for Meade. "Having been trained as a functional potter, I will always love and feel a connection to functional pieces. But piercing it and destroying the traditional idea of a container or vessel for food also opened my mind to new ideas and possibilities of taking those forms and elevating them into art pieces," explains Meade.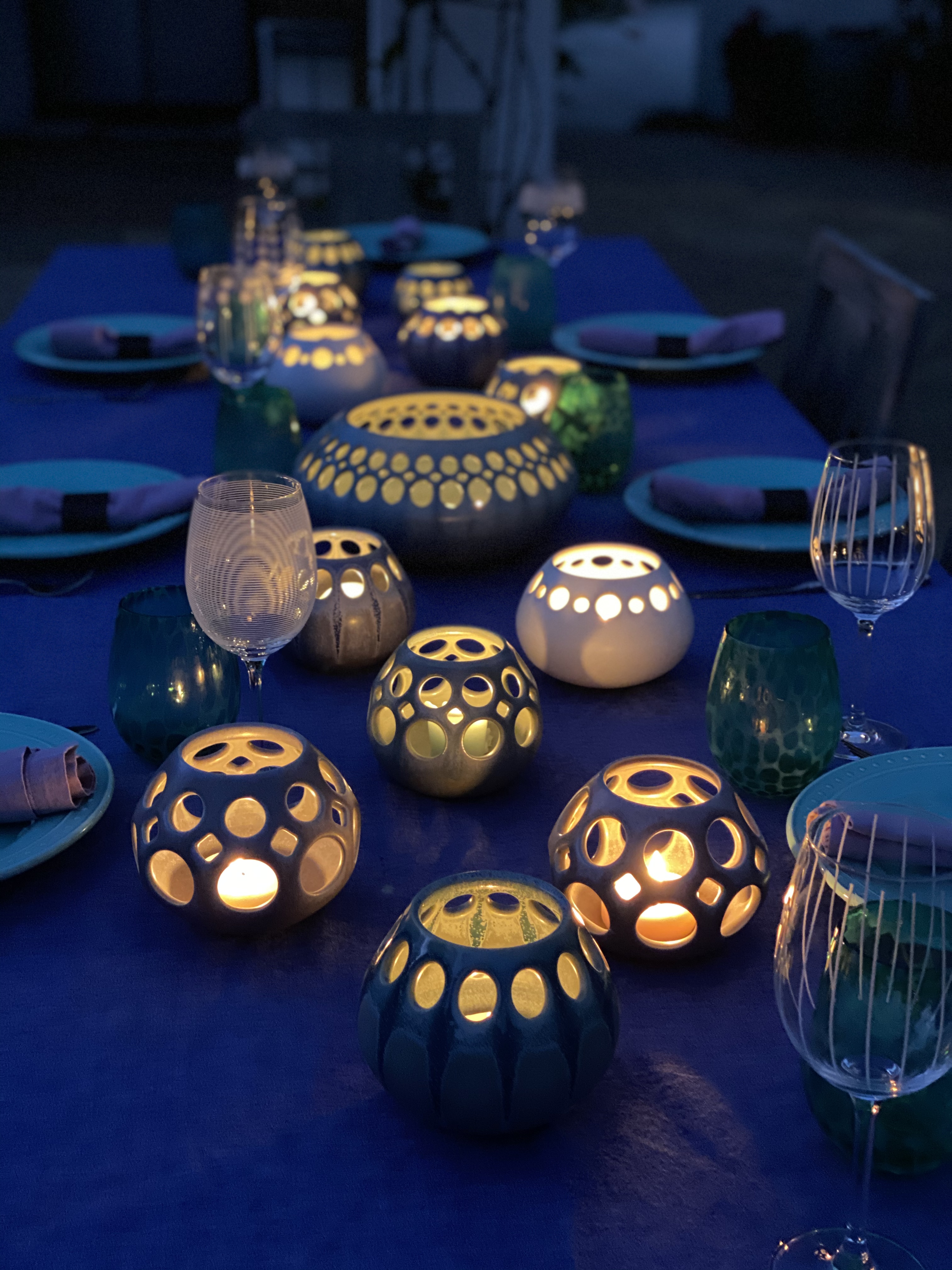 While offering many stock items, Meade loves to collaborate with clients and designers in creating one of a kind pieces. "It is my greatest pleasure to make works that bring beauty into people's lives and enhance their everyday lives and rituals….In an age of mass manufacturing and technology, I create hand crafted pieces to my client's specific needs. Whether it is a piece for the table or something larger, attention to detail and fine craftsmanship is paramount. I create each piece to become an heirloom," says Meade.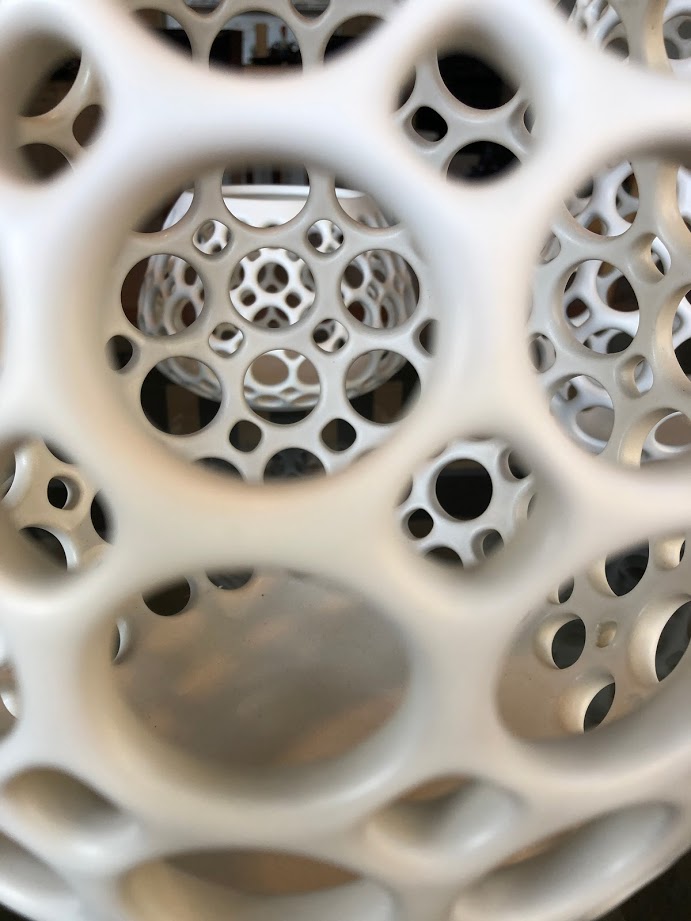 Made of white stoneware, wheel thrown and hand pierced, each piece is crafted exclusively by Meade in her Oakland, Ca. studio without the use of molds or templates. "Each piercing is carefully mapped out by eye. Small holes are made while the clay is still wet, usually two hours after I finish throwing it. I use a variety of tools that I have collected over the years, pieces of pipe, fondant cutters and cookie cutters to pierce. Then the piece is dried slowly to prevent cracking. Once the piece is bone dry and rigid, I go back and enlarge each hole with a sponge and water. Once this is done the piece is put through a low temperature firing, glazed and then high fired to 2,200 degrees. The firing is especially slow in order to keep the piece from cracking," explains Meade.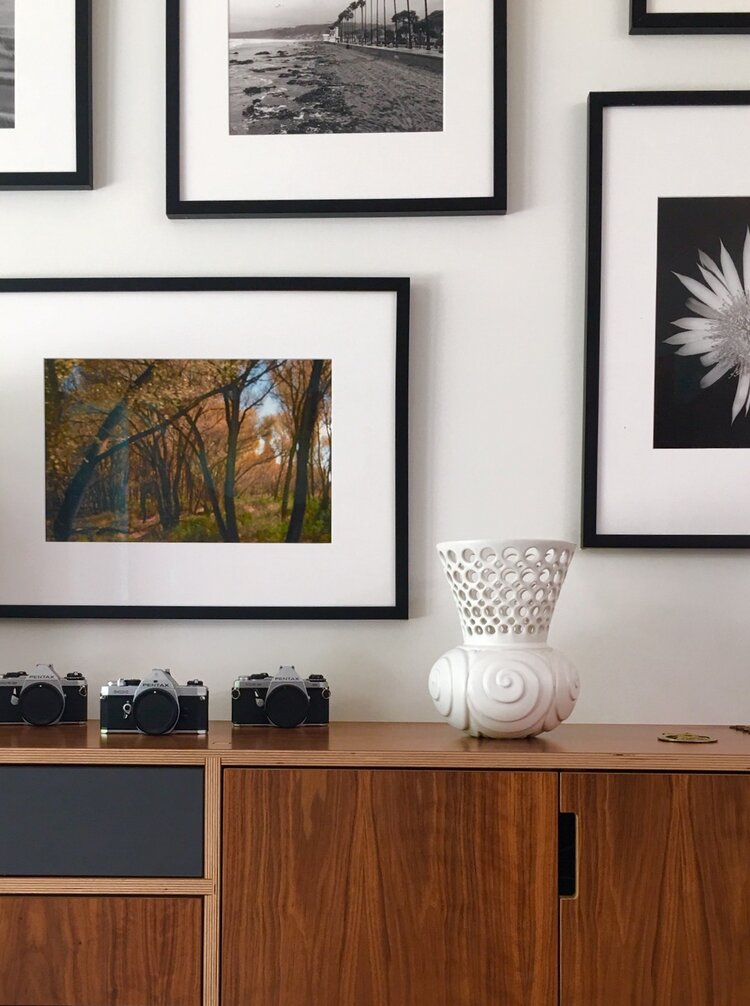 With such exquisiteness to her designs, Meade is often asked why her pieces don't collapse during creation. "I tell them that they do sometimes collapse. I just don't put those out for the public to see. It's all part of the process. It is a challenge to find the point where I have taken away as much clay as I can without crossing that fine line where it cannot survive. That balance creates a tension and beauty that is the defining characteristic of my work. Once they are fired they are deceptively strong. The tension of strength and delicacy, light and shadow, imperfection and perfection are what make my life and my work intriguing," she explains.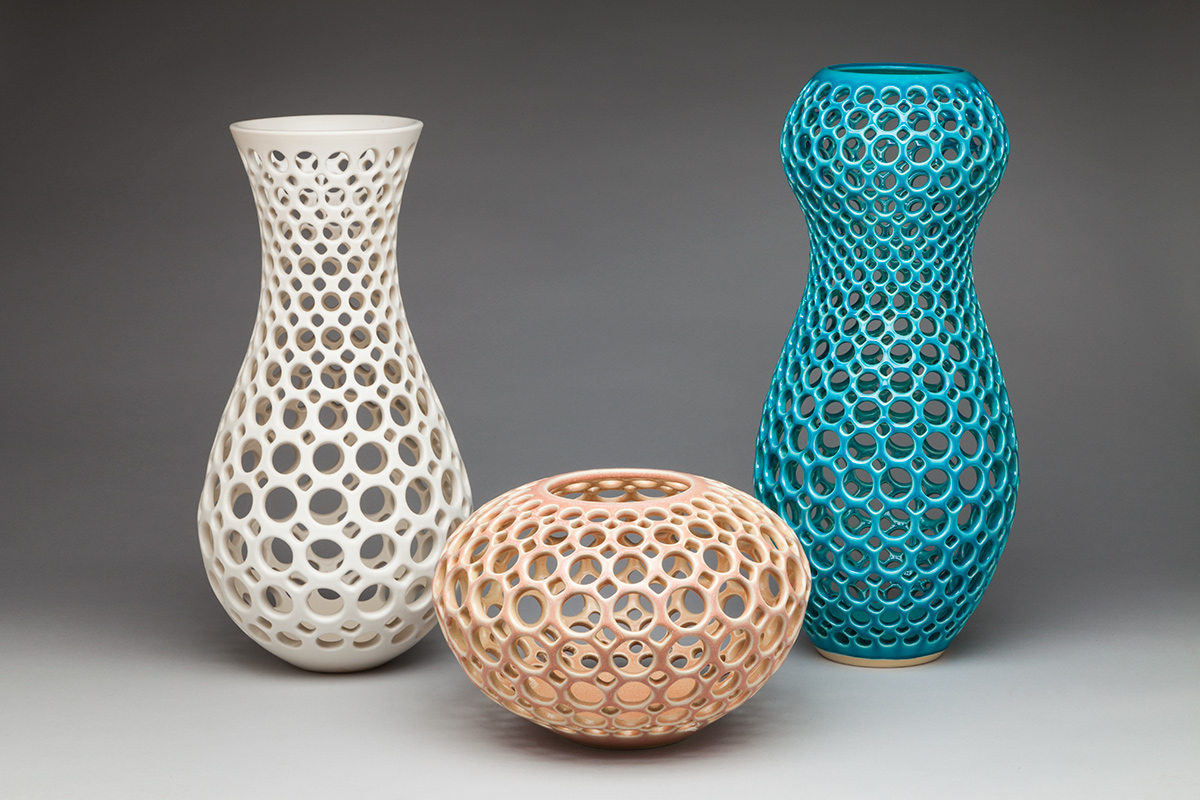 With a modern design style, Meade worked exclusively in white for many years, but this last year she's added more color to the line, "Discovering a whole new side to my forms to explore," she explains. The Lynne Meade Ceramics current collection also includes hand-cut and carved porcelain tile with clear and translucent glazes in Art Deco, Art Nouveau, and contemporary styles for kitchens, baths, fireplaces, accent walls and spas; as well as a carved vessel Porcelain collection, a modern fusion of Asian, Art Deco and Art Nouveau design. 
Meade has been exhibiting her sculpture and design work since 1987, and has permanent collections at American Museum of Ceramic Art in Pomona, California and at Benedict University in Chicago, Illinois. 
Source Lynne Meade Ceramics in the StyleRow Marketplace. To find out more, visit their website.