A third-generation family-owned wholesaler-importer, Le Présent was founded in Montreal, Canada in 1977. The trendsetting brand specializes in indoor/outdoor home decor accessories including vases, planters, pots, everlasting botanicals and foam floral stems. Le Présent's versatile pieces are thoughtfully designed to enhance and complement home, office and commercial settings. "Unique and creative design meets functionality and elegance….Our mission at Le Présent is to bring style, originality and affordability to every product we offer. Behind every Le Présent product stands our commitment to design, quality and longevity," explains the brand.
Le Présent's team of young designers share a passion for style and simplicity. "Our search for the latest trends in indoor and outdoor home accessories takes us around the globe to source the best in products and design," explains the brand. With special attention paid to craftsmanship and details, the broad range of styles offered by Le Présent include classic to contemporary, eclectic to elegant, simple to sophisticated. "It isn't every day you stumble onto a company that specializes in designing quality modern planters with artificial botanicals that complement perfectly. [Similarly] it's not every day you see a company that offers potting as well, which means securing any plant into any planter permanently with polyurethane foam for a turn-key solution for commercial, institutional, and residential settings, for both indoor and outdoor," explains Nicolas Biagioni, Le Présent's Creative Director.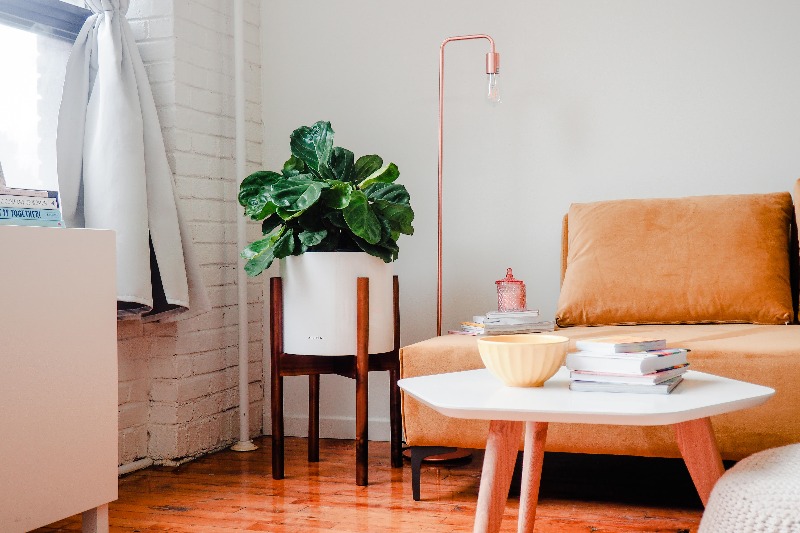 Le Présent offers an array of planter options including the fiberglass collection, the highest end offered by the brand, designed for inside or out. Lightweight and durable, designs such as the Century, Basket, Lux Textura Diamond and Cage (with metal) easily fit into a variety of settings.
The Fiberstone collection offers simple modern design in styles such as the Pyramid, Bubble, Helmet, Stacks and Low Tapered. Fiberstone is manufactured from an innovative blend of stone, fiberglass and resin; with the strength of concrete, it's lightweight, portable and weatherproof.
The most affordable collection by Le Présent is Light Cement, crafted from a light blend of concrete and resin. Hand painted and UV resistant, designs such as the Belly Gold, Caementum and Cylinder are a nice complement to both indoor and outdoor settings.
A mix of sand, stone, resin and fiberglass, the Standstone collection is lightweight and boasts a rough finish. Ideal for outdoor settings, designs include Sandstone Drop, Moderna and Helmet.  
Le Présent's stainless steel planters are manufactured using high quality 304 stainless steel and are available in a variety of sizes and shapes with polished, satin or hammered steel finishes. Designs such as Santino Fluta, Marello Classik, Canna Croma and Coppa Martello are lightweight and make a stunning addition to interiors and exteriors.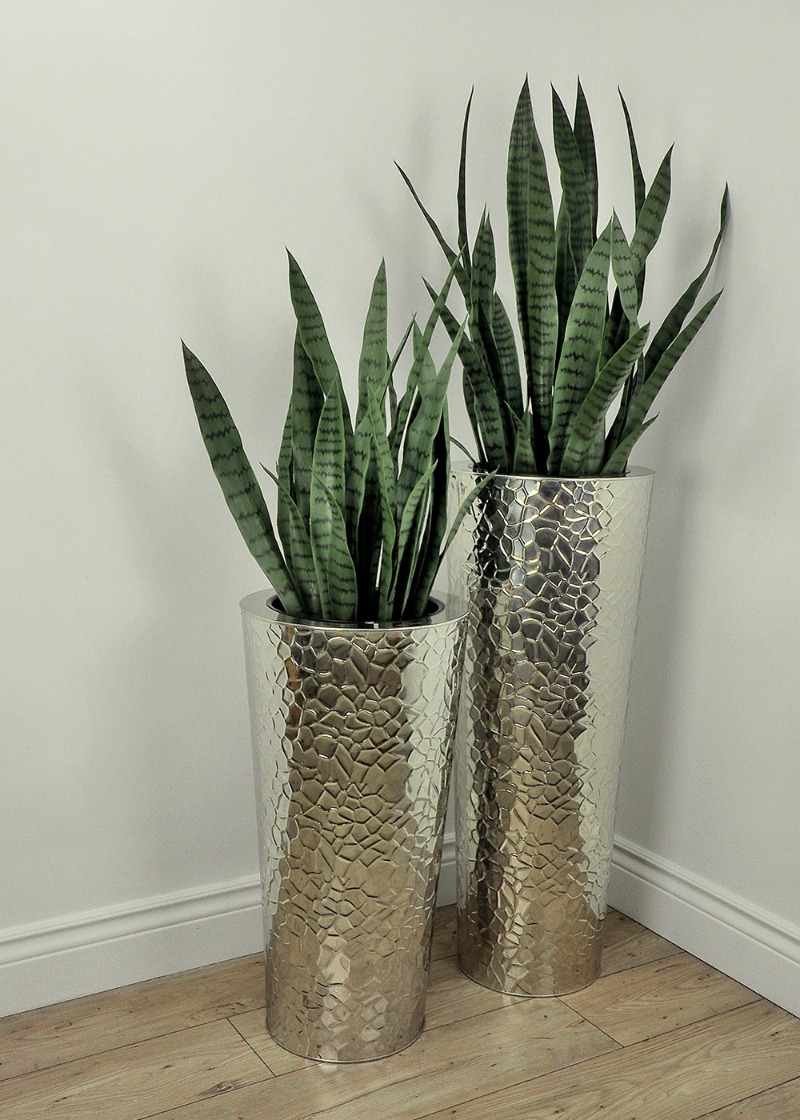 Complementing the Le Présent's planters are its stylish and functional botanicals including balls, grasses, stems, tiles, plants and trees. "Designed with the upmost attention to detail and manufactured from top quality silks  and plastics, our plants are both luxurious and realistic. Weatherproof and UV-protected our plants and grasses are guaranteed to withstand the elements and provide you with a maintenance and hassle free garden experience," explains the brand. Among the many botanicals on offer are the Sanseveria, Aloe, Zamioculcas, Fiddle Leaf Fig, Traveller's Palm and Moss Balls.
Adding to its selection of planters and botanicals are its ceramic vases which work just as well on their own as they do with a flower arrangement. Vases are offered in a variety shapes and feature bold textures and neutral colors. Designs such as Dame, Drop Slim Short/Tall Ceramic, Drop Wide and Bottle add a nice touch.
As passionate as the brand is about design and quality, its customer service is also a high priority, "[It's] Exemplary," explains Biagioni. "We have three people working all day providing service to our customers. When you call Le Présent, it's not an answering machine, it's either Gia, Tania or Jessica who are fluently bilingual and will be more than happy to help and answer all your questions." 
Source Le Présent in the StyleRow Marketplace. To find out more, visit their website.
Photos by Nicolas Biagioni/Le Présent