Commissioning artisans in Nepal, India, Tibet and Italy to create modern pieces for her namesake brand, Stephanie Odegard has committed herself to assuring the survival of traditional artisanal crafts and honoring the communities in which they are made. Each unique piece in the collection is infused with a clear sense of handmade craftsmanship. Whether highly decorative or minimally modern, Stephanie Odegard presents graceful, opulent surfaces, textiles and objects worked in wood, stone, copper and other precious materials.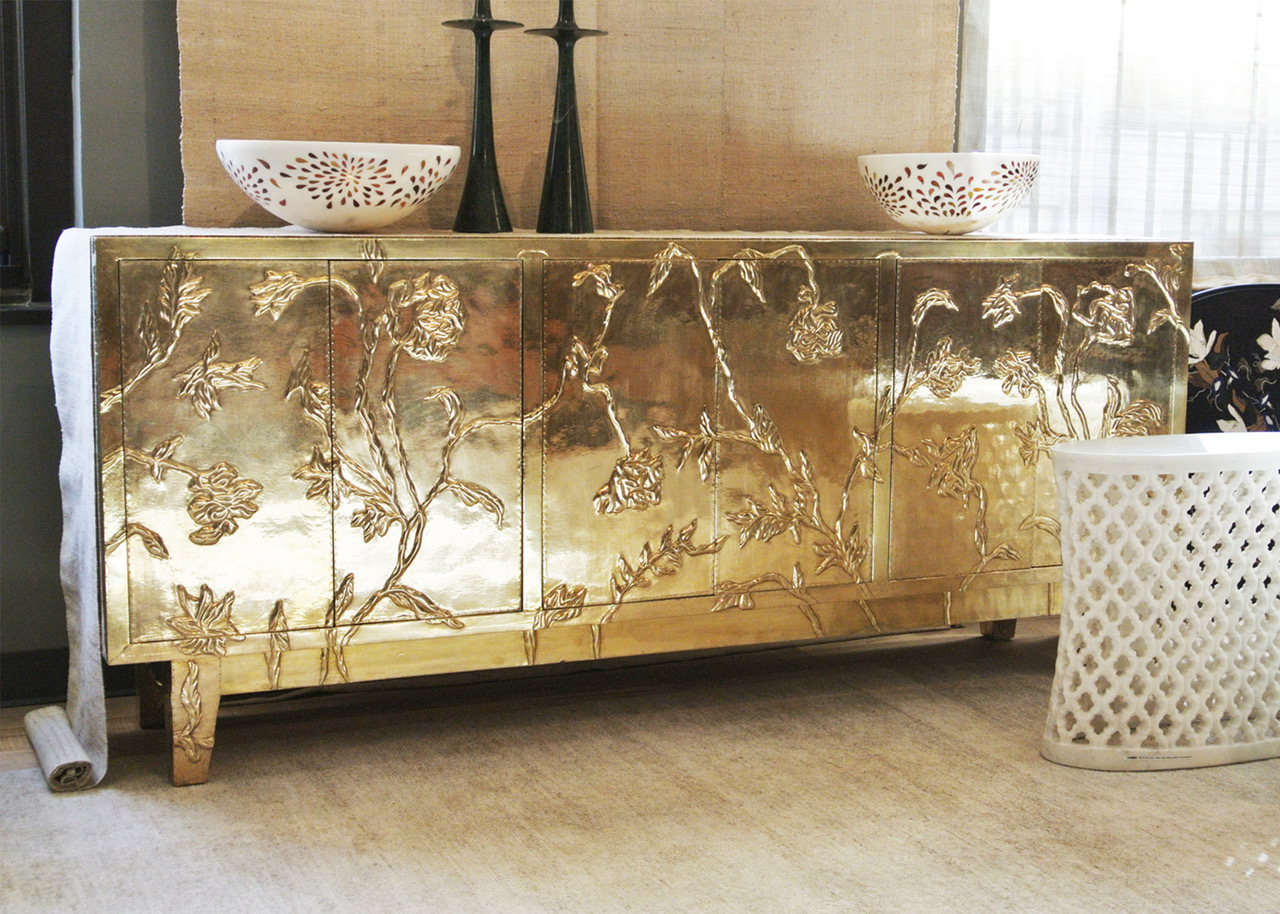 Odegard has been involved in assisting developing countries to promote and preserve rare artistic traditions since she served in the Peace Corps in Fiji in 1976. After working for the United Nations and the World Bank, she founded her revolutionary company renowned for its inspired designs, high production standards and creation of luxurious hand-knotted carpets. 
When Odegard arrived in India and Nepal in 1987, the handicraft industry was unorganized and neglected. Products were all the same or touristy, and not yet ready for exports. However, what she did find was innately talented craftsmen whose skills were passed down through generations. 
With a focus on pushing the quality of handmade to maximum perfection and to find new artisan communities and techniques with which to work, Odegard treats the artisans like the most important part of her business, which she believes they truly are. The brand's mission is not to compete with the mass producing giants but to revive these old arts from the east and make the accessible to the client in the west. "After three decades of consistent partnership and guidance, these same artisans are now best in the world," she says. The industries are thriving and many big companies have followed Odegard footsteps into this part of the world.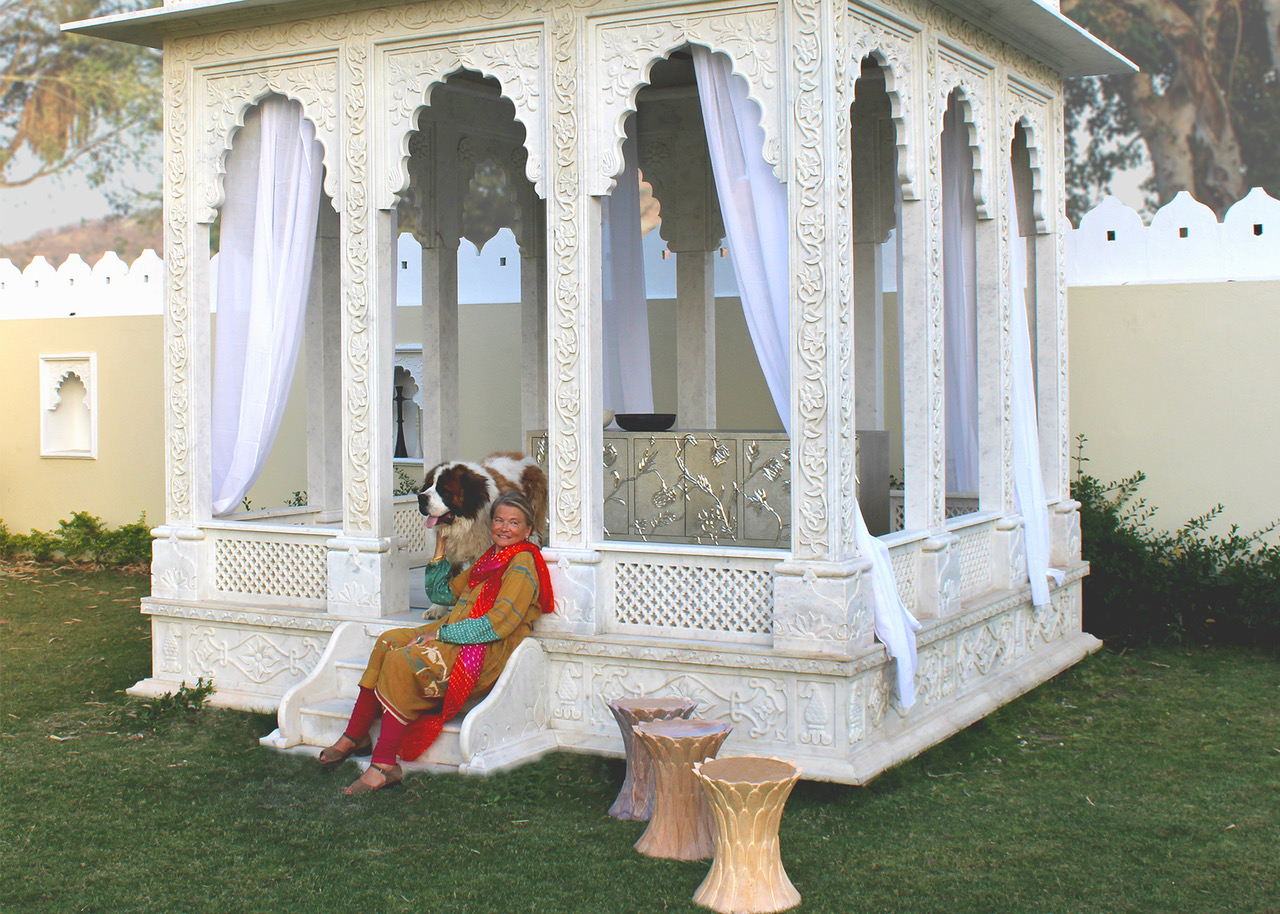 An internationally recognized leader in contemporary design, Odegard has garnered numerous accolades and awards that acknowledge both her design talents and her commitment to social progress and philanthropic accountability. In June 2001, the Peace Corps presented her with an award honoring a former volunteer who promotes international economic development, exemplifies respect for cultural diversity, and provides a model workplace for employees.
Having consulted in craft sectors for 15 years, before starting her own business she served in different nations around the world positioning her well to develop products not only in rugs and textiles but in furniture, accessories and architectural fixtures. "I get the most excitement and inspiration working through new concepts using ancient traditional skills with designers, helping them realize their visions for interiors," she says. Her commitment has remained strong over the decades and she continues to inspire other businesses to have a vision beyond monetary gain and have responsibility towards the world we live in. 
Custom projects is Odegard's specialty—any piece can be customized whether for commercial or residential projects. The team is willing to tackle anything. They are very open to bringing other people's designs to life and working with designers to create what they envision whether it be a desk, custom sink vanity, carpet, decorative marble furniture, sculptures, unique architectural elements, etc. "We love to bring our client's dreams to reality," says Odegard.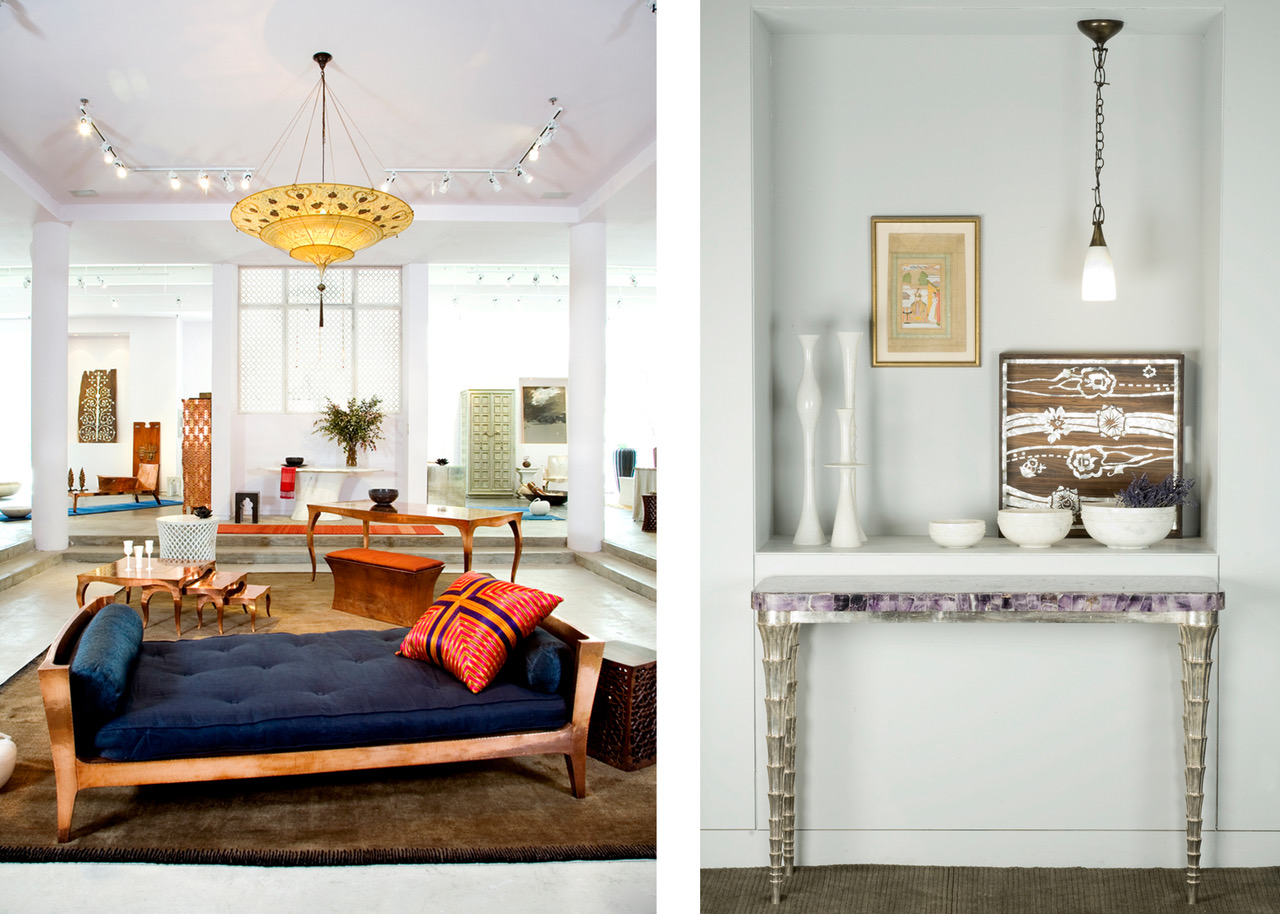 The design of Stephanie Odegard collections are unique yet timeless. All items are artisan made/crafted in India and Nepal, and incorporate materials such as wood and stone carving, stone, shell and other inlays (pietra dura), and overlays. Lost wax metal casting, metal cladding (wrapping over various woods), metal fabrication, hand knotted carpets, woven rugs and other artisanal techniques are relied upon. Every project is first rendered in realistic 3D CAD illustrations for approval.
All of the surfaces and techniques offered are customizable and at the source the introduction of this collection. Stephanie Odegard has been commissioned to re-create the entire interior surface of a mirrored glass room from a 17th-century Indian palace, a chair from the Raj, cotton khadi panels, silk, and cashmere shawls, blankets, and cushion covers and most recently two unique reception desks in Times Square. While the work comes in large quantities and needs mechanization, Odegard's company sticks to the old traditional techniques in the mission to preserve them and still continues to do one-of-a-kind, made-to-order, custom pieces for their very special customers. Next on the horizon for the collection is a new line of hand knotted carpets coming from India and Nepal.
Source Stephanie Odegard in the StyleRow Marketplace. To find out more, visit their website.