Turning bathrooms into breathtaking oases, founded in 2000 in Melbourne, Australia by Belinda Try, apaiser specializes in designing and manufacturing bespoke bathware—baths, basins, vanities and accessories—beautifully crafted from apaiserMARBLE®. Comprising an impressive blend of up to 90% reclaimed marble combined with stone and minerals sourced from the rich soils of the Australian Barossa Region, apaiserMARBLE® is not only luxurious but sustainable as well. "At apaiser, we craft bathware of the highest quality which is durable and long lasting. Our pieces are UPC certified (CSA B45.5-17/IAPMO Z124-2017) under IAPMO standards, and LEED compliant," explains founder and president Belinda Try.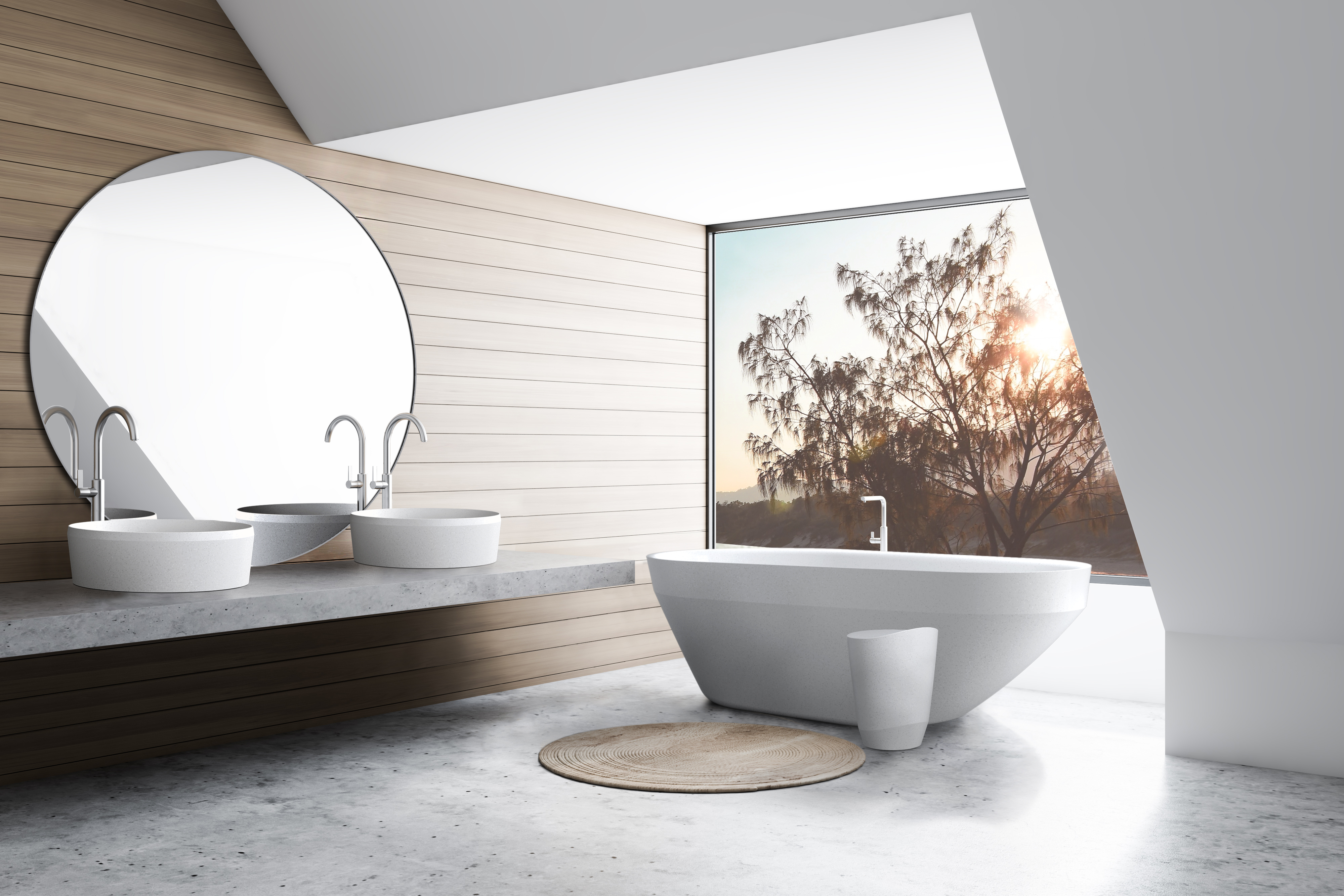 "Since founder, Belinda Try, set out to transform the bathroom from a functional space to a personal sanctuary over 20 years ago, apaiser has not only given the industry a unique environmentally sensitive material, but has also challenged the status quo in its approach to bathware design," explains the brand. Garnering a reputation as the home of bath couture specializing in creating custom designed pieces, designers and clients are able to define their experience to best fulfill their specific needs—from complete bespoke design with apaiser's seven-step Bath Couture integrated process to tailoring apaiser products with its Made to Measure offering, or selecting from its curated collections of functional bath art. "We were the first brand in Australia, and possibly the world, to introduce a new natural based material to the bathroom. Whilst stone composites were beginning to be commonplace in the kitchen, bathware was still cold, sterile ceramic, acrylic or steel, available only in white, and in the same shapes that had been circulating for years," explains Try.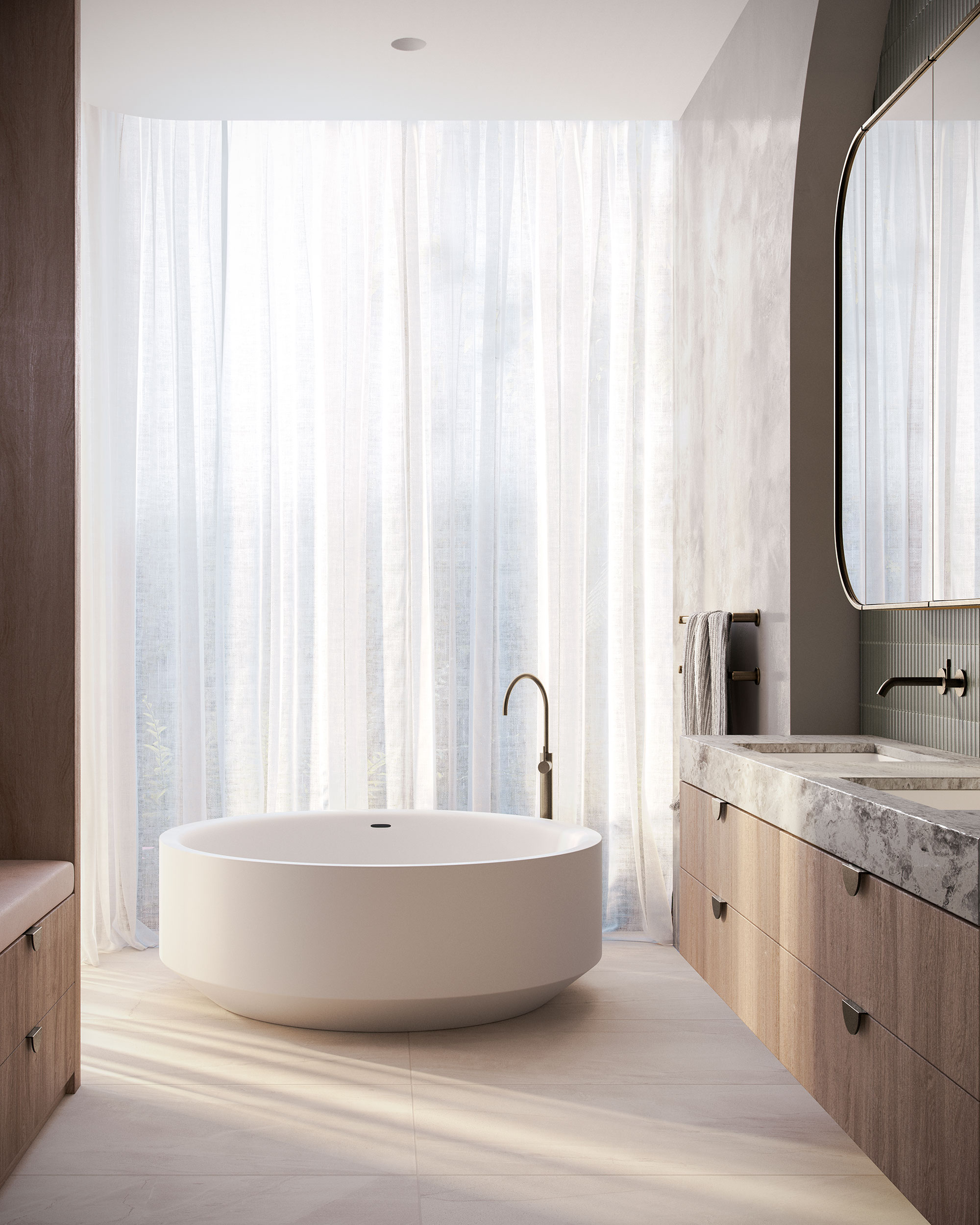 Inspired by sustainable design, culture, individualism, architecture, art and nature, apaiser products are designed and handcrafted with meticulous skill, carefully cast and then hand sanded to perfection. "Our artisan hand finishing process gives our pieces a truly unique tactility and softness," explains Try. Developed by apaiser's experienced team, its collections showcase original pieces conceived by the apaiser design studio, as well as collaborations with renowned international designers. The brand owns its ateliers and its product are handcrafted by craftsman with little automation in its process even today. "Our team, their brand story and their passion has been the backbone of apaiser's success over the years," explains Try.
Featured in world class hotels and premium residential bathrooms across the globe, apaiser bathware is made to order and available in a range of designs, sizes, shapes and color finishes. "Known as the home of bath couture, we work collaboratively with some of the world's best interior designers and architects to create unique, custom designed pieces, exclusively for their projects. We are the experts in designing, beautiful and functional bathware and tailoring solutions to perfectly suit our clients' needs and desires," explains Try.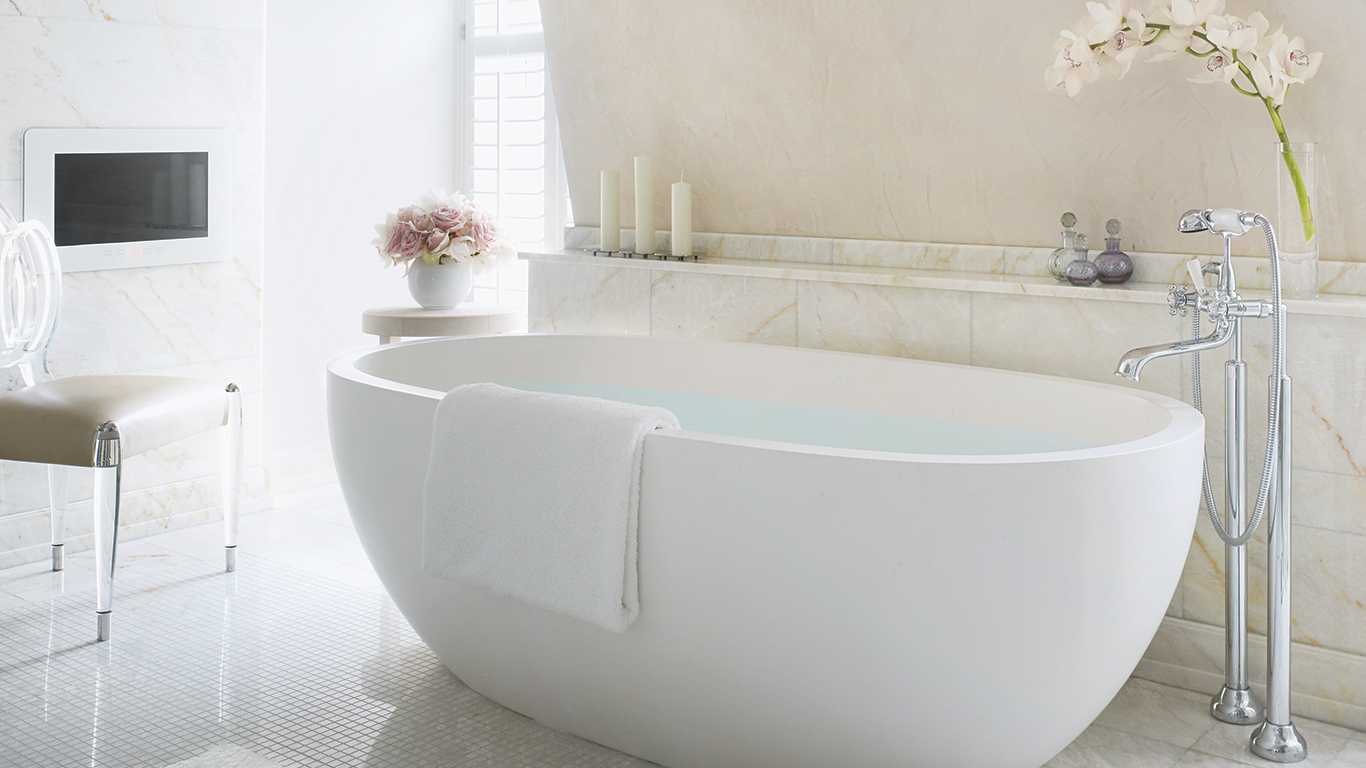 Giving designers and discerning clients the opportunity to introduce warmth and color, as well as a tactile, natural material into the private bathing sanctuary, "Apaiser was conceived during a period of functional bathroom design, drop in baths and undermount basins were the norm, where freestanding tubs and vessel basins were not commonplace. The introduction of our Haven collection, featuring a generous, organic oval tub changed the direction of our industry," explains Try. The brand also adopted the term "bathware," a play on the commonly used "homewares" – which has also become a recognized industry term. "Our ability to mould and hand craft any design or shape we desired, introduced the market to the concept of attainable, custom designed bathware. Interior designers loved the opportunity to create bespoke bathrooms and very quickly we graduated from residential projects to luxury hotels and multi-residential developments," explains Try.
The brand's Haven collection, including tailor made pieces inspired by the Haven collection, remains one of its bestselling designs. "Apaiser has been the preferred choice of the world's most renowned architects and designers because of the touch and feel of our apaiserMARBLE®, while delivering optimum strength and performance. apaiserMARBLE® is warm to touch, lighter than natural stone and naturally slip-resistant. It is also essentially non-porous, scratch, stain, mould and bacteria-resistant, non-yellowing and fade resistant. Easy to clean and maintain, it can also be simply repaired or rejuvenated by replicating the hand-finishing process," explains Try.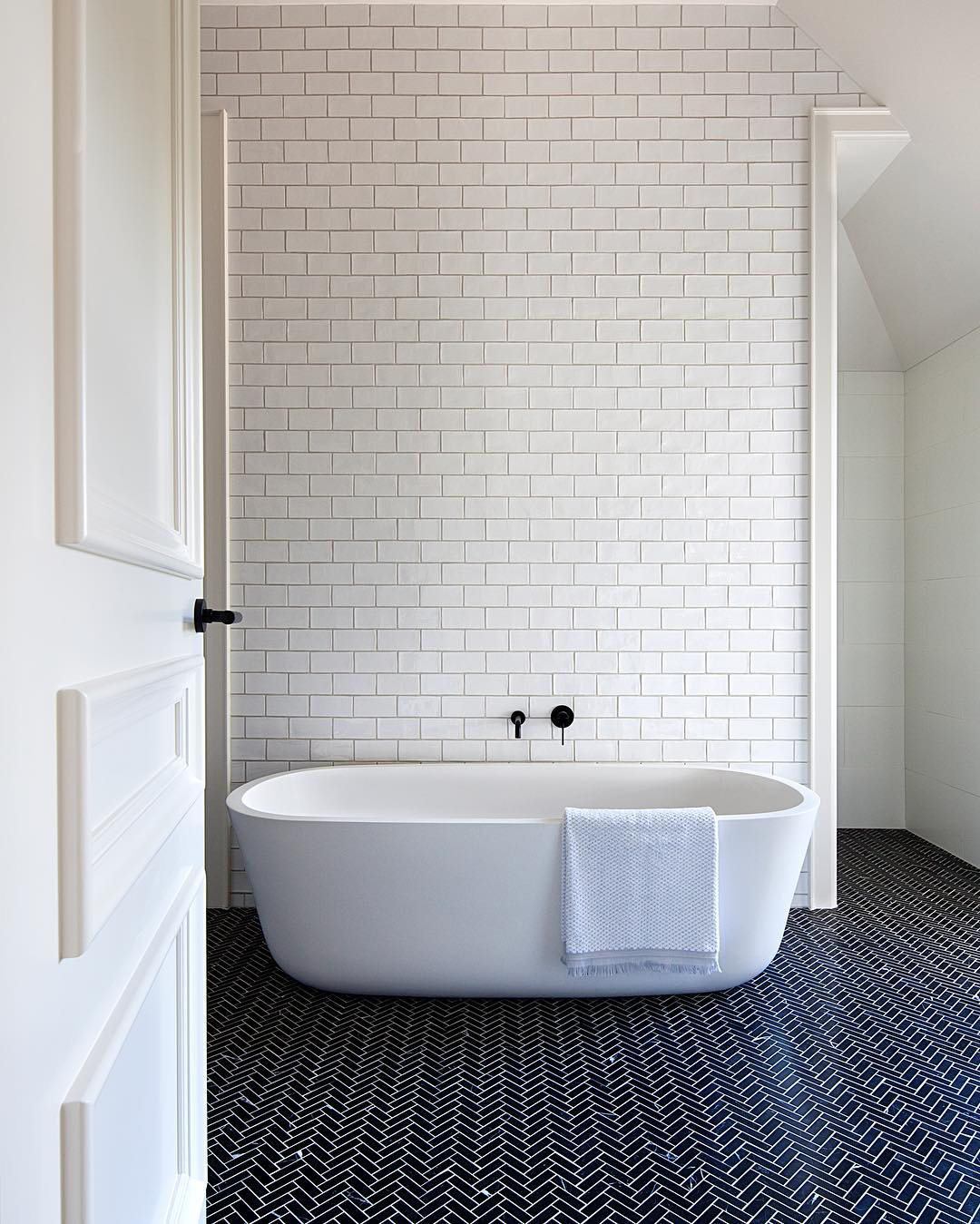 The brand's desire to help preserve the world and commitment to environmentally sensitive production has been a core part of its DNA since its inception and remains at the center of its production values. "At apaiser we believe we have a responsibility to design products that are sustainable, ethical and durable," explains Try. The brand manufactures its products in world-class apaiser-owned ateliers in Southeast Asia. "[Meeting the most fastidious standards and quality checks. Our ateliers are ISO 1400 compliant and have been designed with specialized air filtration systems, as well as internal water and waste management plans in place. During our finishing process, we use recycled water to limit our consumption and little mechanization to reduce greenhouse gas emissions. We set high standards of conduct to ensure compliance socially and provide a safe working environment for our master craftsmen and adhere strictly to local laws. This is achieved by sourcing products and suppliers that are reflective of our own policies and obeying an internal labour code of conduct to promote a healthy, fair, inclusive and ethical working environment," explains Try. Constantly researching and developing new sustainability efforts, the brand is very excited about the recent development of ground-breaking technology and process which enables 100% recycling of its products.
Notable clients/projects including ongoing collaborations with EDITION, Four Seasons, Park Hyatt, Nobu, Aman, One&Only as well as many other, well known luxury brands. "Our genesis was in the desire to create a sanctuary in stone. Now we have all faced one of the most challenging periods of our lives, this desire seems more relevant than ever! The healing and restorative effect of bathing in apaiserMARBLE® remains truly unique," explains Try. 
Source apaiser in the StyleRow Marketplace. To find out more, visit the brand's website.